---
As the world slowly begins to reopen from the devastation caused by the novel coronavirus and the subsequent pandemic, many of us are beginning to revisit the clothing we've set aside. As our everyday lives shrunk to the confinements of our own home, our staple wardrobe was slowly replaced by a leisure lifestyle dominated by our favorite oversized t-shirts and cozy knits. With denim jeans being the most abandoned, they're now creeping back onto our wardrobe radar.
Here are four examples of how you can jump into those neglected jeans once again, confidently conquering the outside world (or the inside world) like never before.
Look 1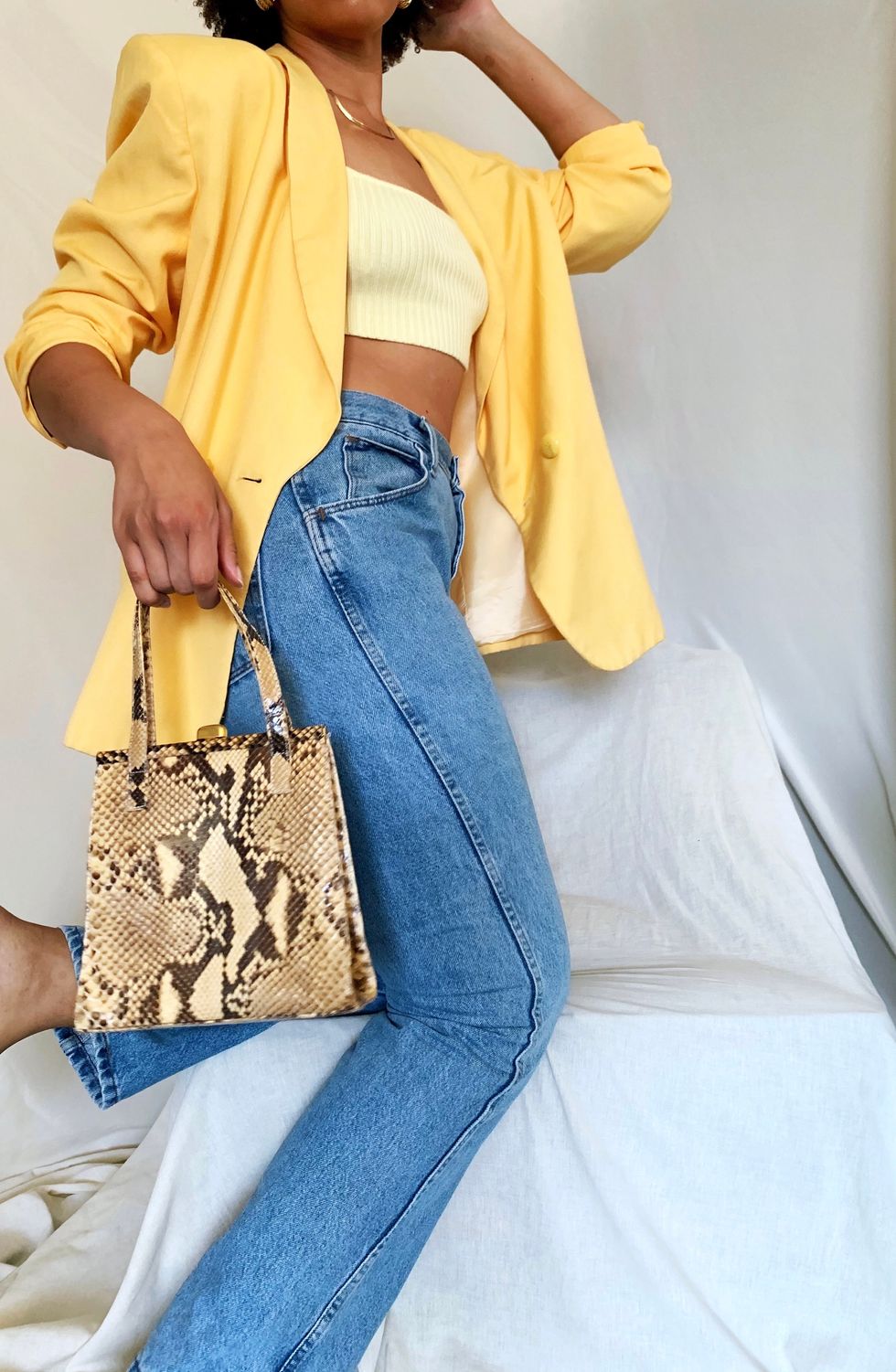 Shahirah Ahmed/xoNecole
As we begin to dine at our favorite restaurants, straight leg denim jeans are versatile for any outfit in mind. With knits being a current staple of our quarantine style, we can comfortably transition this lovable trend by throwing on a matching lightweight blazer which is perfect for a patio lunch date.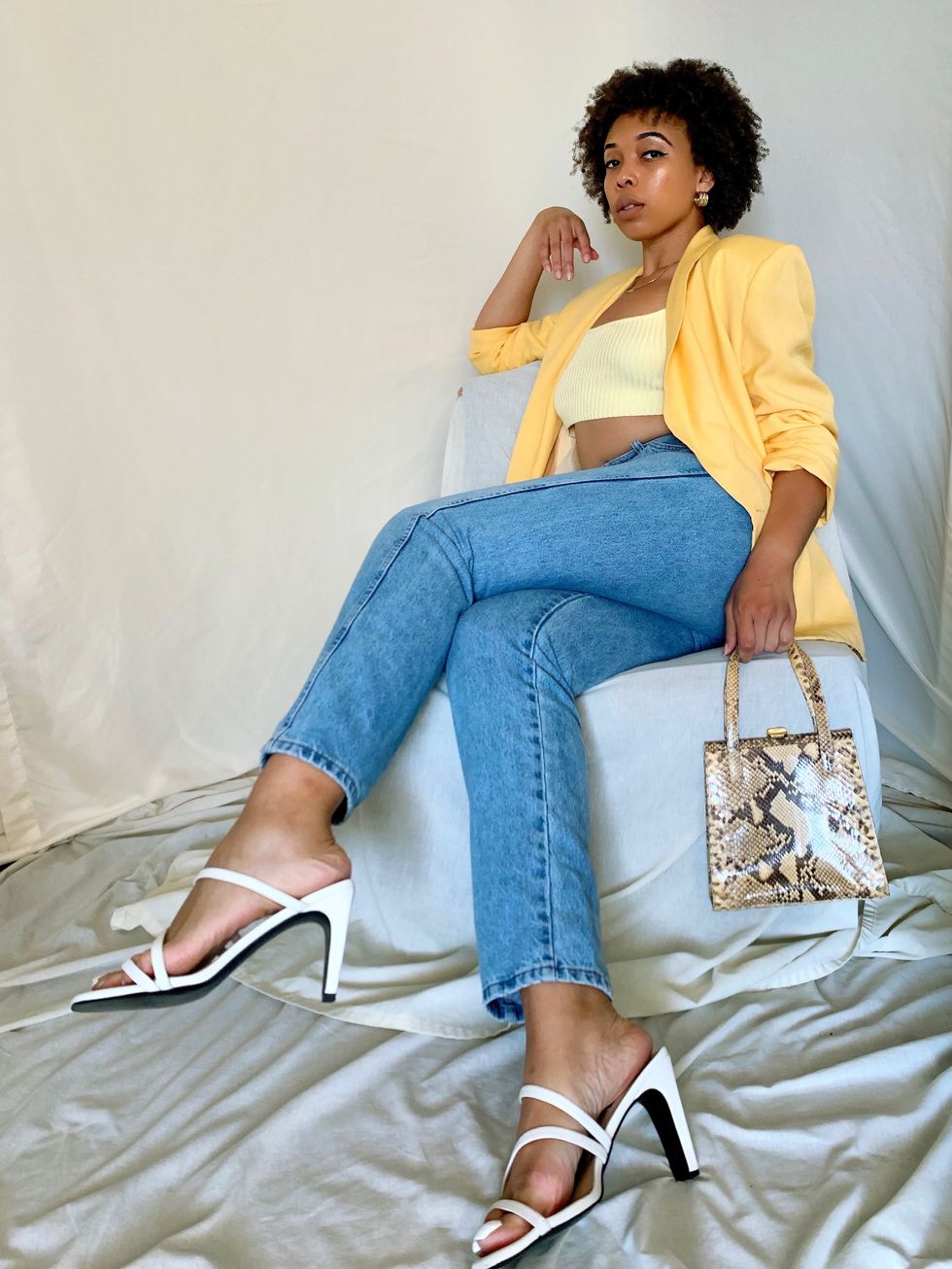 Shahirah Ahmed/xoNecole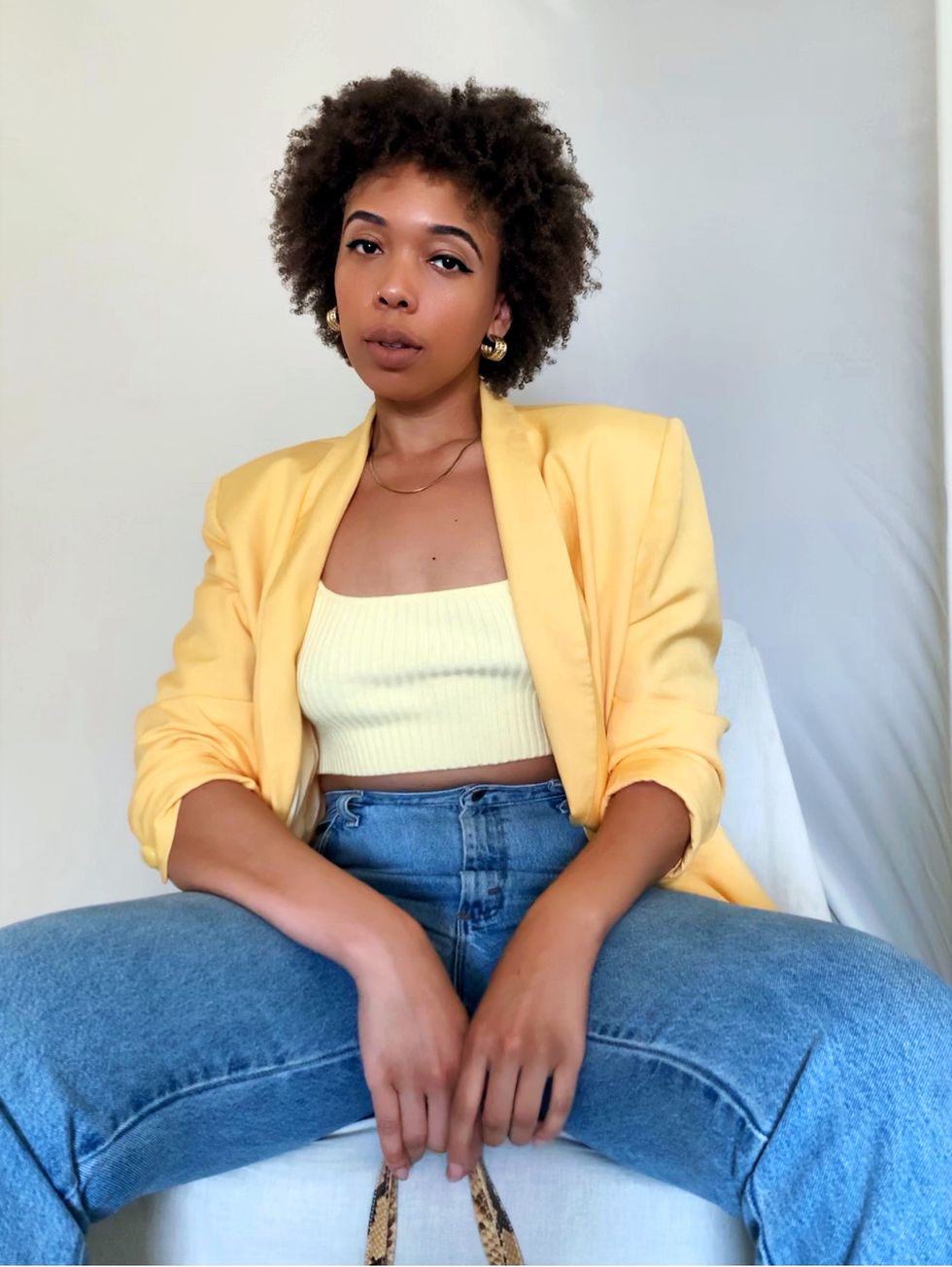 Shahirah Ahmed/xoNecole
Look 2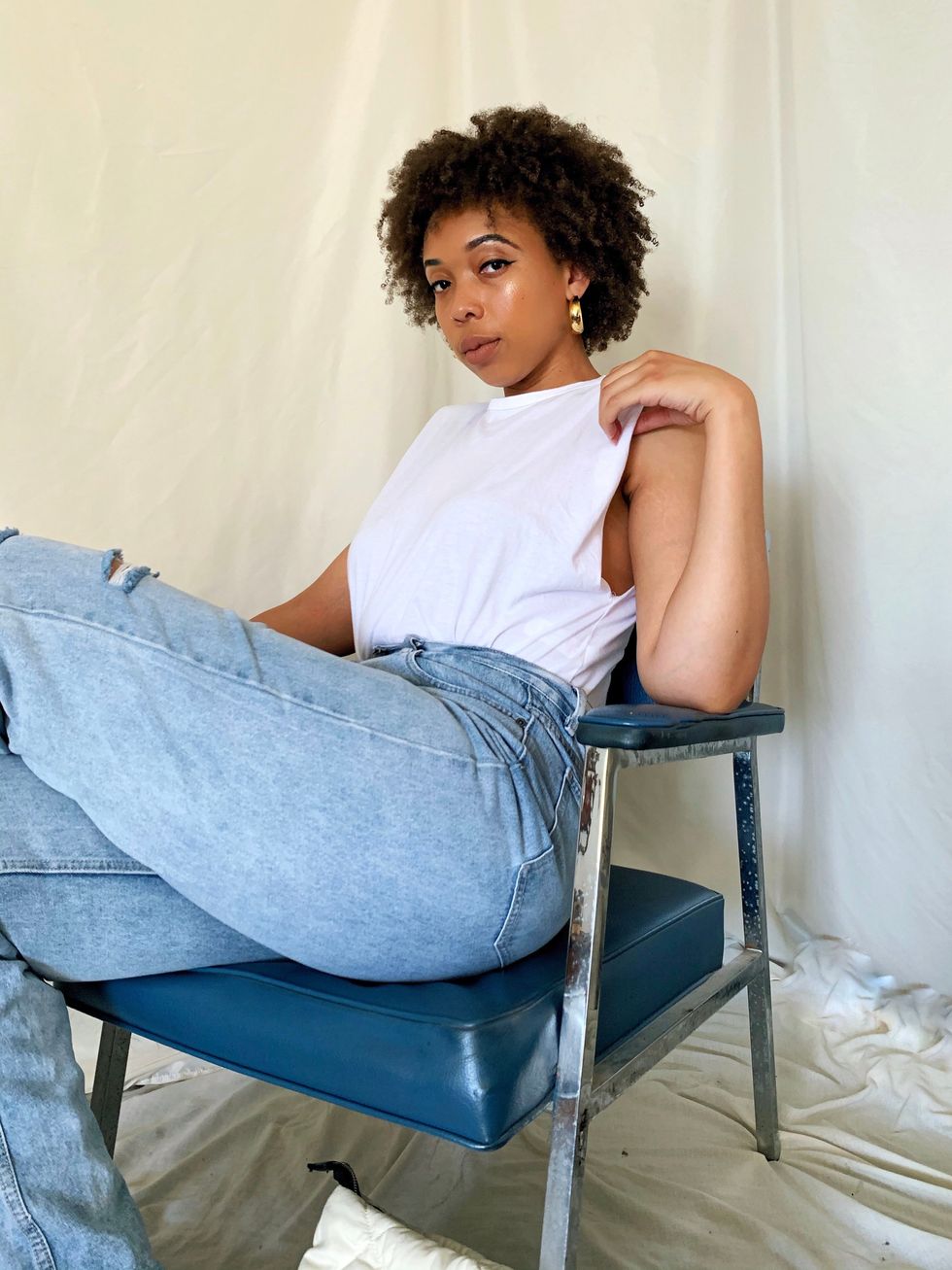 Shahirah Ahmed/xoNecole
While most of our social lives have dwindled significantly, we are anxiously awaiting the moment to reunite with our loved ones. Ideal for a night on the town, destroyed denim is the chicest of them all. Get dressed pairing a white tee along with a stylish mule and pillow clutch as we once again enjoy a casual chic night out on the town.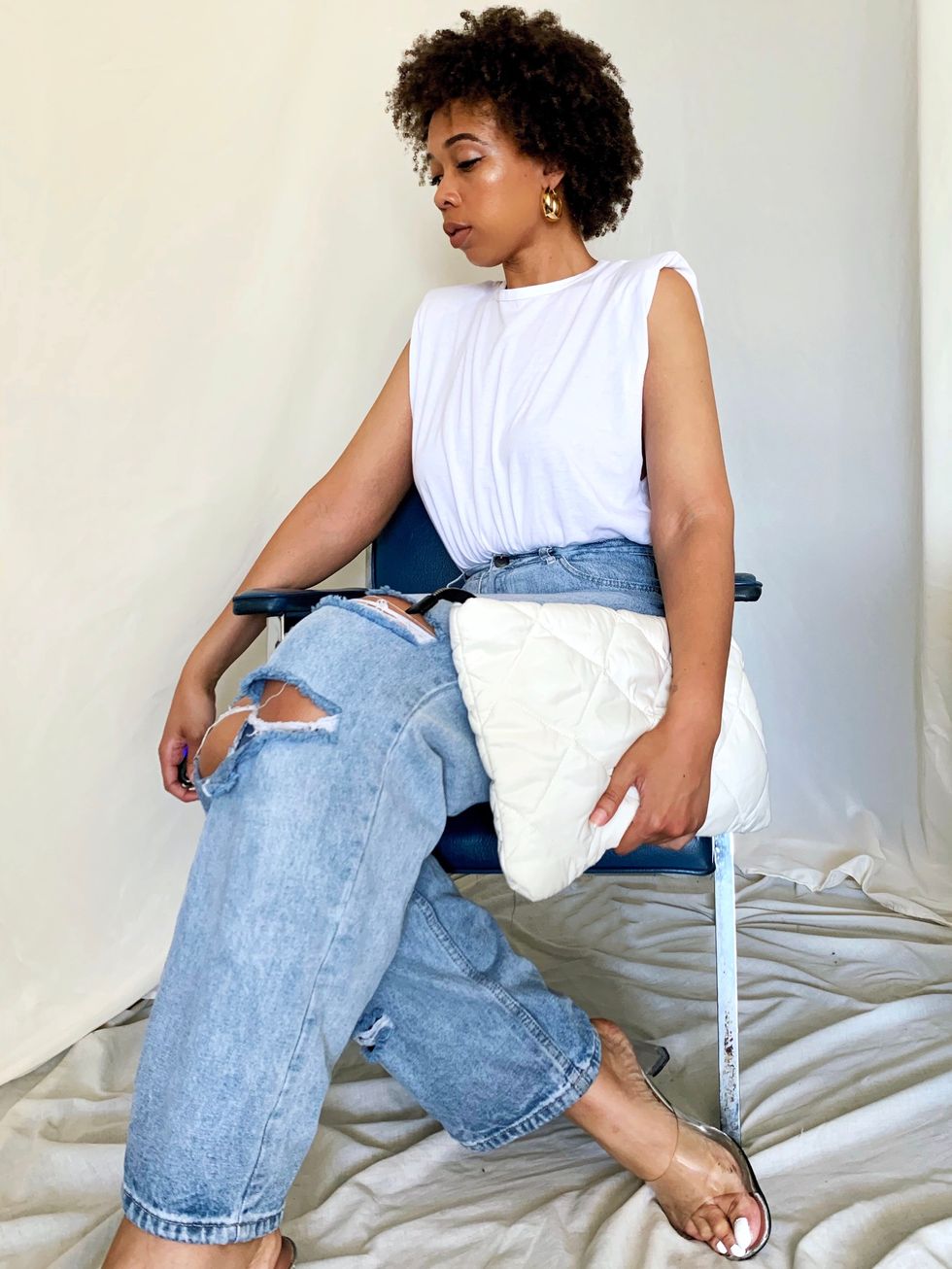 Shahirah Ahmed/xoNecole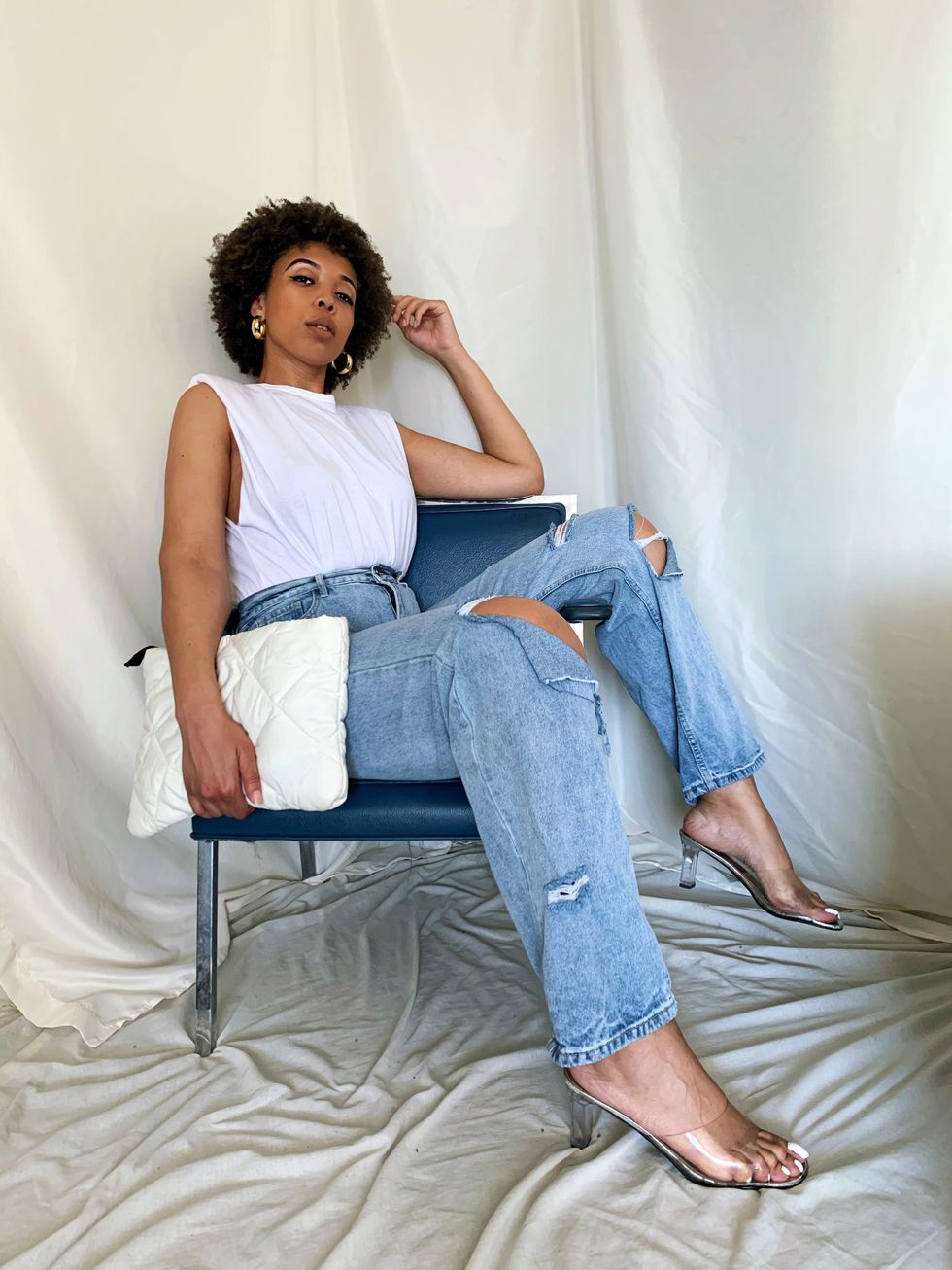 Shahirah Ahmed/xoNecole
Look 3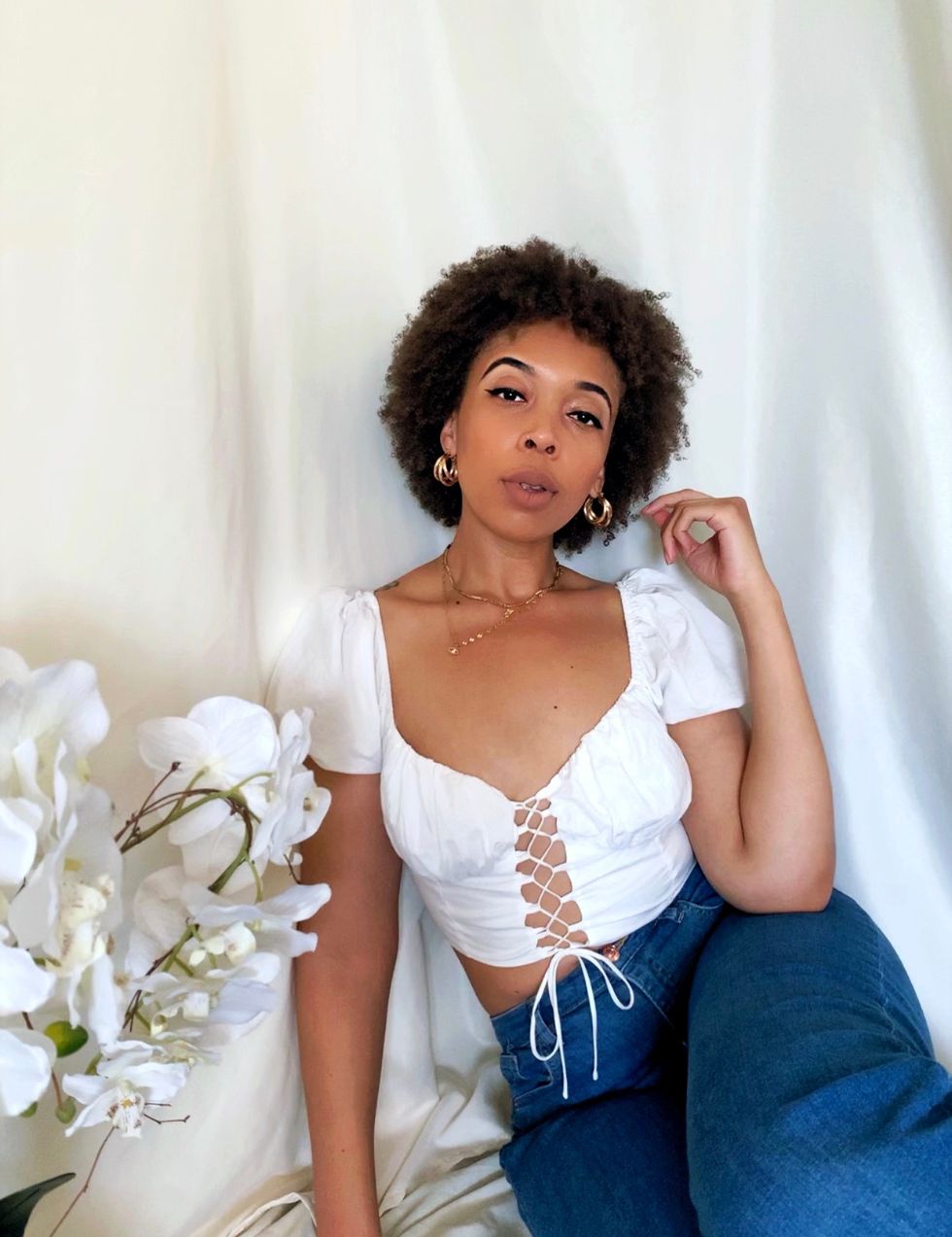 Shahirah Ahmed/xoNecole
If being indoors has taught us one thing, it's increased our admiration for the outside world by sparking a desire to spend more time in nature. Wear a wide-leg cropped denim pant paired with a short puffed sleeve crop top to enjoy a cute outdoor picnic. Add a pop of spring with a brightly colored wrap-around sandal, another exciting element to this casual look. A small step into post-quarantine, this outfit will enhance a delicious stress-free picture-perfect reintroduction into normal life.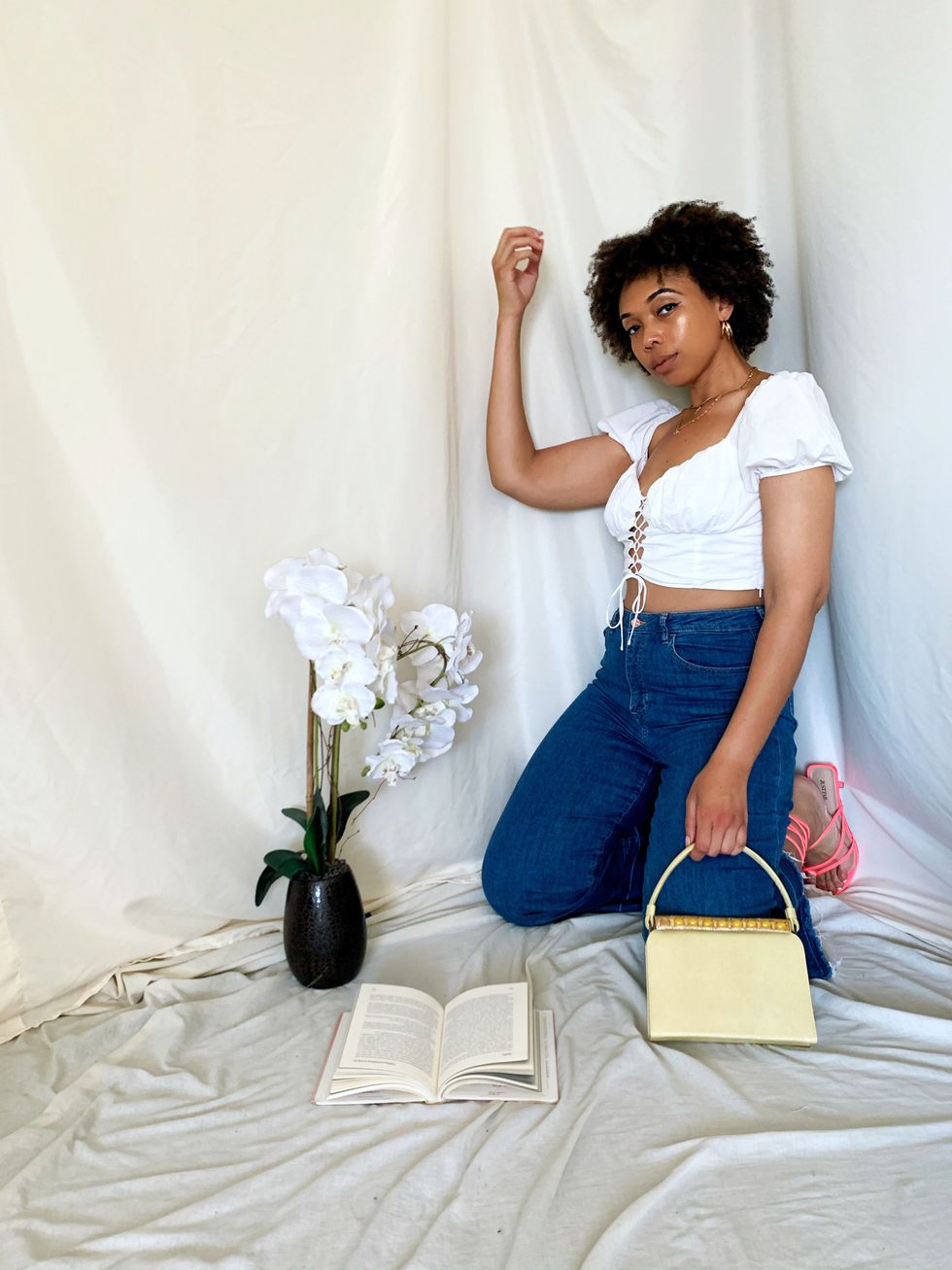 Shahirah Ahmed/xoNecole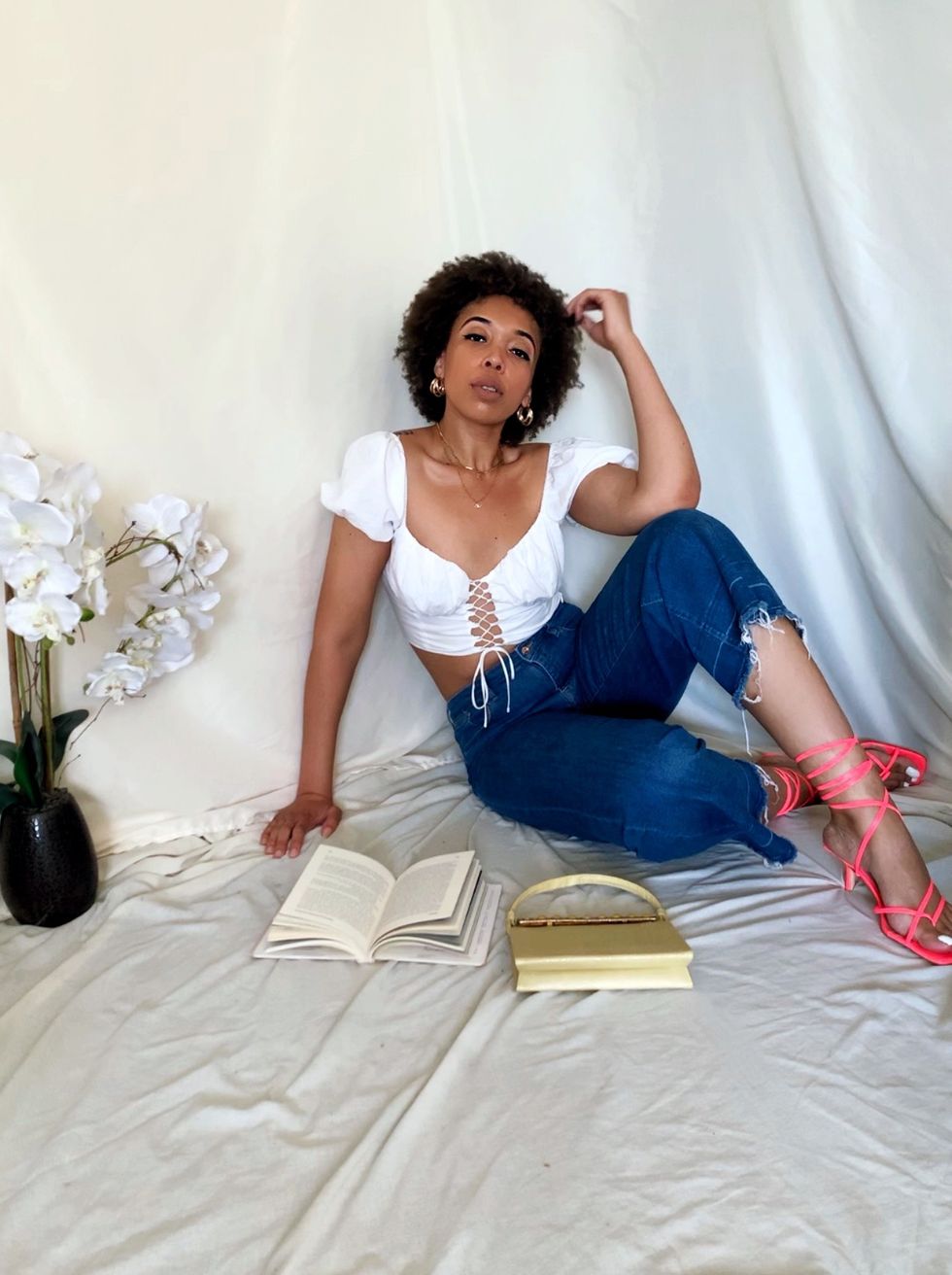 Shahirah Ahmed/xoNecole
Look 4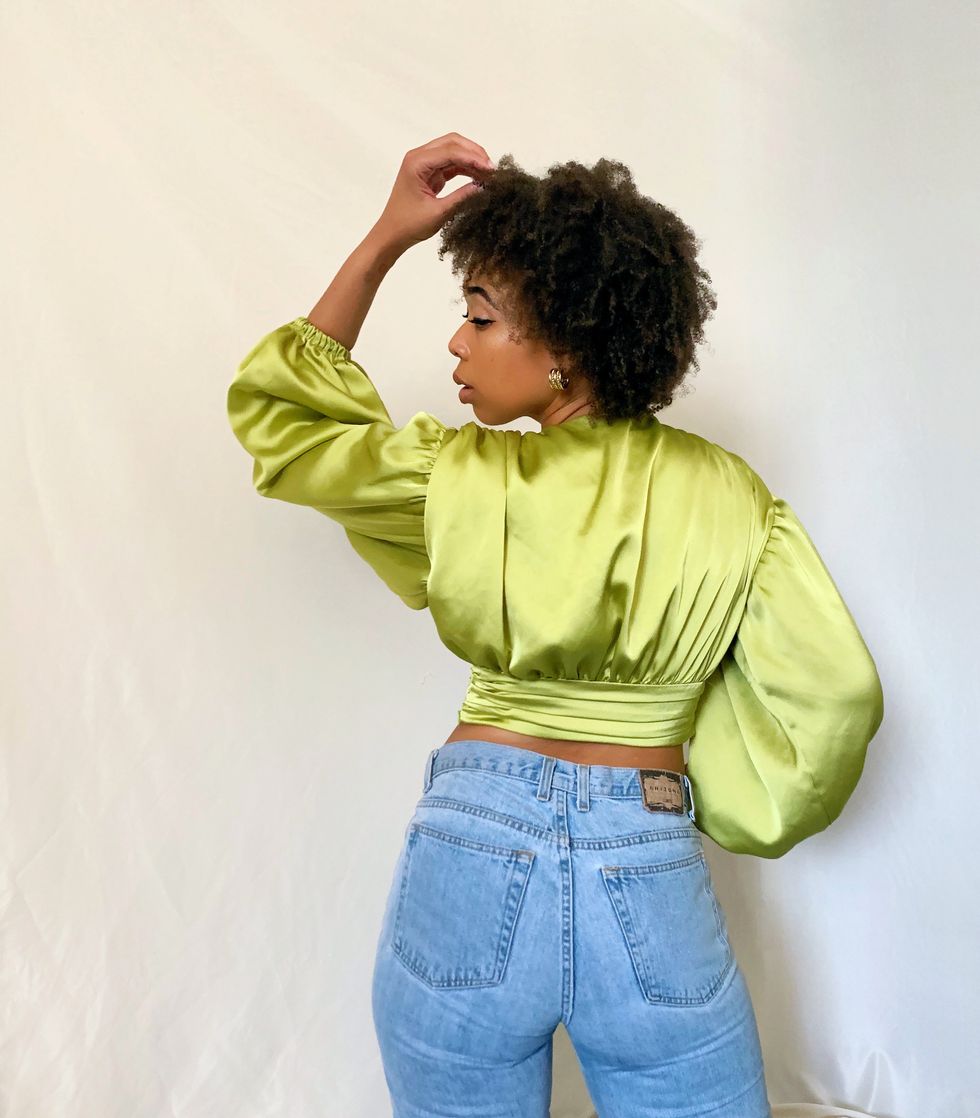 Shahirah Ahmed/xoNecole
Satin is the perfect lightweight material to enjoy a silky green puff sleeve paired with a mom jean. The perfect high waist denim for crop tops, this pair of jeans allows maximum coverage with a conservative pop of skin. By pairing this ensemble with a flat sandal, this look is the ideal cute and casual outfit for a romantic stroll to your local farmers market.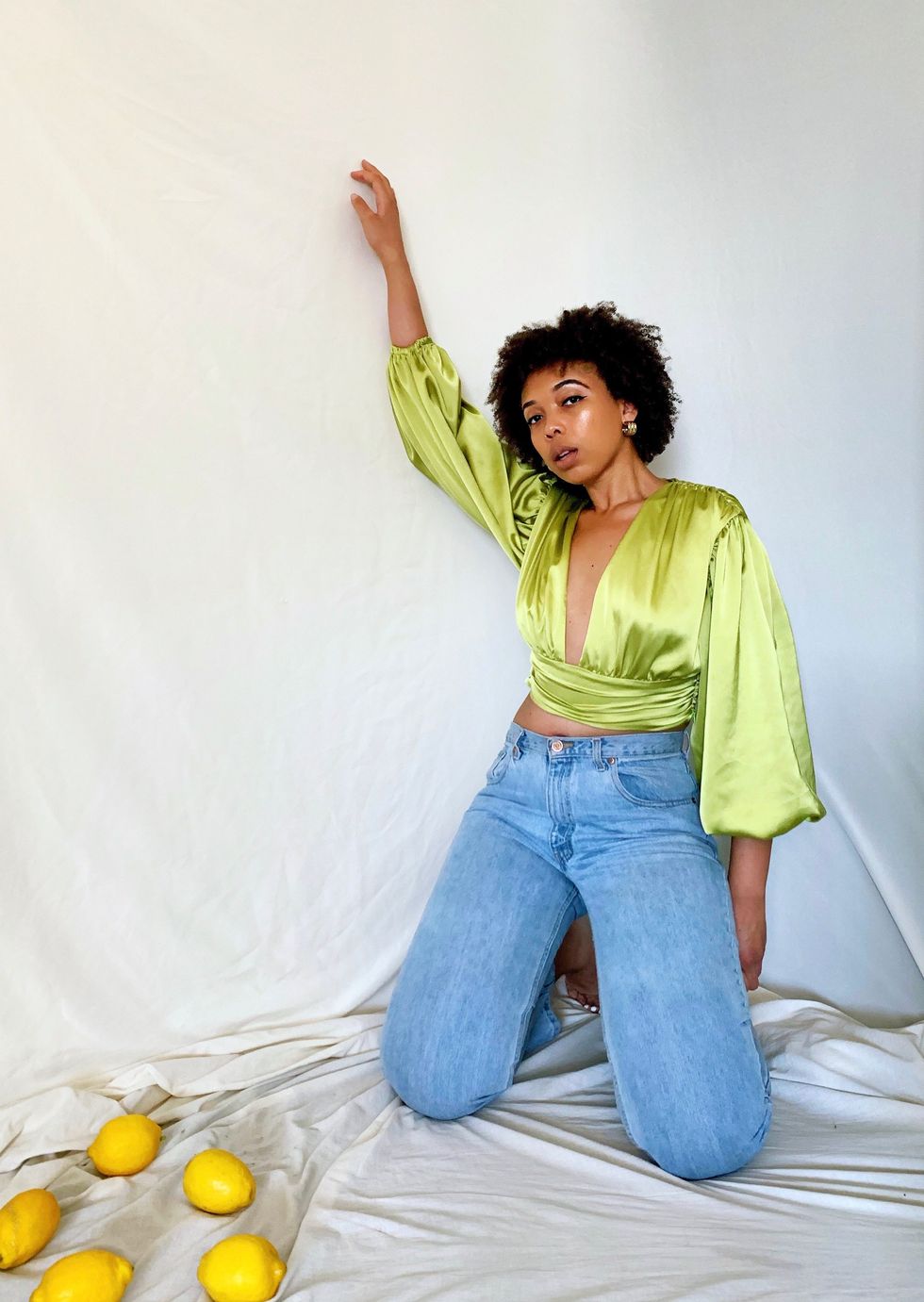 Shahirah Ahmed/xoNecole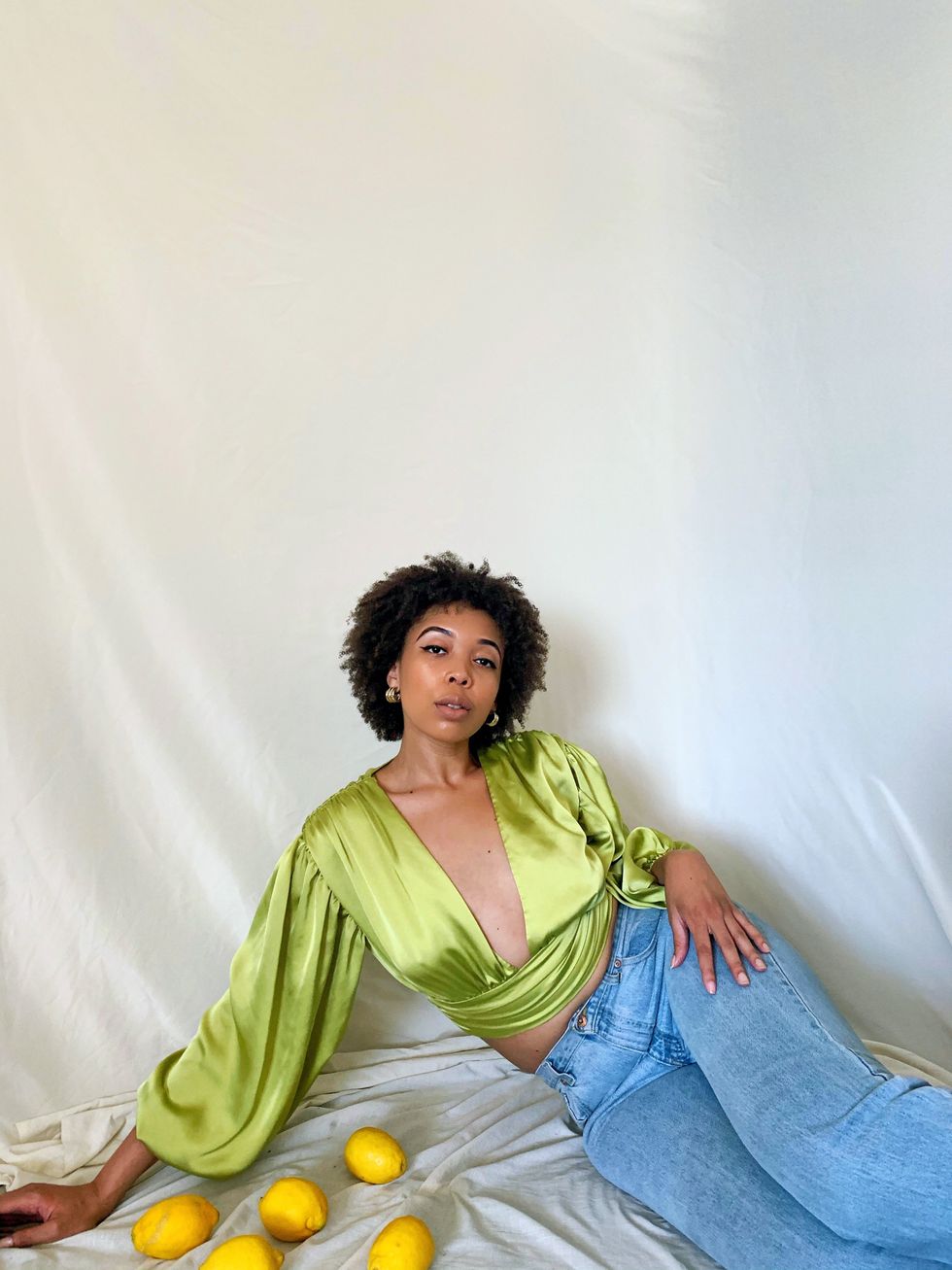 Shahirah Ahmed/xoNecole
Want more stories like this? Sign up for our newsletter here to receive our latest articles and news straight to your inbox.
Featured image by Shahirah Ahmed for xoNecole