Who doesn't love spring? The sun is out, the plants are blooming and everything feels new again. Spring is often viewed as the time of renewal, hence the term spring cleaning, and rebirth for your mindset, spirit, and your personal space. While the first day of spring isn't officially until March 20, you can still get a jumpstart on breathing new life into your home.
---
With the weather already starting to warm up and nature peaking through from the once cold, wet ground, you too can turn your home from a dark and gloomy place to a bright, lively oasis.
Here's how to "spring forward" into action:
1

.

Declutter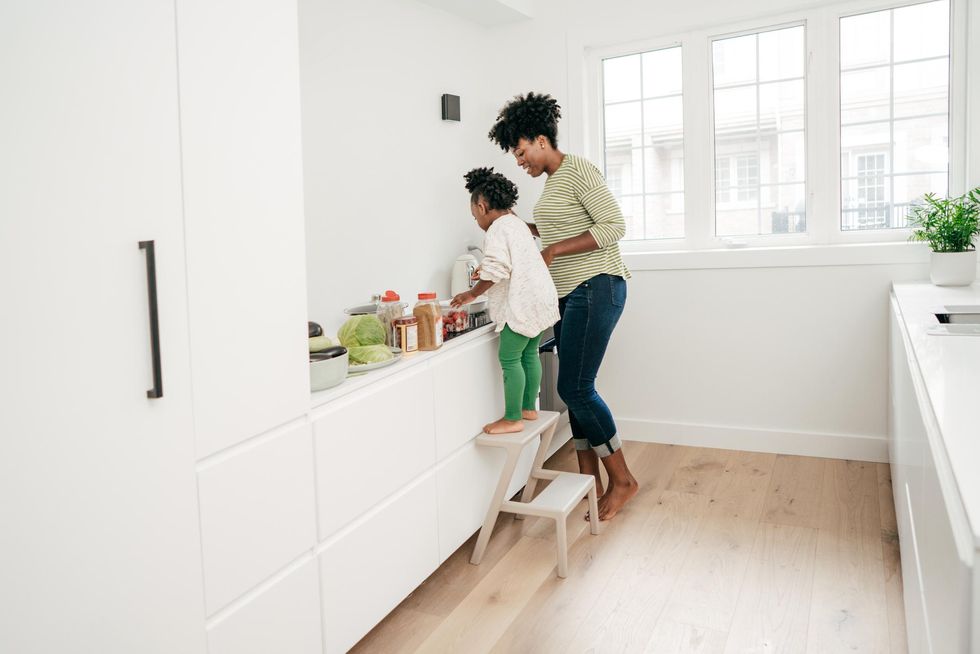 Getty Images
Decluttering is just the beginning of cleaning up your home. Now, is the time to get rid of the junk mail that is piled up on your kitchen counter and put away (or throw away) those grocery bags you saved up just because. When putting things away, you want to make sure that it is done so in an organized fashion. Dumping your items in another spot doesn't get rid of the clutter and it still leaves you in a state of confusion.
Just decluttering sometimes can make your space feel brand new and your mind at peace.
2

.

Clean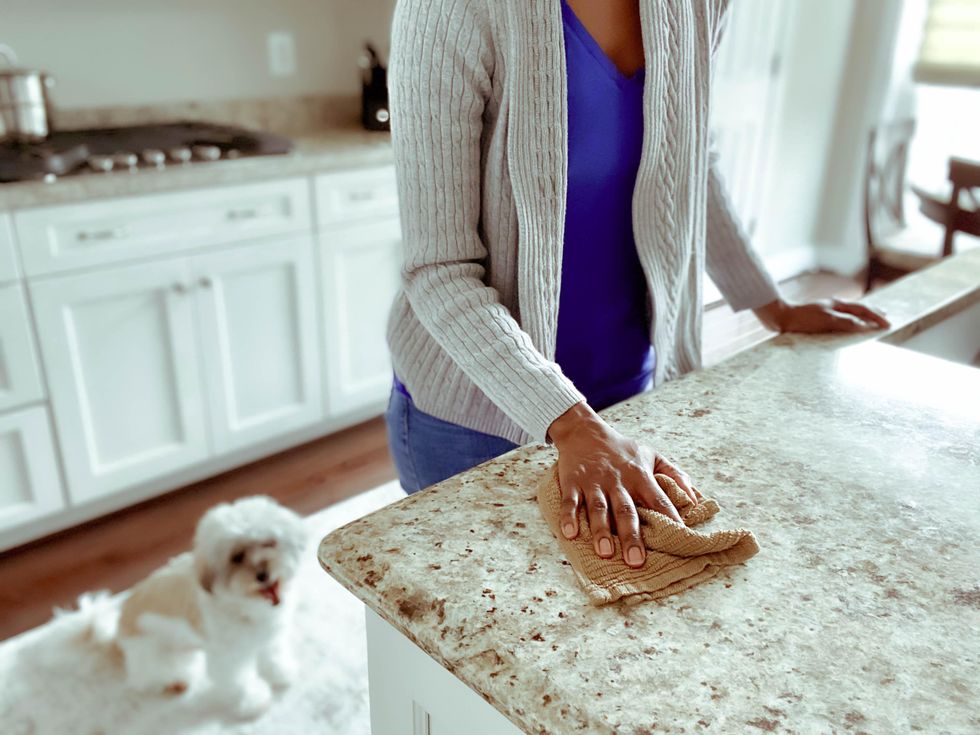 Getty Images
Spring cleaning is a thing for a reason. It is one of the foundations to refreshing your home because before you bring new items in to make your home look nice, you must first get rid of the dirt in the crevices of your bathroom and dust that's been building up on top of your fan. No judgment. We've all been there.
Some supplies you may need are a feather duster, broom, mop, glass cleaner, and vacuum. And Clorox wipes always gets the job done. If you're looking for something natural and greener, then you can try baking soda, lemon, or vinegar to clean home surfaces.
3

.

Pack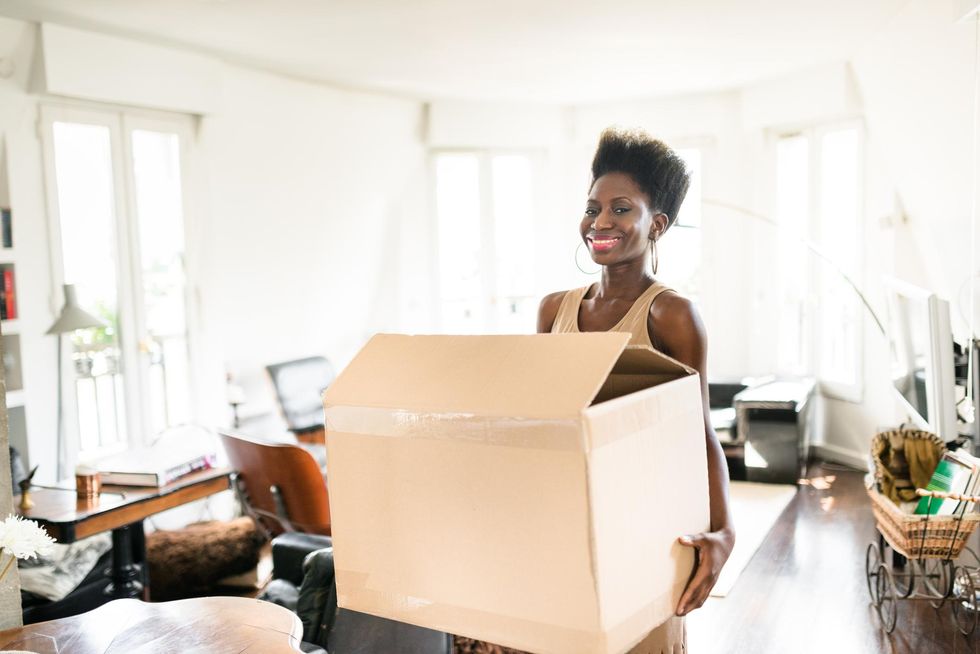 Getty Images
​Sun's out, bun's out! Okay, maybe not literally, unless you plan on being poolside all spring/summer (and that's your business.) But what we mean is, it's time to pack up the winter clothes and break out the spring and summer clothing. Winter clothes are bulky and so putting them away in storage bags can help make space for your spring/summer clothes that are usually lighter.
Don't want to put them in storage bags? You can also try putting them in the back of your closet. That goes for your accessories as well such as scarfs, hats, and your favorite pair of UGGs.
4

.

Plants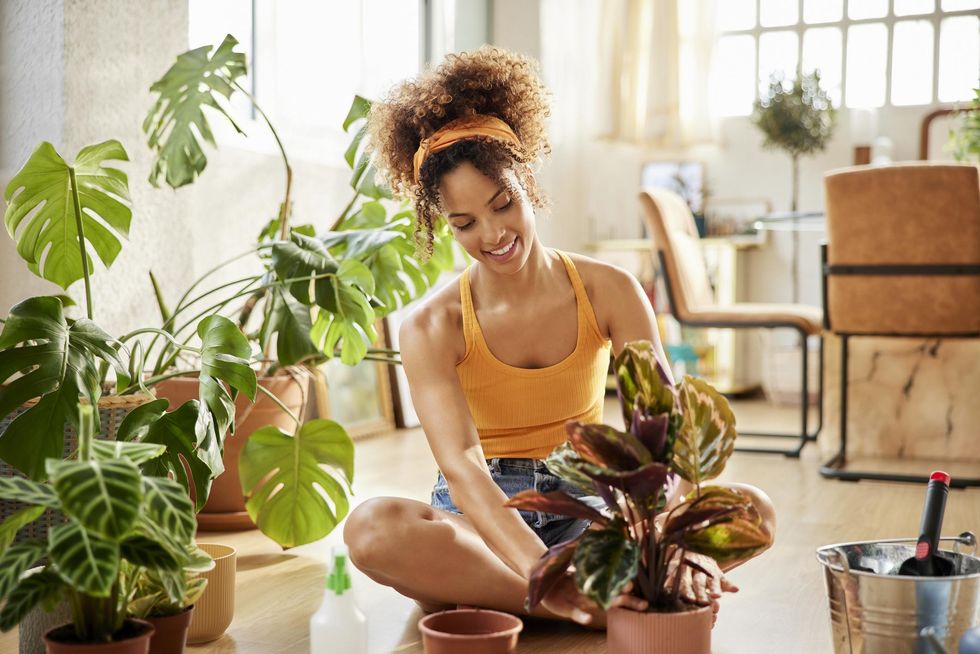 Getty Images
Plants can help spruce up any space, but for your home, they can make your living space feel like a place of refuge. Because plants are living organisms, they automatically breathe new life into your home and their presence alone makes you feel warm inside. Plus, we are a sucker for a good aesthetic and houseplants bring a certain vibe that can dress up in any room.
If you are a plant novice you can start with English ivy or a peace lily, which doesn't require a lot of maintenance. If you're ready to take being a plant mom to the next level, then you can try taking care of a fiddle-leaf fig tree that falls into the high-maintenance category.
Featured image by Getty Images