---
After going through a highly publicized divorce with ex, Kordell Stewart, in 2013, Porsha Williams finally has the family of her dreams. Her fiancé, business owner Dennis McKinney, proposed at the end of September of last year and they recently gave birth to baby girl, Pilar. The two plan to get married at the end of this year on New Year's Eve, and Porsha has a very special reason for that. She said:
"I wanted to do the wedding on NYE because the beginning of last year is when I started to speak family over my life. I started speaking my husband into existence and became open in my heart to receive my family soon. So it would just be a full circle moment to get married and make it official New Year's Eve and start the rest of our lives on that same beginning."
Dennis mentioned plans of a destination wedding, while Porsha has dreams of jumping the broom in Atlanta, but their tale of love, marriage, and baby carriages couldn't be complete without first discussing a prenuptial agreement.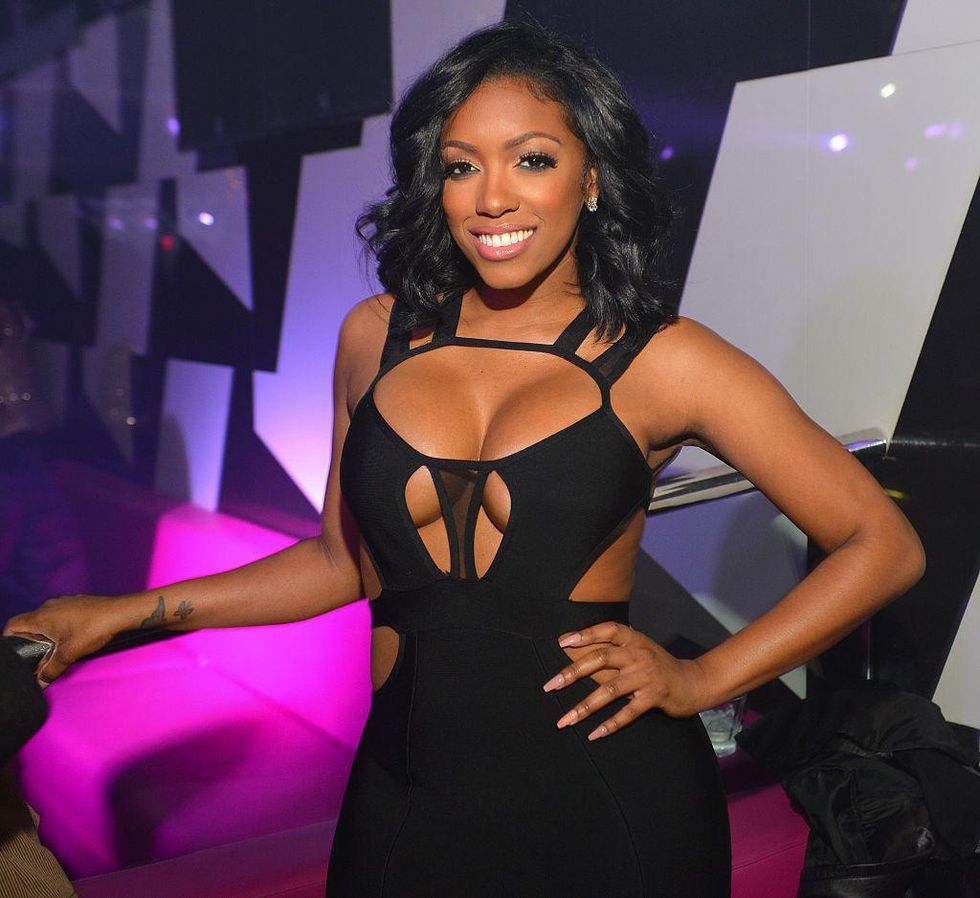 Prince Williams/WireImage
In today's age, it's something that you need to have, cause (if) they leave your ass, they gone leave with half, just ask Auntie Mary. No one really wants to think about divorce when getting married, but it's definitely important to discuss your beliefs about money and assets before you make a lifetime commitment. Porsha said:

"I think for any couple talking about finances can be uncomfortable. When I was getting a divorce before, I really didn't get anything and in this situation, I'm coming in with a lot that I've worked for before getting married."
In this case, it wasn't Dennis who sparked discussion about having a prenup, it was his mother. Although initially, Porsha was taken aback by the comment, she could eventually see where her fiancé's mom was coming from.
"Well, I was definitely taken aback. When two people are getting married, they don't even want to talk about a prenup, much less having the mother-in-law make mention of it. So yeah, it definitely threw me off. But when you watch the show you'll see why she felt so inclined and get more of her point of view. Not saying I agree, but you'll see it!"
All in all, Porsha said that it was the baby that kept the family out of their finances and focused on the future. She continued:
"The baby special ended up being so much more than what I thought. There was a lot of drama, but a lot of love that helped us come back together."
Since having the baby, Porsha has been focused on reclaiming her sexy in her own time and becoming the best mom she can be. Being a reality TV star and new mother may look glamorous outside, but Porsha told ESSENCE that her journey hasn't been all butterflies and rainbows. She shared:

"They show so many pictures and talk about being peaceful with the baby, but my anxiety was on a level 10. Here I am with a fragile newborn at the house that I've never dealt with before, and I love her more than life itself.
Her anxieties were reflected in her body chemistry, which led to her inability to produce enough milk for baby Pilar. She told PEOPLE:
"It was something I was pretty nonchalant about in the beginning. Like, 'Okay, if I can breastfeed, that's fine. If not, I'll put her on formula.' It was that simple. But once she got here and you're looking at your daughter, you want to give her the world. You want her to have everything that's the best for her. So it was really difficult for me to come to the realization that I couldn't pump enough milk for her."
Porsha shared that eventually, with the help of her family and fiancé, her fear of the unknown subsided, and it allowed her to be a better mother and a better Porsha.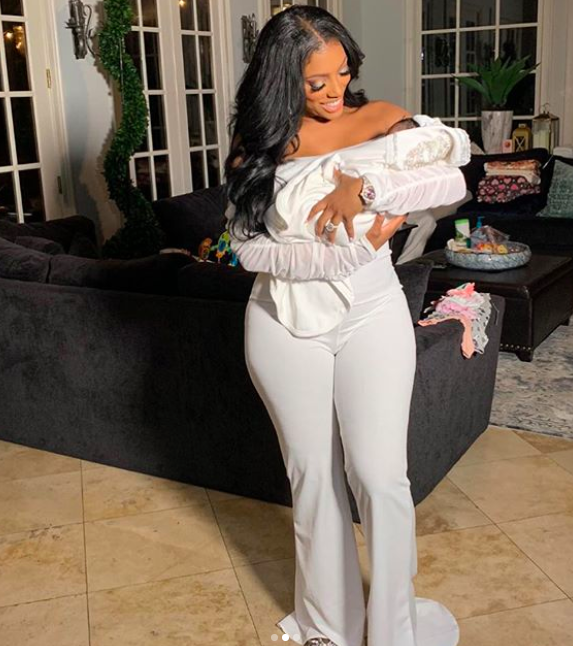 Instagram/@Porsha4Real
"So for me, it definitely took me a while to get used to. But I got past it. Now, she's a month old and a little more sturdy. I can really enjoy her more and I don't have so much anxiety. But being a mother period, knowing this little girl is going to love me and I have her forever has been the biggest blessing. I didn't think I could love another being that much."
You can read Porsha's full interview with ESSENCEhere and check out The Real Housewives of Atlanta: Porsha's Having a Baby on Sunday, April 28 at 8 p.m. ET on Bravo.
Featured image by Prince Williams/WireImage