Looking for ways to self-reflect? Oracle decks are a magical practice to add to your inward ritual. Upon digging deeper into self-work, we had to bring in an expert on oracle decks. Allow us to introduce you to Iya Osundara aka Bruja Banton. The Baltimore, MD resident is not only a Osun Priestess in the African Traditional Religion of Ifa/Isese but she's also a tarot and oracle reader, shadow worker, and spiritual bath maker.
---
"I got into oracle decks by way of tarot cards. I started teaching myself tarot in 2014/2015, and it goes with most things that I find an interest in, I stumbled down a YouTube rabbit hole. That's when I discovered another method of divination in the form of oracle cards," Iya explained.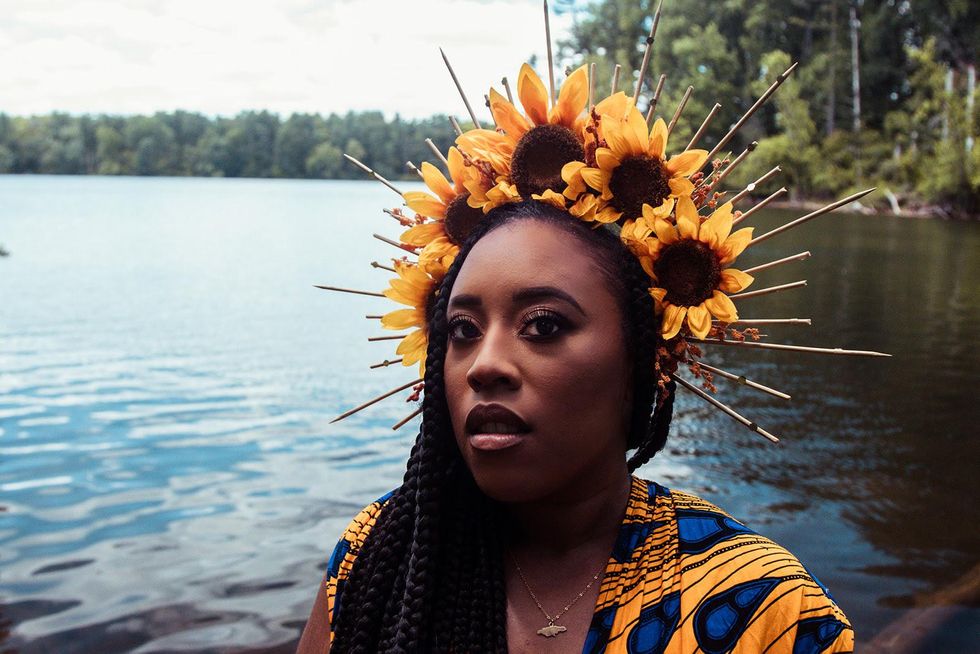 Courtesy of Iya Osundara
Without a shadow of a doubt, mama knows her stuff! xoNecole had the pleasure of chatting with this queen to talk oracle decks, why they are important, and insights on the rest of the year.
What do you love most about oracle cards?
"Oracle cards are free-spirited and can be about anything. You like affirmations? You can find an affirmation oracle deck. You into plants? There's an oracle deck for that. Crystals? A deck for that. Oracle decks also are a great example of the variety of ways Spirit communicates with us. Sky's the limit, they each have their own structure and feel and there's a freedom in that to me."
How do oracle decks differ from tarot cards?
"Tarot decks, while the artwork may vary, generally follow a structured system. There's always going to be a major and minor arcana of more or less 78 cards. Tarot is also good for getting down to the nitty-gritty of a topic; you can really get in-depth with them. As I mentioned earlier, contrastingly each individual oracle deck has its own structure and feel; this is great for folks who feel like tarot is too rigid or structured.
"Oracle decks are good for insight on a macro level, not too in-depth but just enough to get you started with broad concepts."
Why are oracle decks important?
"Using oracle decks is a form of divination, even on a basic level. To me this question is really asking, why is divination important? Using oracle decks as a tool to divine helps us to strengthen our connection to Spirit, whether that be God/Universe, benevolent ancestors, etc. These are tools that can provide us with insight and/or encouragement in our lives. Clients often ask me how they can strengthen their intuitive gifts, and using oracle decks, pulling cards for yourself is one way to do so."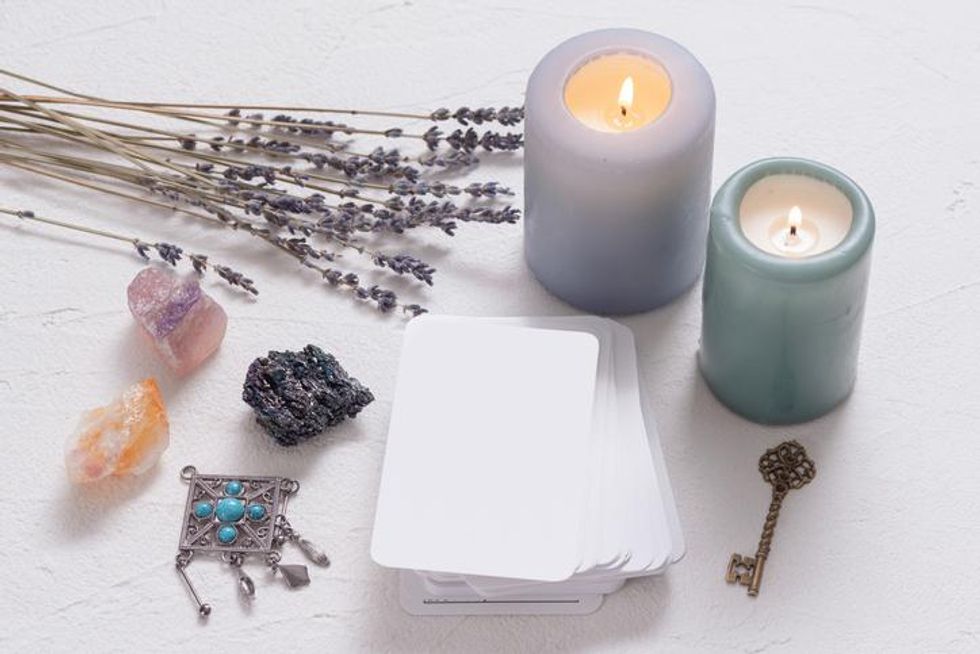 Getty Images
Can you give us a breakdown of some of your favorite cards?
"This varies as I work with a lot of decks and rotate through them a lot. Currently, my favorite card is "No Short Cuts" from the Chalks of Kikongo deck. It's a reminder that we can't shortcut our way to our goals. The only way is through even if it takes longer than you'd like. Another is Abe Dua from the Adinkra Ancestral Guidance Cards. Abe Dua is an Adinkra symbol that represents the Palm Tree. My government name in Hebrew means Palm Tree, so this card is special for me for that reason, and also because it symbolizes the resourcefulness and resilience that is inherent to the palm tree and also me. It's a reminder that I can create the opportunities I need without waiting on others to bring them to me."
Share any insights you have from your decks that may shine a light on the remainder of the year.
"If you're trying to become more in tune with your intuition, you can no longer ignore or turn away from what is being revealed to you. You have a choice to make a conscious decision on how to proceed.
"Take time to reflect on your choices and don't be afraid to make the choice you intuitively know is right. It may not be comfortable, it may shake the table, but the choices that are best for us cause us to feel this way. Lean into it."
Featured image by Getty Images