Ludacris and his wife Eudoxie Bridges have been vacationing in the stunning coastal town of Ravello, in the province of Salerno, Italy with their two daughters. Ravello is nicknamed the "city of music" and is located on the Amalfi Coast which is a popular travel destination that has several charming towns. In multiple Instagram posts, Eudoxie shared an array of photos from her time there including family moments in their villa, breathtaking views of the coast, and their delicious food.
---
The mother of two alluded to their family vacation being a long time coming after she captioned one of the posts, "We haven't done this in a while.🤍🤍."
But there is plenty to do in just Ravello alone. It's considered one of the best towns on the Amalfi Coast to get panoramic views due to its positioning above the coastline. Check out the top five things to do in the coastal Italian town.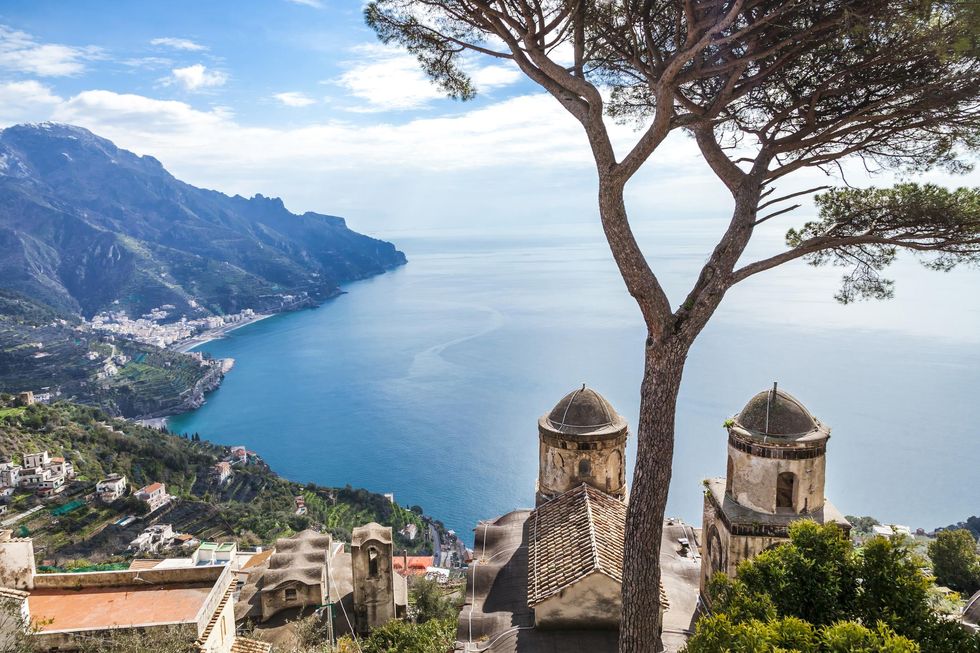 Westend61/Getty Images
Belvedere Principessa di Piemonte
Belvedere Principessa di Piemonte is a sprawling garden located on a hillside that has gorgeous views of the Salerno Gulf on the Tyrrhenian Sea. The garden also doubles as a wedding venue and one can imagine why.
Boating
If you love being on the water, take a boat and cruise alongside the coast, and see Ravello from below. The vacation town offers many boat tours for small groups or large parties. If you are in town for a romantic getaway, you can also get a private tour for you and your boo.
Hiking
One of the more popular activities on the Amalfi Coast is hiking, specifically hiking from Minori to Ravello or Ravello to Minori. The trail is mostly made up of stairs between the two towns so wearing comfortable shoes is a must. While you are walking, you will be able to take in the views that are stretched along the sea.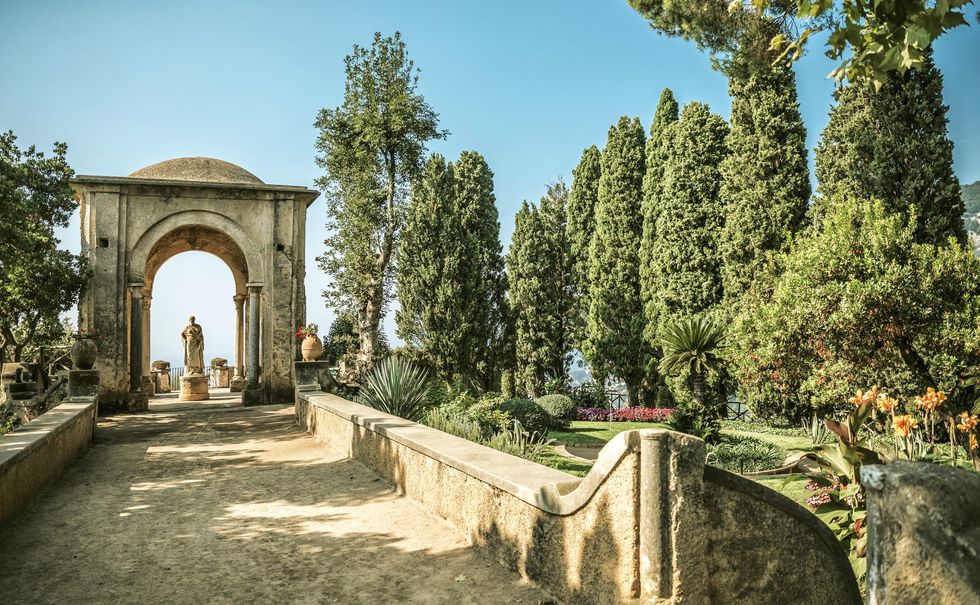 A classic view of Villa Cimbrone in Ravello, Italy.
GIUSEPPE GRECO/Getty Images
Villa Rufolo
Villa Rufolo has beautiful historic buildings that are in an Arabic-Sicilian style from the 13th century. The property also has luscious green gardens and a hotel and every year, it attracts many people to its annual concert series. Not to mention, the views are to die for.
Lido di Ravello (Castiglione)
If you are someone who enjoys lounging around all day at the beach then Lido di Ravello is the place for you. Lido di Ravello is a beach located in a small village and is just as picturesque as the rest of the town. While being on the beach, you get an up close and personal view of the clear, blue waters and you can submerge in it too.
Featured image by Paul R. Giunta/Getty Images