Modern technology has revolutionized how the world communicates, how we learn, and now, even how we give birth. With all of the holistic options available, it's worth it to at least check out some alternative methods before you automatically decide that the hospital is the best place to give birth to your bundle of joy.
---
Celebrities like Erykah Badu and now even Meghan Markle have gotten into the natural birthing game, and holistic medicine has certainly proved to be more than just a trend. Recently, Vanity Fair reported that sources close to Meghan Markle and Prince Harry revealed that the couple plans on having a natural birthing plan complete with hypnobirthing and a doula.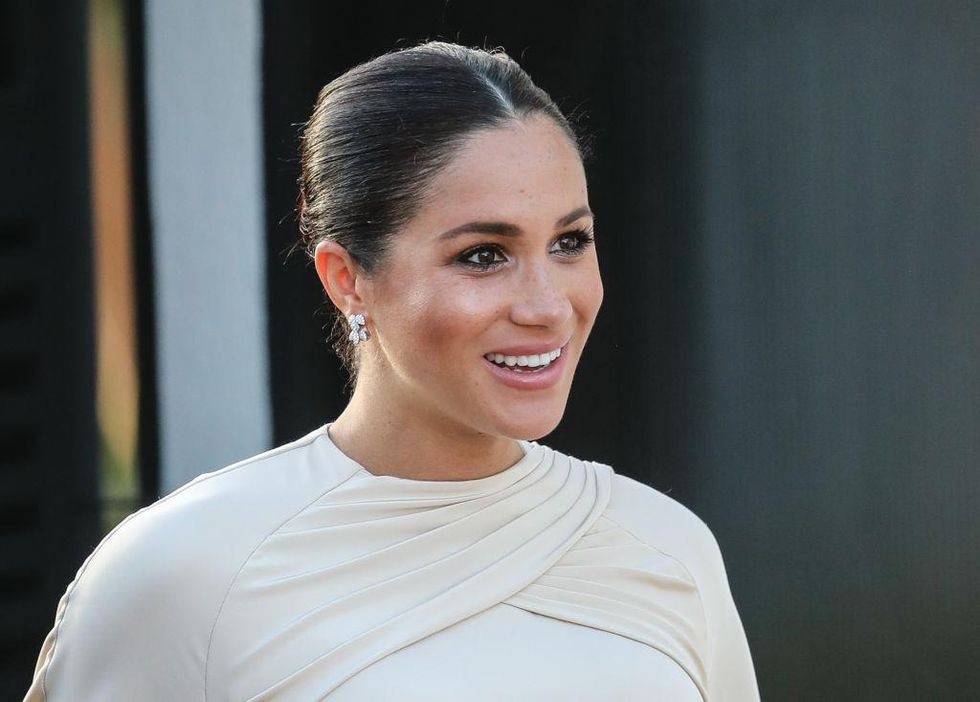 Pool/Samir Hussein/WireImage
If you're anything like me, the first thing you thought when you heard that was: WTF is hypnobirthing?

Never fear, xoNecole is here to loosely break down that term and a few other alternative birthing methods to have in mind when it's time for your bun to come out of the oven. Say "goodbye" to cranky strangers and ugly hospital gowns with this list of alternative birthing methods:
Hypnobirthing
Vanity Fair reported that Meghan Markle's mother is enamored with all things holistic, so hypnobirthing was a perfect plan for the young royals. This method involves preparation earlier into the pregnancy, involving deep meditation, relaxation, and visualization. This method champions the idea that once a mother can eliminate the noise in her mind, the body will do its job and naturally give birth on its own.
The objective is to train your mind to shift to a completely meditative state despite enduring intense stress. Done correctly, hypnobirthing is said to decrease the need for medication during childbirth.
Acupuncture
Needles and childbirth? Sounds like torture, I know, but this new age spin on an age old method can work wonders when you're in labor. Also a practice that can be used while hypnobirthing, acupuncture and acupressure are ancient Chinese methods that use needles that are focused on specific pressure points to help direct the flow of energy in your body. Studies show that acupuncture is directly correlated with a decrease in the use of epidurals and can be used for pain management during intense contractions.
Waterbirthing
I know I'm not the only one who's seen a woman give birth in a tiny pool on Facebook and you have to admit, it's f*cking crazy, bro. Also known as hydrotherapy, water birthing can happen in a birthing center, at home, and even some hospitals offer this method now. The process happens when a mother is partially submerged in a warm, clean pool of water before and/or during childbirth. Water birthing is said to be a more gentle method for both mother and baby.
Hydrotherapy can reduce the amount of stress the mother endures and it can also provide a more organic transition from womb to world for the baby. Studies show that water births can decrease the likelihood of the use of epidural, and should always be performed with a midwife or healthcare professional present.
Featured image by Getty Images.
Related Articles:

I Tested Positive For HPV While Five Months Pregnant – Read More
5 Ways Black Women Can Maintain Healthy Pregnancies – Read More
How CurlBOX Founder Myleik Teele Overcame Infertility To Birth The Biggest Venture of Her Life – Read More