---
Since her debut to the public eye as Prince Harry's love interest, as his wife and now-mother to his first child, it has been very clear that there is not much that will get in the way of Meghan Markle speaking her truth and leaving an impact on this world. The Duchess of Sussex revealed that in July of 2020 she suffered a miscarriage that rocked her world, not only because of the devastation but because her body forewarned her that something wasn't quite right. She shared in a personal essay posted to The New York Timesabout her experience while tending to her son:
"After changing his diaper, I felt a sharp cramp. I dropped to the floor with him in my arms, humming a lullaby to keep us both calm, the cheerful tune a stark contrast to my sense that something was not right."
She and her husband found out that they lost their baby later on that day, and though they were grateful that she was still healthy physically, the emotional turmoil that ensued was very overwhelming. In a moment's time, she was forced to accept the death of a life that grew inside of her for months, and she had to step into the consciousness of a wife who was present to process the grief with her equally devastated husband.
As the parents of two children, one that just passed away and the one at home, their lives changed forever in a matter of hours. Sprinkle the fame on top of all of that and it is a recipe to make anyone go crazy. During this time she was able to discover that though she could not voice her exact feelings, just being asked how she felt was way more valuable than words can describe. She shared:
"'Are you OK?' a journalist asked me. I answered him honestly, not knowing that what I said would resonate with so many — new moms and older ones, and anyone who had, in their own way, been silently suffering. My off-the-cuff reply seemed to give people permission to speak their truth. But it wasn't responding honestly that helped me most, it was the question itself.'Thank you for asking,' I said. 'Not many people have asked if I'm OK.'"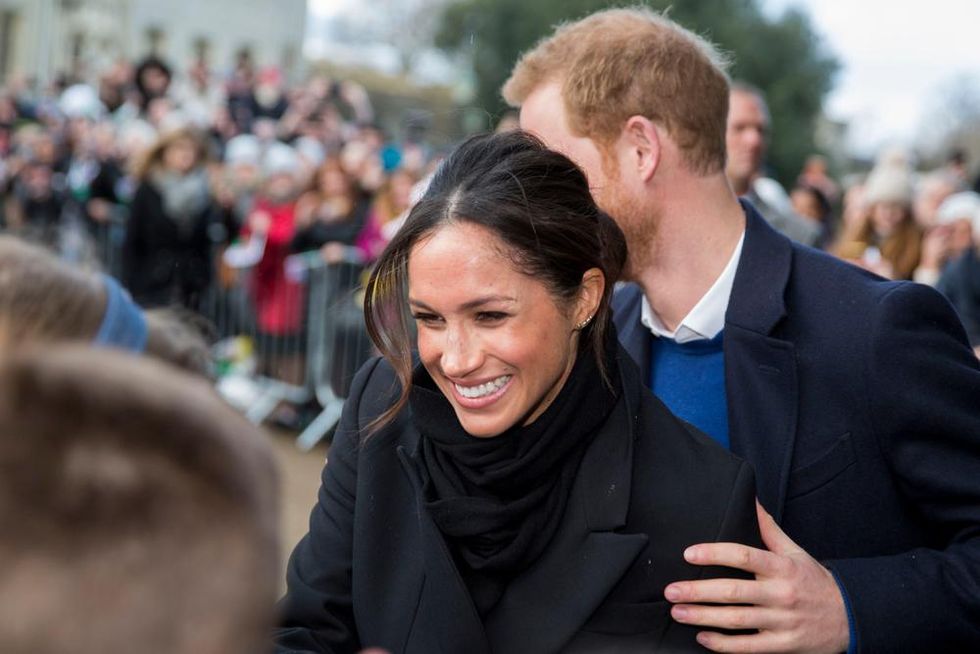 ComposedPix / Shutterstock.com
Not too long ago Entertainment Times reported that Meghan and her husband may have been attempting to increase their chances of having twins using the IVF process that, by the accounts of other women like Michelle Obama, Gabrielle Union, and many others prove that it can be grueling on both a woman's body, emotional wellness, and relationship.
Thanks to the transparency of other women, the twists, turns, wins, and losses that may come with the journey to motherhood are coming to the light instead of festering in the darkness. Meghan is using her voice and platform to amplify the experiences of the people who are affected when we use the verbiage of statistics, lowkey wishing that we will never become one. The truth is, everyone is fairly susceptible to miscarriage which usually occurs within the first 12 weeks of pregnancy and some people miscarry before even finding out they're expecting.
Meghan and Harry, we sure do hope you are getting better each day. To anyone who is suffering from pregnancy/infant loss, we hope that you find some peace too.
Are you a member of our insiders squad? Join us in the xoTribe Members Community today!
Featured image by lev radin / Shutterstock.com