Do you ever think back to a television show or movie that you used to really enjoy and, while you still have a powerful amount of nostalgic feelings for it, years later, you can't help but give it major side-eye?
---
That's how I feel about the original Beverly Hills, 90210. Although the reruns immediately take me back to when I was in high school and even college, Lord, did they have some pretty racially-ridiculous episodes (like the one that had Vivica A. Foxx in it or the one when West Beverly High was scared to have a dance with a Black high school). And where were the Black people?! OK. But I digress.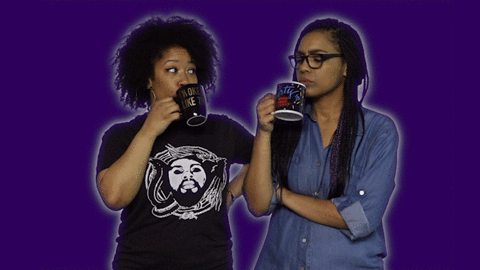 media.giphy.com
The reason why I'm bringing it up at all is because there was an episode when fine-as-he-wanna-be Brandon was dating this chick named Emily. One night, she got him on ecstasy without telling him. When he found out and broke up with her, she made up a lame reason to spend the night at his house in order to seduce him. They made out for a bit and then he stopped and told her he was done. The next day, when Emily told Brandon that she didn't believe him because of how into her he was while he was on drugs, he said something that has always stayed with me:
(Paraphrased) "Emily, that was nothing more than a physical reaction…like when your doctor hits you on the knee or something. It didn't mean anything."
Hmph. Don't get me started on how a lot of us could stand to ponder that when it comes to casual sex in general. But when it comes to the focus of this particular piece, as a pseudo-pop-off-in-recovery, there are also some of us who could live a much simpler and peace-filled life if when something or someone triggers us, we wait for the immediate impulse to pass before saying or doing anything too.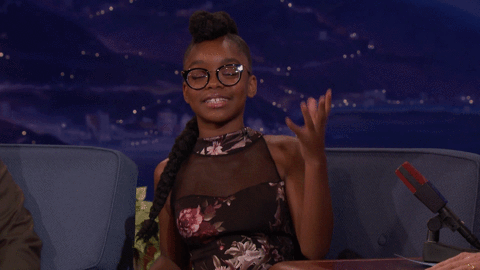 media.giphy.com
Because, like Brandon, oftentimes once the initial feeling subsides, we calm down and our common sense takes over, we tend to see the situation—or at least how to approach it—very differently. Sometimes, whatever "it" was didn't mean as much to us as our feelings first told us that it did.

If you know you are prone to have knee-jerk reactions to everything, here's what I've learned to do in order to reroute taking that kind of approach:
Knee-jerk reactions are understandable. More times than not, they are also totally unnecessary.
As someone who used to be the queen of doing what was unnecessary, please choose wisely, y'all.
Featured image by Getty Images.
Related Articles:
In My Feelings: Why You Can't Let Your Emotions Control You - Read More
The Empath's Guide To An Emotionally-Balanced Life - Read More
10 Things That Are Making Your Life Unnecessarily Complicated - Read More