For a decade, I loved a man who was handsome, charismatic, funny and, on the surface, close to ideal. If he were a record, that's the A-side. The B-side (the far less popular part) is he was also a commitment-phobe, emotionally unstable, dishonest, and someone who had the gift of blindsiding you in a way that was both amazing and disturbing simultaneously.
---
In short, he was a total narcissist. I didn't know what that word meant until I experienced it firsthand and then went to do some research on just what a narcissist is.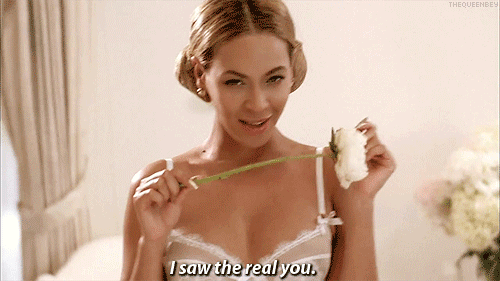 Because narcissists start off being mad charismatic and uber-charming, I genuinely didn't know I was falling for one. Over time, even though I saw signs that he was relatively unstable (he actually told me that I brought stability into his life) and, in hindsight, totally emotionally unavailable, I thought our "holding pattern" was because he needed more time…and in that time, if I loved him enough and tolerated enough, he'd come around.

NOPE. Narcissists never intend on settling down. Not really and truly. They are more about seeing who can meet their needs—whatever those needs are—then once they don't need that person to supply them anymore, they move on. Platonically, professionally, romantically. It really doesn't matter.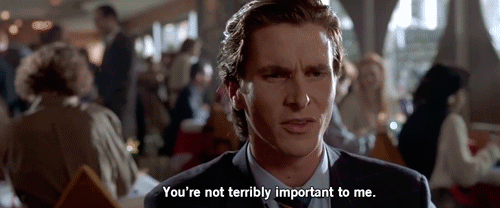 How do you spot a narcissist?

If a person love-bombs you and they they go ghost, they are a narcissist. If they hurt you and show absolutely no signs of remorse or regret, they are a narcissist. If you start to lose yourself trying to keep them happy, that's another big clue that they probably are a narcissist.
That said, if you've recently experienced a break-up with a friend or an ex and it feels particularly devastating, like nothing you've ever felt before, it could be because they were a narcissist—and you never knew it.

While the aforementioned characteristics are some of the tell-tale signs of a textbook narcissist, there are some signs that aren't always obvious. What are they? Chile…
You're ALWAYS Doing Most of the Work, And They're Okay With That
Narcissists are a trip. In their mind, they are so arrogant that they think that you should be so grateful to be a part of their world that it's a privilege to do most of the work in the relationship. They'll even take it a step further and act like the moment you ask them to meet some of your needs that you're being semi-ridiculous; that a mutual exchange of caring and sharing isn't what they signed up for, so you either need to smile about being their glorified servant or leave them in peace. Because a lot of them are attractive, charismatic, and have a great sense of humor, they trap you because you confuse charm with character (a sermon within itself) and so you just keep giving…and giving…and giving.
It's not until you ask them for more than just some drive-by time, attention, affection, gratitude, or reciprocity, and they act like you asked for their kidney that you start to realize something is "off". That things are only all good so long as they are good. Whether you're alright is totally irrelevant.
Featured image by Getty Images