"God told me I took you as far as you could go. Your parents didn't really teach you how to deal with life-situations," he said over the phone, while I cried on my childhood bed. "Now you can go back to living with mommy and daddy."
---
I was twenty-five years old, had lost my "dream job" and broke the lease on my first "big girl" apartment. I moved back to Houston after living for nearly two years in a small town where I tried to create an independent life from my parents and form a long-term future with my on-and-off again boyfriend of nearly six years.
I was broke and depressed. I didn't eat and I barely slept. My clothes began to fall loose on my figure because I had lost so much weight. My bank account was in the red. My gas tank was on E. My life was like a bad soap opera, but I had created it.
After that last conversation with my boyfriend at the time, I never heard from him again. I kept hope alive because he said he still loved me and saw a future with me; I just needed to get mentally well. Of course, in my fragile state, I took that as a definite sign that he still cared and we would be back together in the future once I worked on myself.
I called multiple times and left several text messages. I even reached out on social media. He subsequently blocked my number and blocked me from all social media channels. I felt like an outcast. To know someone as more than a best friend, to see all aspects of them good and bad and then to become a stranger is the worst type of poison.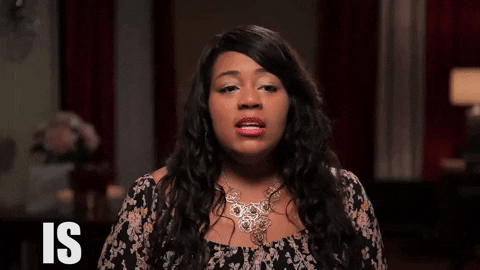 media2.giphy.com
I felt that pain in my core and it took me months to cognitively realize that he was doing to me like he did with all of his previous relationships before me; he ghosted me.

With the support of more-than-generous friends and family, I repaired my self-esteem and focused on building my businesses as well as pursuing a Master of Business Administration. I found my zeal for life again. I found my inner confidence and embraced my quirks. I fell in love again with a man that valued me and saw himself building a future with me. I had discovered the secure, vibrant and ambitious girl I knew was hiding within the broken woman.
In the throes of a toxic relationship, you keep yourself above the current. You believe in your soul that no matter what harsh trials are thrown at you, love is still greater than hardship. You are unaware that you are a moment from crashing and being taken under. Once you come to your senses, you realize you were choking on all of the lies and being gaslighted. You realize you could have drowned and never recovered.
In realizing how blessed I was to come out of the other side, here are six things I realized over the course of an almost six-year toxic relationship:
Featured image by Getty Images