---
In 2015, we saw Zim Ugochukwu expand the Travel Noire digital platform into a brand that offers curated travel experiences. This year will see Issa Rae expand her media imprint into the podcasting world with "Fruit." and every time we catch a new episode of Real Housewives of Atlanta, we see Kandi Burruss and her castmates launching a new product or service to build their empires beyond their hour slot on Sunday night.
These girl bosses are expanding their businesses and brands, but taking that leap is no easy feat. When you're an entrepreneur ready to take your business to the next level, how do you know when it's time to expand? How do you know when you are ready?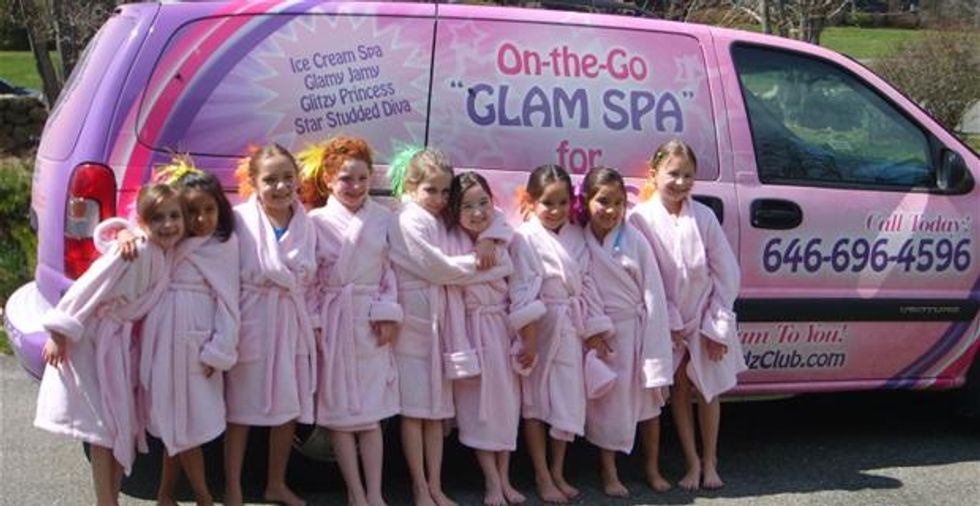 Ritzy Glitzy Girls Club started as an on-the-go glam spa for young girls
Venetta Carraway, founder of Ritzy Glitzy Girlz Club, says it all comes down to demand. The entrepreneur, who has thrown parties for the daughters of celebrities such as Chris Rock and Buddy "Cake Boss" Valastro, started her business from a mobile on-the-go glam spa for tweens. Her original concept offered a unique pampering salon offering spa treatments, like ice cream facials in the comfort of her client's own homes, but as word spread of her exceptional kid parties, she expanded it to a storefront operation. "I knew that it was time to expand when we couldn't keep up with the high demand of our on-the-go parties. After doing some research, I noticed that there weren't any mobile spas for kids or physical locations of the sorts in my area. That's when I realized that the market was wide open," Venetta says.
For Fracassi Lashes, founder Falicia "Fracassi" Garries, it was all a matter of being aware of what consumers were missing.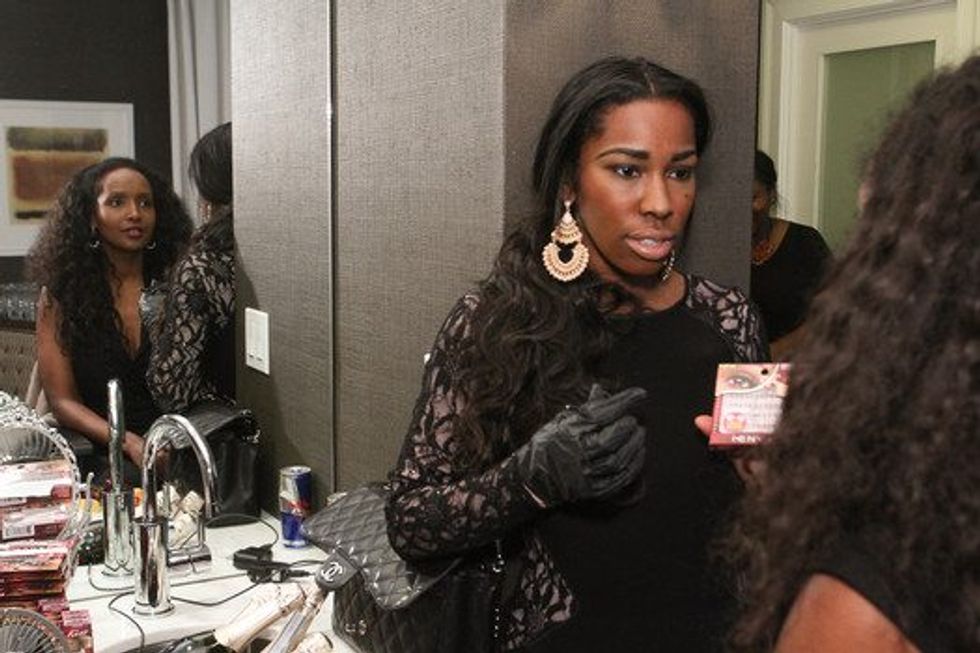 Fracassi Lashes Owner, Falicia "Fracassi" Garries
After recognizing a need in the market for luscious lashes, she launched her business out of her remodeled garage in 2009, and with the help of family opened her first storefront that same year. When a year later the lines were out the door and people were driving for miles to get the Fracassi touch, she decided to open another store, and has since grew the brand to three boutiques and a makeup line. "I started this brand by being in tune with the market. I saw that there was a need for a place that does eyelashes. There wasn't a place that was clean, sanitary, had sterilization processes and a professional who understood eye lashes and knew how to make them look natural," Falicia says.
With years of experience with growing and expanding a brand, we chatted with the two entrepreneurs to get some tips on how to go from an idea to building an empire.
Do your research before reaching in your pockets.
Venetta: "I did tons of online research on how to operate a store, salon, spa and party business. I researched anything that I could think of that would possibly benefit my endeavor. I purchased equipment little by little; storing it all in my home until I had pretty much everything I needed to open. After that I looked for a building that would work for us in price and location. Once I secured that, I was ready to go."
Stack up and then staff up.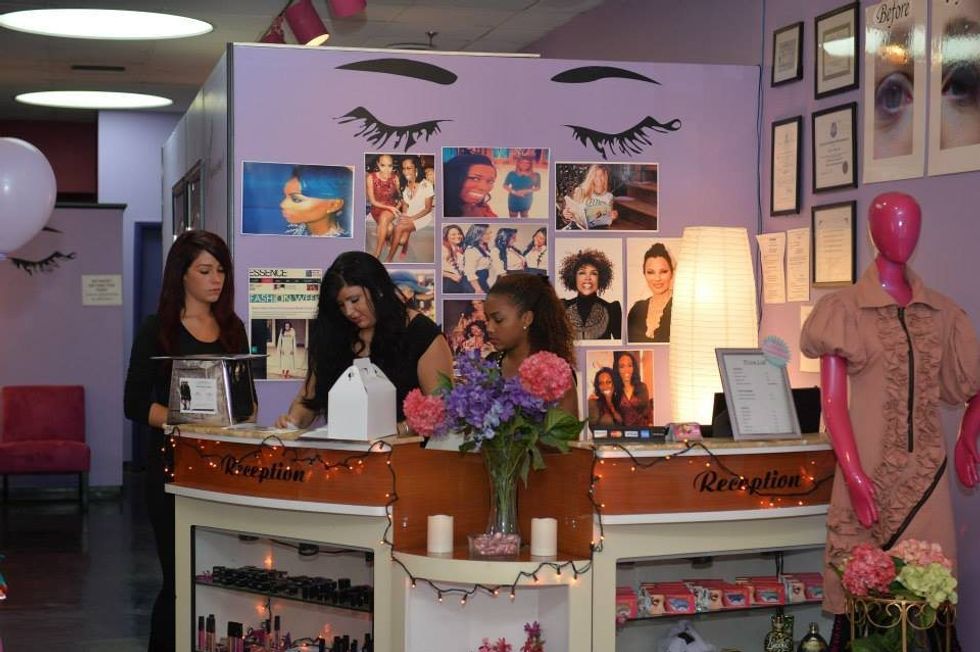 Fracassi Lashes
Falicia: "I had to turn my business into a seven days a week operation and hire staffing. Then I had to hire a manager. My advice is to make sure you have perfected one store first. That store should be able to run completely smoothly without you being there, because once you start to expand your focus will be on the new store. You have to clone yourself, which is hard to do. You have to find someone who cares as much as you, someone who is honest just like you, someone who is observant and can be meticulous in detail."
Listen to your clients.

Falicia: "Sometimes you can learn a lot by listening to your clients. People started asking us if we offer body waxing or this type of waxing, and at the time we were just focusing on the facial waxing. It took for us to listen to our clients to start offering those services."
Venetta: "We want to continue to expand the brand into so many avenues of the business. Our spa products were not for sale and our customers kept asking to purchase them, so we decided to create our own line of bath and body products for are clients."
Have a team of experts in your corner.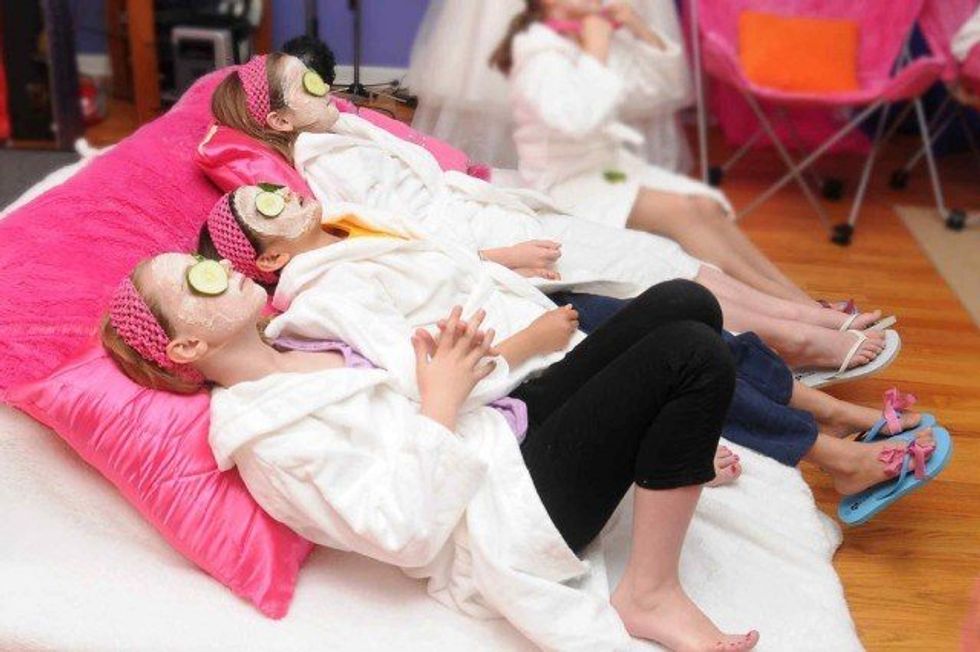 Ritzy Glitzy Girls Club -- spa day party
Falicia: "Have a team that helps with checks and balances. I have a small board with whom I consult with about what I want to do when it comes to expanding services or products. They offer their suggestions like if something might not be profitable or not. The board should be experienced in business, marketing and industries related to your brand."
Build a financial safety net.
Venetta: "Make sure you have money on side. Unforeseen situations happen to the best of us, so have a savings to offset expenses that are unexpected. It's always best to be on the safe side so that you can bounce back and recover."
Want more stories like this? Sign up for our newsletter here to receive our latest articles and news straight to your inbox.

Originally published January 4, 2017