---
For Blacks in America, even more important than creating wealth is passing that wealth down to the next generation. According to a study by Prosperity Now and the Institute For Policy Studies, the estimated median wealth for Blacks in America will fall to $0 by 2053. Researchers concluded, "As long as a substantial racial wealth gap persists, White households will continue to enjoy greater advantages than their Black and Latino neighbors in meeting the financial challenges of everyday life and will be able to make greater investments in their children, passing economic advantages on."
Confronting the wealth gap and the associated public policies that help fuel it will be one of the biggest challenges of our current generation.
Lawyer Art Steele is trying to change this narrative. As the host of the InkSecure Podcast, she educates entrepreneurs about the legal aspects of their business and how to use the law to grow their business. As a Trusts and Estates attorney, she's also a fierce estate planning advocate with a mission to educate as many minorities about the necessity of proper long-term estate planning. "It's not sexy [and] so easy for people to ignore. When it becomes relevant, it's way too late," says Art. "Personal behavior does not close the wealth gap. We can make as much money as we want. We can be our own bosses. We can build these million-dollar entrepreneurial businesses as much as we want. Yes, it's important that we create wealth, but we need to pass it down and pass it down the correct way. If we don't, every single generation is starting from scratch," states Art.
Avoiding the financial vacuums that are created when someone dies and providing financial gifts for the future, is the key to building wealth in our communities. xoNecole spoke to Art about the benefits of estate planning and some of the key things to keep in mind when beginning the estate planning process.
1. The ability to pass down wealth efficiently.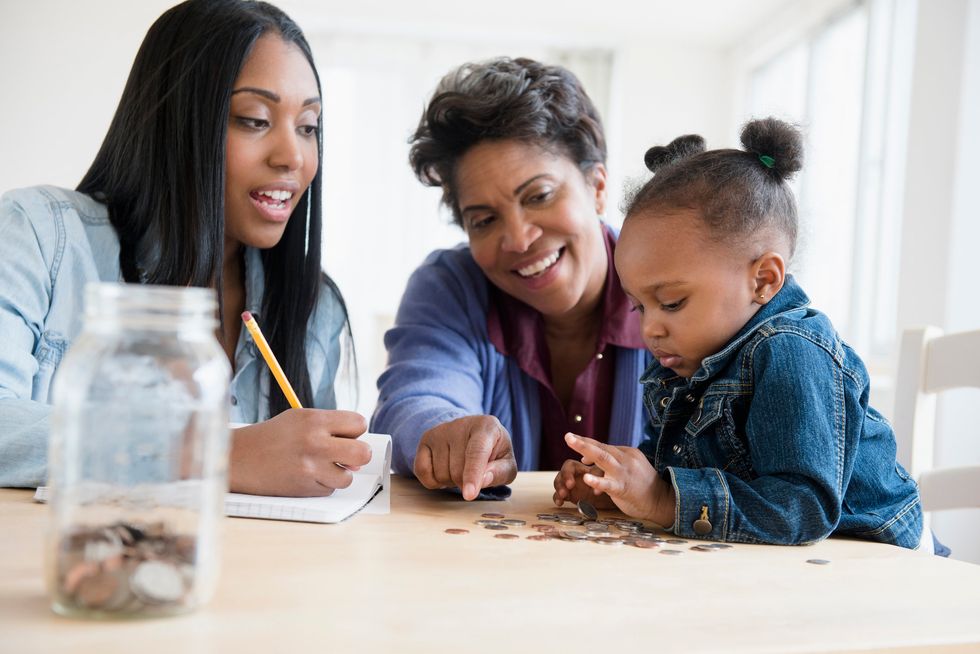 Black multi-generation family counting coins
Getty Images
Instead of leaving it up to the probate process, estate planning allows you to set up how your wealth is passed down and in a cost-effective and timely manner. Oftentimes, death is unexpected and can leave families with immediate financial obligations. If one's estate is not properly set up, getting access to funds can be a long, drawn-out and costly process. "When you create an estate plan and keep your estate out of probate, you save money. More money goes to your heirs," recommends Art.
While having a will can be useful, setting up a trust is the next step in ensuring what you leave behind gets disposed of in a timely manner. "If you only have a will and not a trust, your entire estate goes through the probate (legal process)," warns Art. To expedite the process, "you should create a will (to be filed in court), but dispose of all your property through a trust. This method avoids probate because the trust agreement is a private contract between you and the trustee (someone you've named). You can get as detailed as possible," explains Art. The value of setting up a trust is the trustee's ability to start working immediately to take care of your family, carry out your wishes and dispose of your assets without having to wait on the court system.
In order to truly build generational wealth, Art recommends thinking beyond lump-sum payouts, where money and assets can be squandered quickly. "When creating an estate plan, think about two to three generations down the line. For example, you may give your children access to a trust fund for life (in the form of monetary distributions) and when they die, the trust funds pass on to the next generation." Though trusts cannot be passed on for an eternity, ensuring there is something left to give to the next generation is more powerful than not having anything passed down at all.
Another key thing to keep in mind is investing in life insurance--especially if you don't have physical assets or money to leave behind. It's important to list beneficiaries even if you don't have a dependent, and it is usually cheaper the younger you are. "Life insurance helps keep things at status quo. No one has to pay for your funeral. You can leave money behind to a niece, brother, or partner, etc." says Art.
2. The ability to have your affairs handled more cost-effectively. 
Estate planning also involves creating a plan and designating someone to handle your affairs in the event you become incapacitated, which is done in the form of a power of attorney. "This immediately gives someone access to all of your financials and ability to take money out of your bank account. Your Power of Attorney (POA) can also sign contracts, real estate documents, enter into business contracts, or talk to the IRS on your behalf," explains Art. Your POA can legally tend to immediate financial concerns such as paying your rent, mortgage, or child care should you become incompacitated or die.
If you don't have a power of attorney, loved ones will have to "hire a lawyer, go to court, get a bond and have the court appoint [someone] as the custodian or conservator of your money," warns Art. The process is very expensive and usually prohibitive for most families because it requires hiring a lawyer on an emergency basis because of the urgent needs. Investing in hiring a lawyer to draft a state-recognized Power of Attorney document is worthwhile. Many banks and some states have their own power of attorney documents available for free.

Having an advanced medical directive is also extremely important and allows individuals to designate someone to make medical decisions on their behalf in case they become incapacitated. Advanced medical directives should "have instructions on what should be done to your body, access to medical records, and contain a HIPPA release," says Art. Oftentimes important medical decisions need to be made in traumatic circumstances. Taking the time to think about who you entrust to make important medical decisions on your behalf could be a life or death matter. Why leave it up to chance?
3. The ability to make your final wishes clear.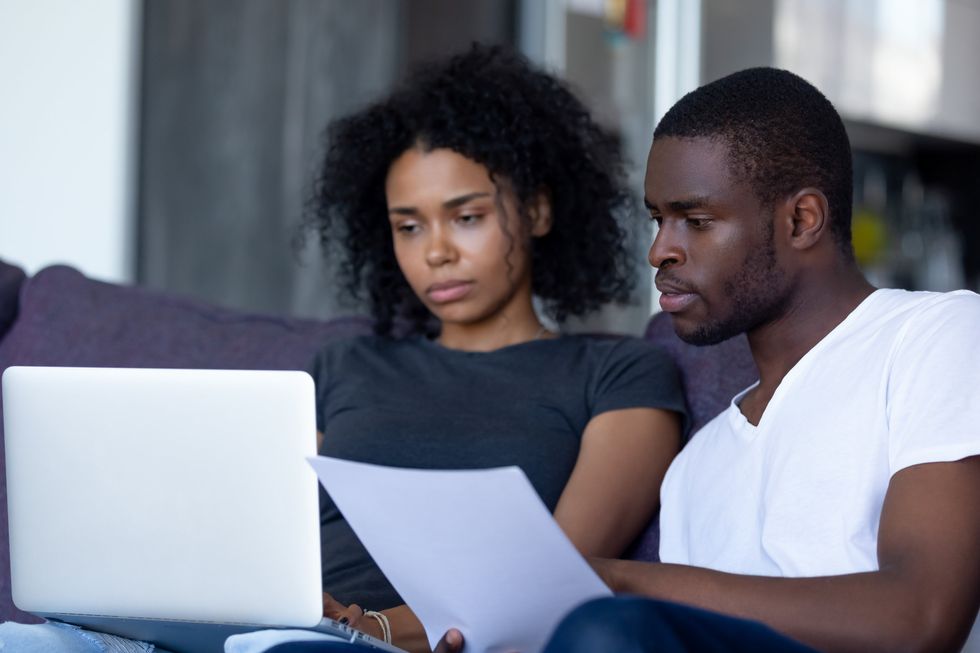 Getty Images
Estate planning protects against speculation and disputes concerning the unknown that can usually follow death or incapacitation. It allows you to avoid confusion and answer questions in advance for heirs such as "How, when, and where will my property and assets be disposed? Who will take care of my children?"
Take celebrities Nipsey Hussle and Prince as examples - both prolific musicians who died without a will at different stages of their career. Nipsey's $2 million estate is currently being petitioned to be administered by his older brother Samiel Asghedom. Three years after Prince's death, his estate, valued between $200-300 million, is still unsettled.
Estate planning is also critical for business owners. "If you have a business that has inventory, what happens to that? Who gets it? Does the business continue on [if you die]? Who has the authority to continue on? Can they sell the business? Who do you want to manage the business?" An estate attorney will work with you to legally set up the answers to these questions to ensure your business doesn't die as well.
4. The ability to protect who manages your intellectual property.
Being that we live in a digital world, we all have some form of intellectual property, which Art describes as "property that can produce income long after you're gone." Who is going to manage that income? Where does that income go? Who manages the property so that it actually continues to produce income? Art recognizes, "A lot of entrepreneurs are developing intellectual property through e-books, online courses, blogs. What happens to your creations?" For instance, for musicians especially, leaving behind clear instructions on how one's masters, image and likeness and trademarks can be used is important for protecting one's artistic legacy.
Towards the end of our chat, Art confesses that estate planning can often be a "tough thing to spend money on" because the person setting up their estate plan doesn't receive an immediate benefit. However, "it's the only step we can take to close the generational wealth gap," she urges readers. "Even if you do not have children, you should leave something behind. We should look at estate planning as a way to create wealth for our community."
No one wants to think about their ultimate demise, but making sure the next generation of Blacks in America are set up for success by our ability to pass wealth down is one the most urgent duties of our time. Stop waiting. Start now.
To learn more about getting started on planning your estate and get a FREE copy of Art's estate planning worksheets, click here.
Be sure to follow Art on Instagram @artsteele_esq for more estate planning tips.
Want more stories like this? Sign up for our newsletter here to receive our latest articles and news straight to your inbox.
Featured image by Getty Images