If anyone knows how to maintain a marriage, it would be those who have survived both the test of time, and Hollywood. We all know marriages spoil like milk and age like dogs in La La Land, but enter one of the most magnificently wedded couples of the last two centuries: Mr. Denzel Washington, and the amazingly stunning Pauletta Washington. The two have quietly celebrated their 39th wedding anniversary this year.
---
Thirty. Ninth.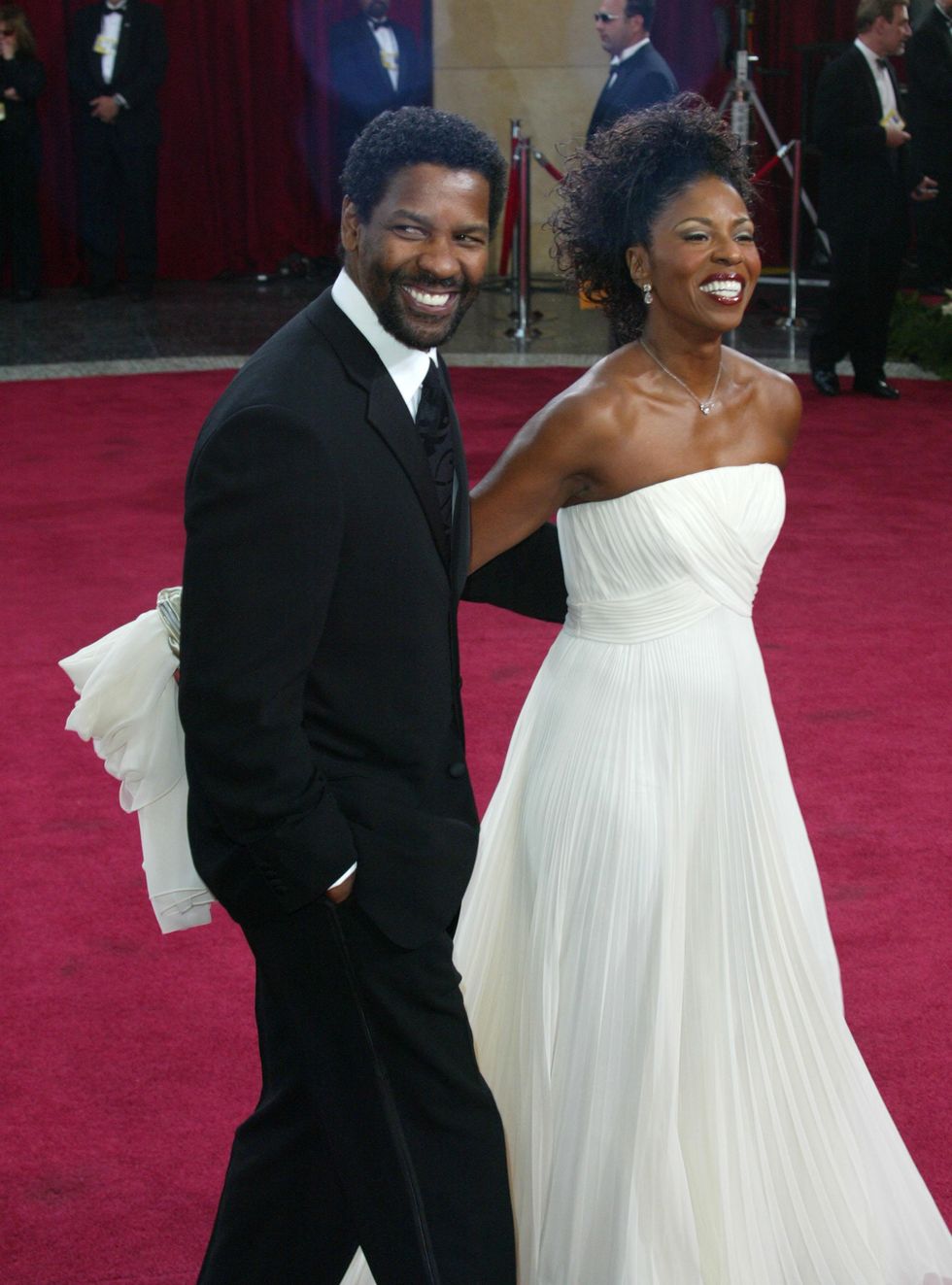 Denzel Washington and wife Pauletta during The 75th Annual Academy Awards.
Dan MacMedan/WireImage
The actors first met in 1977, on the set of the TV movie Wilma, and began dating shortly afterward. It would be a year before the couple would go on their first date but the rest is Hollywood royalty's history as they wed on June 25, 1983. And although they're pretty private on the daily life of their marriage, they are still happy to discuss minor details, which Denzel did so on Live! With Kelly and Ryan. On how they met:
"I met her then, but I didn't meet her then. I saw her then."
An entire year later, Denzel went on to explain, he was at a party where Pauletta also happened to be.
"I had talked at that party about going to see a play. I went to see the play, and at intermission the lights came up and she was sitting [there]. She said she just happened to go see the play."
A story Pauletta similarly tells to Oprah in 1996. She then adds:
"I thought he was cute but I fell in love with his spirit really. That I saw first, and then I thought, 'Hmmm not a bad package.'"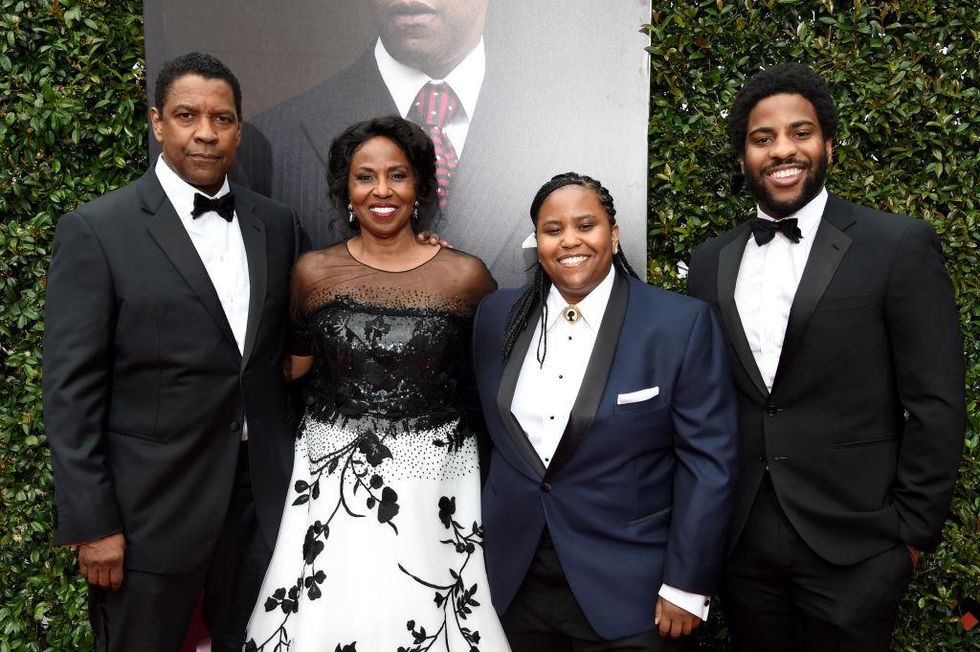 (L-R) Malcolm Washington, Katia Washington, Pauletta Washington, and Denzel Washington attend the 47th AFI Life Achievement Award honoring Denzel Washington.
Michael Kovac/Getty Images for AFI
The two now have four children: twins, Malcolm and Olivia Washington, Katia Washington, and another actor in the family that is breaking out the mold on his own, John David Washington. In fact, John David is the only one in the public eye, as the others opt for a more lowkey lifestyle. John David even famously checked a reporter who didn't give his mama her flowers ASAP when setting up the question. He began, "being the son of Denzel Washington--" and John David immediately cut the reporter off:
"--and Pauletta Washington. Who was earning more money than he was before they got married. She was on Broadway working, paid for the first date, she paid the bill, paid the cab ride, classically trained pianist, went to Juliard. You know, she's a great artist in her own right. And I learned a lot from her. My father taught me how to hunt, my mother taught me how to love."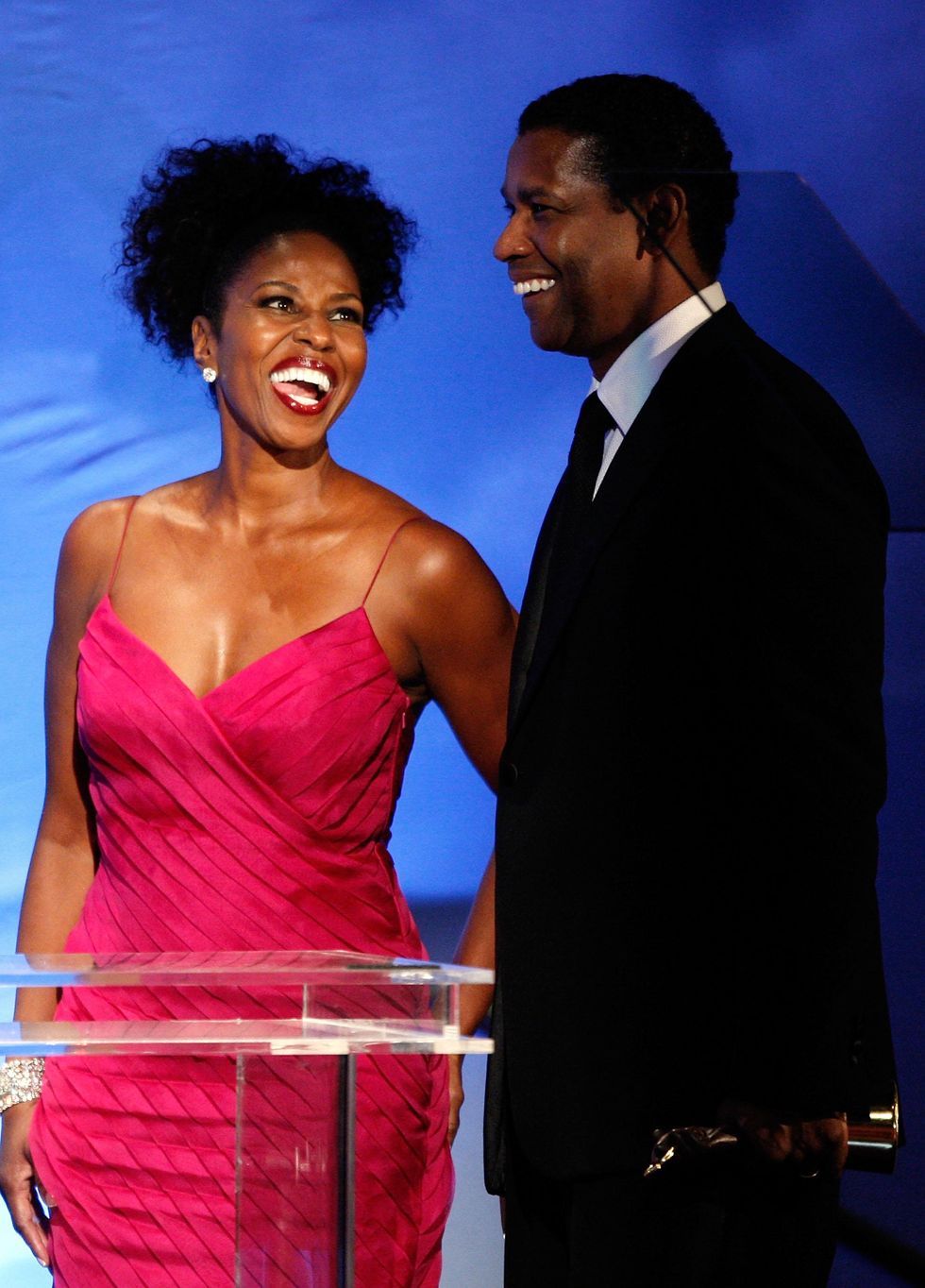 Kevin Winter/Getty Images
And the man of the family hands out the same bouquet to his queen every chance he gets, once telling PEOPLE his favorite things about his wife:
"Security, food, a beautiful home … the difference between a house and a home, it's a big difference. You can buy a house, but that doesn't make it a home — and not to say a man can't make a home a home, but my wife has made our house a home, and raised these beautiful kids, and protected them and sacrificed for them … she did the heavy lifting."
This is energy, men. This is energy.
And ladies we got some for you too.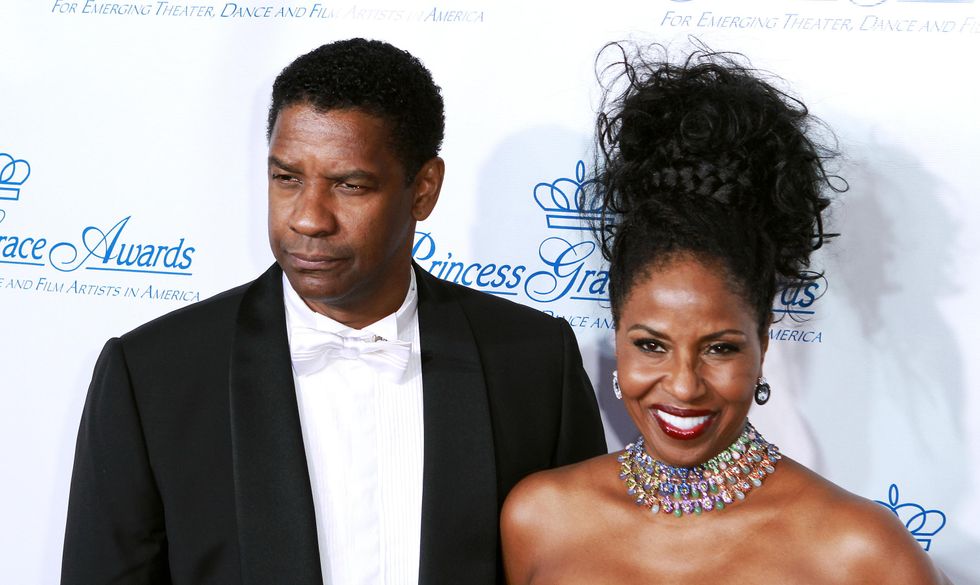 Donna Ward/Getty Images
Pauletta once shared the key to their happiness, by simply addressing the importance of standing true with a powerful man. She told The Root:
"Any woman behind an influential man has always been there. Maybe the public, and the media, is now saying we recognize you, but take it from me, I've been on the scene a long time."
Watch an old school clip of the two bragging on each other below:
Happy anniversary, you two!

Are you a member of our insiders squad? Join us in the xoTribe Members Community today!

Featured image via Donna Ward/Getty Images