---
My girls' trip to Cancun was only a few days away. And frankly, I was on a high from finally understanding that I didn't need a relationship to make me whole.
I was a newly sworn in attorney with a plush job working for a Fortune 500 company, traveling the world in my spare time. That within itself was something to be proud of. But even more than that, I was falling madly in love with myself – a lifetime goal finally coming into fruition. I had cause for celebration.
It was the first time in the history of my existence that I wasn't tying my value to a man.
I was realizing that I was the catch. And not just because of my accomplishments, because of my soul. Despite all of that, I was open to dating for fun.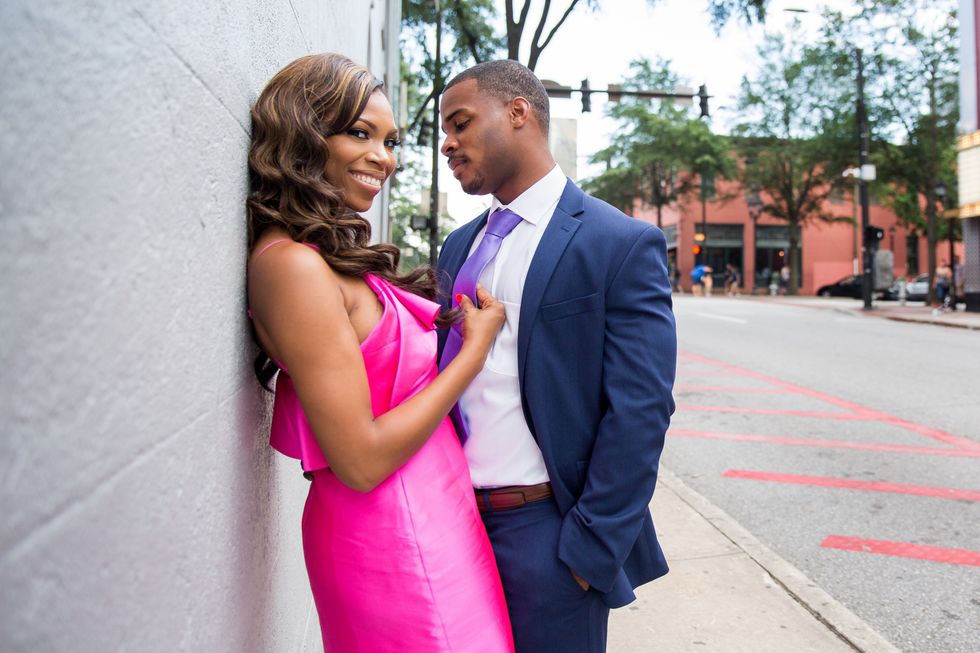 Credit: Mecca Gamble
So there I sat, across from a 31-year-old man who'd been shooting his shot for years. Somewhere in between the appetizer and entrée, he looked me square in my eyes and told me that he'd recently quit his full-time job to take a football coaching internship at a university that was eight hours away.

I suppose that could've been my cue to dismiss myself. Instead, I sat there listening to him lay out his full game plan for reaching his end goal of being a Division 1 Football Coach. He had a clear and definitive timeline, passion in his eyes, and the willingness to make the necessary sacrifices.

As he finished up his spill, I thought to myself, Any man this strategic and determined will succeed.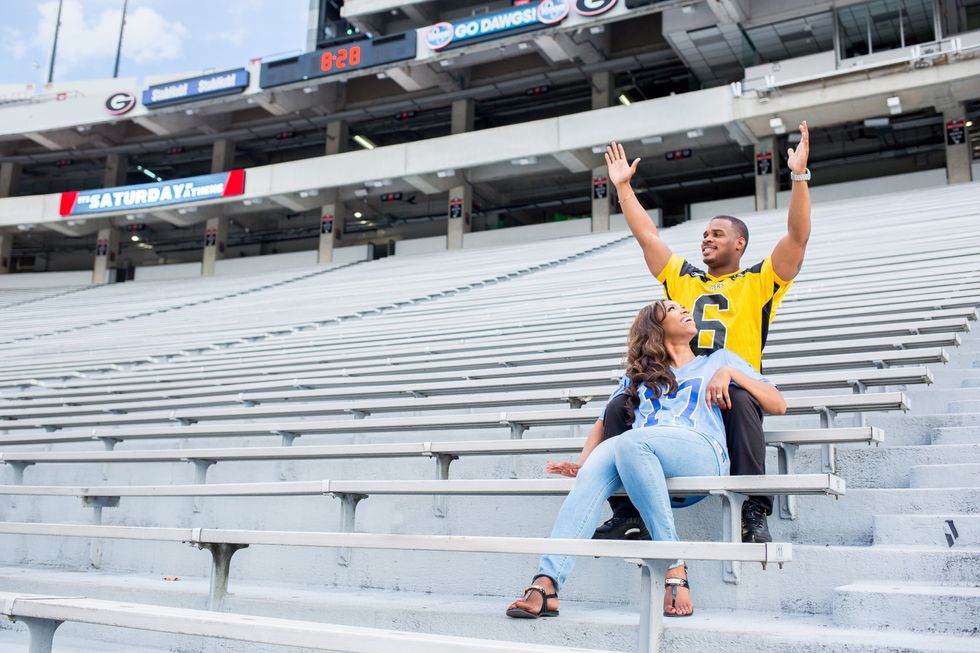 Credit: Mecca Gamble
Through late night convos about following dreams and creating legacy, I quickly fell in love with Bakari day by day. It didn't matter that he was practically living out of his car or had no steady income coming in.

I decided to give Bakari a shot because, unlike the other in-between men I'd encountered along the way, he had a game plan to match the dream. He wasn't just a talker, he was a doer, who was using his own savings to fund his ambition. He had a deadline and a fallback plan.
I looked at him and realized that he embodied the difference between a scrub and a man sacrificing on purpose.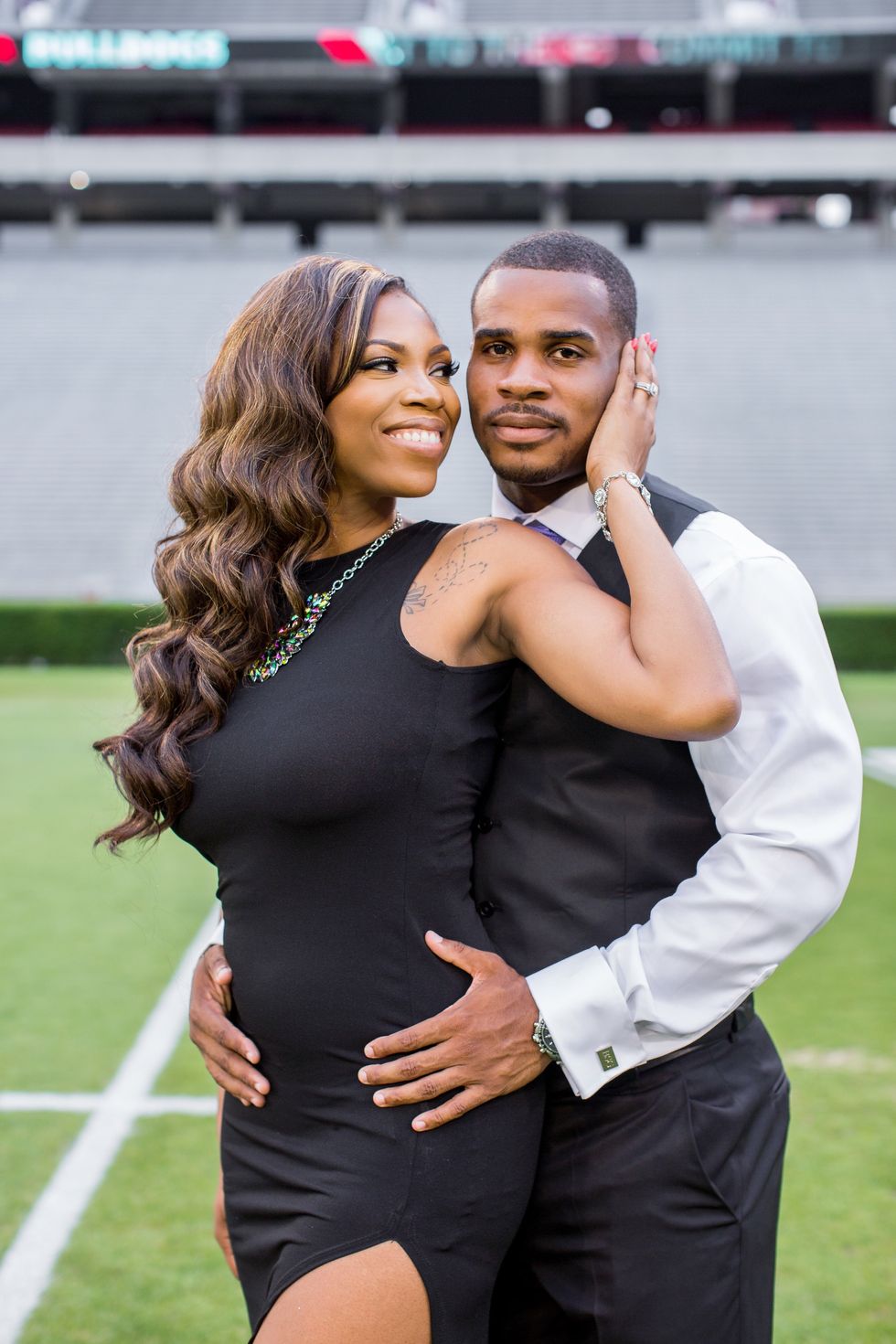 Credit: Mecca Gamble
Three months later, he was promoted to a full-time position. I felt like we'd dreamed a dream together and made it happen. He did the long nights and grunt work while I did the cheering and motivating. We prayed about our ambitions and watched as they continued to unfold in front of us with each passing day.

In just another six months, he was promoted again. And this time, he used the money from his salary to buy me a ring.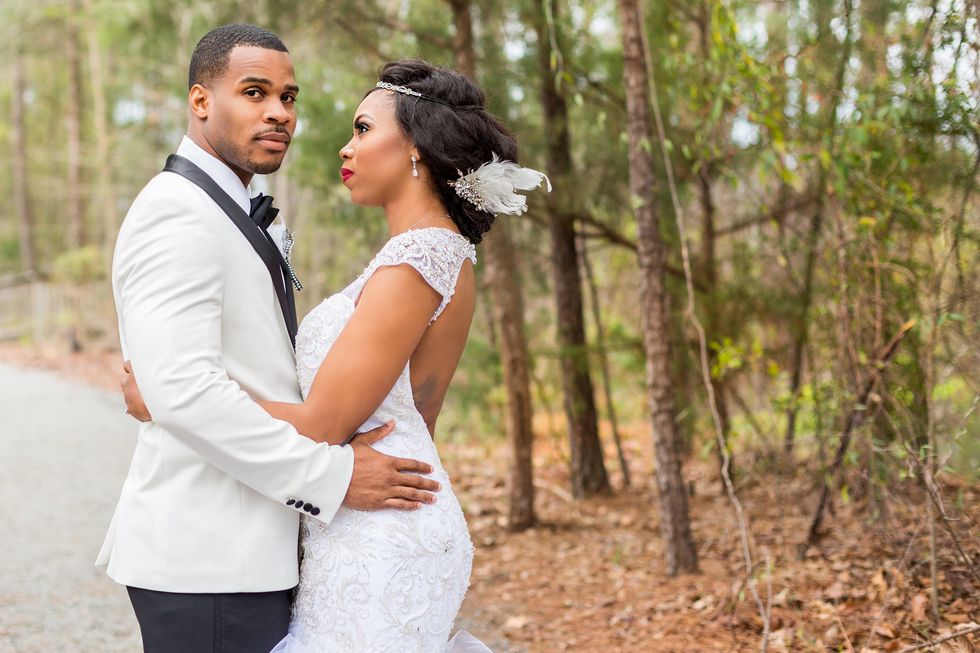 Credit: Mecca Gamble
Friends and family are proud to say, "He married an attorney," and "She married an assistant director of player development at a major university." They can't get enough of the fact that our wedding was featured on Essence.com. It brings them joy that we get to "live our best lives" together. But what really makes our love special is its commitment and persistence despite the odds.
We decided to go against the grain and create our own love story our own way.
It's been three years since my first date with Bakari. And every day, as he kisses me on the forehead before heading out to his full-time job, in a career field that gives him the earning potential to make 5xs more than me, I'm thankful that I didn't let temporary circumstances dictate long-term happiness.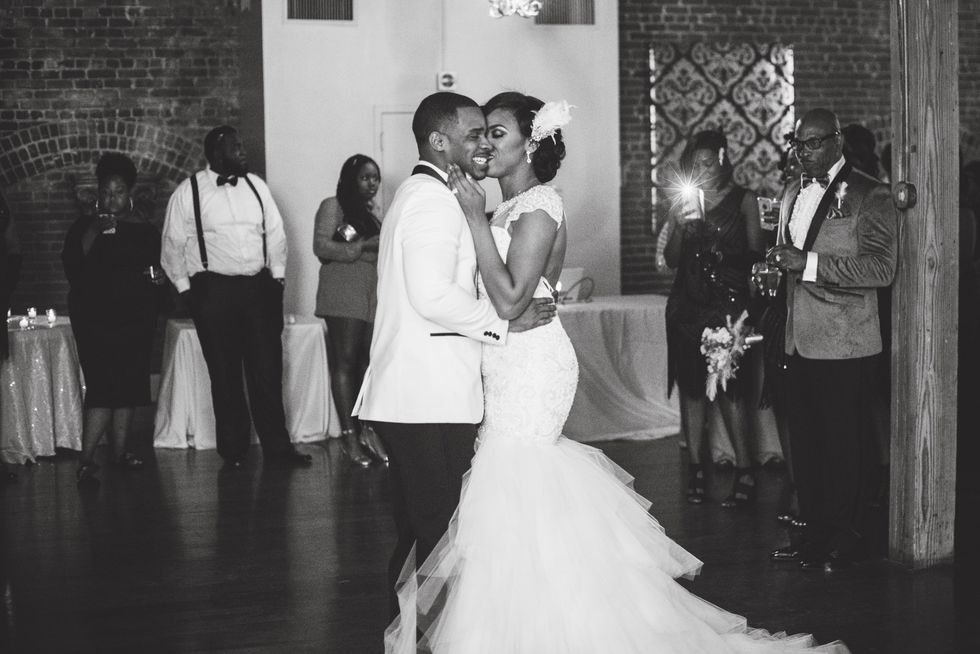 Credit: Mecca Gamble
At 30, I've made a lot of choices, but dating a man who lived long distance with no job, no house, and a kid was the best decision of my life.
xoNecole is always looking for new voices and empowering stories to add to our platform. If you have an interesting story or personal essay that you'd love to share, we'd love to hear from you. Contact us at submissons@xonecole.com
Originally published May 29, 2018