---
So, it basically goes without saying that we are living in a new day—in the absolute best way. The liberation of basic racial equality has welcomed itself into our homes and told everyone that they live with us now (word to Christopher Columbus).
Additionally, with companies in such a rush to suddenly scream "Black Lives Matter", without monetary compensation or legislative outreach, lately we find ourselves side-eyeing major brands, being more intentional with how we spend our very valuable black dollar, and asking: yeah, that's cute, but what does your board look like?
In 2018, Black women gained just 13 seats of the 1,222 seats at the Fortune 100 table (32 were gained at Fortune 500 companies). And although this is a historical high, we undoubtedly have an extremely long way to go. Despite it all, sitting on the Board of Directors is a major accomplishment, so we're here to highlight a few women making their mark by doing just that.
Here are 10 pioneering women who are packing up their melanin, and pulling up to the C-Suite:
1

.

Susan Rice | Netflix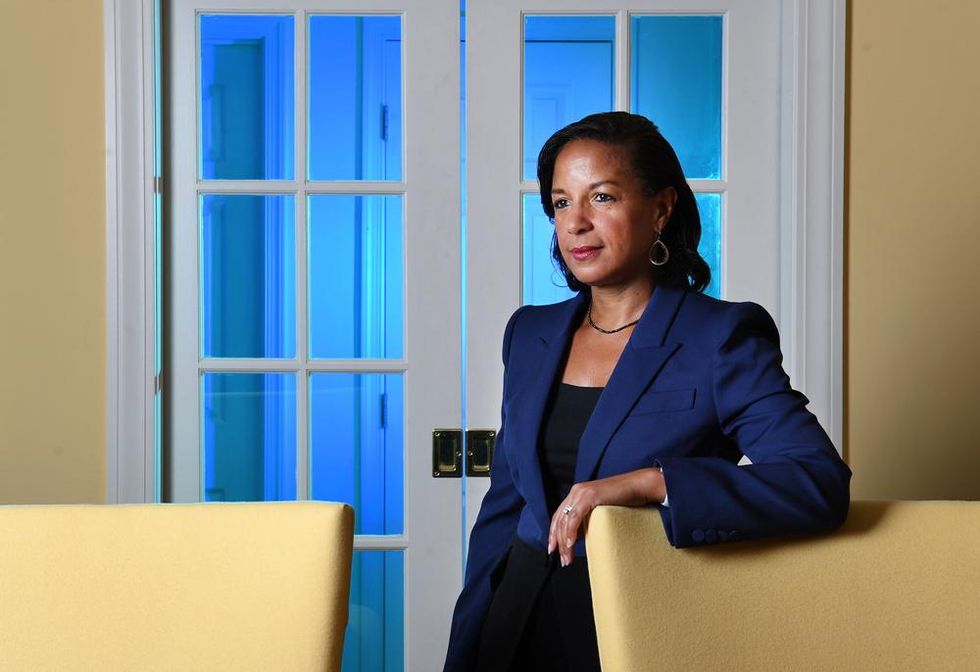 vasilis asvestas / Shutterstock.com
Ambassador Susan Rice's resume comes stacked with foreign and political accolades that stretches from the east coast to the west coast. She served on President Barack Obama's Cabinet as the U.S. Ambassador to the United Nations, and as a national security advisor prior to being appointed as a Board Member with Netflix. Rice is even up for consideration as a VP candidate for Joe Biden's upcoming election.
Cousin to former US Secretary of State, Condeleezza Rice, Susan has received more than 50 major awards for her work in expanding opportunity and advancing multi-racial democracy.
In other words, sis does not play.
Expect to hear more about her impressive background as she comes to the forefront. You can also learn more about her on her social media accounts, where she often shows off her work and beautiful family.
2

.

Ursula Burns | Uber
Ursula Burns is the first black woman CEO of a Fortune 500 company (Xerox), where she sat from 2010 to 2016. I'll say that again since it's 2020 and whatnot: Ursula Burns is the first black woman CEO of a Fortune 500 company. The first black woman CEO.

With Xerox, she managed to transform its business model and generate $18 billion in revenue. Again, I said billion.
Recently, Burns made headlines when she went on CNBC's Closing Bell and stated, "I'm part of the 1%, and I still worry when I'm approached by a police person." And to back it up, she has publicly called on other companies to diversify their portfolios, something that she is willingly taking head-on.
"Before you even look at the companies, look at the boards. Most of the boards still have zero or one African-American on board, and I think pressure in that area, can help to speed up progress and transitions for companies."
Whew, Ursula Burns ladies and gentlemen.
3

.

Edith Cooper | Etsy, Slack
Edith Cooper served as a Capital Management Head for Goldman Sach's for over 20 years before retiring and joining Esty and Slack's Board of Directors. She was named in Black Enterprise's 2017 "300 Most Powerful Executives in Corporate America" list, and was recognized by Crain's New York Business as one of the "Most Powerful Women", among many other awards and honors that would take days for me to list. So, it goes without saying that Ms. Edith is a chief in her own right.
According to her Linkedin profile, Cooper now acts as a co-founder of Medley, which is described as an organization that "harnesses the power of small groups to help people grow."
She credits her family life for making her more focused in life and at work, enhancing her ability to identify ideas and opportunities with impact. And what's even more inspiring about her representation, is she's not afraid to show up to her headshots with a killer twist out.
Queen.
4

.

Linda Johnson Rice | Grubhub
Queen Linda is the former CEO of EBONY and Jet—a position she resigned from last year. Since joining Grubhub in 2016, she has also served on the board of directors of Tesla, Inc. and Kimberly-Clark Corporation, so if there's one thing she knows about, it's a boardroom.
Rice now resides in Chicago, where she also is a Trustee at the Art Institute of Chicago, President of the Chicago Public Library board of directors, a founding member of the Council of the National Museum of African American History and Culture, and a founding member of the Adweek Diversity & Inclusion Council, Northwestern Memorial Corporation and much more.
#inspiring
5

.

Serena Williams | Poshmark, Survey Monkey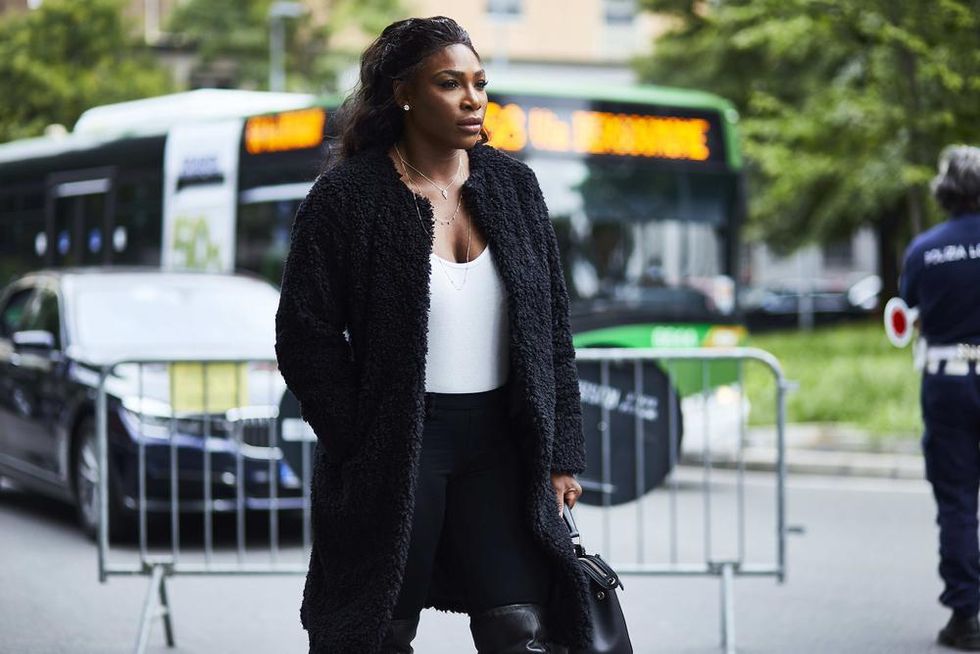 Jan Zahradka / Shutterstock.com
There's not much more that needs to be said about the greatest athlete of all time, but here's Serena Williams.
As if dominating an entire sport, while simultaneously being a loving wife and mother isn't enough, Serena also manages to sit on not one, but two boards: Survey Monkey (a market research software platform which she joined in 2017) and Poshmark (a consignment apparel reselling company which she joined in 2019).
And I could literally go on and on for hours about how amazing both her and her sister, Venus, are (Venus also sits on the board of Zeel)—but I mean, you guys know.
Additionally, in 2014, Williams launched, Serena Ventures, a venture capitalist company focusing on start-ups, to continue to build and provide opportunities to businesses—with some companies in her profile including The Wing, Daily Harvest, and Olly.
Expect to see even more monumental and superstar-caliber moves across the board from this giant.
6

.

Rosalind G. Brewer | Amazon
Rosalind Brewer is the current COO of Starbucks, and former President and CEO of Sam's Club. She is the first black person to both of those positions at each of those companies. Brewer also chairs the board of trustees at Spelman College, a prominent HBCU.
Most impressively, Brewer has been listed as the "57th Most Powerful Woman In The World" by Forbes, a title she has been given numerous times by the publication.
A bar that she has set at an airplane altitude.
7

.

Peggy Alford | Facebook
Like so many before her, Peggy is the first black woman to join her board and the second black person in Facebook's history behind Kenneth Chenault, the CEO of AMEX.
The self-proclaimed "unapologetically reserved" titan had gotten her start at eBay, after they acquired Rent.com and asked her to be CFO. Alford is currently an SVP of Global Sales at Paypal, with no plans of slowing down any time soon.
Outside of her resume, you can find her happily being a mom to her three boys, who she adores most and she credits to keeping her balanced.
8

.

Robin Washington | Salesforce.com, Honeywell, Alphabet Inc.
Robin Washington is a superhuman within her own right. As the former Executive Vice President and Chief Financial Officer of Gilead Sciences Inc., Washington has managed to become the only black woman on Salesforce's board, and one of the only two African-Americans—the other being Colin Powell.
And since her professional retirement in 2018, Washington has pivoted her career to include being a professional board member by also joining Honeywell and Alphabet Inc. (parent company of Google).
She has been named Financial Woman of the Year by peer organizations in Silicon Valley, continued to be a commodity in business and finance operations, and continuously provides strategic oversight in investor relations.
In other words, she is corporate royalty.
9

.

Ngozi Okonjo-Iweala | Twitter, Gavi, African Risk Capacity
And speaking of royalty, in walks the phenom Ngozi Okonjo-Iweala. She's a Nigerian-born economist, specializing in international development. She joined Twitter's board upon Debra Lee's departure—directly appointed—and as the former Managing Director at World Bank, Okonjo-Iweala has somehow managed to fly under the radar of being a black woman you need to know.
But to put it blatantly, get to know her work. She is a major contributor to societal evolution and the merging of Black America to Nigeria, as well as other African countries. Per Forbes, she is the first woman to be the finance minister and the foreign minister of the West African country with a GDP of $502 billion.
In other words, a board is the least of her accomplishments.
Diaspora gap shrinkage, we see you!
10

.

 Debra Lee | Marriott, AT&T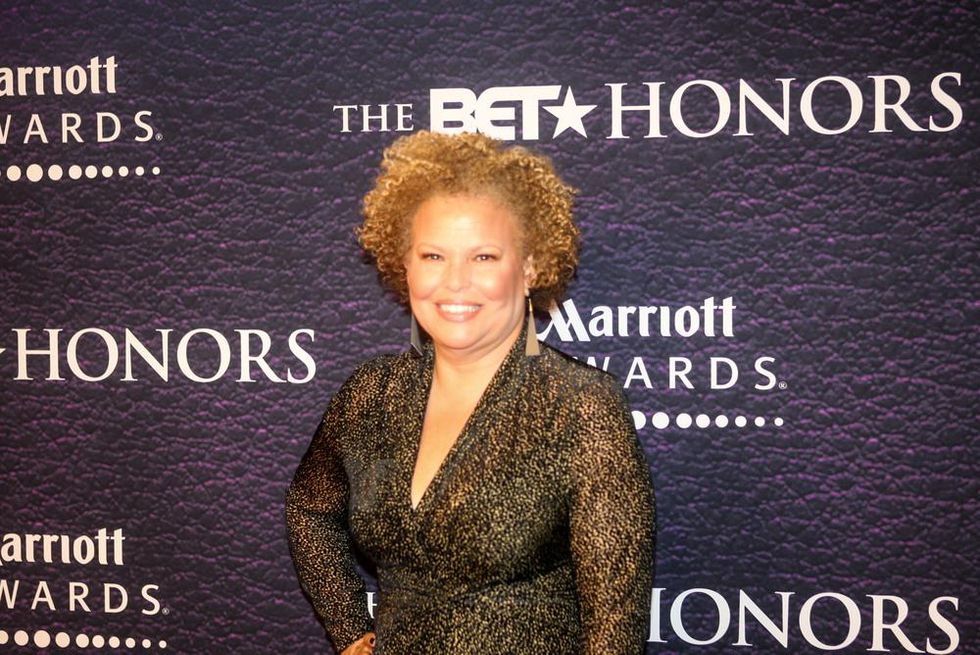 Jamie Lamor Thompson / Shutterstock.com
Debra Lee, Debra Lee.
This BET Networks constructor, who single-handedly took on the job of cleaning up and welcoming so many African-American programs into the forefront, is responsible for the careers and history-making moments of some of our favorite artists. She retired in 2018, after 13 years at the head of the table but sis is very much so still making her mark.
She has since joined both Marriott and AT&T's Board after retiring from Twitter's in 2019.
"When you have diverse people on your board, people are going to hold you accountable. Once you have one person in the room or a couple of people, you can hold the company's feet to the fire. I'm not going to sit in a boardroom, where I'm the only black woman, and not ask why there isn't another black woman, or why there aren't other people of color."
And to prove how much she backs up what she says, when she resigned from Twitter's board, she demanded her replacement be a black woman, which turned out to be Nigerian businesswoman, Ngozi Okonjo-Iweala (also listed in this article).
Lee has recently hinted in possibly launching a tech fund for women of color, so stay tuned for what (and who) she is bringing to her table.
Want more stories like this? Sign up for our newsletter here to receive our latest articles and news straight to your inbox.
Featured image by Shutterstock