I don't care if you've been with someone for several weeks or many years, if there's one thing that should be made a top priority for the entire duration of the relationship, it's both individuals, being extremely intentional, about keeping the romance alive. One way to do that is to cook together.
---
So, what if you hate to cook? So much, in fact, that there isn't one single thing that you find to be even remotely attractive or appealing (let alone romantic or sexy) about doing it? That's where today's article comes in. Whether you want to save money, stay in for a weekend and/or come up with a quality time date that is both healthy as well as seductive, I've got 10 tips that can make spending a little time in the kitchen hotter (and easier) than it's been in a really long time.
1. Go Grocery Shopping Together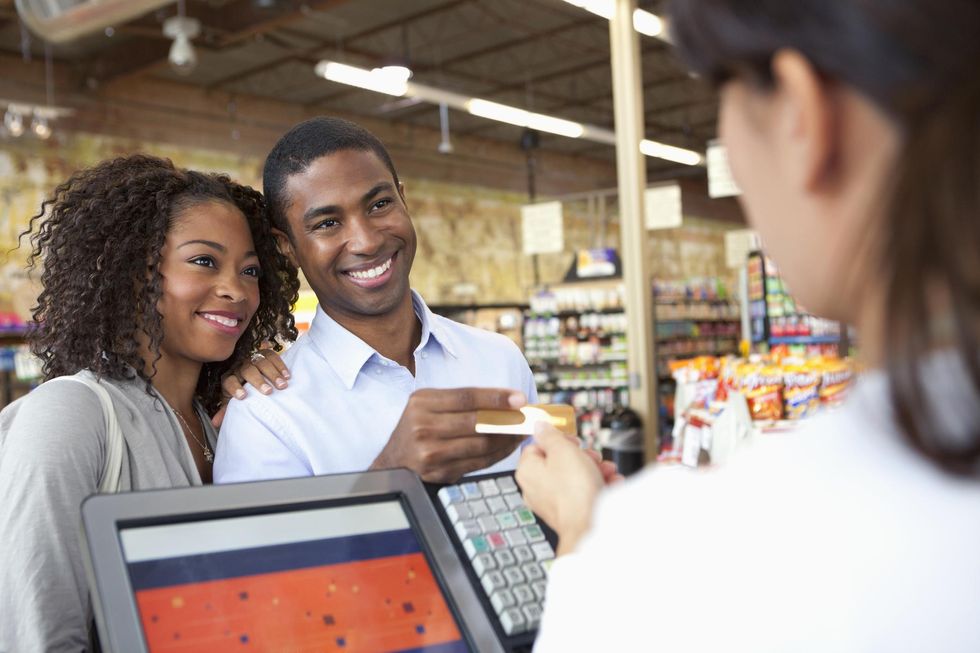 I know I might be the rare one here to be saying this but I'm actually someone who enjoys grocery shopping. A part of the reason why is because I actually like to cook. Plus, for some reason, I'm able to get some deep thinking accomplished as I'm strolling from aisle to aisle. Yet even if you're someone who kinda loathes the idea of going to your local grocery store, something that can make it more bearable is to take your partner along with you sometimes.
There are a few benefits that come with doing this. One, you both can get what you want (rather than relying on each other to get what each of you truly desires). Two, it's an effective way for both of you to stick to a budget (which means, one less financial conversation that will need to be had). Three, look at it as a quality time date and a way for you to plan a sexy meal together. I'm telling you, shopping with your boo can be more fun than you might think. Try it before totally shooting the idea down.
2. Cultivate Some Ambiance
Once you get home and all of the groceries are put away, make sure that you create the right kind of atmosphere to make a dinner for two. Turn off your phones and the television. Light some scented soy candles (soy candles burn cleaner and last longer). Play some R&B music or load up your favorite playlist (just make sure that it's sexy and/or romantic). If your blinds or curtains are open, close 'em (I'll explain why in a bit). Pull out a bottle of your favorite wine. Light one up too, if that's your thing (check out "7 Proven Ways Weed Makes Sex So Much Better").
Sometimes, what makes people hate the thought of cooking is it seems more like a chore than a fun activity. By cultivating a chill environment, it can take some of the stress out on the front end which can make it so much more of a pleasurable experience on the back end.
3. Go All Out on the Décor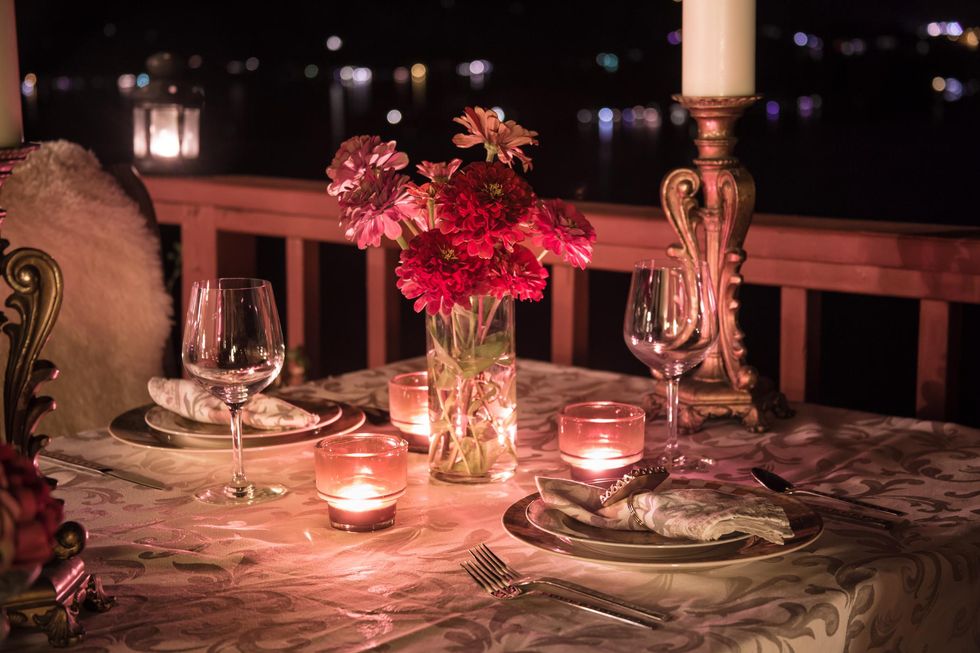 Question. When's the last time you pulled out your really good dishes? Your fine china or the plates that you totally fell in love with; you know, the ones that you can count on one hand that you've eaten off of. Cooking and dining with your man is as special of an occasion as any, so make sure to pull those out. While you're at it, don't forget about some champagne flutes, a pretty centerpiece for your dinner table (Taste of Home has some cute DIY ideas that you can check out here), some rose petals for the floor around your table and a linen or lace tablecloth.
When you're not eating food on paper plates while sitting on the couch and instead, you're taking things up a few notches even in your dinnertime approach, that can get you all excited about preparing a meal together too.
4. Wear Very Little
Now let's talk about the two of you. While sometimes, dressing to the nines is what the occasion calls for, this time, how about wearing as little as possible instead? I've shared before that several men have told me that while lingerie is definitely appreciated when sex is about to transpire, what they really like is when a woman is in a teddy, baby doll, corset, body stocking or matching bra and panty set — just because.
He can pick out what he'd like to see you in as you do the same for him. Watching each other cook and then eat in your favorite alluring wear can be a visual aphrodisiac all on its own (it also explains why I recommended closing your window treatments).
5. Cook Together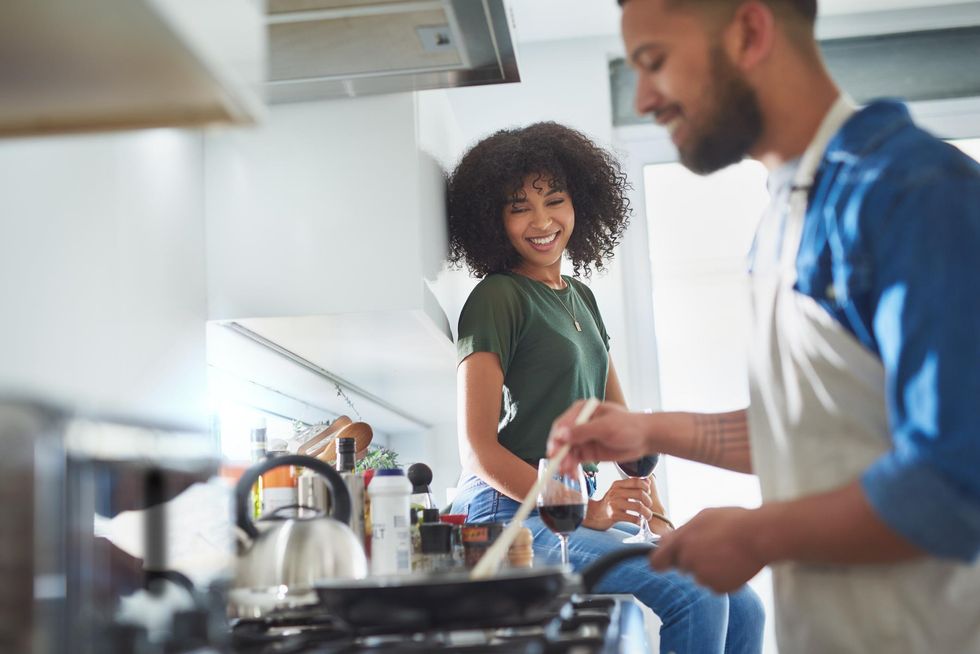 Cooking together can be very romantic; erotic even (as you'll see by the time you finish reading all of this). Plus, there are plenty of articles to support the fact that it's a great way to spend quality time with your partner; it helps to create positive and lasting memories; it helps the both of you to get back to enjoying the simpler things in life; it helps the two of you to sharpen your cooking skills and, it can actually de-stress you both because it gives the two of you the opportunity to discuss things — things that you may not have time for any other way.
7. Make Fruit the Appetizer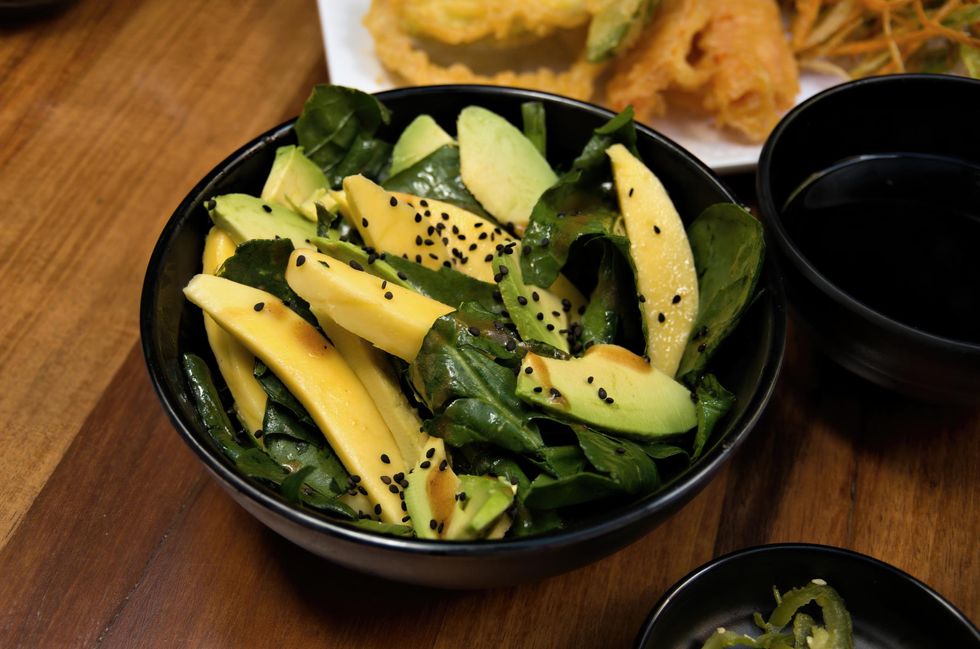 If you and your partner want to truly impress yourselves, your sexy menu needs to consist of an appetizer and a dessert. And since, if all goes well, the dessert may be something that you don't have to cook at all (if you know what I mean), go with a fruit appetizer. It's sweet. It's refreshing. And it's typically light, so that you're not too weighed down for, umm, dessert later.
Maybe some Strawberry Cheesecake Bites. A Mexican Fruit Salad. A bowl of Frosted Grapes. Some Fruit Salsa with Cinnamon Chips. Or some Lemon Whip Fruit Dip.
8. Experiment with Condiments
After you've enjoyed your appetizer and the meal that you planned, it's now time to pull out some condiments because guess what? Technically, the cooking is now over and again, once you review the recipes that I shared with you, you'll see that it really wasn't as much work as you probably anticipated (especially since you're only doing half of the work because you've got your partner in the kitchen with you).
And just what are the condiments gonna be for? I'll let your imagination run wild with this one. What I will say is if you check out "12 'Sex Condiments' That Can Make Coitus Even More...Delicious", you might be surprised how many condiments are sexy AF. Straight up.
9. Come Up with Some "Special Rewards"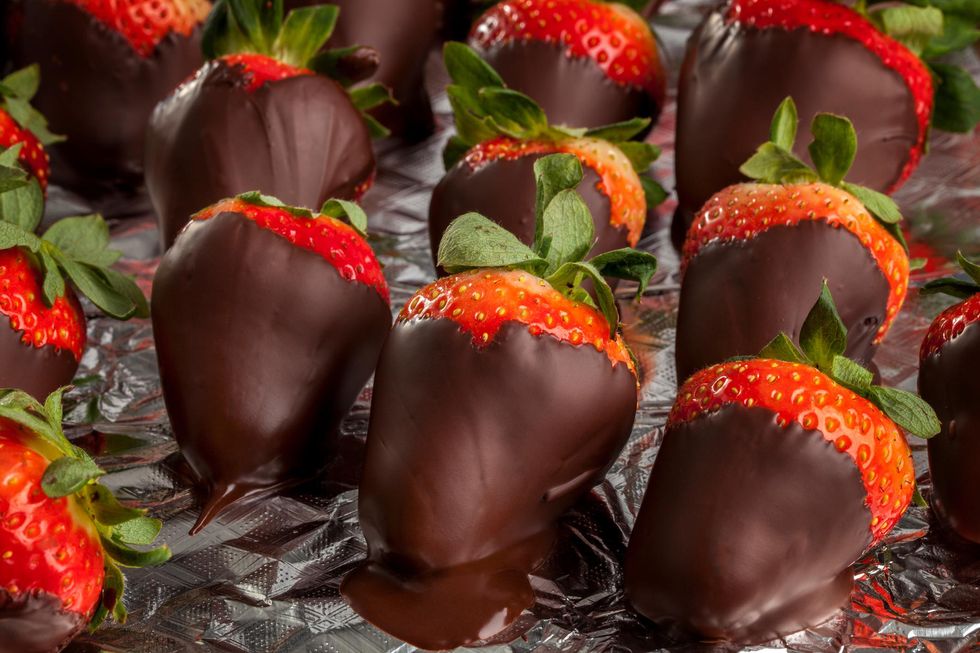 Although I do enjoy cooking, depending on what I'm making, sometimes prepping the ingredients can get on my nerves. Don't even get me on clean-up.
So, if it's not so much that you hate cooking altogether, it's just that there are certain parts of it that you and/or yours can do without, come up with some sort of rewards incentive that will keep the both of you engaged. It could be deep kiss in between bites of chocolate-covered strawberries for every task that's completed or something checked off of y'all's sex list (check out "This Is How To Create The Best Kind Of 'Sex Bucket List'") if one of you agrees to do something that you loathe (like maybe peeling veggies or putting dishes away).
When there's an incentive to do something, that always makes it easier to do and more worthwhile.
10. BE THE DESSERT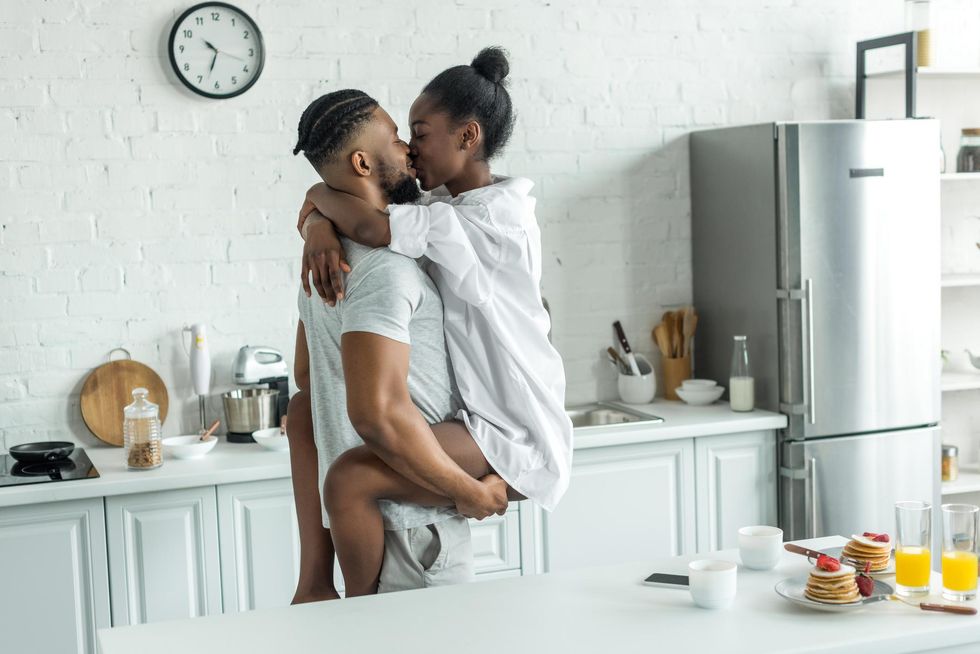 By definition, dessert is defined as being something sweet that is served up after the final course of the meal. You know, men find it sexy when a woman can cook. Women find it sexy when a man can cook too. Since you and your boo watched each other do it, there's already been some mental foreplay that's gone down. Now it's just time to take all of that sexual stimuli into the bedroom (or stay in the kitchen, if you please).
If you want some tips on how to make that extra special too, check out "15 Simple-Yet-Kinda-Buck Items To Take Sex To Another Level", "15 Sex Hacks To Take Your Bedroom Action To The Next Level", "12 Absolutely Bomb Sex Techniques To Try Tonight", "So, This Is How To Make Shower Sex So Much Better", "What In The World Is 'Prostate Milking'? And Chile, How Do You Do It?" and "How To Have Mind-Blowing Multiple Orgasms. Tonight, Chile."
All of them can help you and yours end the night off with things being extra sweet. So sweet that you'll want to repeat all of this sooner than later. Promise.
Join our xoTribe, an exclusive community dedicated to YOU and your stories and all things xoNecole. Be a part of a growing community of women from all over the world who come together to uplift, inspire, and inform each other on all things related to the glow up.
Featured image by Getty Images