---
As if they couldn't possibly get any cuter, Russell Wilson and Ciara are back in the headlines for making our hearts jump in the best way possible. The two have been pretty busy with a new baby, careers, and charity work, but for the past five years, that hasn't stopped them from coming together to talk about their love.
Papa Russ joined Cici on the latest episode of Level Up Radio With Ciara, to give us a glimpse of their marriage in a way that we haven't seen before, by each of them giving five songs that remind each other of journey in love. Baby Future and Sienna even joined the festivities to add their fave songs as a cherry on top.
But it was when Russell says that it was none other than the legendary Stevie Wonder who gave him some of the best advice on their union, where I grabbed my tissues and got all my life, y'all.
First, the video opens with Ciara introducing Russ, and saying "he's the only one that can make me nervous."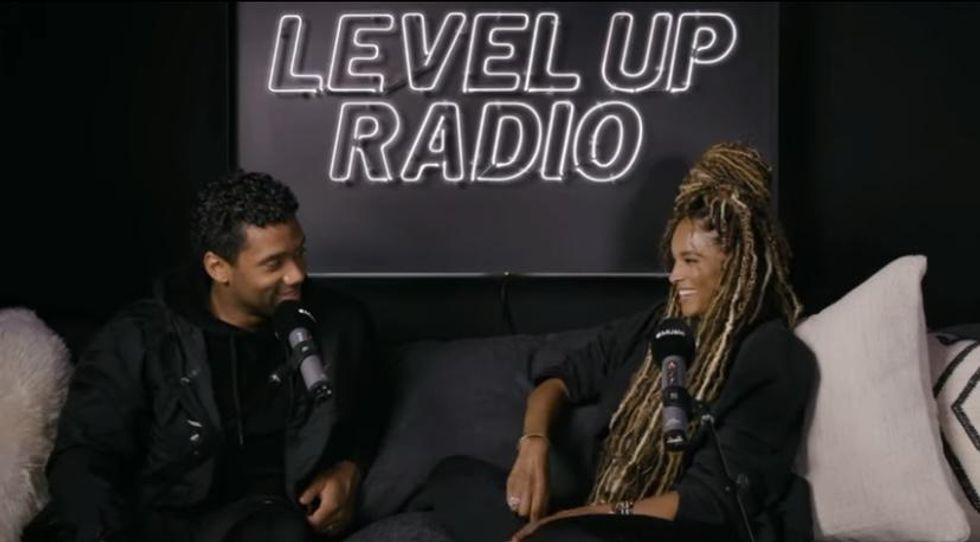 Level Up Radio With Ciara/YouTube
Ciara said:
"Even though life with my love is amazing and beautiful, it can also be challenging sometimes. We both have our day job, we have our growing family, we have our businesses and businesses that we do together and plus our important non-profit and charity work that we do through our Why Not Youth Foundation--let me just say that we are definitely busy. But that being said, it's very important to us both that family comes first."
She continued:
"And I have to say he has this effect on me that whenever he comes into a room and I have to do something like this and interview my love, he makes me nervous (laughs). By far, he is the only one that can do this to me. It's a good time and I hope you guys enjoy it. Level Up Radio, baby."
Russ joins her and they began listing out their songs of choice, the first being, "September" by Earth, Wind, and Fire.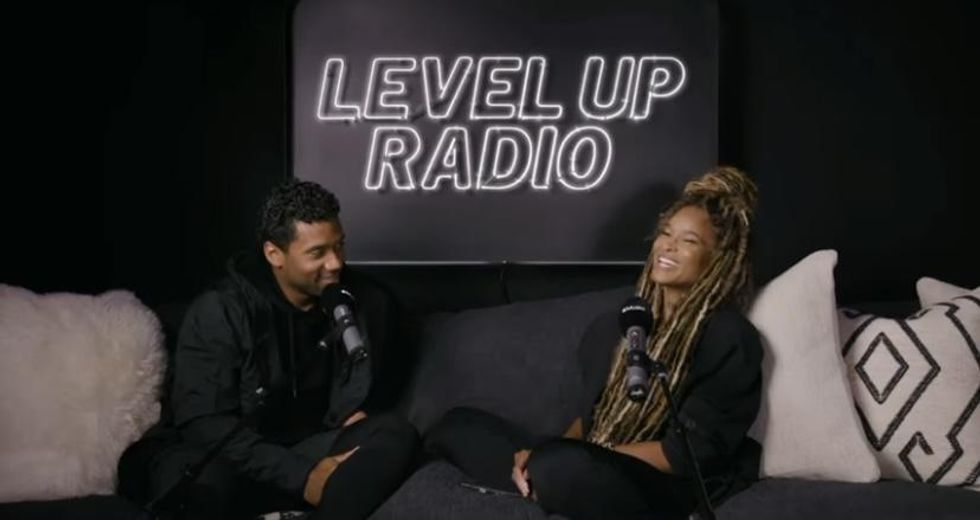 Level Up Radio With Ciara/YouTube
The two go back and forth listing songs, opening with The Elements. They then tell the story of how the band performed at their wedding and played the classic hit. Ciara explained:
"I think about our wedding, and I think about we were riding in the car in Seattle and we were talking about Earth, Wind, and Fire potentially performing at our wedding, which they ended up doing, and we were singing and jamming out to their whole album. And I also remember at the wedding, dancing and singing to this song while they were singing it."
The duo continue with listing out other songs such as "Always and Forever" by Heatwave, "No Ordinary Love" by Sade, and even some of Ciara's own classics, "Level Up" and "Ride". But it was when Ciara shared "Ribbon in the Sky" by Stevie Wonder that Russell told a story behind hanging with the legend at the White House that stood out most.
"That's a good one, I love Stevie. Ironic story: we were at the White House and Stevie--I'll never forget this--[Stevie} has my arm and he goes, 'Hey Russ, love her the way that God would love her.' I'll never forget that. So that was one of the coolest moments of my lifetime."
Lord, I come to you every time I write about these two...I just...
Sidebar, it's also the way that they look at each other the entire time. Lord, just...please help me...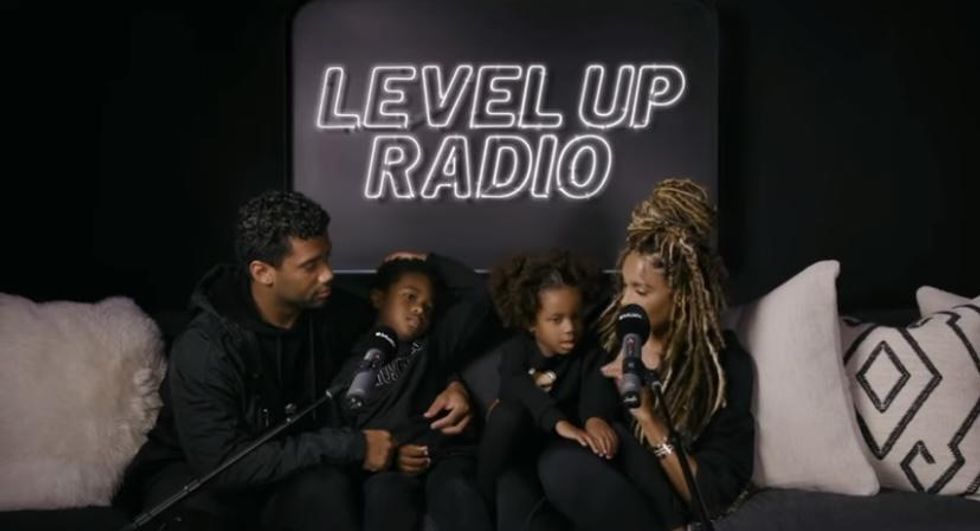 Level Up Radio With Ciara/YouTube
Any who, the video ends with the two eldest kiddos joining the couple to list their favorite songs, which Sienna goes with Lady Gaga's "Bad Romance" and Future choosing Chris Brown's "Go Crazy". Great picks, you two!
Watch the full video below:
You may watch/listen to previous and future Level Up Radio episodes on Apple Music.
--
Are you a member of our insiders squad? Join us in the xoTribe Members Community today!

Featured image by Level Up Radio With Ciara/YouTube