I'm not sure how many times we can brag on Ciara and Russell Wilson, but here's one more for you. The two traveled to Venice, Italy to celebrate their five-year anniversary and we can't help but to swoon over the pics.
---
It all started last week when a video of the two broke the internet while posing for photos in a hotel suite. Captioned:
"He said pack your bags, we're going to Italy."
The lovebirds rocked shades and matching Versace for the gawds and showed off their usual enviable love.
Russ followed Ciara with:
"5 years of Love as husband & wife, mom & dad, best friends, business partners and more. You leave me speechless. There are no words that could ever describe my love for you. Only Heaven knows. 5 years & Forever to go! Andiamo!"
The rest is in "OK, it's time for a baecation" history as they visited landmarks, ate in the best restaurants, and more.
And as they should, because Venice has become a popular celeb/tourism hotspot.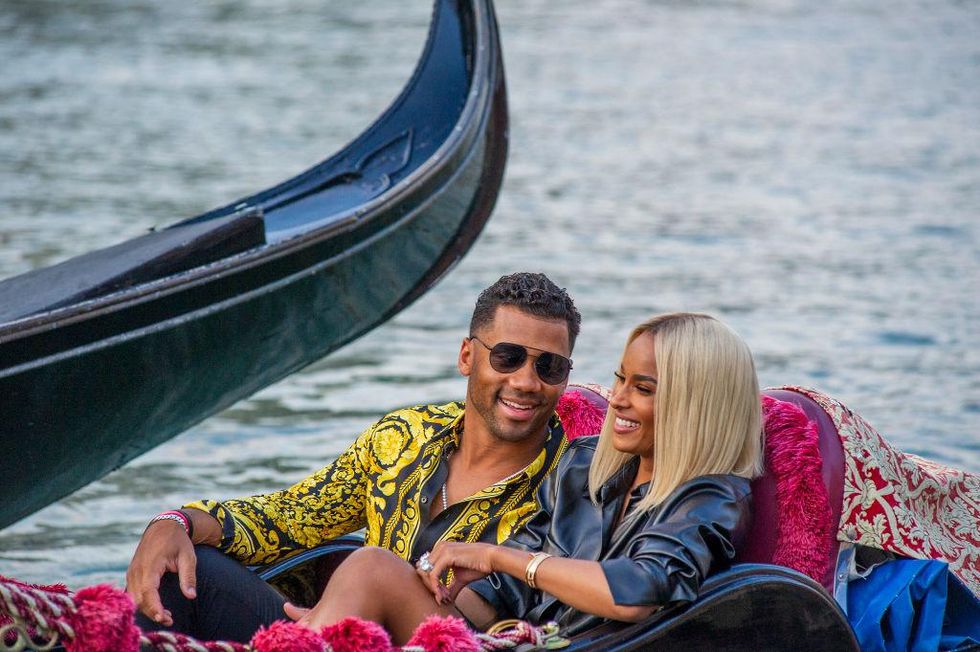 Luca Zanon/Awakening/GC Images
Actually, Italy has always been a popular celebrity romance destination, with couples such as Katy Perry and Orlando Bloom and John Legend and Chrissy Teigen recently trading in the fast life and heading to the land of pasta, architecture, and love with bae. And in 2018, Serena Williams famously told her husband she wanted pasta for dinner and he swooped her off to Venice for a few days as well. But now, with outside opening back up, Venice is becoming a hotspot for them hot spots, m'kay?!
So, if you and the boo are looking to Venice for your next baecation, here's what you should check out while there:
The Food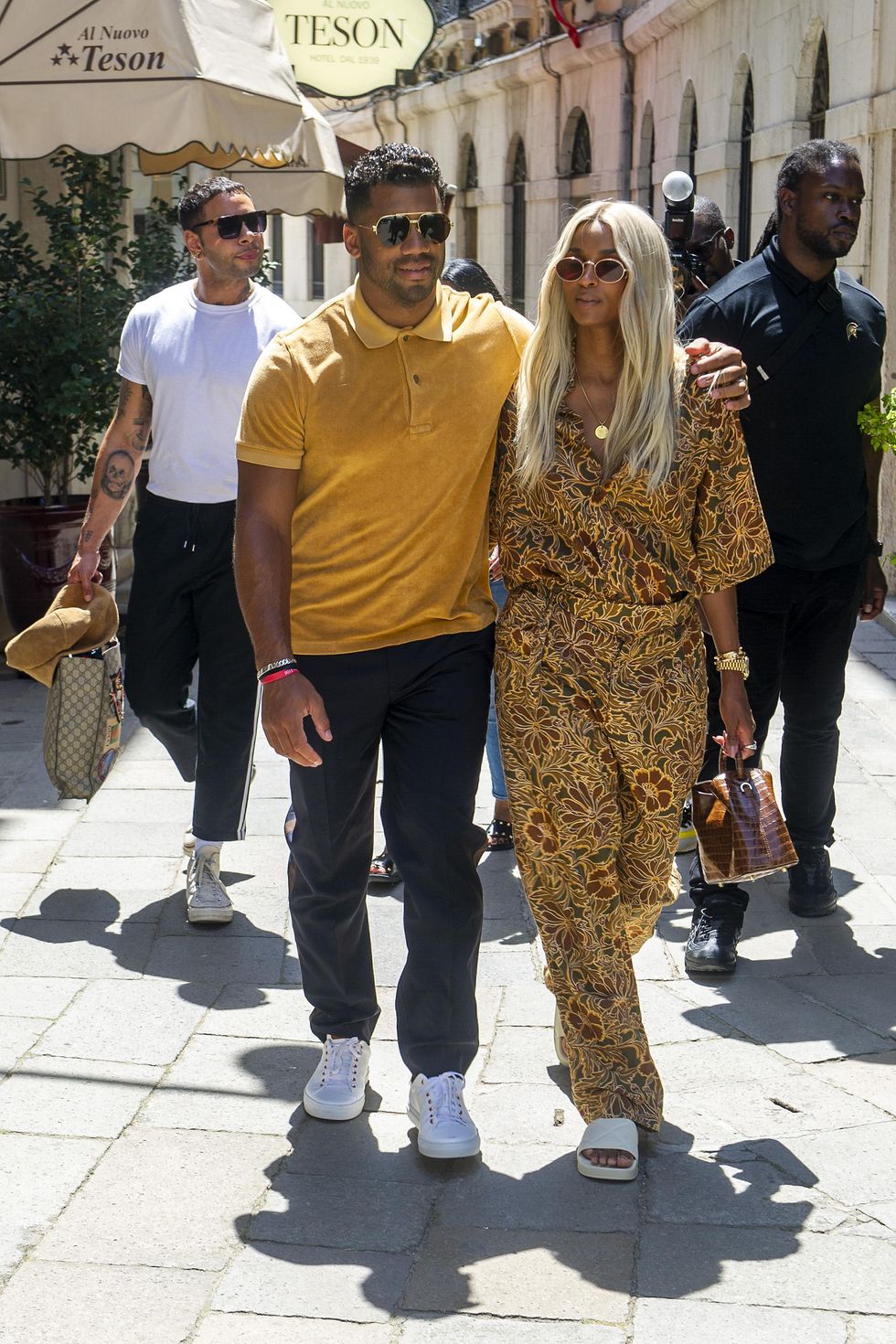 Luca Zanon/Awakening/GC Images
Italy is known for its endless food contribution to the world. But actually being in Italy, gives Olive Garden a run for its money. With freshly made pastas, and ingredients that will even make granny mad, visiting the various amounts of restaurants, or taking the time to take a cooking class is what baecation dreams are made of. And although pasta and pizza are staples, the reality, however, is that Italy is home to variety of cuisines and people often make the mistake of flocking to touristy eateries serving food that reflects their expectations (such as pasta and pizza) and not what the locals or veneziani really eat.
But Venice's unique lagoon location and proximity to the island gardens of Sant'Erasmo, means that their genuine cuisine consists of some truly flavorful and refined dishes relying heavily on fish and vegetables.
Spend a night out on the town and try local dishes such as the sarde in saor, risotto al nero di seppia, fritole, or the various, various amounts of wine. Bon appetit!
The Canals + Gondola Rides
The gondola is a traditional Venetian rowing boat, similar to a canoe, that's flat-bottomed and narrow in order to fit along with other gondolas into small canals in Venice. The gondola is operated by a gondolier with a rowing oar. In the past, it was used as a major mode of transportation in Venice. These days, however, the gondola ride is primarily a tourist attraction.There is no better way to see many amazing parts of Venice without this gondola ride. Venice historically has been connected by canals, so the only way to see many historical sights or just beautiful architecture is from the water.
Also, riding the gondola gives you a different angle from the water and you get a much better view of many structures. Plan to be serenaded by the gondoliers and see the best of what Venice has to offer.
(Rides are generally 40 minutes and during the day, costs 80 euros. If you want a longer ride, every 20 minutes will cost you $40 extra. After 7 p.m., the gondola rides are slightly more expensive, costing 100 euros for a 40-minute ride).
The Architecture Tours
If you don't appreciate architecture, then Venice may not be the place for you. Venice's architecture is unlike that of anywhere else in the world—owing, of course, to its natural context. Everything is built on stilts in the middle of a lagoon and it's so amazingly popular, that the Venice Biennale of Architecture exhibition, also known as Mostra di Architettura di Venezia (in Italian), is held every other year. Grab bae and explore the history of Venice through its buildings, squares and canals to see the works by Carlo Scarpa and Mario Botta (who shaped much of Venice).
Also, add the Rialto Neighborhood, St. Mark's Square, Campo San Giovanni e Paolo, and Campo Santa Maria Formosa to your to-do list as well.
Enjoy, guys!
Are you a member of our insiders squad? Join us in the xoTribe Members Community today!

Featured image by Luca Zanon/Awakening/GC Images