---
I remember what it was like wanting new sex toys but looking at the price tag and then looking to God and asking, "b*tch where?", as in where is that money about to come from? So I try not to gawk at people awkwardly with my crazy eyes when they exclaim how $60 is too much for a sex toy, especially as I learned that people very seldom prioritize their sexual health.
Sometimes pretty price tags ensure safe sex, guaranteeing toys free of toxic material, are highly porous, and so on.
What's more is that when people do get into toys, they limit themselves and their sex to those $5 handcuffs, and a $.50 cent outdated bullet and call it kinky. I'm not saying I'm not still basic but I've learned a thing or two about what one ought to keep in their sacred sex trunk. And while I'm not about to go off off, I am about to give you a few items to buy over time and round out your toy box, making it slightly more kinky than before. Well, depending on who you are.
By the end of this, you'll be throwing items in your shopping cart and with a little imagination, they'll be calling out Ms. Jackson. Here are 8 items under $50 that are the creme de la creme of adult sex toys.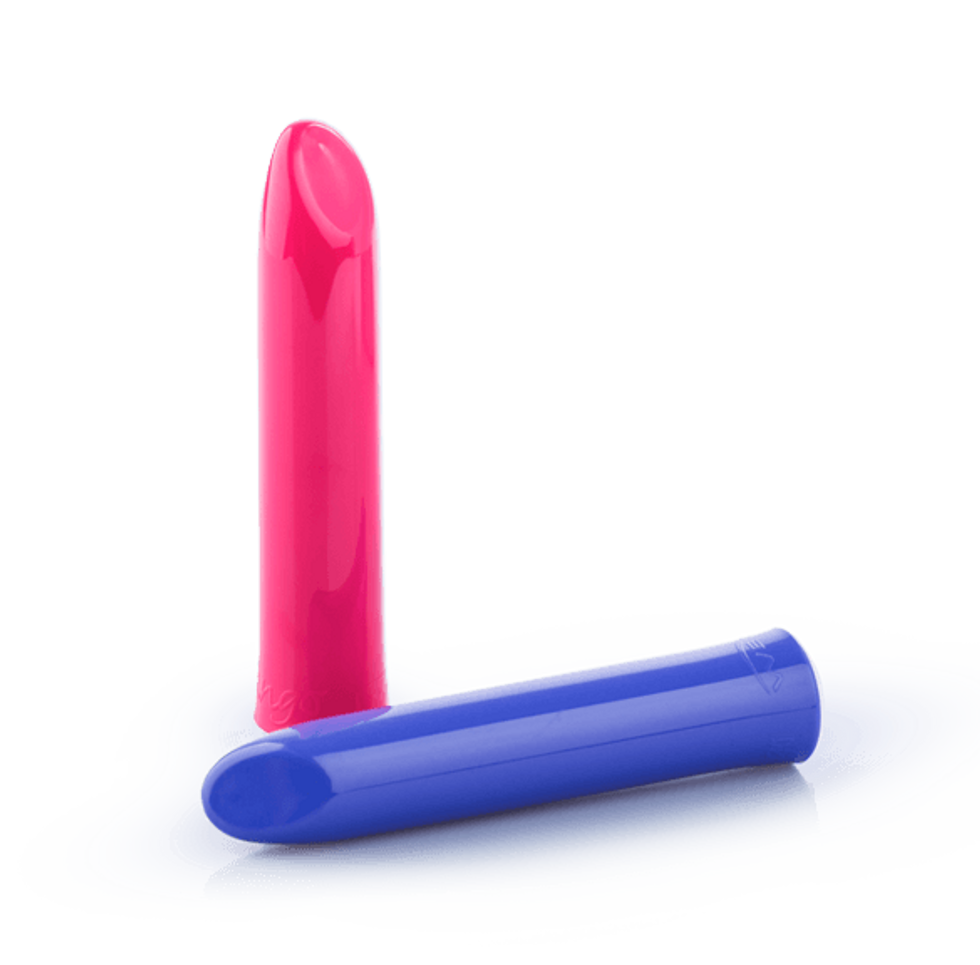 We Vibe
You may have heard me talk about this vibrator a time or two or three...or ten because anytime I'm rounding up my favorite sex toys this is it. Outside of testing things for you all, the Tango is my default. I've had my tango for about six years now and it's just now starting to wane on the power and it's still got a strong vibe. This vibrator looks like a lipstick, giving you a pointed tip, and a flat surface to alternate between depending on what sensation you're looking for. It has eight vibrations moods for your picking, and it's very, very waterproof.
2

.

3" Bunny Tail Metal Plug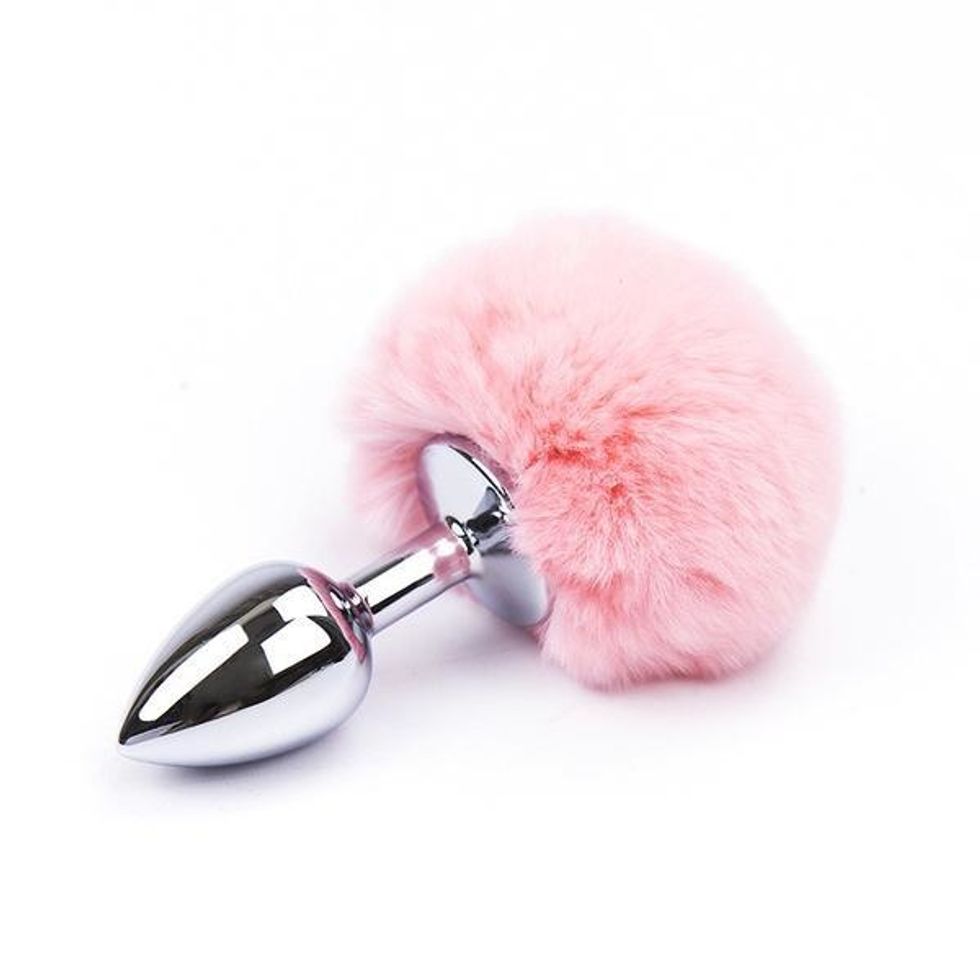 Hantioo
Perhaps you're curious about anal, perhaps you're already doing it. If either of these fit the bill then try out a beginners plug. This one has the fur addition because perhaps you're roleplaying Alice and Wonderland while being teased by the sensational pressure that anal plays provides. Lube up your plug really good and finger yourself while your partner inserts it. Those of us with bunny tails might call it living on the wild side.
3

.

California Exotic Shane's World Pink Harness with Stud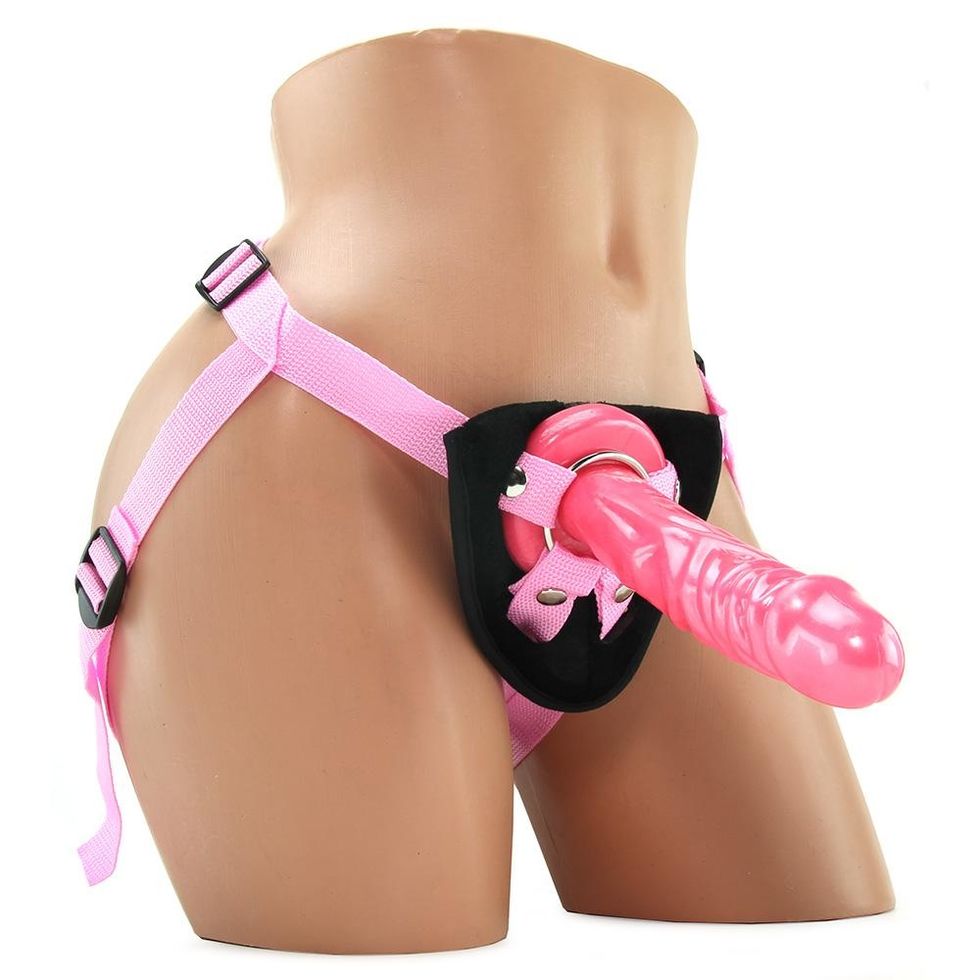 Pink Cherry
Whether you have a penis partner or a vulva bearing partner, you may want to add a strap on to your collection. I will acknowledge the double standard of us not liking men who want things in or around their butt, but just to get ahead of the comments, hear me out ladies: Your man's g-spot is in his butt. That is where he feels ultimate pleasure so if he's into it, maybe try not to knock it so quickly. And look, I get it because I'm struggling to open my mind too. The difference is, I don't have a man to open my mind up for at the time. However, I understand that's a jump and you may need to start with a finger soooo the alternative is being teased by the strap on prior to getting the real thing. Have your partner wear it, suck the strap on, give him a show – just don't knock it.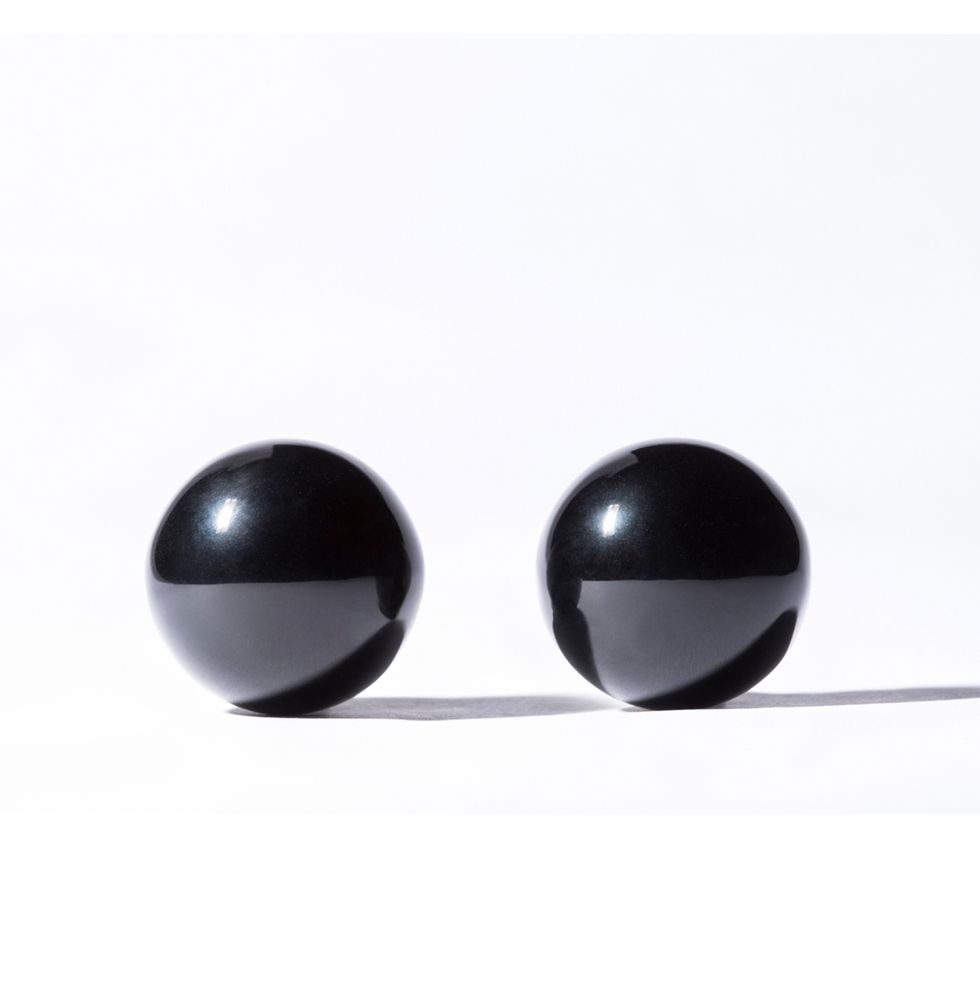 yoniegg.com
As seen on Fifty Shades (the first one), these serve to tease and please, but they can also help strengthen your vaginal floor. A pair of glass ben wa balls reduce the bacterial build up and make for a range of sensations by doing something as simple as setting them in an ice bucket (perhaps you're at a hotel).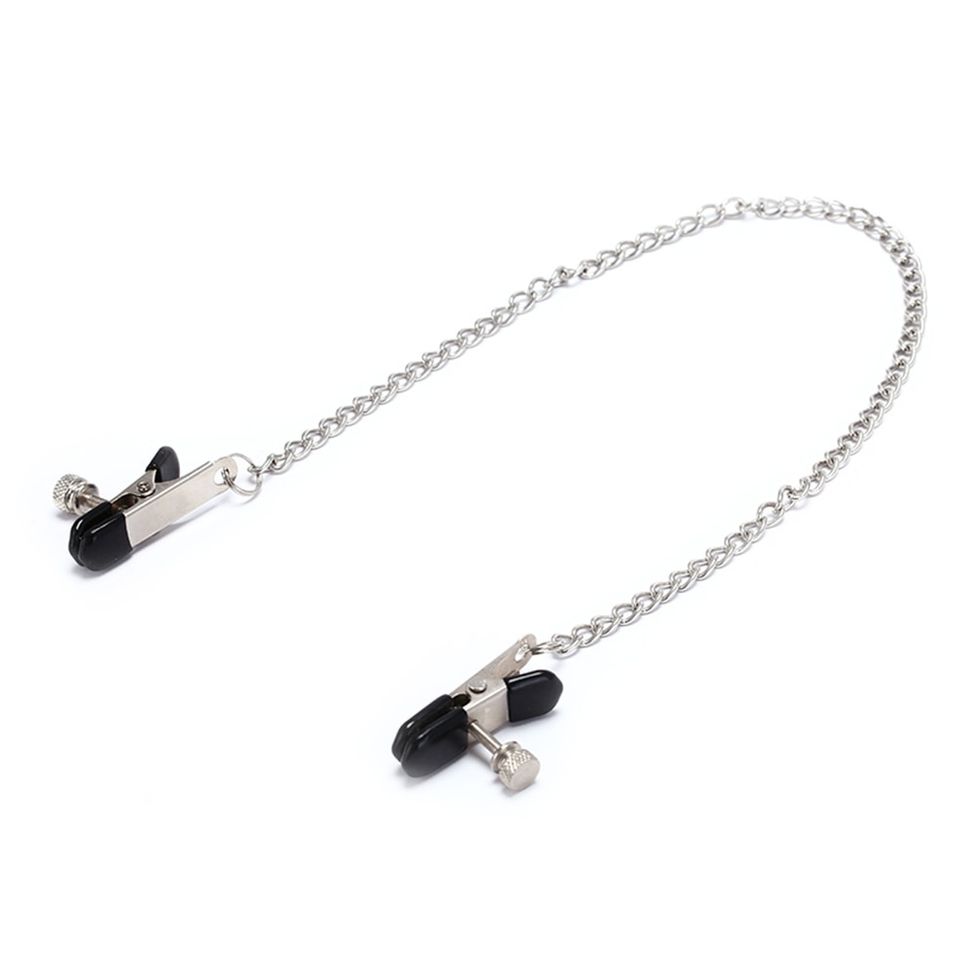 Nipple play is a fave and I was born this way. I turn into a whole faucet as soon as a tongue crosses my nipples, a man can even tug at them with his teeth, just as long as my partner pays extra attention to them. Nipple clamps can heighten this sensation by restricting the blood flow and with a good pair you can tighten and loosen the gauge based on your personal preference.
6

.

Black Bondage BDSM Leather Wrist Cuffs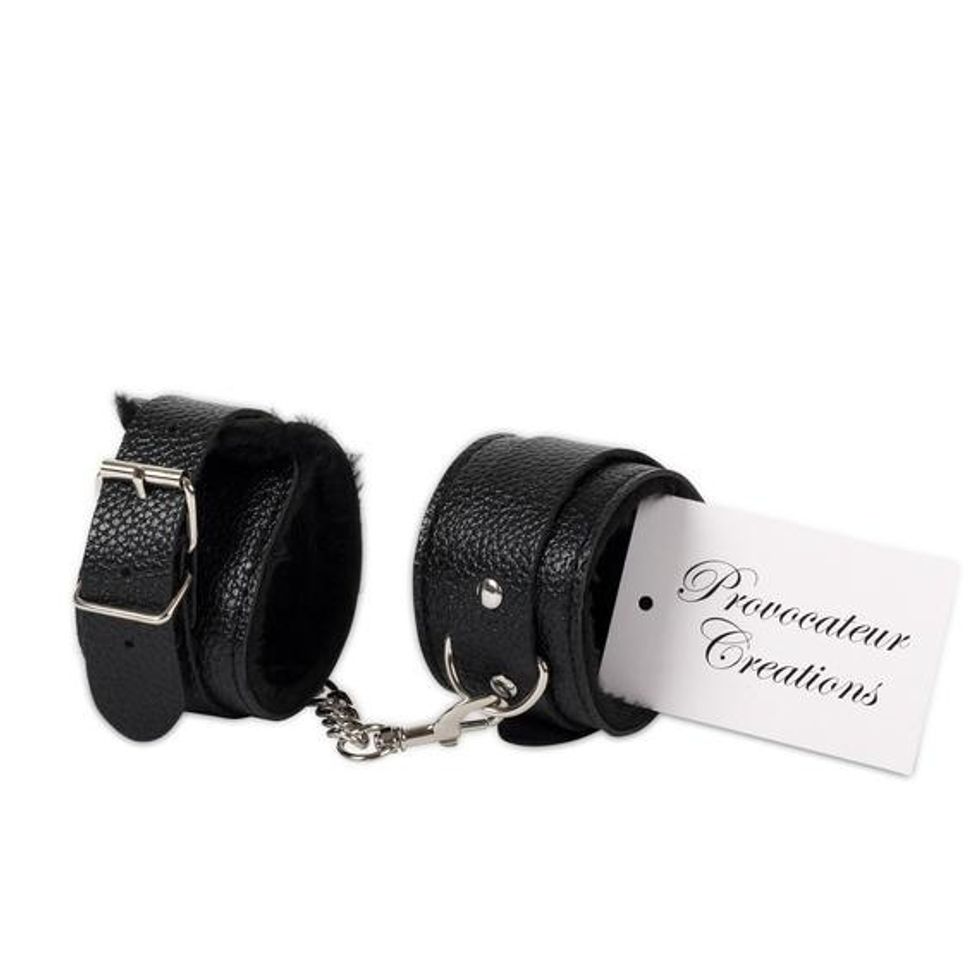 Etsy/ProvocateurCreations
Let me upgrade you! Keep your cheap cuffs. Those can be handy sometimes, but also invest in a sturdy but sexy pair of wrist cuffs if you're really into being bound or binding – and there's no escaping these bad boys. Pair the cuffs with any number of the toys listed here, including the cockring or the wax play.
7

.

Happy Rabbit Ring 5 Function Rechargeable Cockring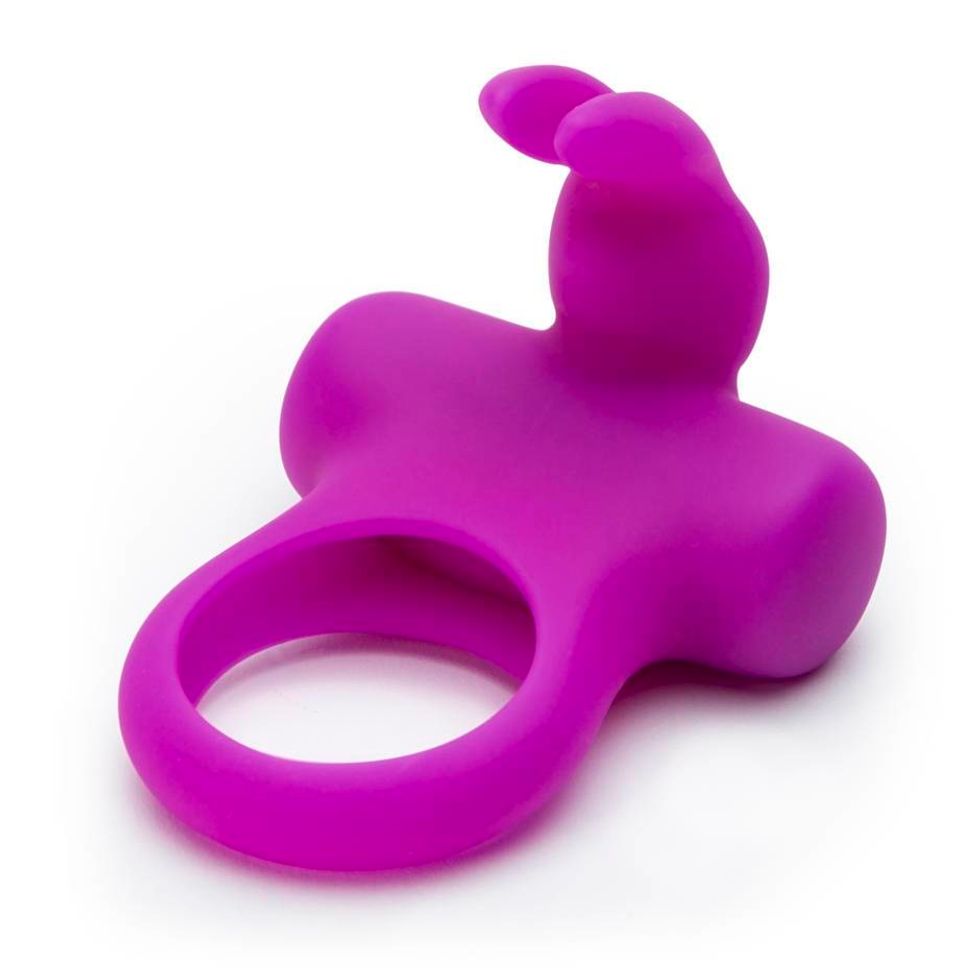 A waterproof cockring is a sex trunk essential if your partner is a penis person. This one is made of silicone so you'll want to make sure that you avoid silicone or oil based lubricant and stick with a water based lube. Cockrings create the tightness that men so desire with the added benefits of vibration. Throw the cockring on him and deliver a top-notch blowjob.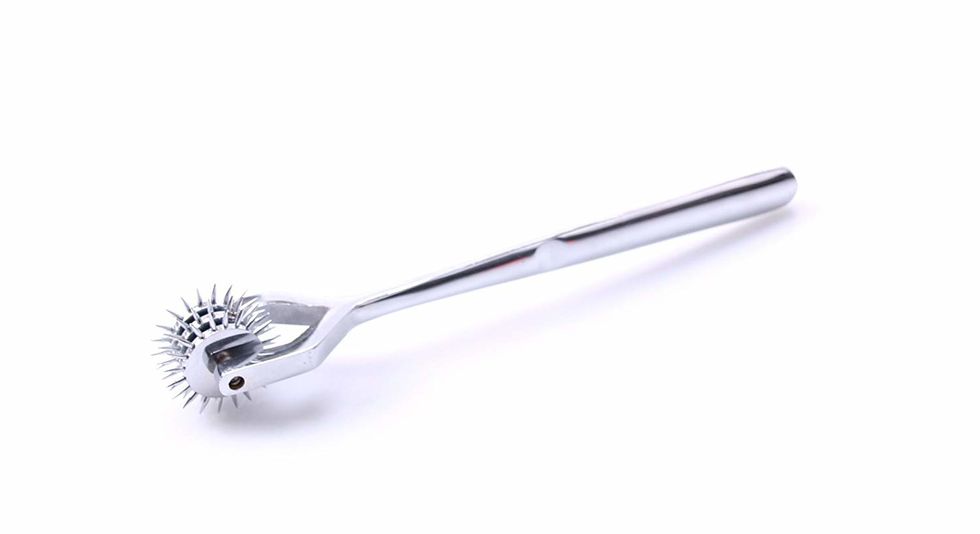 Amazon
Level up on your freaky with this combo. The pinwheel creates a nice sensation as its semi-sharp edges roll over erogenous zones. Pair this with a massage candle, allowing the wax to dry over your nipples (my fantasy can be yours too) and then have your partner tease you by rolling the pinwheel over it. For heightened sensation, chill your pinwheel so that you can play with the varying sensations of hot and cold.
Featured image by Getty Images.
Related Articles:

So Your Man's Not Feeling Your Sex Toys, Here's How to Change That – Read More
Yoni Investments: 4 Standards Your Sex Toys Should Meet – Read More
It's A Vibe: The One Vibrator Every Woman Needs – Read More