---
Uncle Phil, Carl Winslow, and Bernie McCullough may have been taking over for the '99 and the 2000 (and WAY before that), but there's a new breed of Black TV dads on-screen in 2020 that are holding it down. Of course, all fathers are important, but Black fathers who are present, provide and have the perfect words at the perfect time hold a special place in our hearts. So do the TV dads that portray them which is why we want to show love to these dads raising a new generation of audiences.
If you've ever shed a tear after a very necessary and emotional Randall Pearson monologue, then keep reading…
TV Dad: Randall Pearson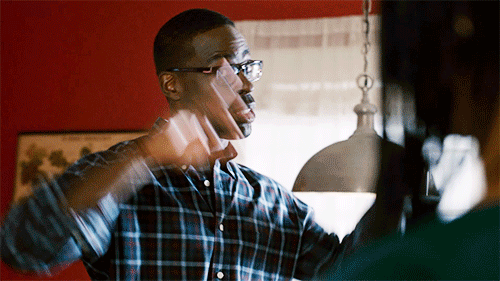 Actor: Sterling K. Brown
Show: This Is Us
One third of "the big three" and Jack Pearson's protégé— there's a reason, or we should say reasons, why he holds the top spot on this list. Many of the moments that give us the feels on This Is Us are because of his daddy duty skills which he puts to work on his three daughters: Tess, Annie, and Deja.
A standout dad moment for Randall was when he gave his at-the-time-foster daughter some sage words of wisdom that set a new standard for the "adoption" convo.
TV Dad: Andre "Dre" Johnson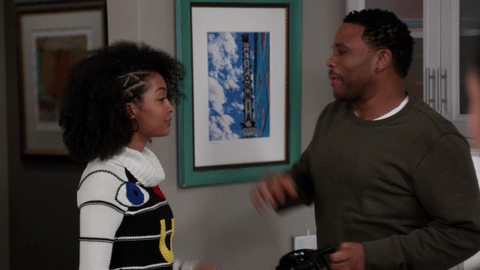 Actor: Anthony Anderson
Show: Black-ish
Black-ish is entirely based around a Black father raising his mixed-race family in an upper-middle class, suburban home so of course Dre is on this list. His fatherly approach may not produce Randall Pearson-level waterworks, but there's a lot of heart in his comedic parenting.
For how oblivious is sometimes, Dre really gave us father of the year feels when he had this heart-to-heart with his teen son, Junior about the consequences of taking a stand. This is a necessary lesson that all Black or Brown children should understand.
TV Dad: Richard Webber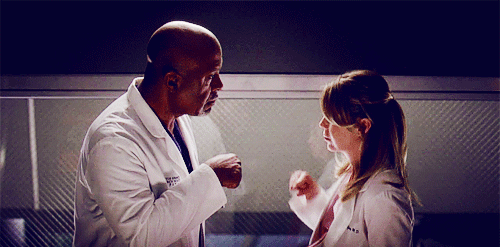 Actor: James Pickens Jr.
Show: Grey's Anatomy
Richard Webber's daddy duties expand multiple decades, but his pep talks are so iconic, he's still dishing them out in 2020. Although he acts as sort of step-pappy to leading lady Meredith Grey and didn't get to start parenting his biological daughter, Maggie Pierce, until adulthood, he's always kind of been Grey-Sloan Memorial's universal father figure. It was the very first scene of the series reciting his notorious intern speech that he became a beloved TV dad.
There's so much dad advice he's given to kin and non-kin alike throughout the show, but this latest pep talk he gives Maggie about not quitting is definitely a winner.
TV Dad: Stan Hill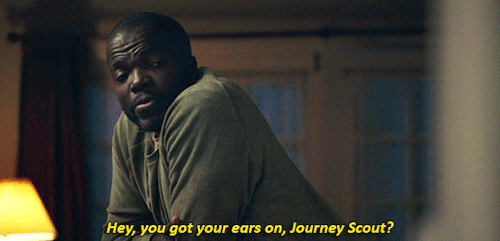 Actor: Reno Wilson
Show: Good Girls
Stan Hill is the good guy of Good Girls, and although he plays a supporting role on the show centered around three suburban moms-turned-criminals, it's a standout role. Without Stan, we wouldn't get the tough love talks with his tween daughter Sara and the silly dad jokes with son, Harry.
Maybe the most important dad lesson given by Stan was one we didn't even see play out on screen, but we did feel the weight of his words post-chat with his wife. Ruby just found out Sara did in fact steal an expensive AF pen that she previously denied doing, so when she arrives home and sees Sara and Stan chummy on the couch, she angrily sends their daughter to bed. When she confronts Stan with the news of the lie their good seed gone bad has told, Stan reveals he already knew in true daddy knows best fashion.
Sara will take Stan's pen cap and raise you a whole pen. pic.twitter.com/9sBMATjGU0

— Good Girls (@NBCGoodGirls) April 16, 2020
He says Sara told him because she was too guilty to live with it. To which Ruby asks, "What are you trying to say, Stan?" He explains to her that "When you lie, you sleep like a queen" and that they are lucky that Sara knows the difference. Now that's a word for the whole fam.
TV Dad: Jefferson Pierce/Black Lightning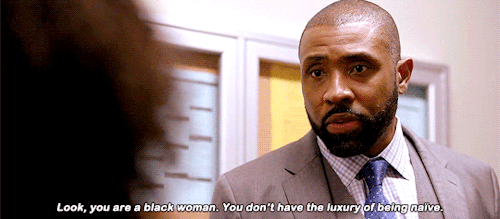 Actor: Cress Williams
Show:Black Lightning
Black Lightning may be a crime-fighting superhero, but he's also a #GirlDad. By day, he's known as Jefferson Pierce, a principal and father to two daughters, Jennifer and Annisa, who take after him in the powers department. In between all the superhero show theatrics are some really touching daddy-daughter moments, like this chat Black Lightning has with his youngest on getting a grip on your emotions.
And even when his daughters don't know it, he's looking out behind the scenes. Case in point, when he pressed his young daughter's boyfriend in the school hallway about slowing things down with a hilariously clever athlete's foot analogy.
Happy Father's Day to these TV dads! Who are some other of today's Black TV dads that you think deserve to make the list?
Featured image via Giphy