---
A mirage of pink and purple balloons come into focus as I step into the building. I can faintly make out the beats of "Before I Let Go" and muffled laughter as I walk up to the counter. Suddenly I hear an empowering, Kiki-filled "Courtney!" behind me. An overwhelming sense of comfort comes over me and, at this point, I have to check myself. I'm in Atlanta at a business networking conference with my cards in hand and my elevator pitch memorized. So, why does it feel like I just walked into my favorite hair salon on an early Saturday morning?
It's Saturday morning but I'm not at the salon, I'm at xoNecole's first annual ElevateHER presented by Toyota Corolla and I'm already in love.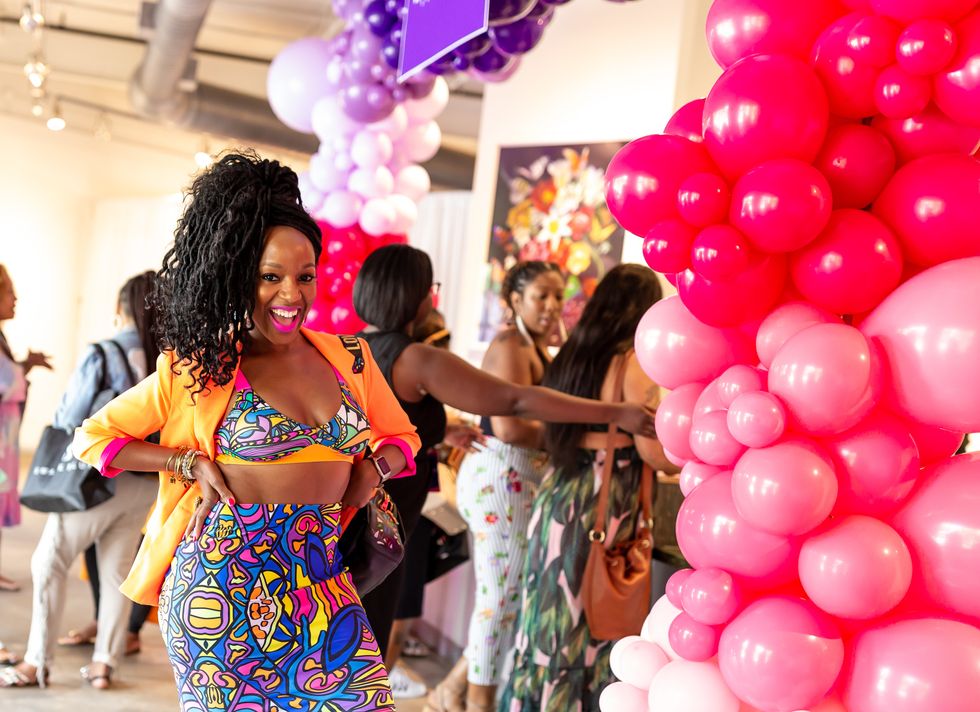 Artist Melissa Mitchell giving us life.Photo by Carol Lee Rose for xoNecole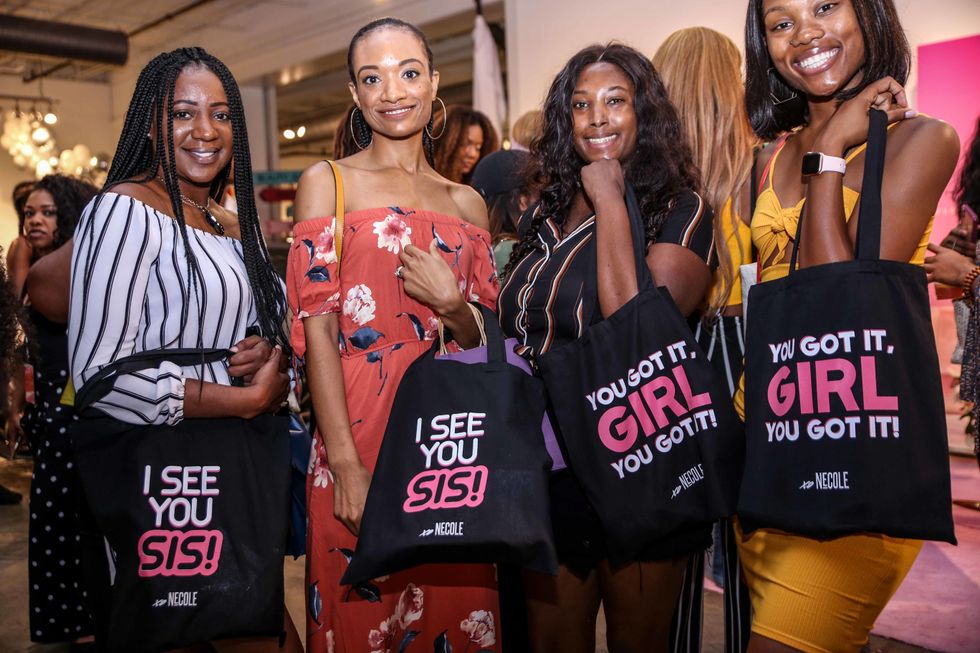 The first 300 attendees received custom tote bags
Black women are the fastest growing economic force in the United States and that's a fact Necole Kane understands like the back of her hand. It could be argued that Necole is one of the biggest pioneers of that entrepreneurial spirit in the digital space, both personally and through xoNecole.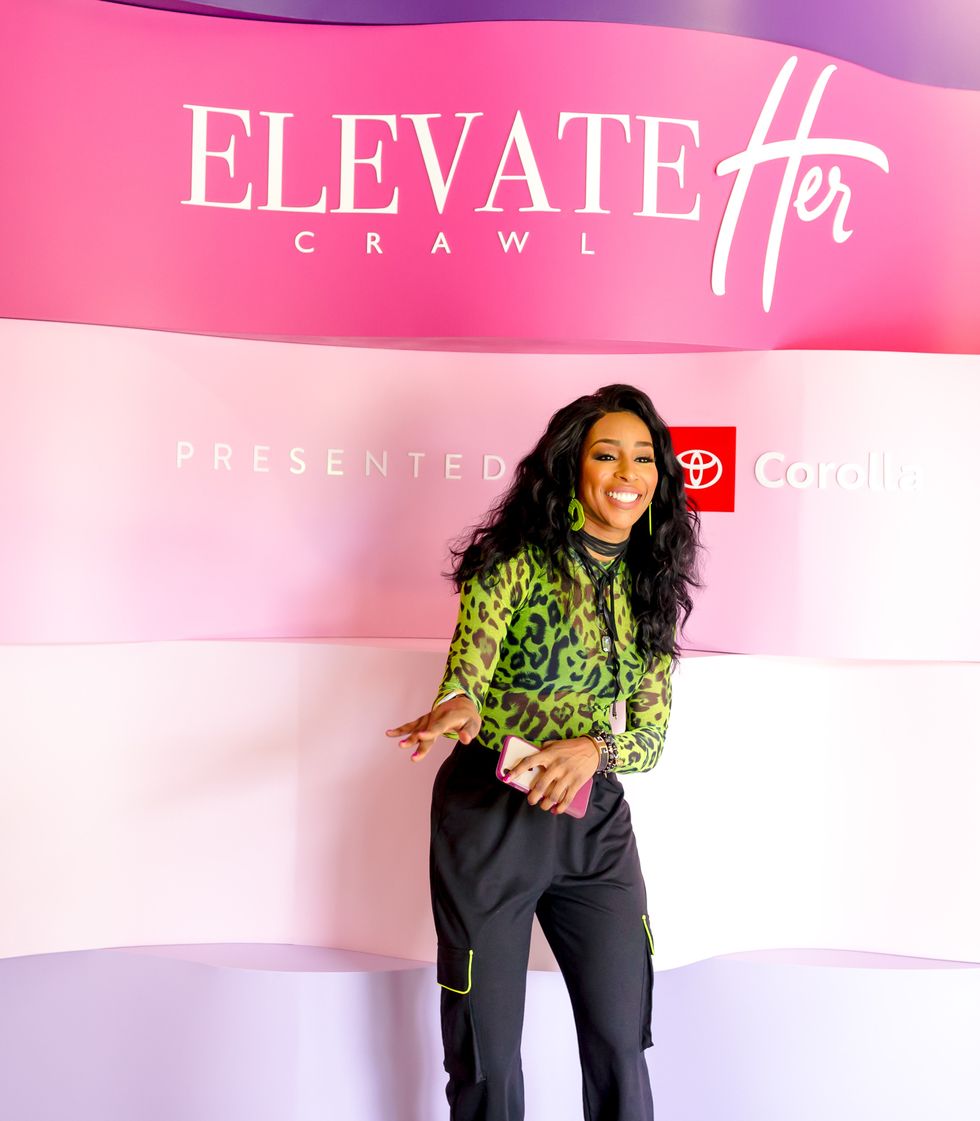 xoNecole's SHEeo vibing out at the ElevateHER entrance.Photo by Carol Lee Rose for xoNecole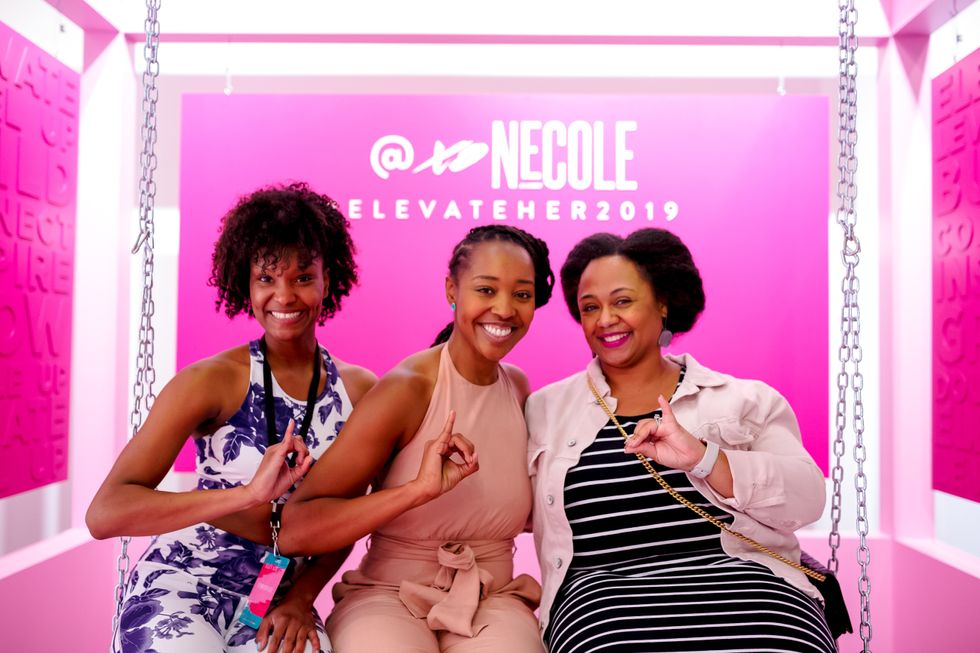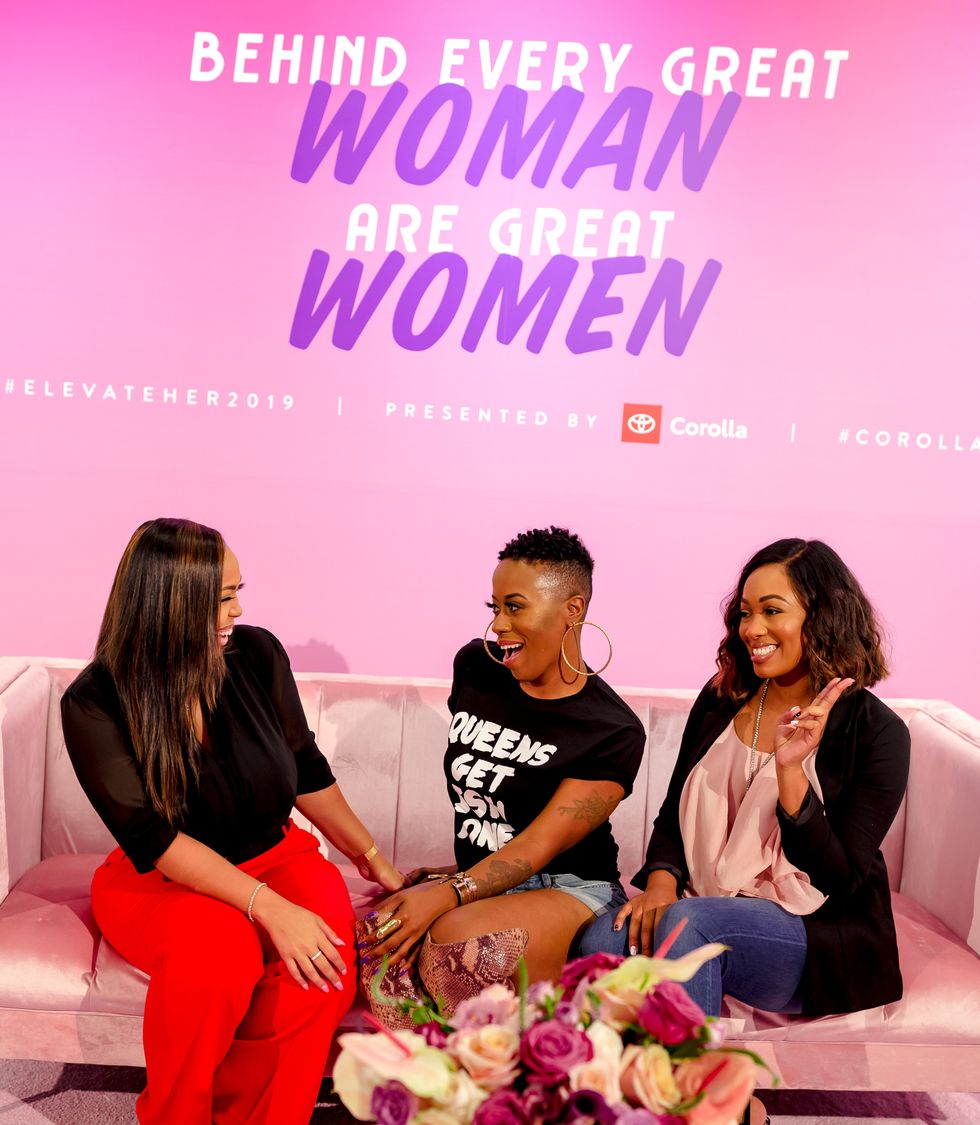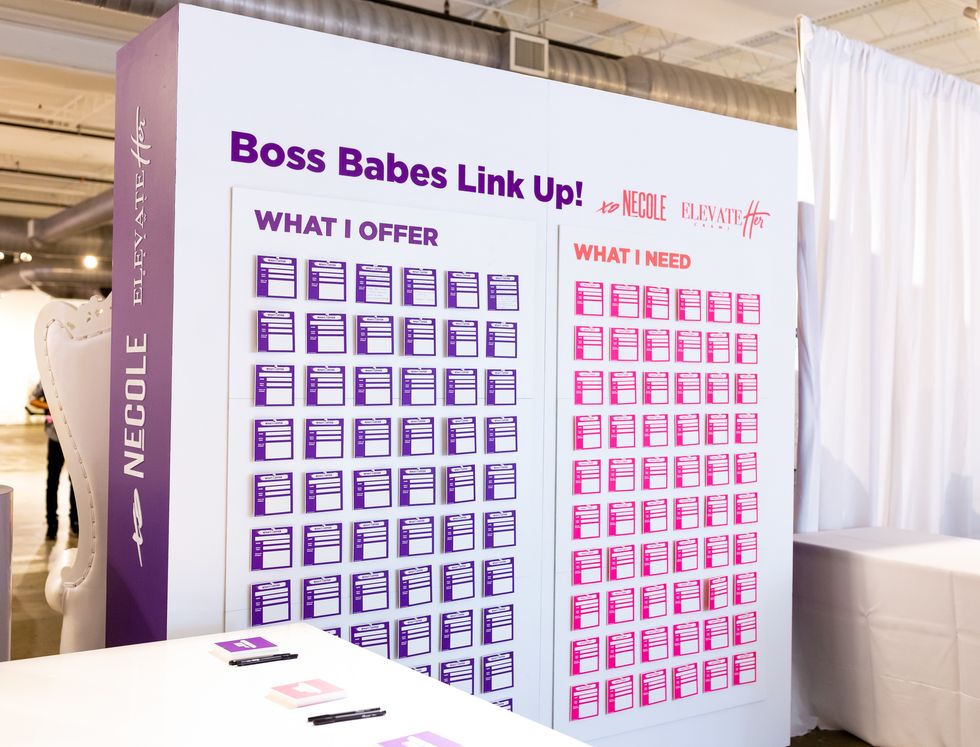 Boss Babes Link Up was a perfect networking wall where attendees wrote out what they needed and what they offered.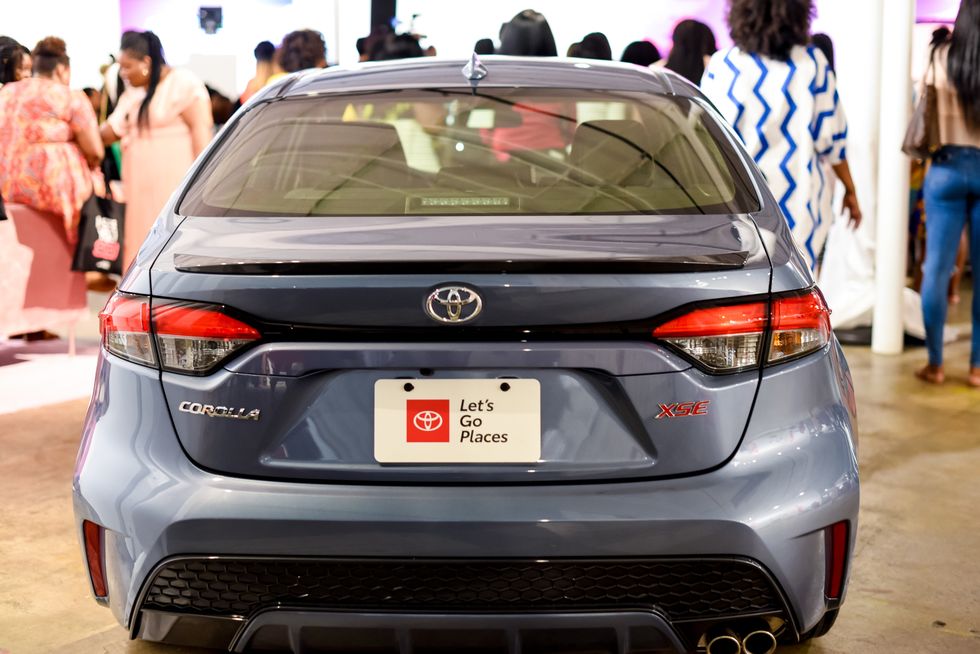 This one-of-a-kind marketplace was a community of digital and traditional business women who are, above all else, enthusiastic to see other women win. An expertly curated space with Instagram-worthy backdrops and an extraordinary DJ who understands how to get a party started were merely exciting add-ons to the empowering experience of ElevateHER. Over 700 women filled Mason Fine Art Gallery to shop a varied array of 25+ black women-owned vendors like Melissa Butler's The Lip Bar, LaKeasha Brown's 1987 Juices, Candice Cox's CanDid Art, Charline Shelby's Fabulina Designs, and Tay Watts' Posh Candle Co. to name a few.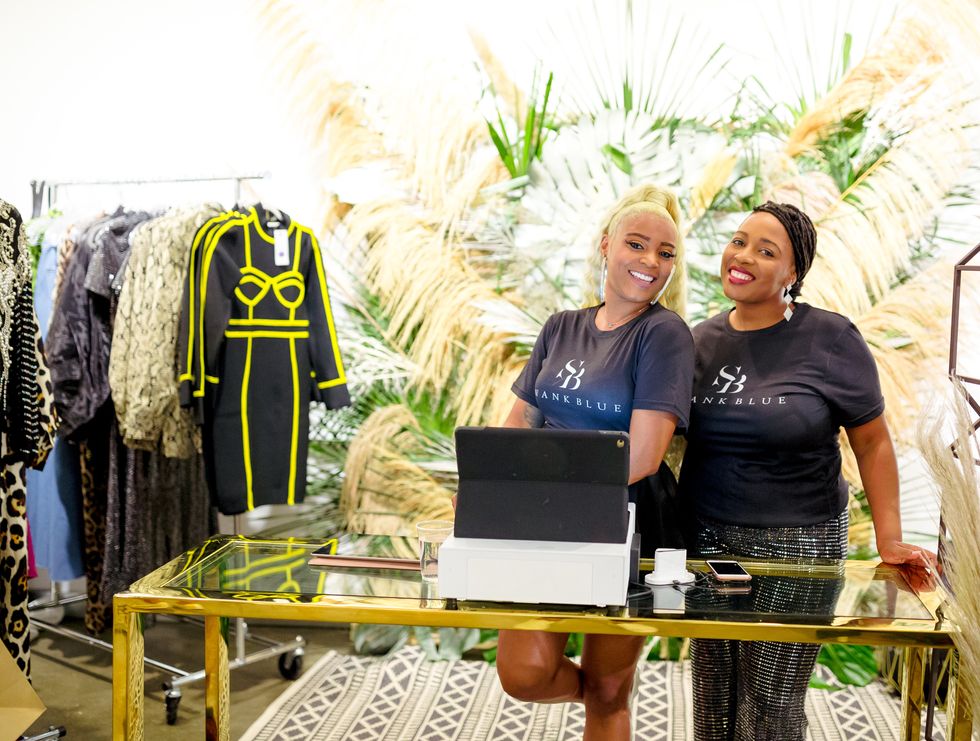 Swank Blue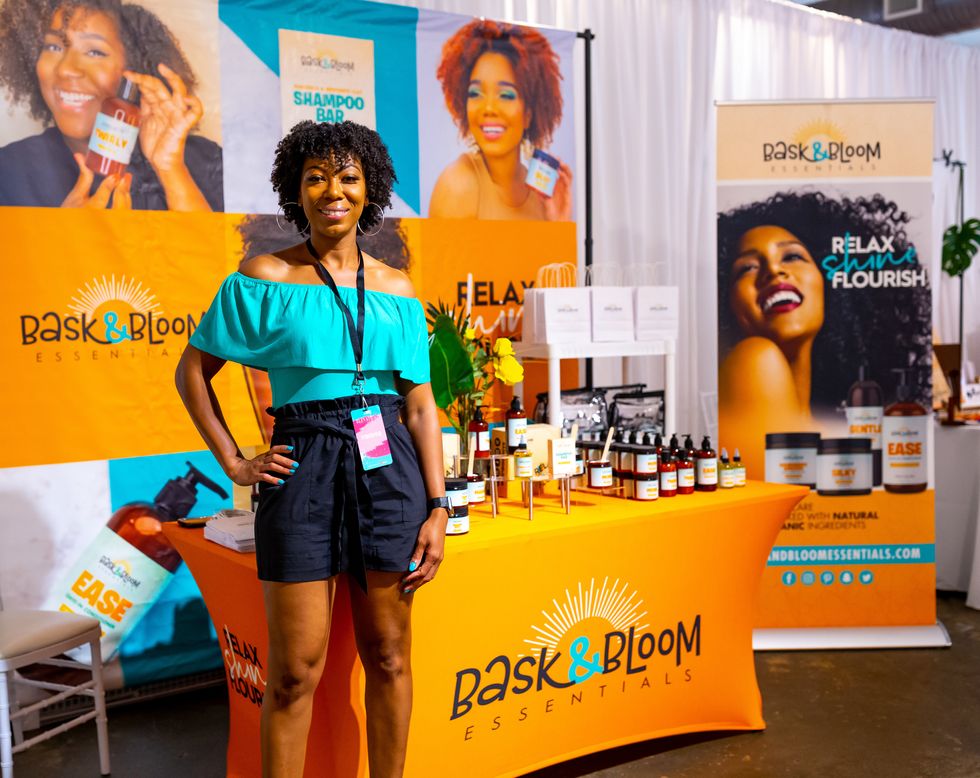 Bask & Bloom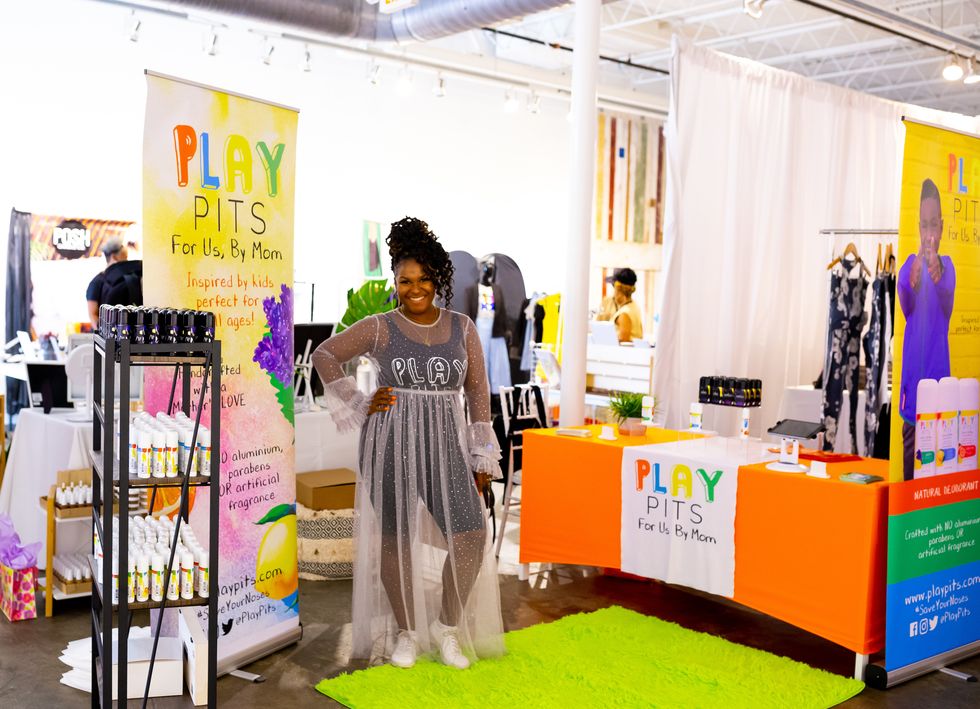 Play Pits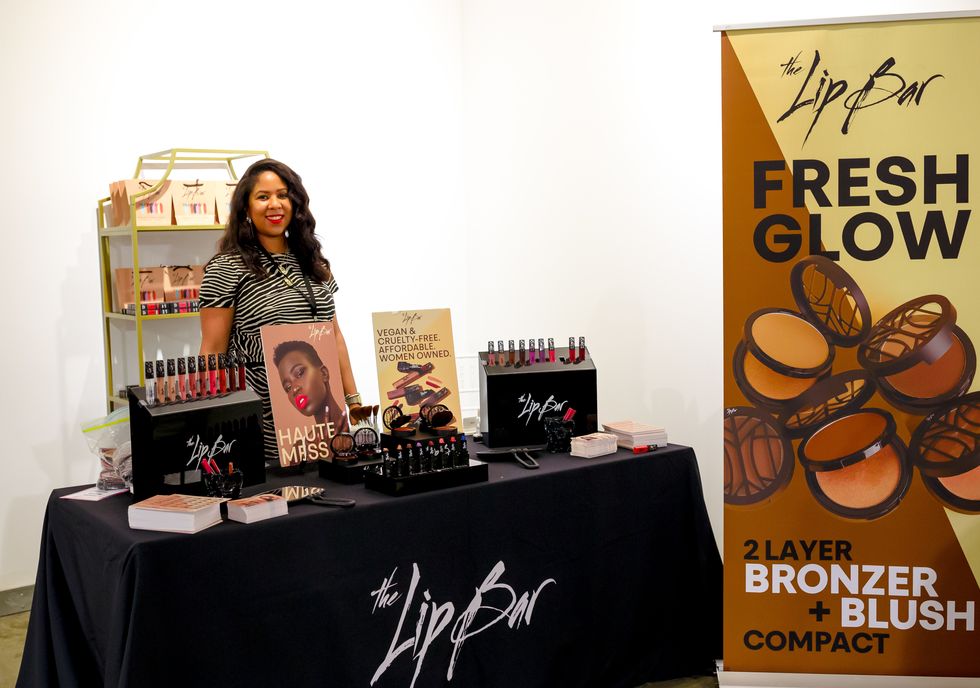 The Lip Bar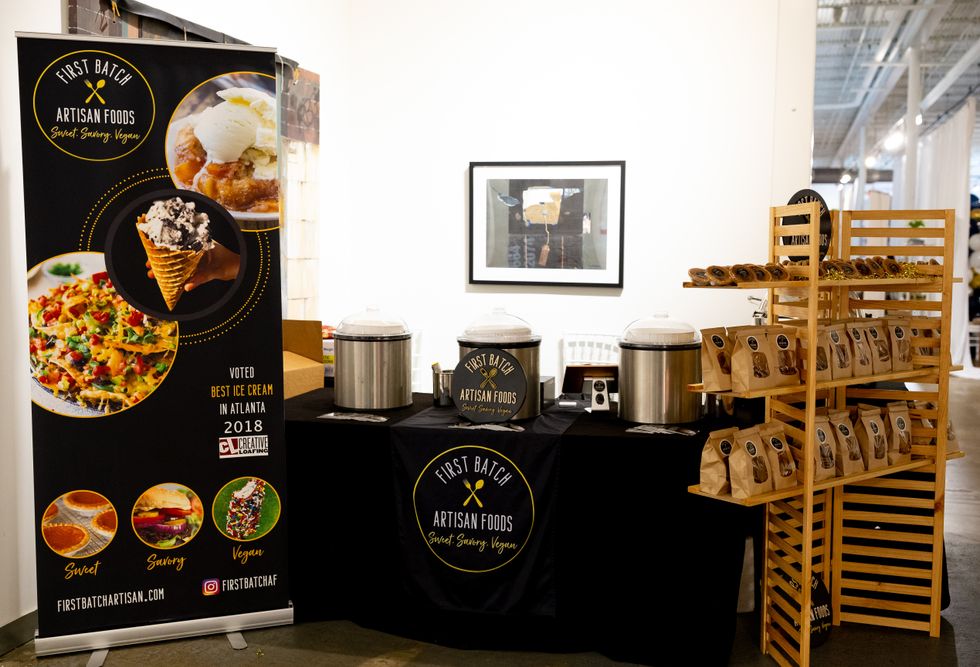 As attendees we got even more bang for our buck as we were able to listen to panelists give testimonies and real-life advice for propelling women forward. The speakers included host Dana Blair, Ezinne Kwubiri (the Head of Inclusion and Diversity for H&M), Pauleanna Reid (a Forbes.com Senior Contributor), Tamisha Harris (a CNN/HLN producer), Janell Stephens (the founder of Camille Rose Naturals), Alicia Scott (the founder of RANGE Beauty), Christina Rice (the founder of OMNoire), and Shavonne Riggins (the founder of Curlkalon) as well as a surprise appearance by Hollywood producer Will Packer.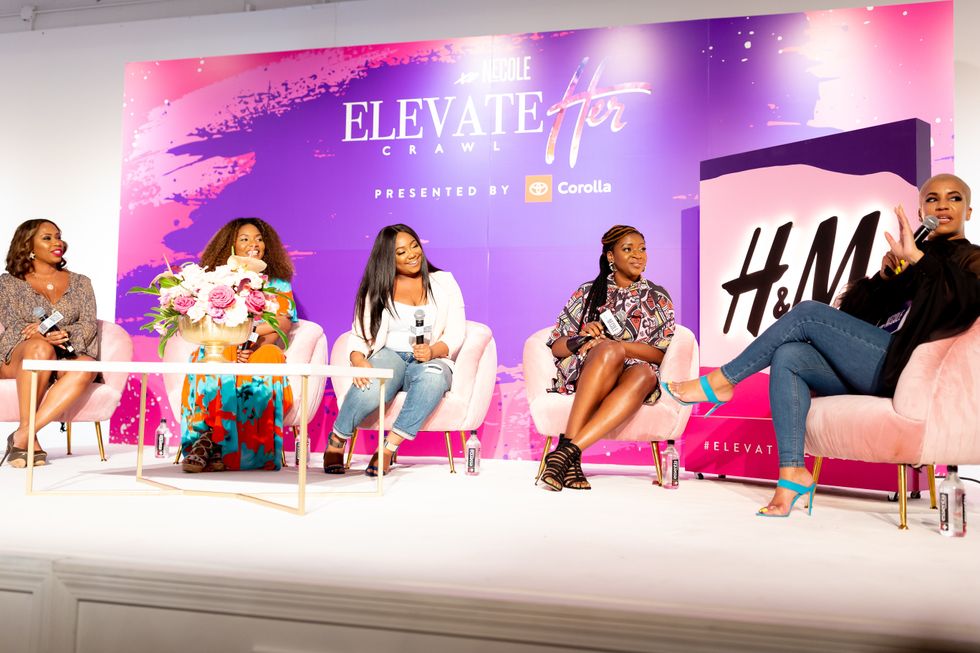 Dana Blair moderating the Elevator Pitch panel featuring Christina Rice, Tamisha Harris, Pauleanna Reid, and Ezinne Kwubiri.Photo by Carol Lee Rose for xoNecole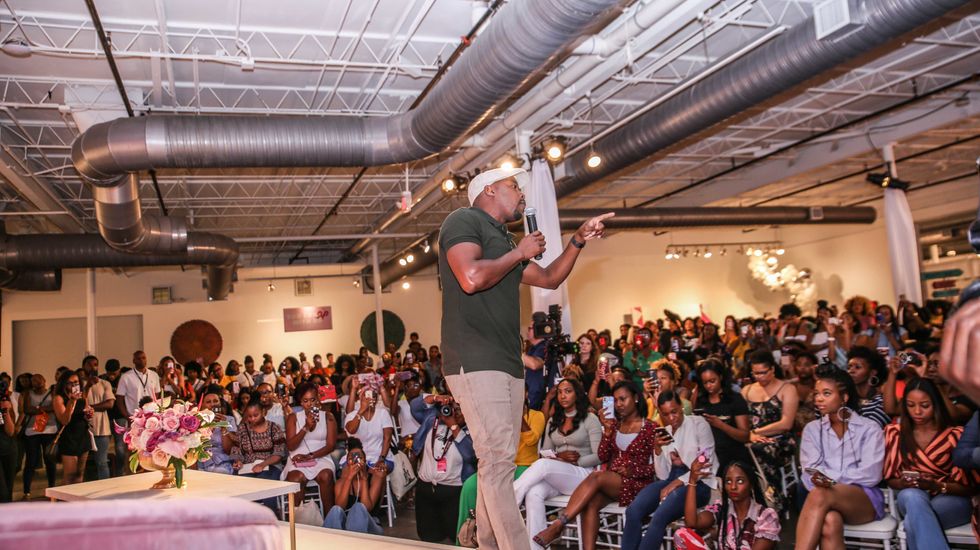 To top all of that off, we were even treated to free palm and tarot readings, henna, drinks with the "you can sip with us" slogan served by Crown Royal and Baileys, and musical stylings by the ever-talented lady spinners DJ OHSO and DJ Traci Steele.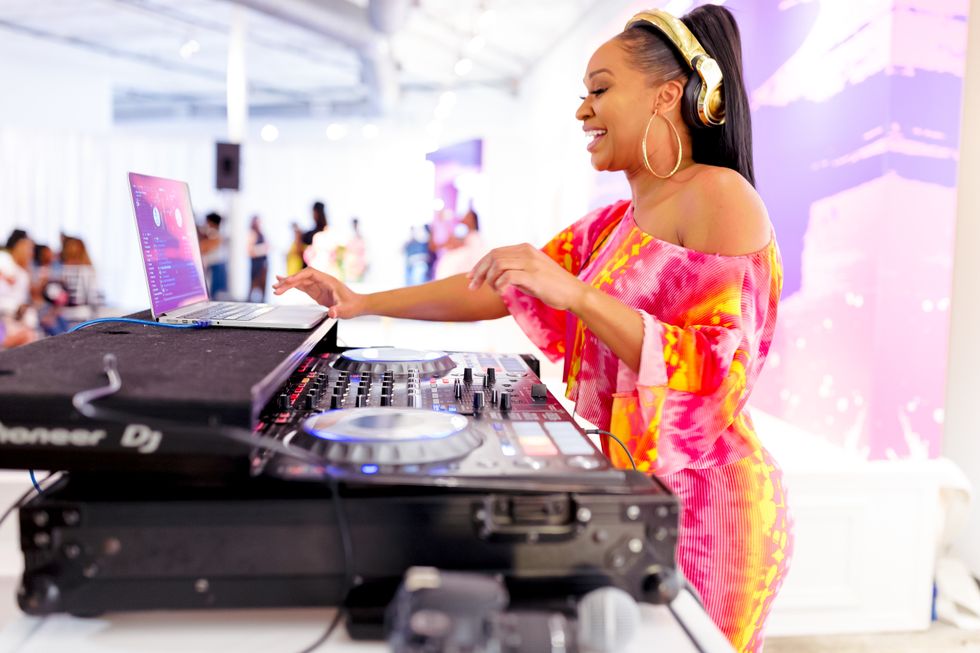 DJ Traci Steele had the crowd bumpin' on the 1s and 2s. Photo by Carol Lee Rose for xoNecole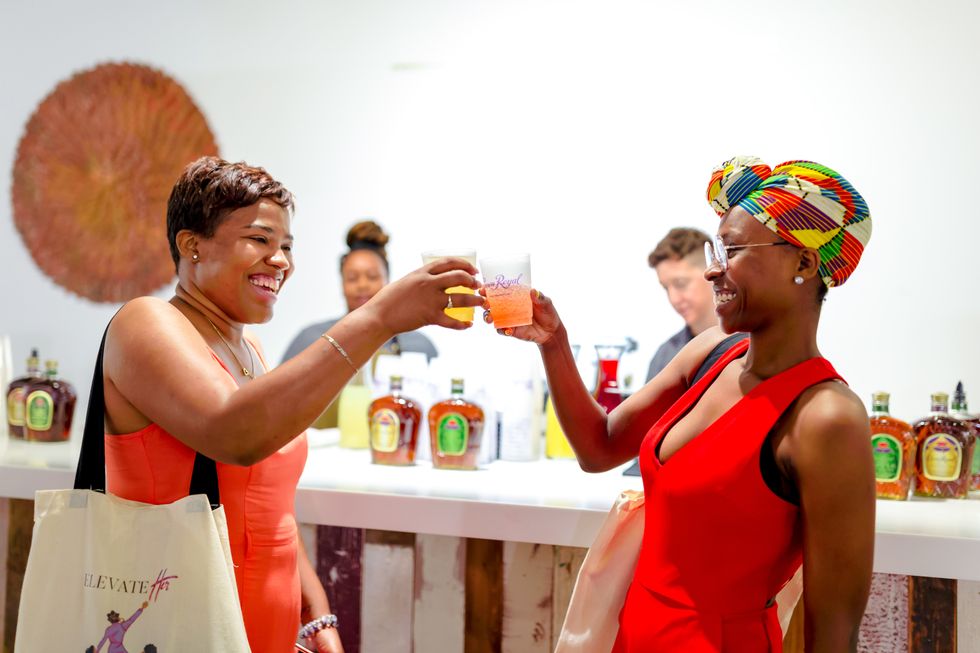 VIP attendees enjoying complimentary drinks from the Crown Royal bar.Photo by Carol Lee Rose for xoNecole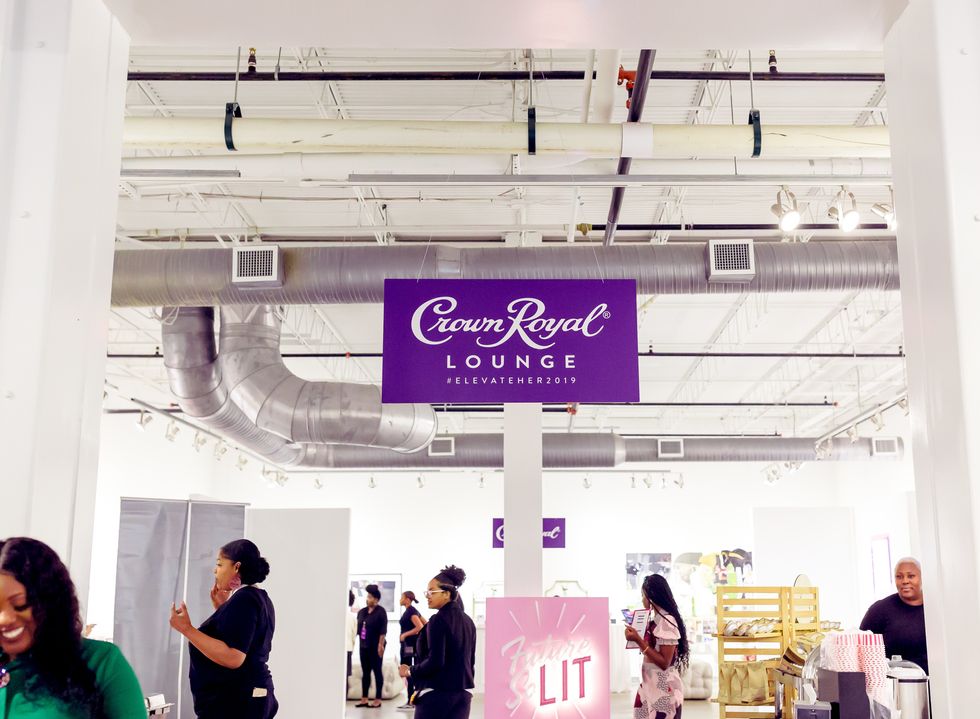 Attendees were able to kickback in the Crown Royal lounge complete with cocktails, Vegan bites, henna, palm readings and astrologists.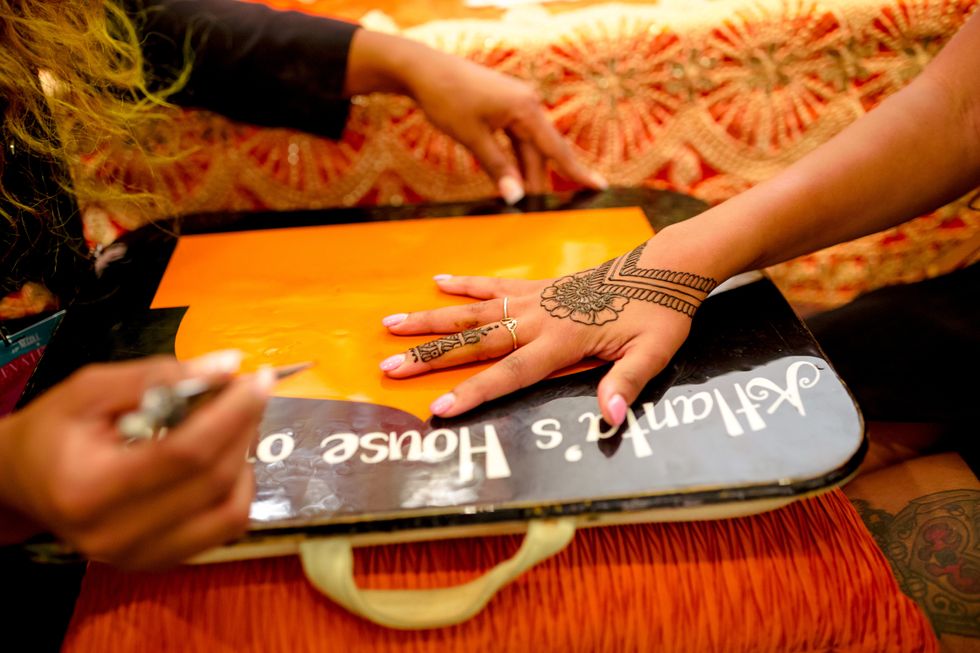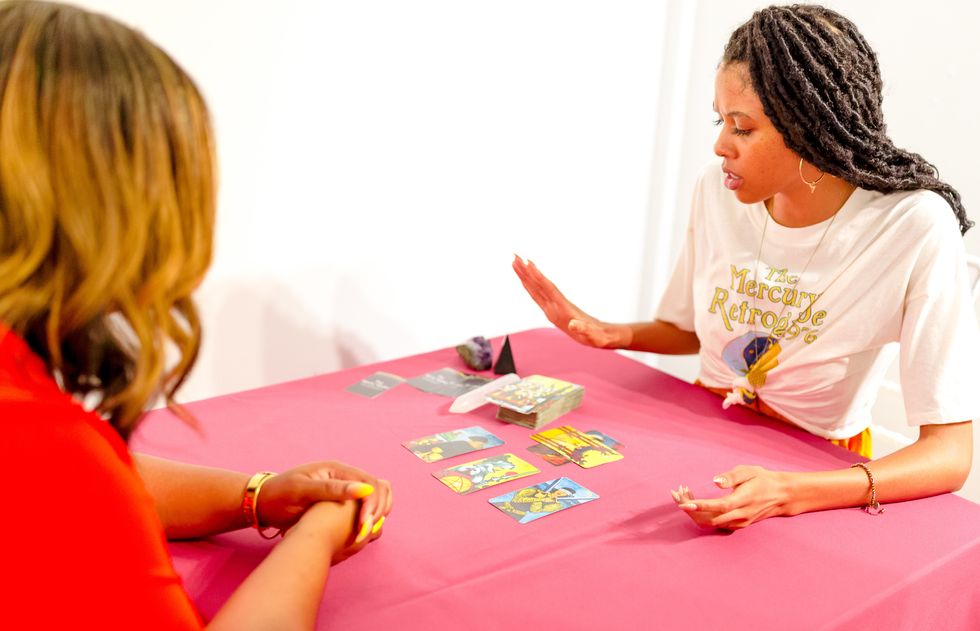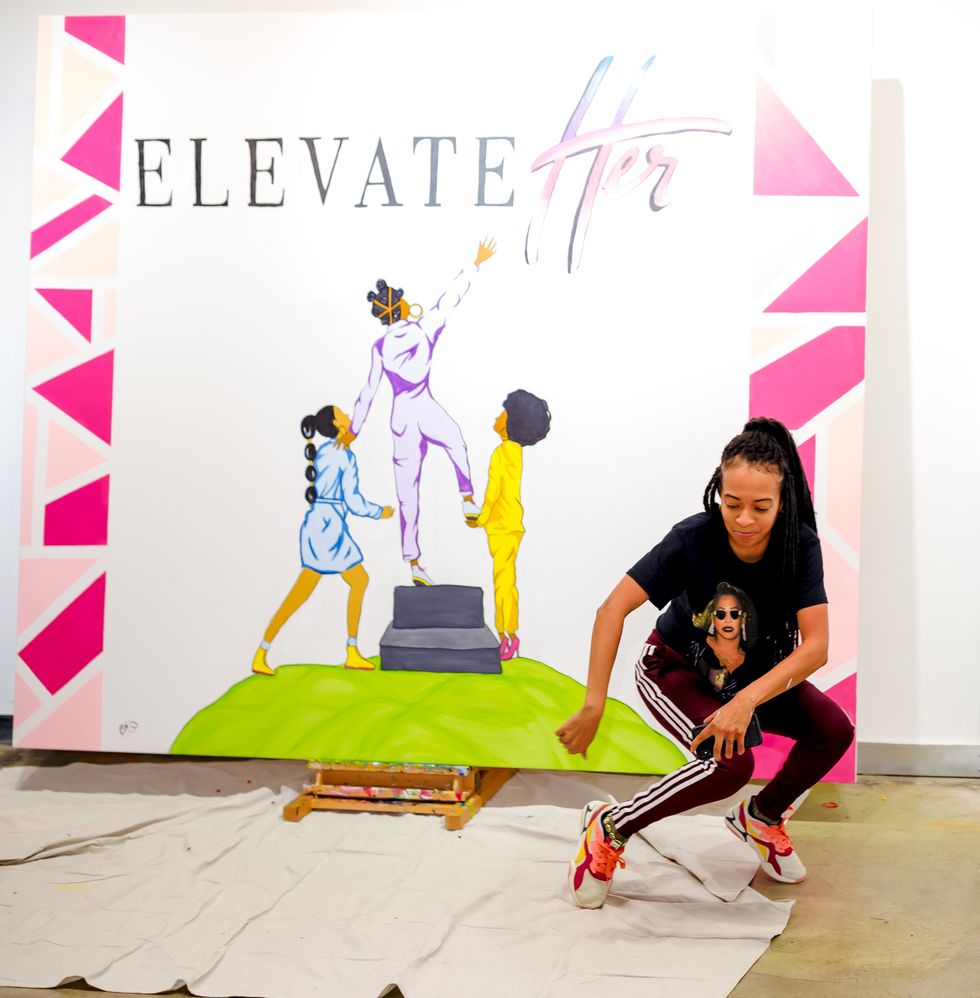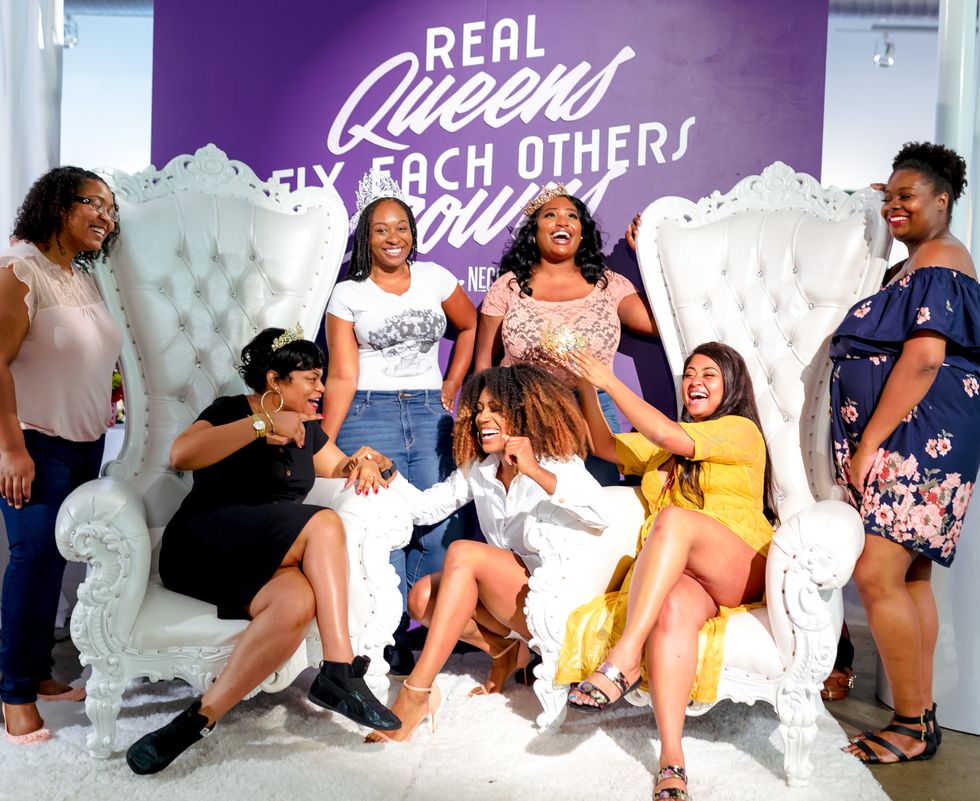 The Real Queens fix each other's crowns walls was an attendee favorite and reminded us of the Queens that we are.
An underlying theme throughout the event was the idea of timing.

It wasn't your usual "trust timing" mantra we see on Instagram but instead, a diligent lesson on how timing works with the power of intention to progress towards your goals. It takes more than perfect timing for an idea to come to fruition. Timing is nothing without intentional execution and dedicated hard work.
From Necole's keynote about her career pivot and being acquired by Will Packer Media to each panelist on the Elevator Pitch panel co-signing to this theme in one way or another, this message wasn't the only one received all day. In fact, below are a few more key takeaways.

1. Your trajectory is yours to own.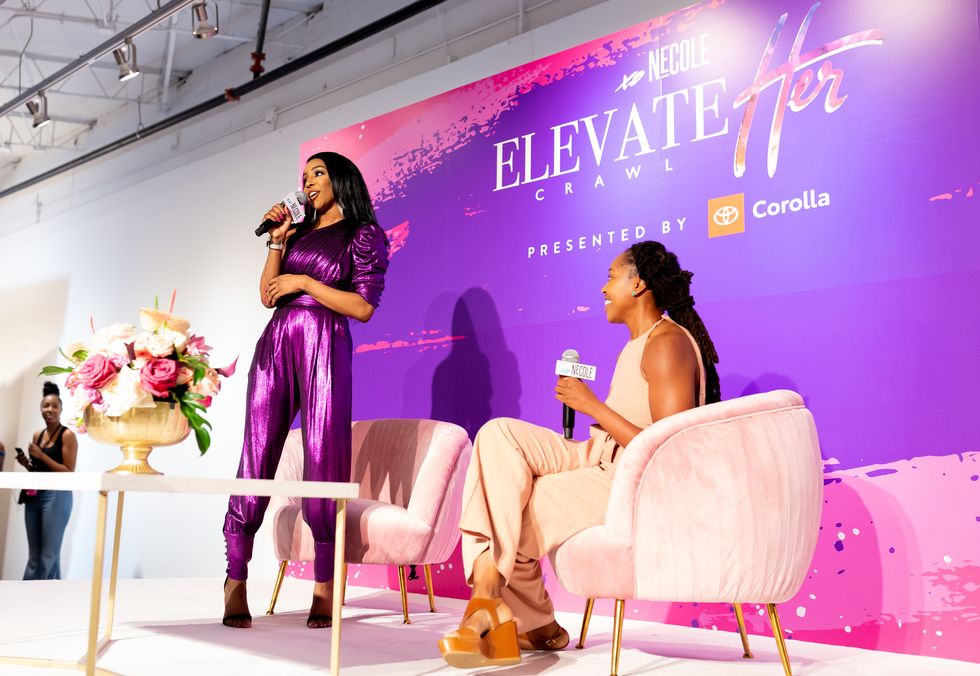 Photo by Carol Lee Rose for xoNecole
Necole delivered a beautiful keynote on the power of understanding and leaning into your journey, especially when you're just starting out. One of the key points touched on was the pressures from the outside world on where you're supposed to be or who you're supposed to be. Oftentimes we internalize the pressures and opinions of others and allow it to direct the trajectory of our careers. A big moment in the room happened after Necole described the feeling of people telling her how moving to Phoenix wouldn't advance her career. Her response? "Will Packer found me in Phoenix." Sis, yes. Hello. The moment was received by so many in the room who feel limited by circumstances like location, and shed a light on the facts that location isn't what's important.
Throughout her chat, she stressed the importance of listening to your inner voice and moving towards your personal happiness; a sentiment that was echoed other times at the conference. The aha-moment was when Necole shared why she was so determined to execute this event perfectly. "This event is the epitome of my new direction," she says.
"Young girls are watching and this has to be a success. This is the only way I can push forward with this acquisition."
Support is excellent but without execution, it's just an idea.
2. Us supporting Us.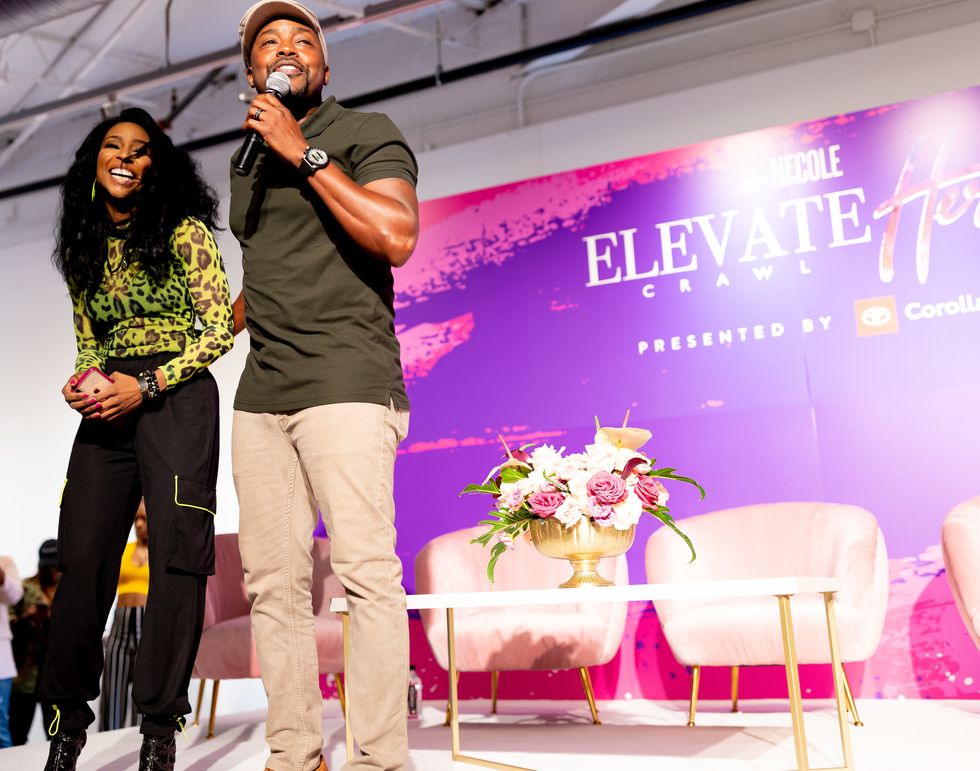 Photo by Carol Lee Rose for xoNecole
By now, we've all seen the stats on how long the black dollar lives in the black community. It's more important than ever to cultivate real spaces for the black community to invest in one another. We aren't readily found in the aisles of Target, the racks at Saks 5th Avenue, or the counters of top retailers (yet). Awareness and information are needed to build this financial community and ElevateHER Crawl was a giant step in that direction.
When Will Packer took the pink stage, the energy was amplified by a thousand. Will understood the importance of investing in the community that helped me to his billion-dollar successes, and he made it clear at every turn.
"I have made over a billion dollars at the box office. You know who drove me to that billion-dollar success? Black women. You did that. So when the time came for me to put my money and my resources where my mouth was, guess who I wanted to invest in? A black girl, you damn right."
The message: We are enough. A message that wasn't only present in Will's speech, but seen in every aspect of the event. From the 25 shop owners on Vendor Row, to the team Necole invested in for the day, it was all manifestation of this sentiment. ElevateHER showed what can happen when passion, community, and resources come together. We are enough and we have enough to build this community.
3. Substance over Flash.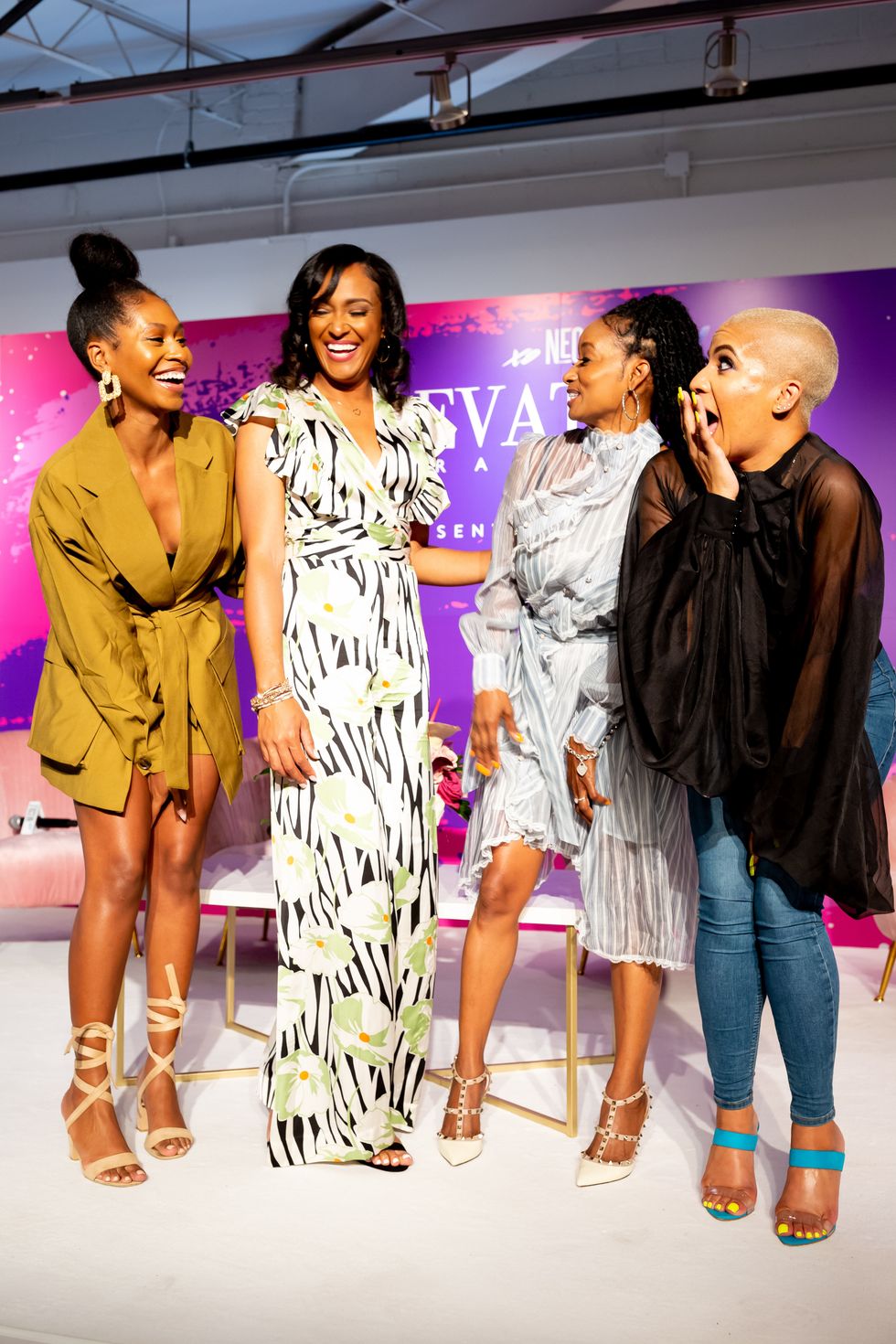 Photo by Carol Lee Rose for xoNecole
The key to any great event is substance.
The pretty colors and photo-ready corners are nice, but the heart of any conference lies in the information. Each panel was expertly chosen and perfectly crafted to fulfill the needs of real, working women. Panelists focused on tangible and actionable pieces of advice needed to propel women forward in business. The industries were far-ranging and each speaker brought a unique perspective to the subject at hand.
For those hoping to produce an event similar to ElevateHER, I encourage you to take this advice to heart. A conference is more than a place for a cute photo. It's about crafting a unique and extraordinary experience for whatever community you support. This also applies to the work you're doing; it's more than the aesthetic of your Instagram. The real work happens in boardrooms, on conference calls, and in the hours of labor that aren't captured on video. It was a common trope from almost every panelist (including Necole herself) that your primary focus should be crafting and creating a quality product/service, not how many followers or likes you get.
I have never been in a space so uplifting, encouraging, and dynamic as ElevateHER Crawl. I've never left an event feeling so motivated and confident in my abilities as a woman. Above all else, the community presence was real. A slew of women loving other women is always my jam, and the foundation of ElevateHER. For those looking for a conference to call home, I also encourage you to attend ElevateHER next year.
We can only get bigger and better from here.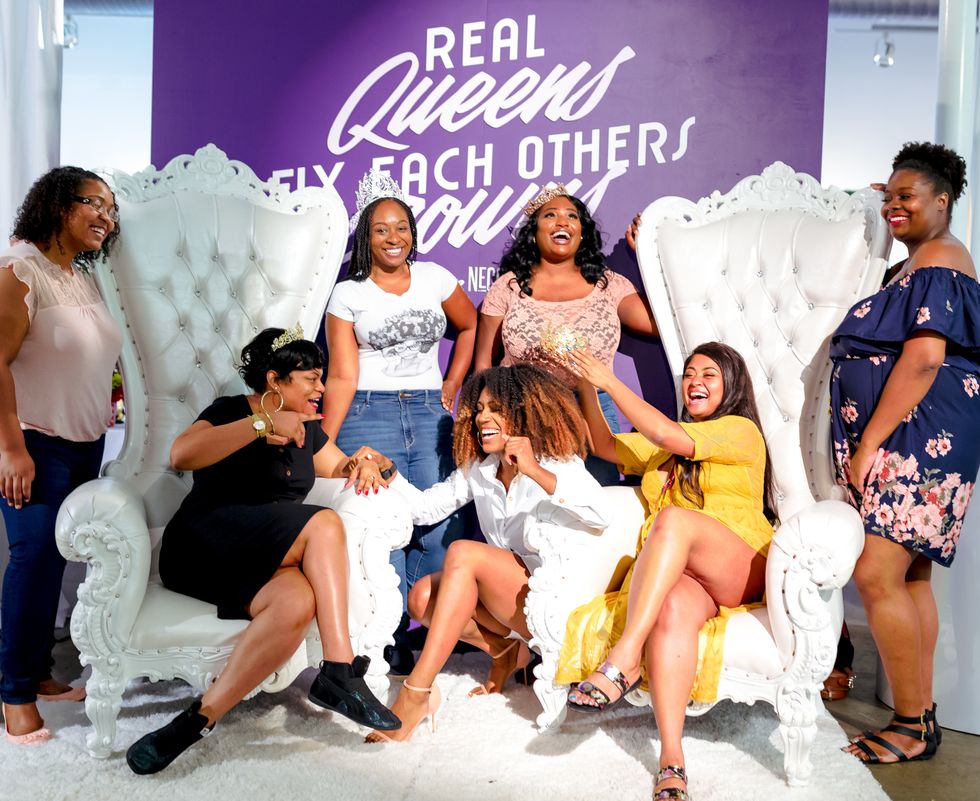 Photo by Carol Lee Rose for xoNecole
Want a peek at more of ElevateHER? Check out some of the event's highlights in the slideshow below:
Featured image by Carol Lee Rose