---
With the rise of more and more black women breaking away from traditional 9-5s to become their own bosses, the CEO is getting a revamp as the SHEeo. In the Meet The SHEeo series, we talk to melanated mavens leveling up and glowing up, all while redefining what it means to be a boss.
The Oakland-based creative started CanDid Art in 2011 after learning how to make jewelry via YouTube. With little knowledge of the fashion industry, Cox hit the ground running and attended trade shows to reach a broader retail audience. Nearly a decade later, the African-inspired artisanal jewelry line has expanded beyond California, landing an account with the Smithsonian National Museum of African American History and gaining international customers who wear her unique conversation-starter pieces worldwide. Her funky, urban-chic designs have graced the pages of ESSENCE, GQ, San Francisco Magazine, Pynk and Rolling Stone, and have been worn by many celebrities.
In this week's feature, meet Candice Cox of CanDid Art.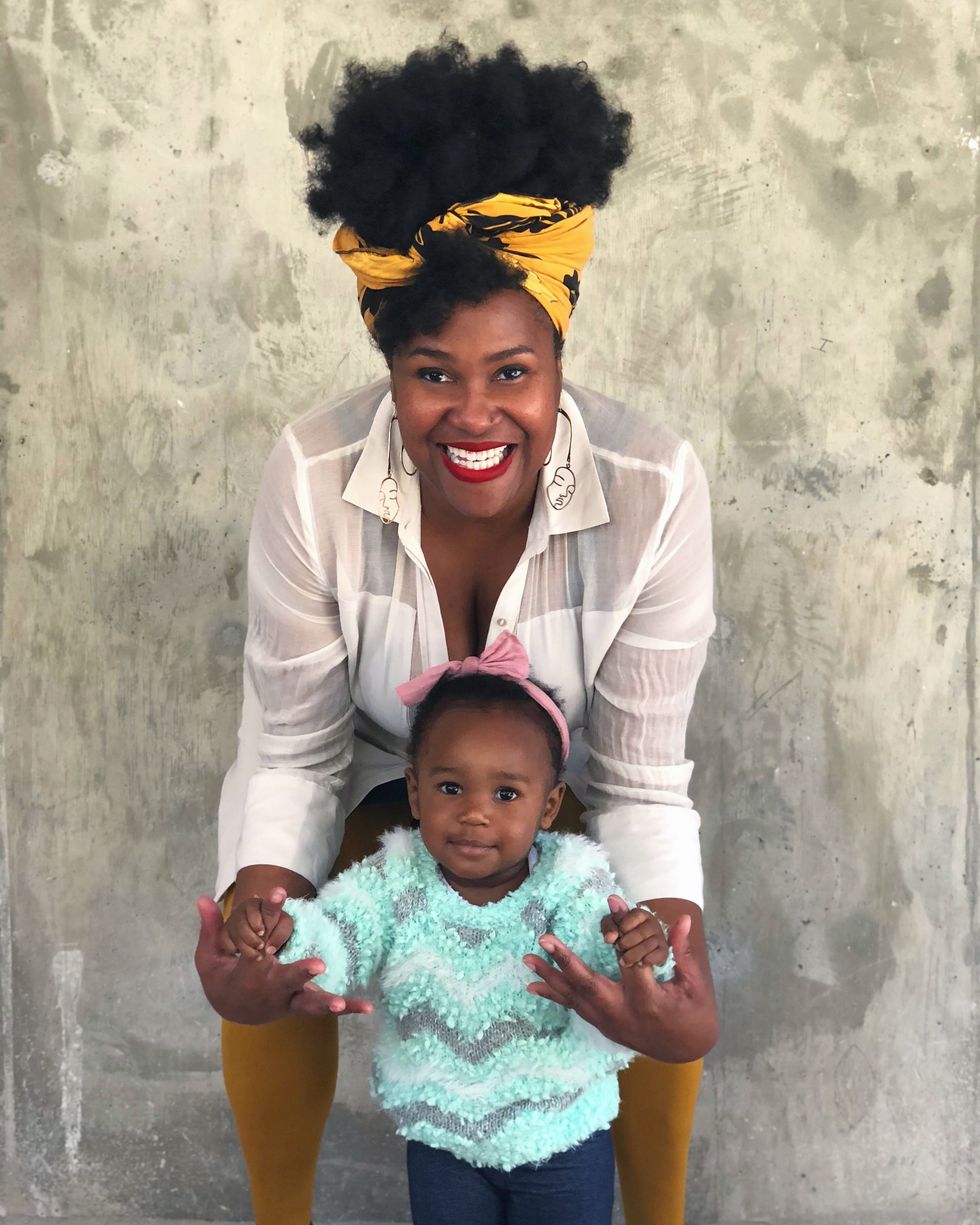 Courtesy of Candice Cox
Title: CEO of CanDid Art

Year Founded: 2011
Location: Oakland, CA
# of Employees: 1

30-Second Pitch: CanDid Art is an artisanal jewelry and modern home decor line based in Oakland, CA. We create unique conversation-starter pieces that spark trends and are accessible by a diverse customer base around the world. Our jewelry and home products are made from sustainably sourced materials and is inspired by cosmic geometry and African culture.
​What inspired you to start your brand? 
I'm an artist at heart and I wanted the freedom to create and be happy. My dad was also an entrepreneur all my life and I loved how he made moves in life as a boss, with no one to answer too (but my mom, lol) and I wanted that freedom.
What was your a-ha moment that brought your idea into reality? 
I've always been a fan of handmade jewelry and after quitting my corporate job and relocating to Brooklyn, NY, I had a phone conversation with a girl who always made these cute crochet earrings. And she was like you could buy some wholesale from me and sell to your friends. Then, something clicked in my head and I was like, I could learn how to make jewelry on YouTube and sell my own work. And that's what I did and it grew from there.
Who is your ideal customer?
Women between the ages of 27-55 that are fearless fashion enthusiasts who desire to make a statement without saying a word and are looking to adorn their body in unconventional ways.
What makes your business different?
I design with references to cosmic geometry and African Visual Culture, so my jewelry pieces tend to be very unique and one of a kind. The most common comment that I get is, "I've have never seen anything like this."
What obstacles did you have to overcome while launching and growing your brand? How were you able to overcome them? 
My obstacles would be lack of knowledge in the fashion industry which allowed me to not make smart investments in the right areas of my business in the beginning. I was able to overcome them by doing lots of research throughout the years, by reading and asking other designers that had more experience than me. A lot of it was also trial and error. When I saw that an idea or investment wasn't working, I would switch up what I was doing until I felt it was right.
What was the defining moment in your entrepreneurial journey? 
The defining moment for me was understanding the power of a tradeshow. I didn't realize how valuable a tradeshow was in terms of the exposure for your brand. You could showcase your products to hundreds of boutiques, stores and museums from around the world. At my first tradeshow, I ended up landing an account with the Smithsonian National Museum of African American History in culture and they have been carrying my line since in the Museum store.
"I now have customers internationally and that's when I realized I need to focus on getting bigger wholesale accounts to truly scale my business."
Where do you see your company in 5-10 years? 
I see my company growing into a larger, highly recognized brand made up of jewelry, home decor, greeting cards with an emphasis on kids' line of bedding, baby accessories and clothing. I see a lack of African Americans that run large children brands and after having my own daughter, I see the value in that industry. I want to have presence in hundreds of major retailers all over the world such as Target, Anthropologie, Nordstrom, Bloomingdales and large museums.
Where have you seen the biggest return on investment? 
I have gotten so much business from vending over the years and it has been instrumental in my growth. I am a people person and I love interacting with my customers and conducting my own market research through a hands-on approach.
Do you have a mentor? If so, who? 
I do not have a mentor in my industry (and would love one), but I do have an overall business mentor through this awesome company called Runway Project Oakland. Her name is Rani Langer-Croager and she is the founder of Uptima Business Bootcamp in Oakland.
Biggest lesson you've learned in business? 
You must NEVER be complacent. You will always need to continue to reinvent yourself and shift within this ever-changing society. One minute, you could be the hottest thing out there and the next minute, you're not. You have to be forward-thinking and have your next five years planned out.
​Anything else you would like for people to know, or take away from your entrepreneurial story? 
This sh*t isnt easy! You have to stay focused, self-motivated and work VERY HARD. Also having a community of like-minded entrepreneurial friends is a necessity. I love my tribe of entrepreneurial friends, because we can bounce ideas off each other, collaborate, share resources and vent.
For more of Candice and CandidArt, follow her on social: @candid_art.