---
Sandals are a girls' best friend, especially in the heat of summer. With so many new shoe trends this year, there's one style that never ceases to be on top of every must-have list during warm weather months.
The wrap-around sandal has always been a top choice with endless color options and variations, however, during this climate the short block heel has become the hottest of them all. Although our calendars aren't as booked and busy as years prior, there are still opportunities to spice up our lives with comfort still being key. The short block heel is a great alternative for those not ready to step into the tallest of heels but live for a few extra inches when given the opportunity.
Take a look at how I styled my new wrap-around sandals for warm weather looks like no other.
A Night Out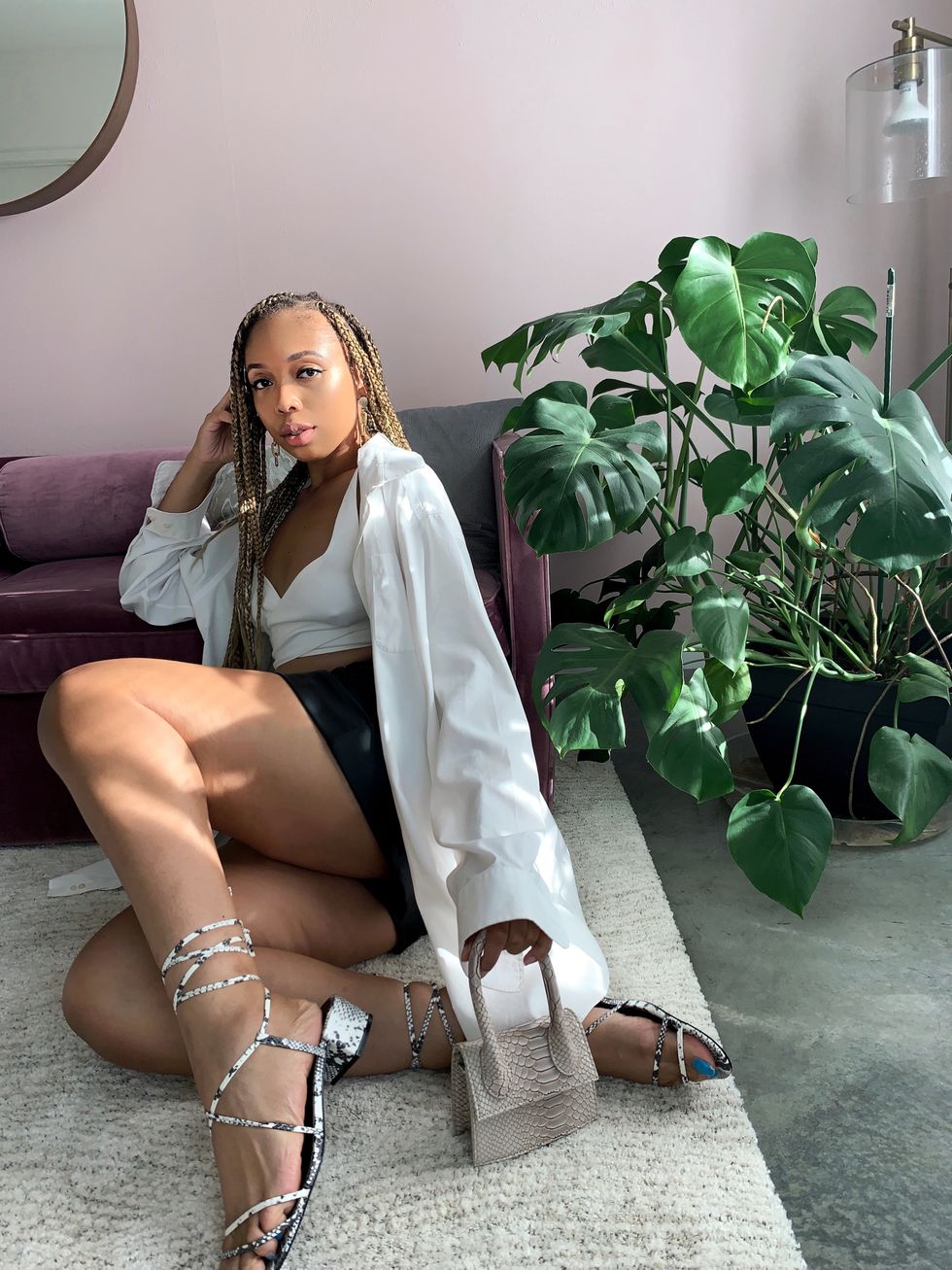 Shahirah Ahmed for xoNecole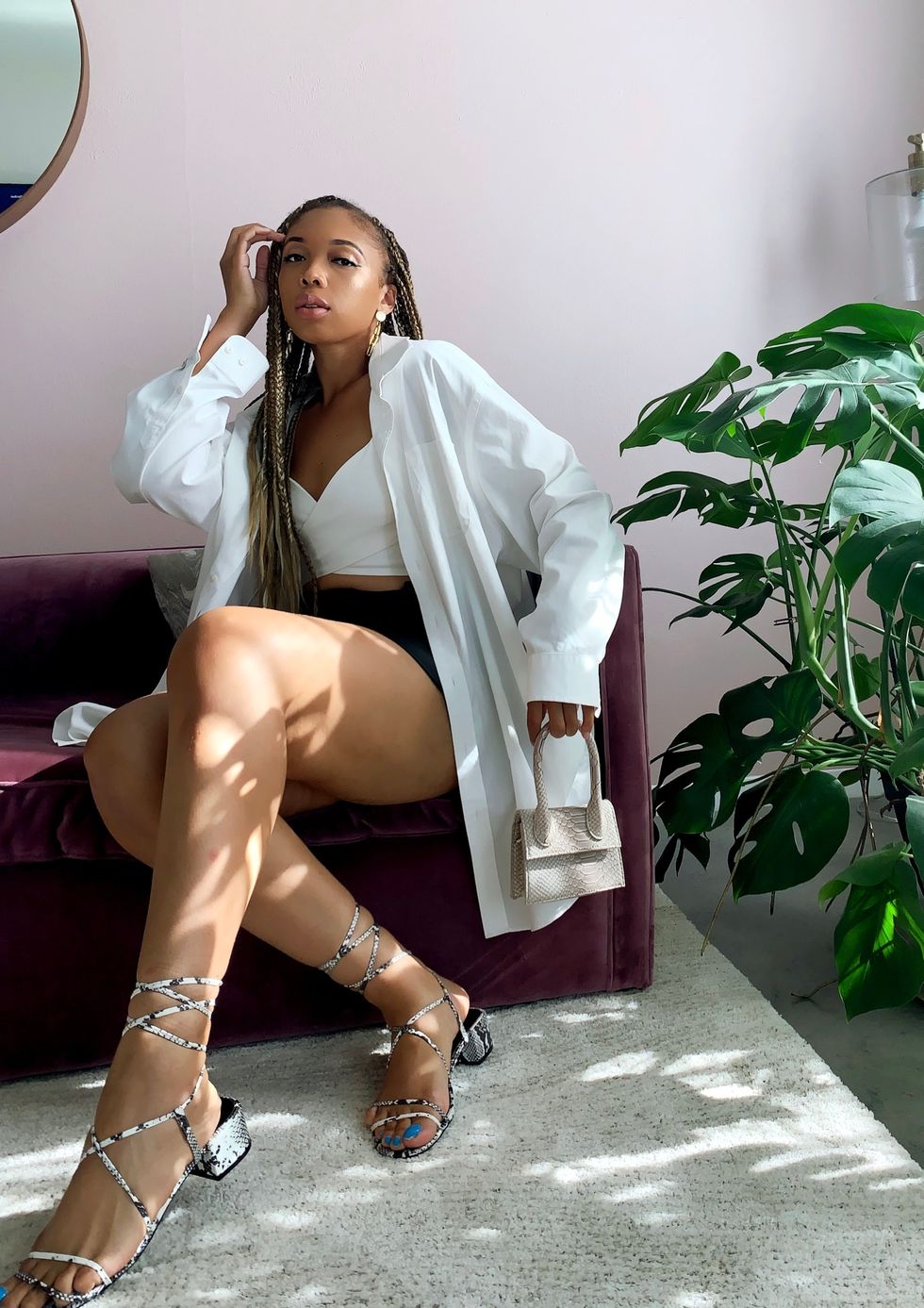 Shahirah Ahmed for xoNecole
Even as we've been forced to make major adjustments to our social lives, there are ways to enjoy a cute night out and look comfy-chic while doing so. As businesses move outdoors in a number of states, what a perfect excuse to get dressed for a candle-lit dinner on the balcony of your favorite restaurant while enjoying the starlit sky. Pair a snake print wrap-around sandal with ultra-sleek leather shorts and a criss-cross crop top underneath an oversized button-down for an added layer of warmth for the night's cool breeze. Complete this look with a neutral-toned mini bag for an even better attempt at looking your comy-chic-est.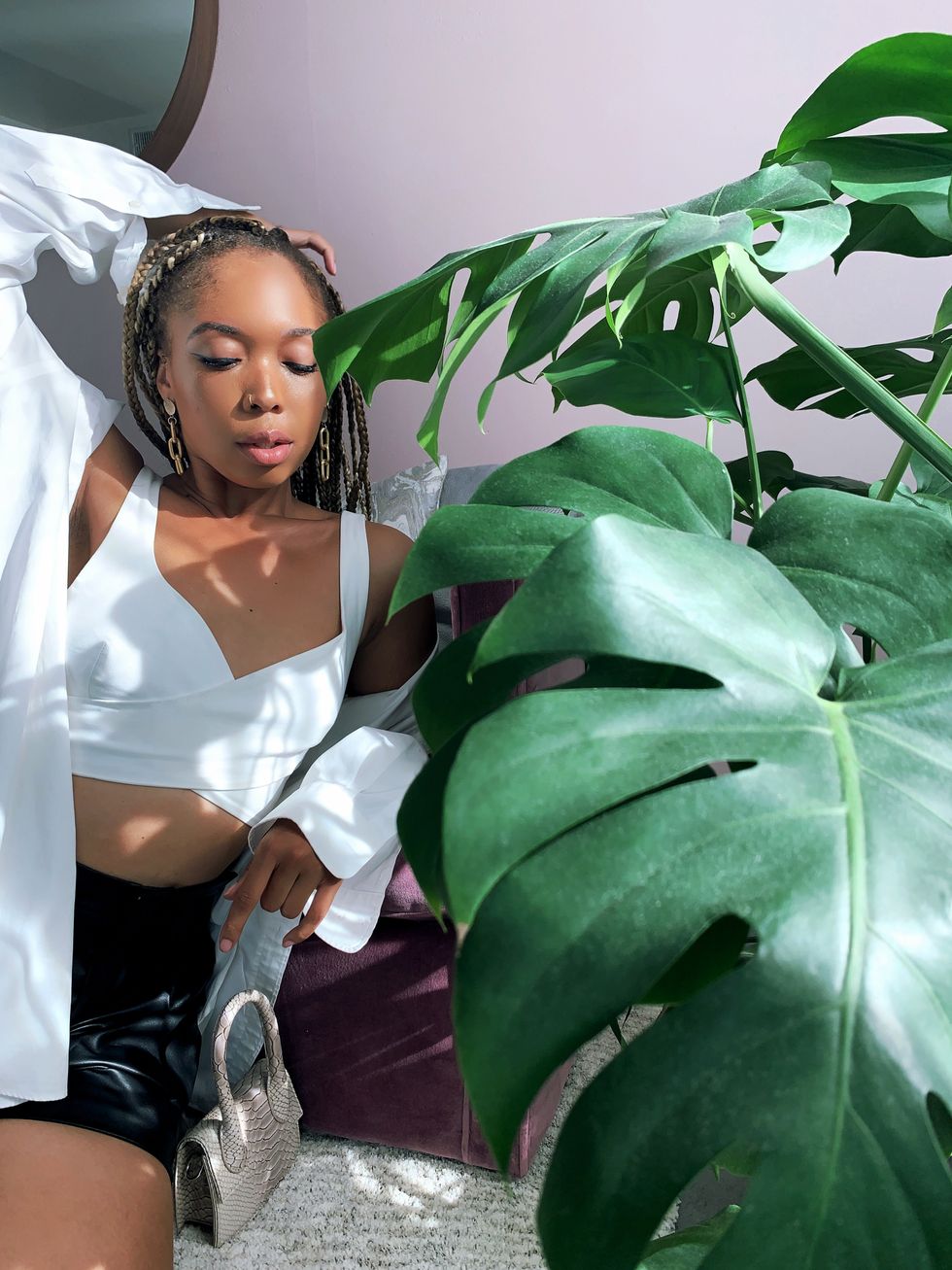 Shahirah Ahmed for xoNecole
Such a Vibrant Thing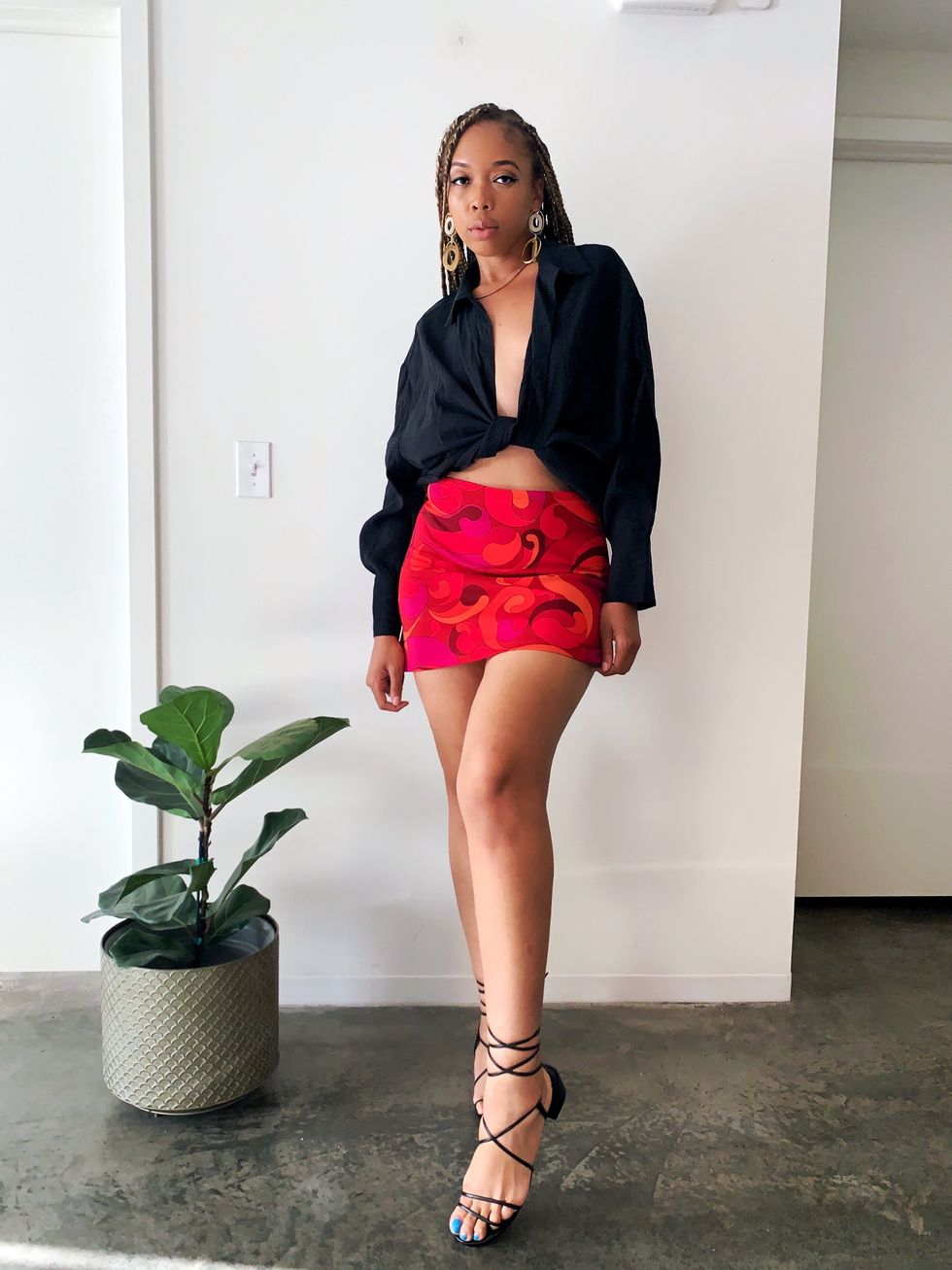 Shahirah Ahmed for xoNecole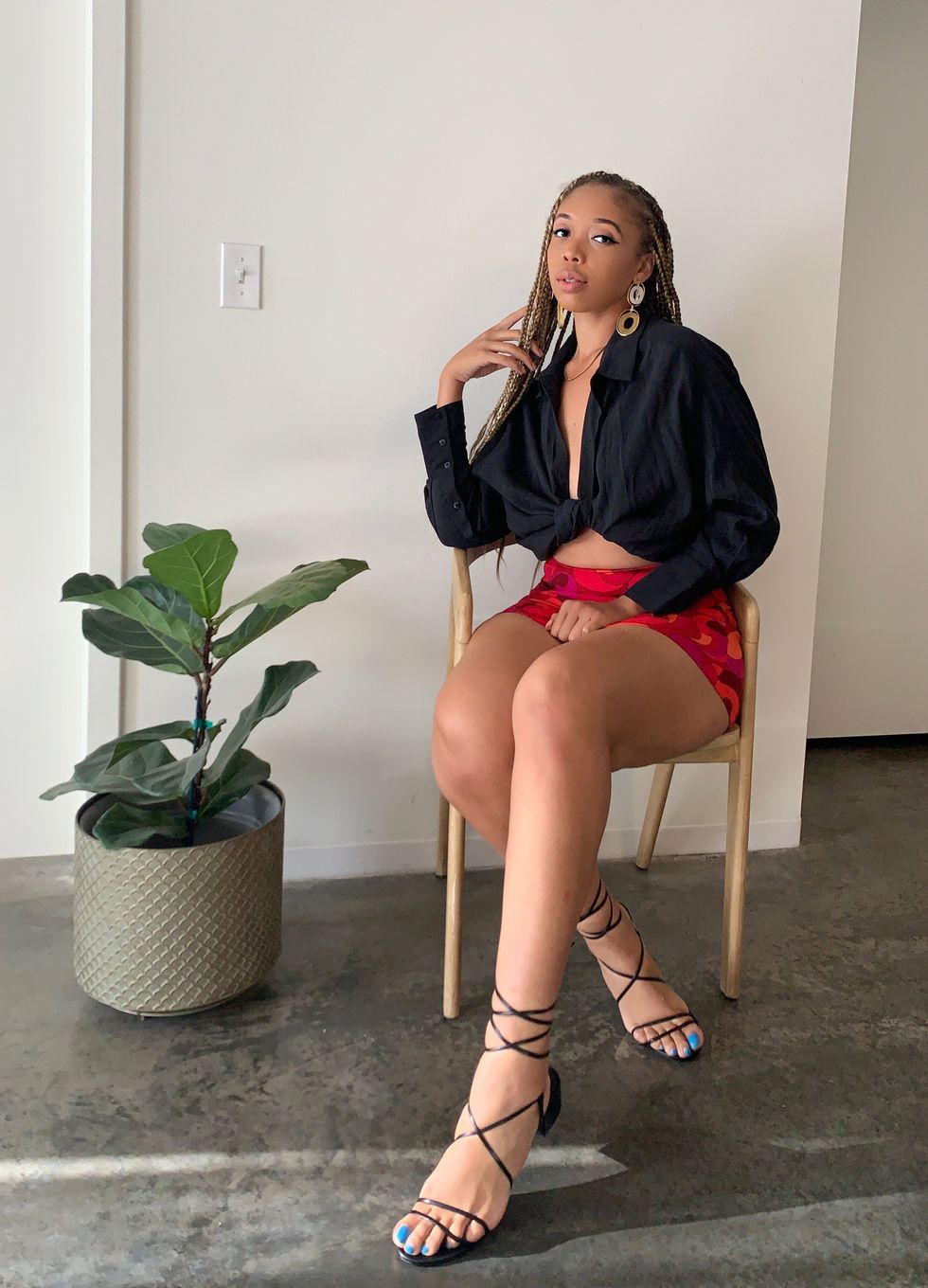 Shahirah Ahmed for xoNecole
If you don't already own an all-black wrap-around sandal, now is your chance to witness the power of chic simplicity. Paired with a vintage mini-skirt along with a lightweight hand tied button-up long sleeve, black is a satisfying contrast to this contemporary spin on a 70s-inspired look. When wearing solid-colored sandals, find a way to incorporate eye-catching prints for even more outfit fun.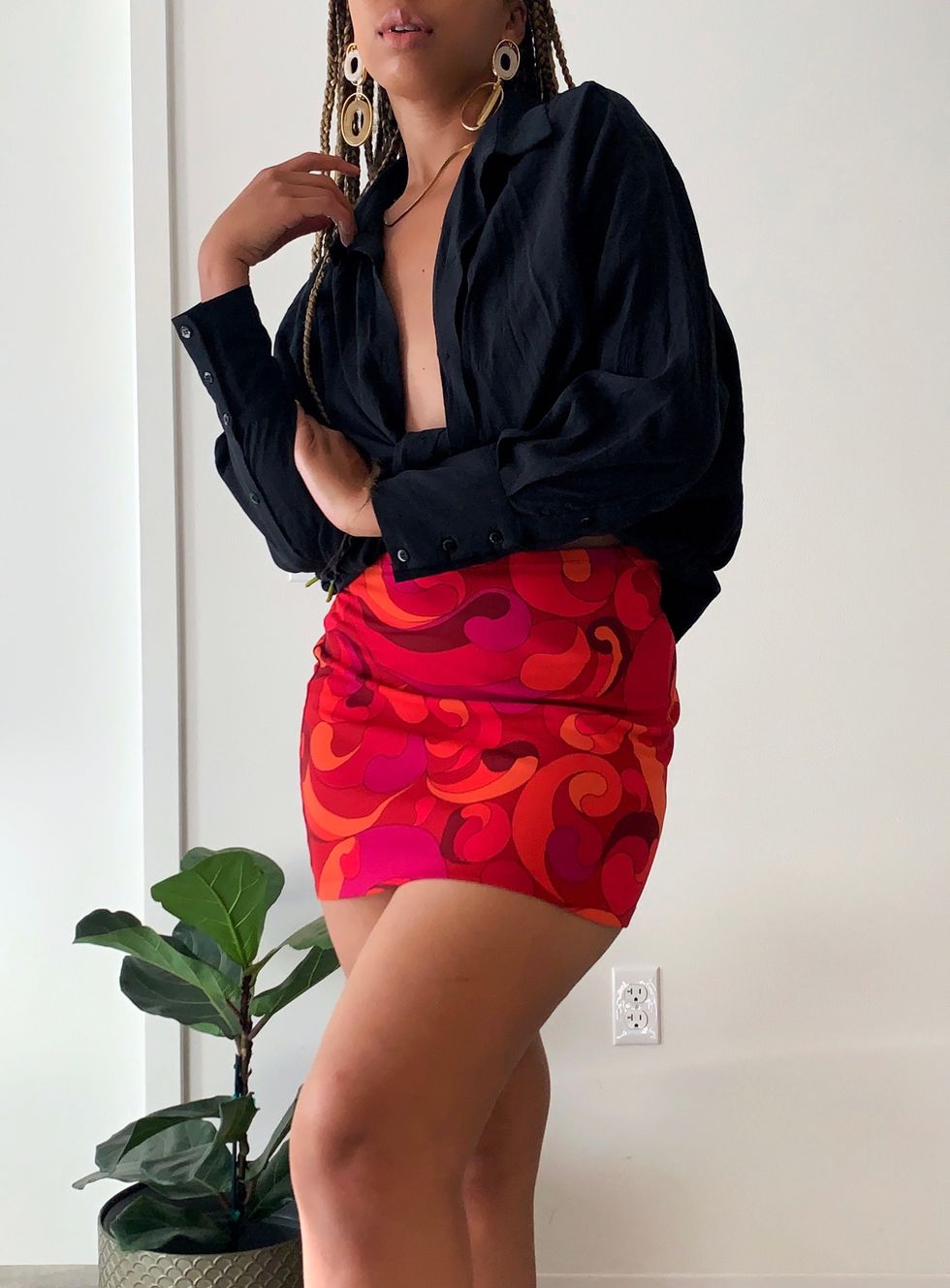 Shahirah Ahmed for xoNecole
For the Contemporary Woman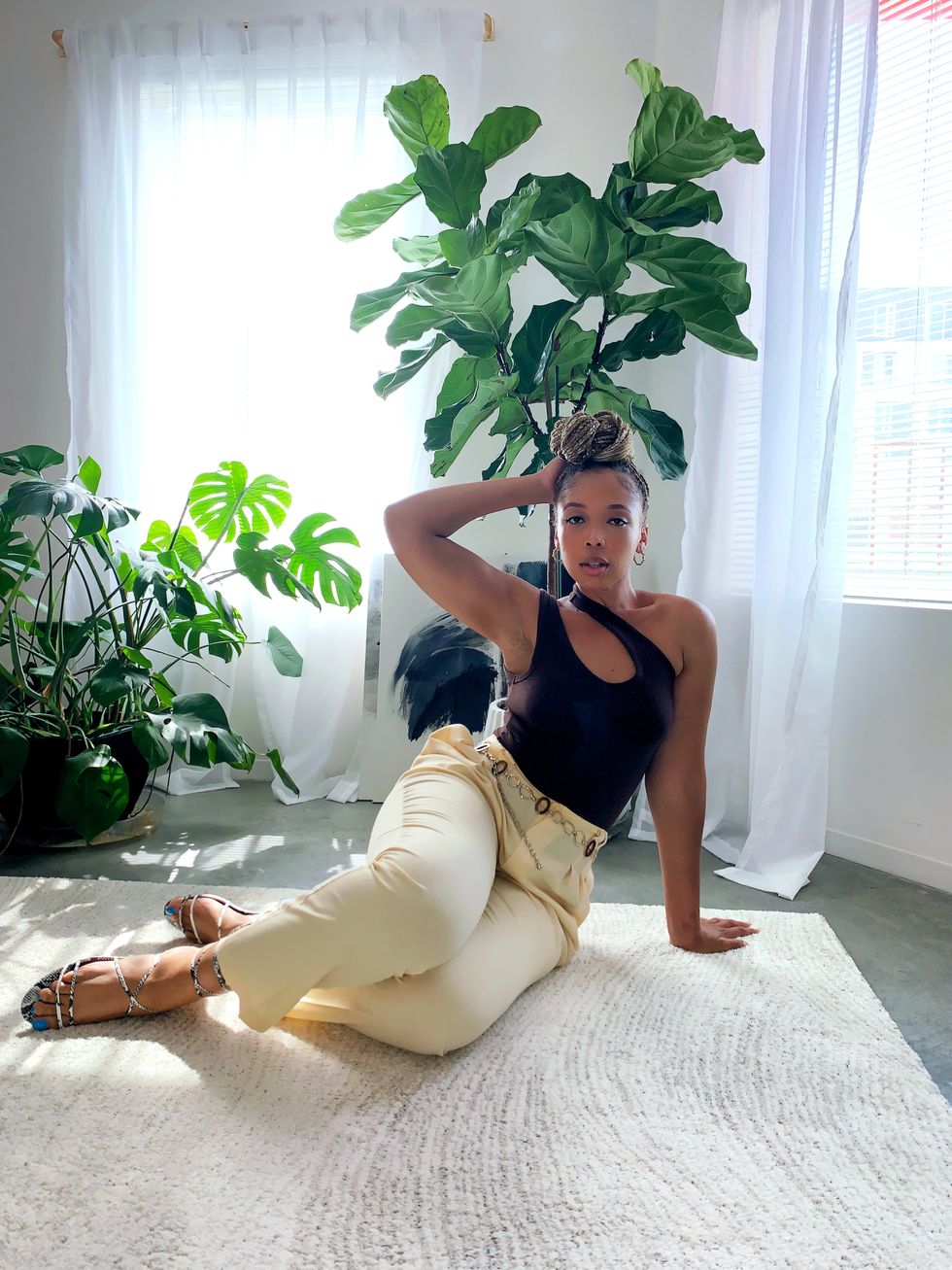 Shahirah Ahmed for xoNecole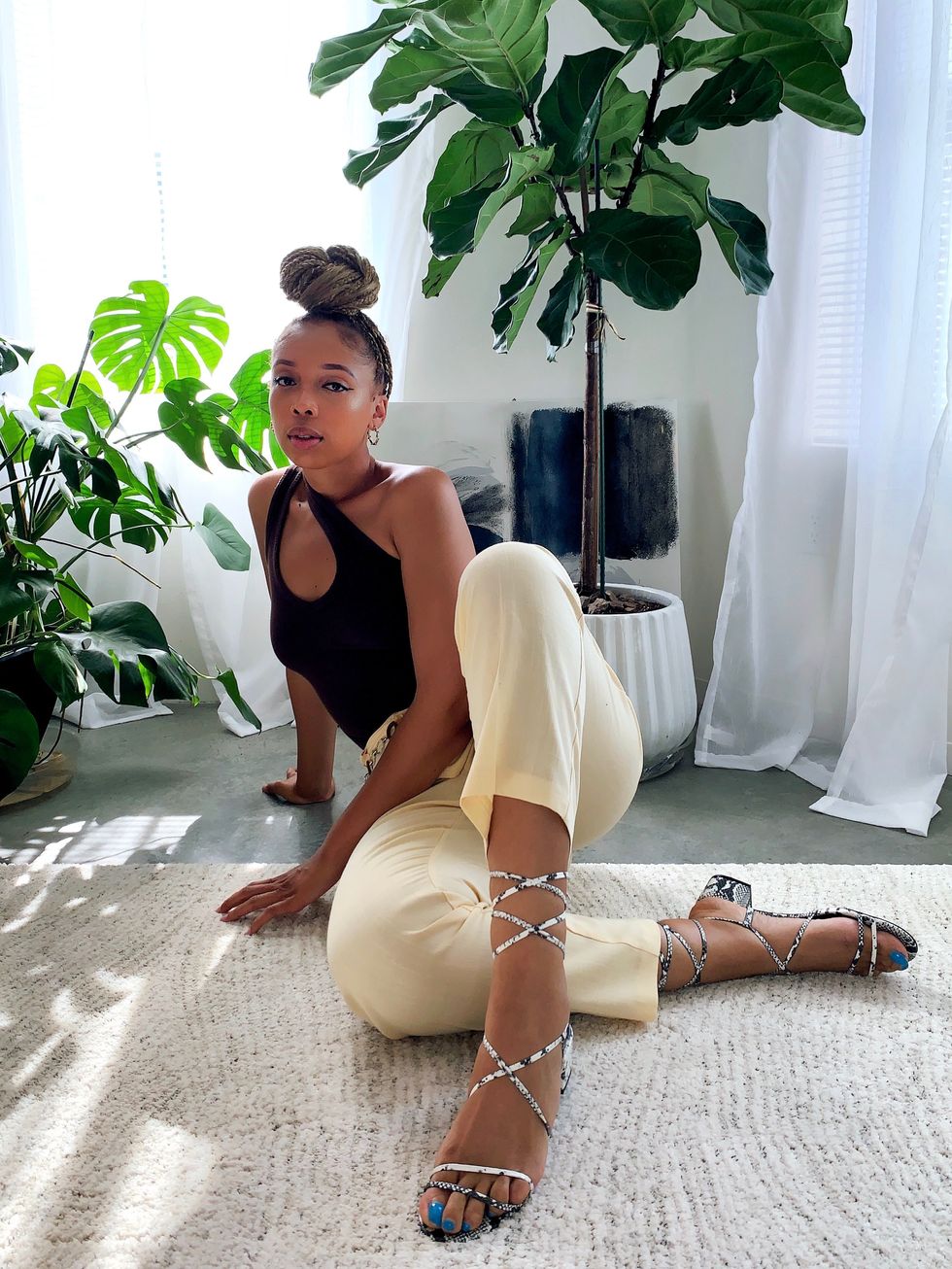 Shahirah Ahmed for xoNecole
Since my favorite aspect of every outfit is color, I decided to pair my white and black snakeskin wrap around block-heeled sandals with an unconventional color palette. Pale yellow trousers along with a brown DIY one shoulder top adorned by a silver chain belt is a summer look chic enough for the modern-day Khadijah James. Whether you're taken or living single, this conservative-yet-stylish look is one for the books.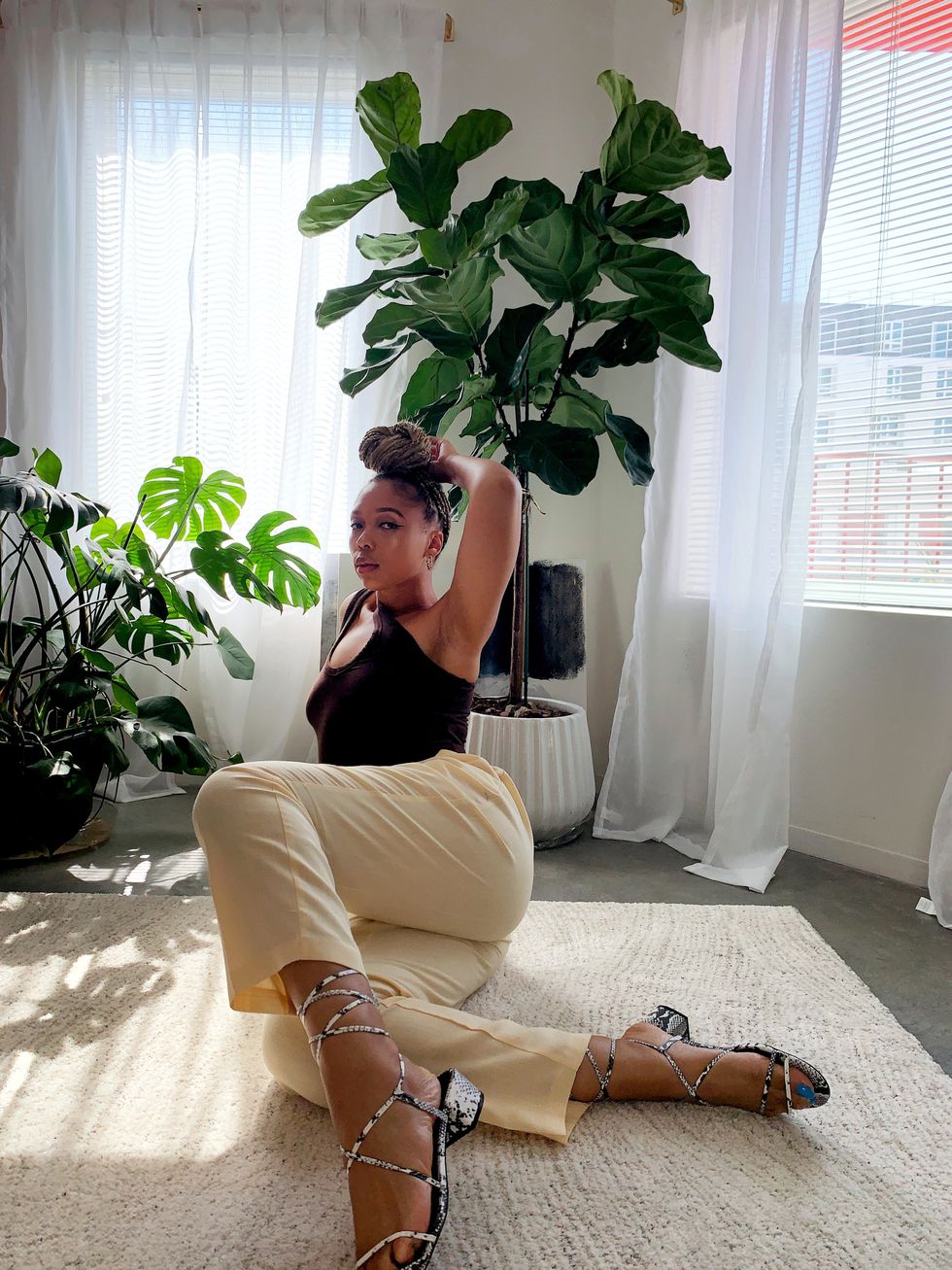 Shahirah Ahmed for xoNecole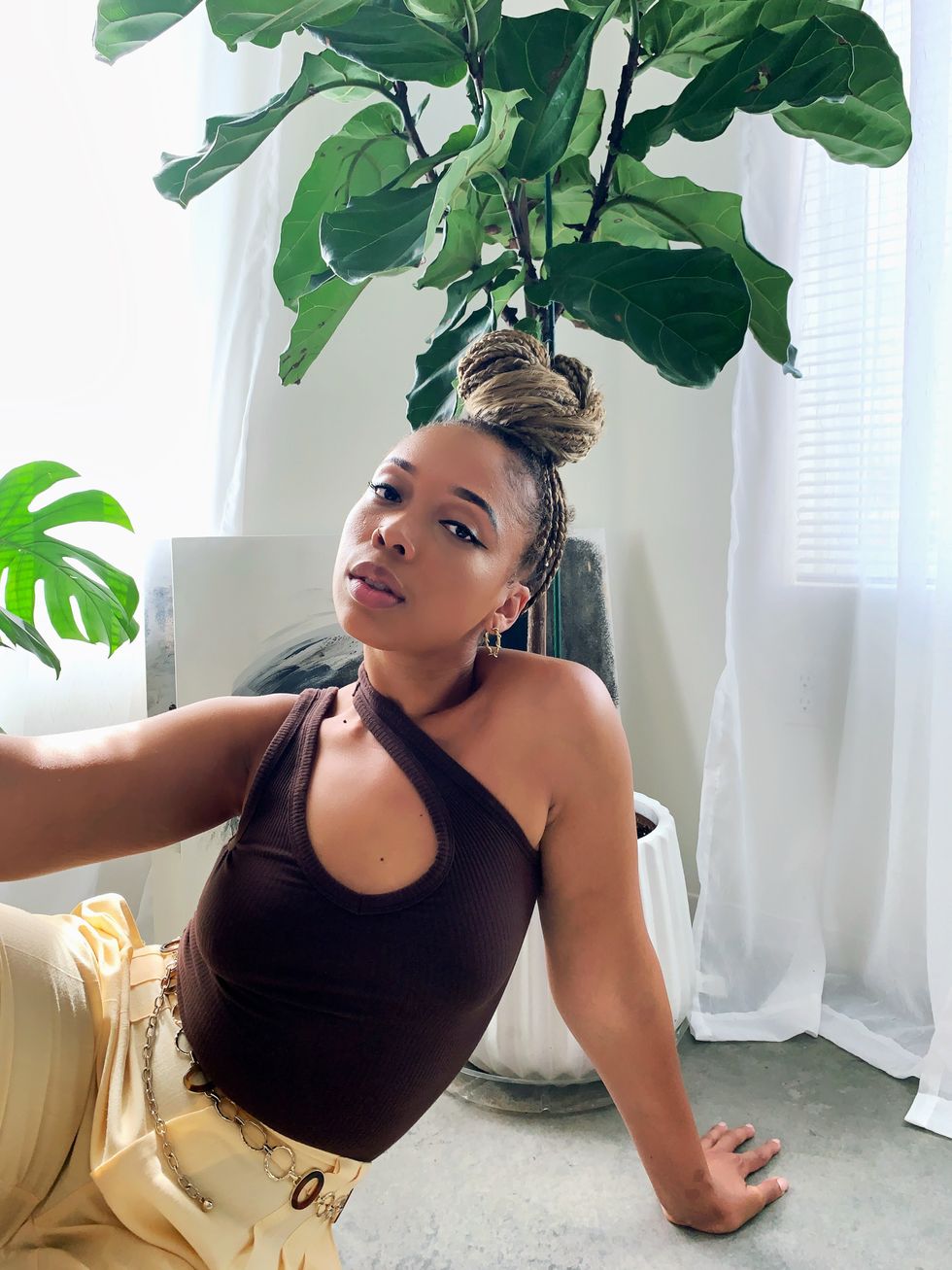 Shahirah Ahmed for xoNecole
Join our xoTribe, an exclusive community dedicated to YOU and your stories and all things xoNecole. Be a part of a growing community of women from all over the world who come together to uplift, inspire, and inform each other on all things related to the glow up. We drop xoNecole events and special opportunities into our Tribe first.
Featured image by Shahirah Ahmed for xoNecole.