Some of the best life experiences happen when you let go of fear and embrace spontaneous change.
---
Planning gives way to simply living, and questioning is quieted by a go-with-the-flow mentality. For Lauren Miller, founder of the lifestyle brand Can't Stay Put, the most memorable moments occur when she's hitting the road.
"I have this fearlessness and I am an extroverted person and I know how to connect with people very well, and the connections lead to these awesome experiences that you cant really plan—that aren't commercial," says Lauren.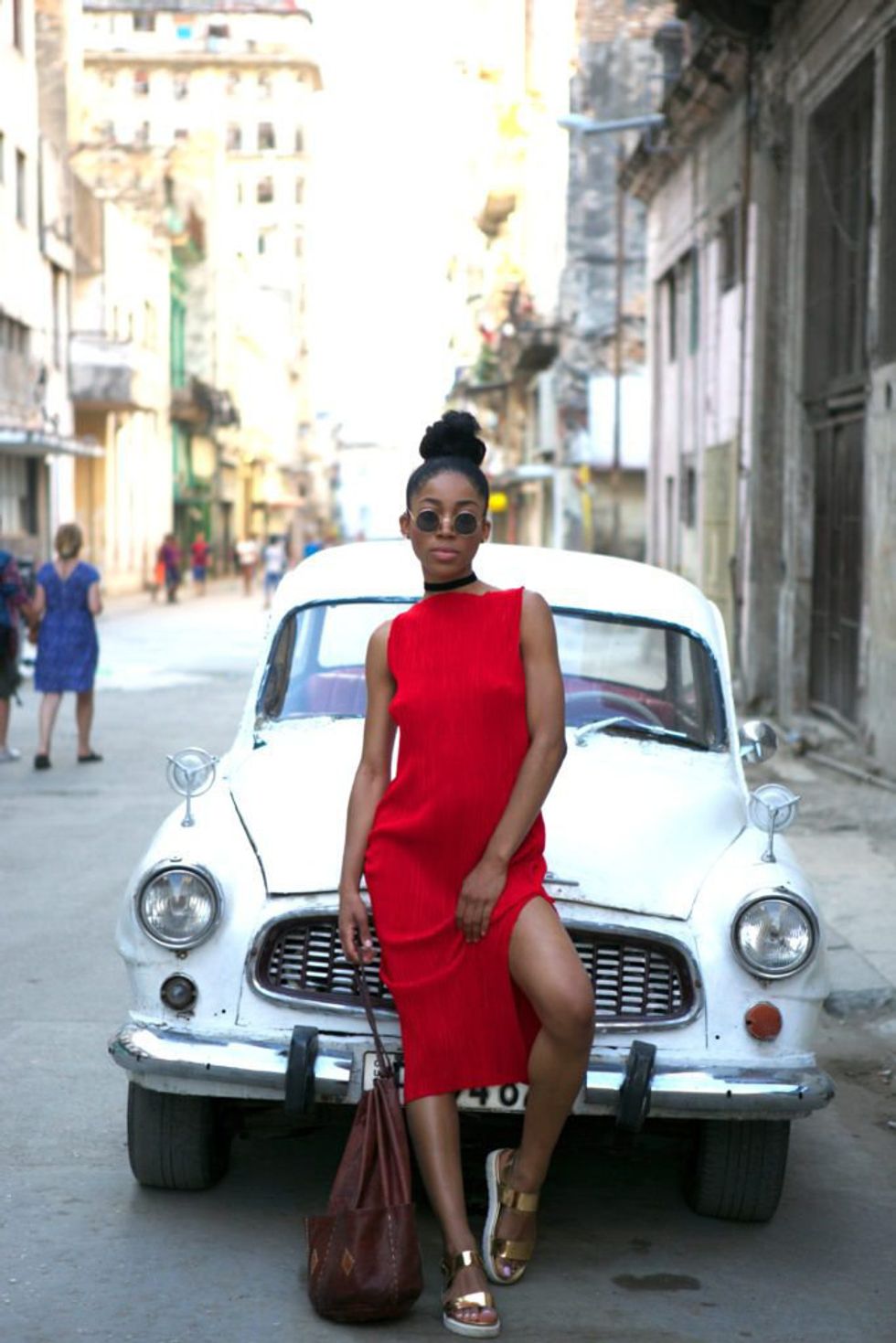 And she's not lying. Her jaunts have led her to the hoods of Brazil, tobacco farms of Cuba, hot springs in the deserts of Chile, and to classrooms of South Africa—and those are just the moments she chooses to share.
But Lauren's journey starts not with her worldwide excursions, it starts three years ago on the top floor of her California apartment, where after 12-hour days working as the Event and Marketing Manager of a fine-dining restaurant she would come home and record videos voicing her frustration with working in an industry that she had no interest in. Sure, she made good money. But what good are dollars when the lifestyle that you're living doesn't make sense? Lauren got tired of asking that question, and even more fatigued with faking that this was a life that she desired.
"I knew I wasn't living or walking in my purpose," says Lauren. "I wasn't doing what God put me on earth to do, and I was just at a point where I was very frustrated just trying to figure it out."
On her 25th birthday, Lauren took a trip to Maui and prayed that God would reveal her purpose, promising that she would run 100mph even if it came at the expense of her own comfort. The answer didn't come that day, but when she returned to the states she put in her notice at work anyway—no plan, no direction, but also nothing to hold her back.
In celebration of her transition from the job that was no longer fulfilling, she returned to the place that inspired her leap of faith. This time, she got the answer that she was looking for just three months prior in the bamboo forests of Maui.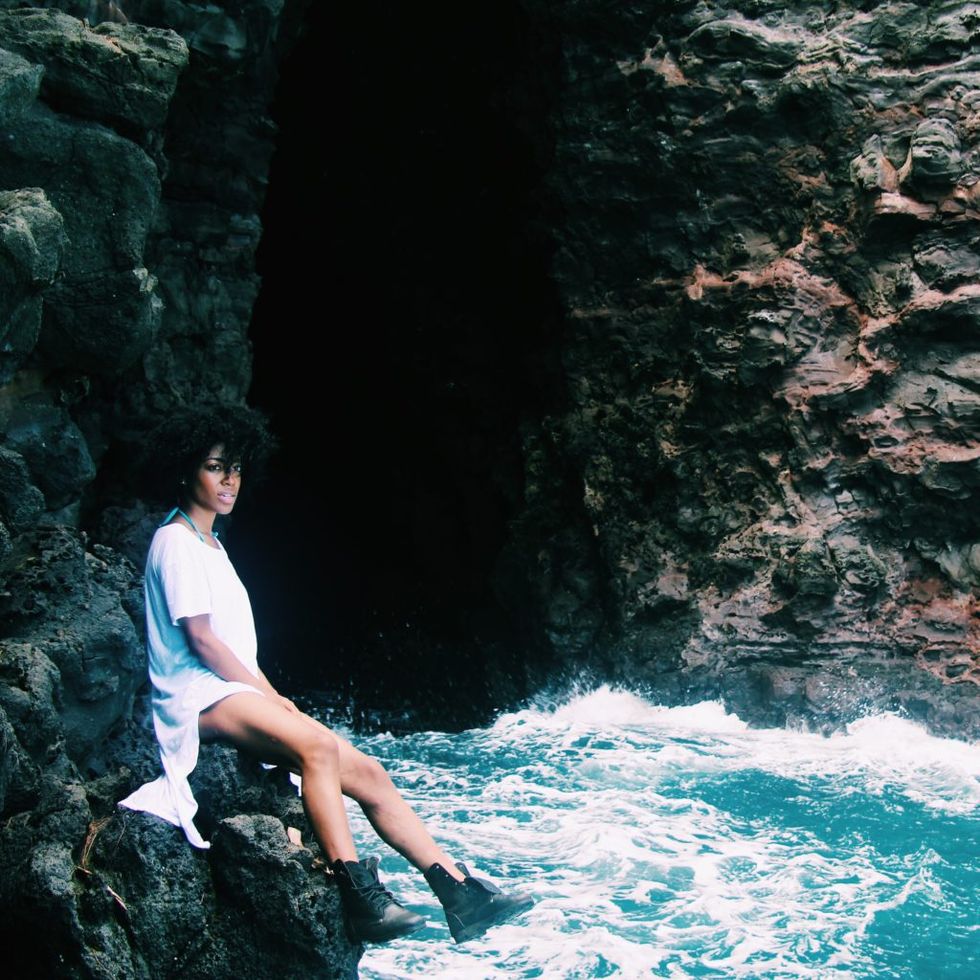 Maui, Hawaii
"God was like, 'you need to figure out how to do this. You need to figure out how to inspire people through your experiences'," says Lauren.
"This" turned out to be the thing that Lauren had been doing all of her life, but failed to realize that her purpose was rooted in her passion. Since the age of five, she had been jetsetting across the world. There were the monthly trips back and forth between Atlanta, where she lived with her father, and D.C. to visit her mother, who at the time was appointed to a position under the Bill Clinton administration. There was the fact that she bought her first Delta SkyMiles ticket at the age of 11, and that she had a passport before she could even fully comprehend what having access to the world and to different cultures truly meant.
But like many, Lauren didn't imagine that something that was her norm would one day become the platform to help others embrace their true selves. At Howard University, she studied Biology and minored in Chemistry, believing that being a doctor was what she was supposed to do simply because she was good at it. But by senior year, she could no longer ignore her instinct. "You have to really have a heart to want to become a doctor. It's not a profession that you do because you want to make a lot of money."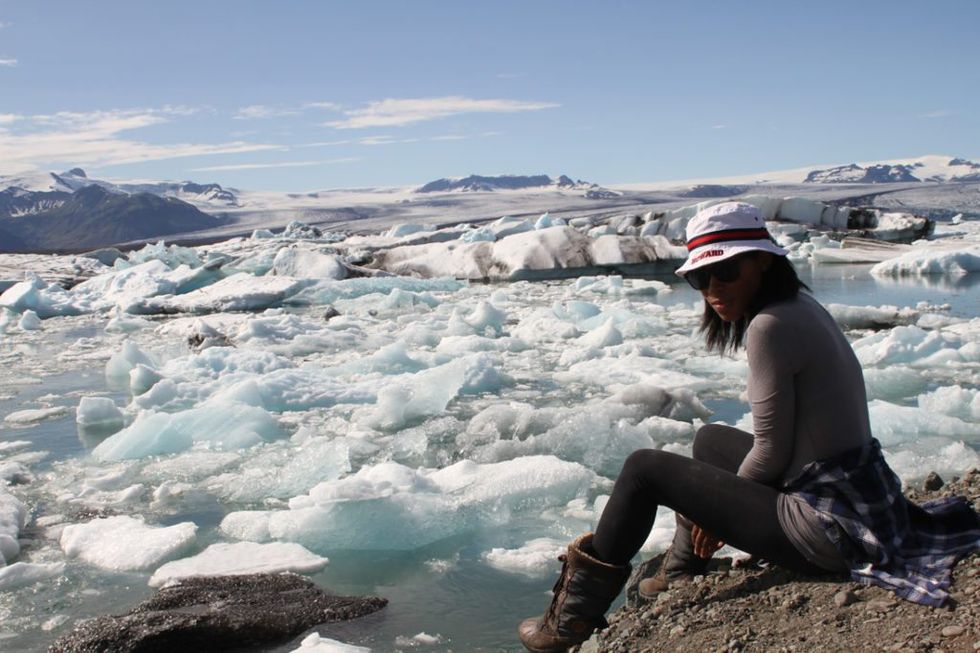 Iceland
After graduating, she took a year off and moved to Nebraska—following a boy, of course—before attending a master's program in business at Wake Forest University, and then moved to California to work at a family-owned restaurant. Even then, the travel bug didn't die. "I would always incorporate [travel] into my life because it was just my life. And the year I turned 25 is when I got that itch; 'Yo you've got to figure this out!' Because I was yearning for more purpose."
After quitting her job she broke her lease, moved her items into a friend's basement, and promised to cook and clean during the times she was in town in exchange for a place to sleep. She had the passion, but no plan. Later that same week she ran into a life coach, but with no money in her pocket, the only thing she had to offer was her commitment. "He said a lot of people say they want to change their life, but they don't want to put in the effort and the work and I would much rather you not waste my time than pay me," says Lauren. "I was like well I don't have no choice. I quit; I'm out here."
"A lot of people say they want to change their life, but they don't want to put in the effort and the work."
It was one thing to confess her dreams, but to put action behind it would take a greater level of sacrifice. After coming up with the name Can't Stay Put, Lauren had her first big hurdle—funding her launch trip to Southeast Asia. "I changed my screensaver on my computer and my phone, everything and I was just engulfed in it and I put together a proposal and sent it out to people trying to raise money or trying to get some type of intelle on how to really make this work."
She was hit with countless no's from friends and family who questioned her decision to abruptly quit her job before receiving a $2,500 yes from a former client who saw her vision just as much as her diligence. "It was one of the best days of my life because at that point I had never really worked on something that I didn't know was going to work," says Lauren. "I think for a lot of young people, there's no guarantee. We all want to be a boss and growing up, you hear about whatever you put your mind to you can do, but you don't really test that."
She also had the commitment of a former colleague and high school friend, who passed up three job offers in order to travel as Lauren's photographer. Seven thousand dollars later, Lauren took her first Can't Stay Put trip through Thailand, Hong Kong, South Korea, and Cambodia, and hasn't stayed put since.

Lauren will be the first to tell you that that answers aren't always in the plan, but in the process, and that too much planning can impede action. Since launching Can't Stay Put she's discovered that the brand isn't solely about travel, but about encouraging others to create the life that they want to live against all odds. As a self-proclaimed inspirational explorer, travel is just the umbrella under which she spreads her gospel.
"When I first started this money wasn't on my mind. It was like I know I can help people, and that's been the overarching theme: How can I use this to help people? How can I speak life into other people's dreams and make them feel just as fulfilled as I did just to get out here and do some shit?"

"How can I speak life into other people's dreams and make them feel just as fulfilled as I did just to get out there and do some shit?"
Of course money did come and so did new opportunities. Brand partnerships, life coaching sessions, speaking engagements—Lauren has become a voice for those wishing to live fully, but afraid to leave comfort behind. "For a lot of people our age, we don't really understand what sacrifice is; we don't really understand what real work is. When you give something up it's going to be uncomfortable, and you have to be okay with that and know that you're doing it for a reason. I knew that if I didn't want to have a regular life I was going to have to do some irregular shit."
By no means is Lauren sugarcoating the journey. It's a lonely road to being an entrepreneur, and even more isolating when you're always on a plane heading to the next destination. Seeking solace with fellow travel entrepreneurs like long-time friend Zim Ugochukwu of Travel Noire, helps to remind her to embrace every part of the journey.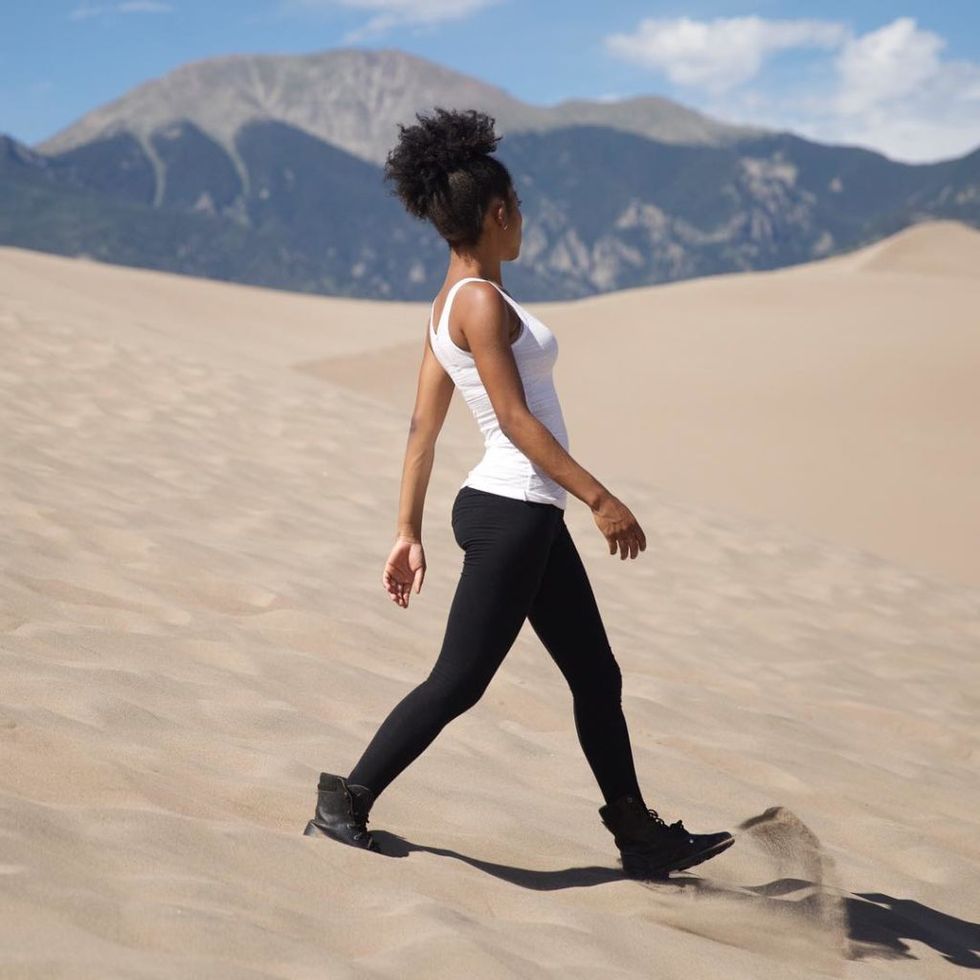 Great Sand Dunes, Colorado
"Before I set out I knew there were going to be times where it was going to be hard as hell. God is not picking on you. This down time is not specific to you, that's just a part of it. All of the things that you want God is going to give it to you, but you need to prove that you deserve it and that you're worthy of it. If you don't let it deter you or break you, you're really worthy of these amazing things that you said that you want."
It also helps to know that her sacrifice—moving from couch to couch and sometimes not knowing if she'll get more than one meal a day—is touching the lives of those who she inspires. "I'll get an email from somebody saying how I've changed their life, and I'll end up crying like thank you, you don't understand that you were sent. You think that you were just telling me how grateful you are but you were sent because I needed to read this at this very moment because I was just in a bad space."
"I have pity parties," she admits. "But you may have one or two drinks at the party and then you have to go. You can't stay. You can't stay at the party."
To live a Can't Stay Put lifestyle isn't easy, but it's worth it. With each destination—each new adventure—the traveler is planting the seeds of success in the minds of those who desire to make the impossible possible, and that's an experience that can't be captured on camera.
For more on Lauren, follow her on Instagram.