---
I have had quite a few disappointing birthdays over the years. Every time I planned a dinner or a get-together, I always seemed to be let down. Something unexpected would always happen that had me feeling some type of way. Friends canceled after they R.S.V.P.'d or there were arguments over the restaurant bill. I was even kicked out of my 23rd birthday party because one of my girlfriends' guests lacked V.I.P. etiquette at our joint birthday party. I just didn't feel seen or celebrated by the group of people I chose to be my friends at that time. To be fair though, in your twenties, what do you really know about true friendship? But still, I knew I deserved so much more.
After a while, my birthday became a day I didn't look forward to. I used fear of getting hurt or being disappointed as a guard. Honestly, I didn't start enjoying birthdays until my 27th birthday. I was in a new city, with a new group of friends, who made me feel more seen and appreciated than some of my lifelong friends I currently have. It wasn't until my 33rd birthday I decided to spend my birthday alone.
Celebrating my birthday alone was the most uncomfortable yet empowering thing I had ever done. Why didn't I think of doing this sooner? Now, every year I typically spend my birthday alone. It's not that I don't enjoy the company of my friends–I do. But over the years, I learned to enjoy my own company. I know that I could never let myself down. I know that I would not give myself less than I deserve. And sometimes, in the end, you have to be your own best friend. Word to Beyoncé, y'all. Sometimes, "me, myself, and I" win.
Here are a few things you can do on your birthday alone.
Write Yourself A Love Letter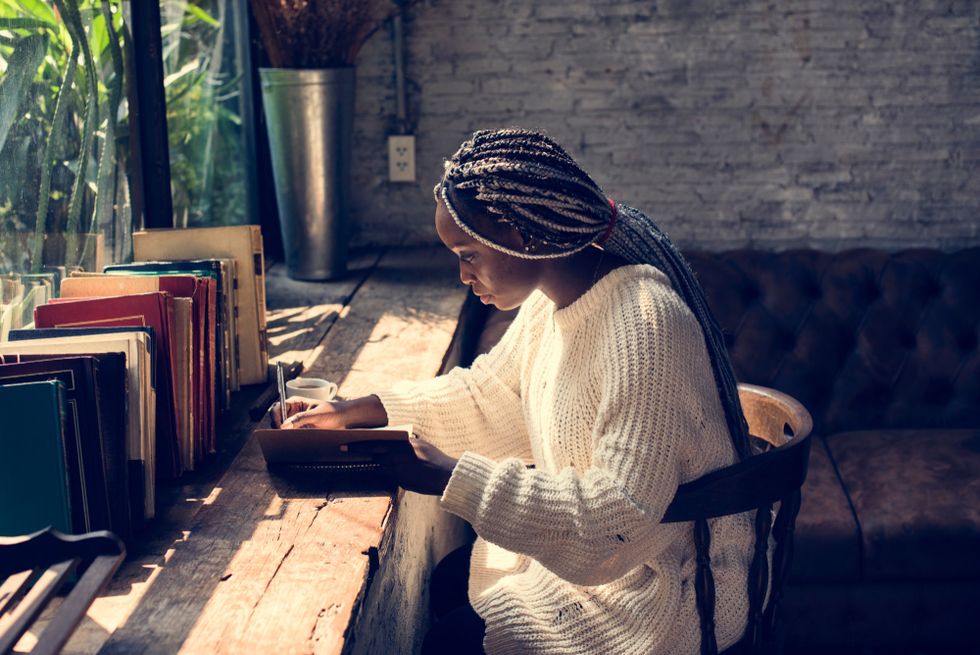 Shutterstock
Writing yourself a love letter is the ultimate form of self-intimacy and self-love. What better way to celebrate your birthday than to shower yourself with words of affirmation? I started this ritual a year ago. And I will continue to practice this ritual on every single birthday. There is something about using words to embrace the woman you are. We as women don't do this enough, we don't give ourselves enough credit for everything that we are. It's time we pay attention to how we speak to ourselves.
On this birthday, be gentle with yourself. Write about your qualities, flaws, and accomplishments. Make yourself a few promises because you know you will never break your own heart. Remember, pen to paper always wins.
Buy Yourself Flowers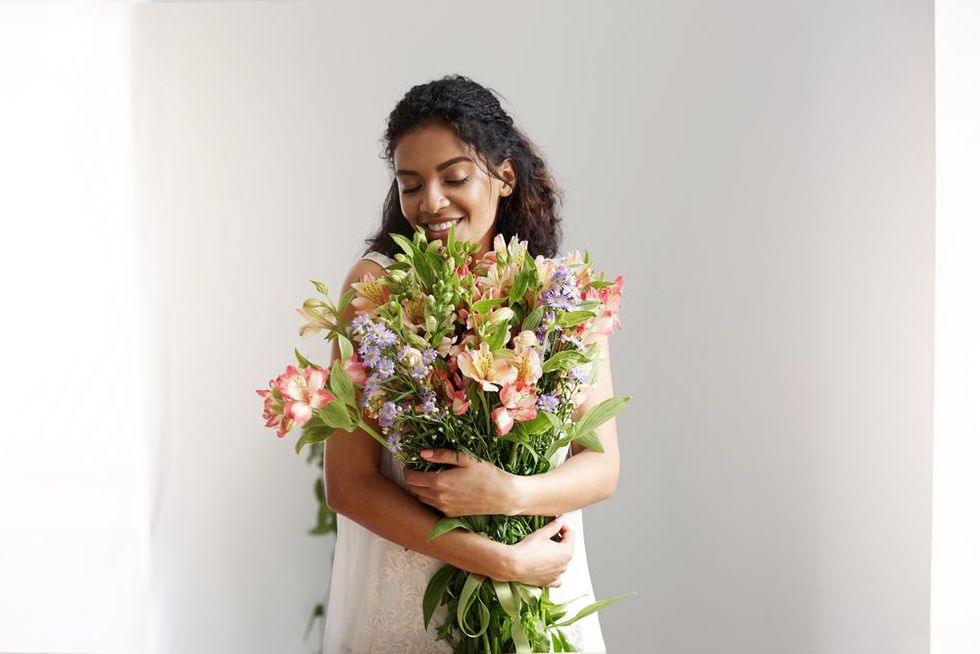 Shutterstock
You deserve flowers at all times. Don't wait for a guy or a friend to give you flowers. Especially on your birthday. Head to your local florist and create your own bouquet. Did you know certain types of flowers can enhance your energy? Carnations symbolize commitment while Freesias exudes positive energy to everyone around it. Pay attention to colors – red symbolizes power, life, and vitality. Yellow builds self-confidence and encourages optimism. Green represents tranquility and helps you stay grounded.
Treat Yourself To A Fancy Brunch Or Dinner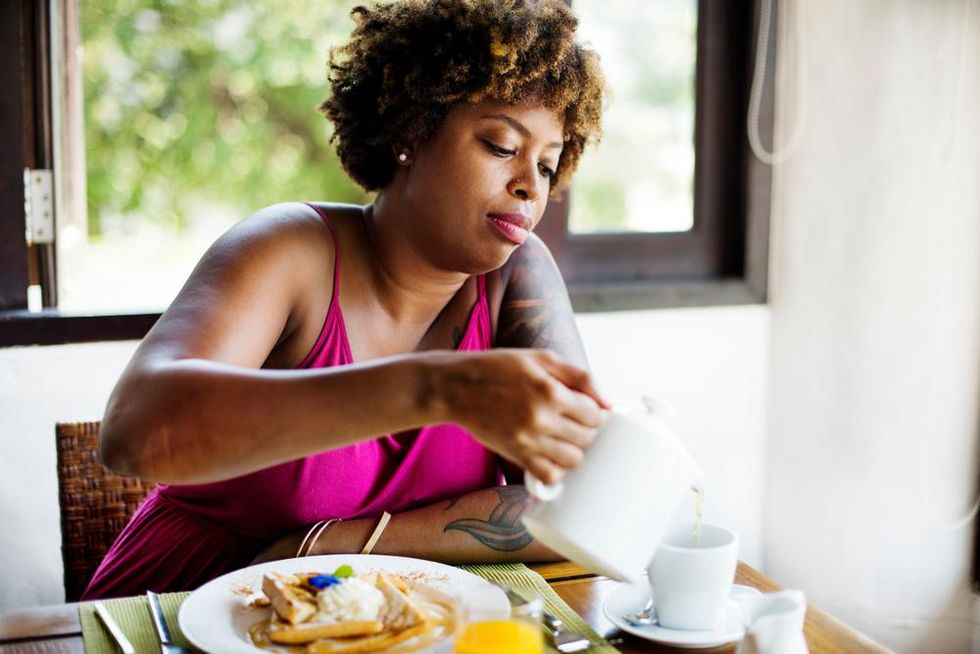 Shutterstock
Like Drake said, "Oh, you fancy huh. Nails did, hair did, everything did." Reserve a table for one at your favorite restaurant or at the new trendy restaurant you have been dying to go to. You don't always need a group of friends to make you feel special on your birthday. You control your feelings. And making yourself feel special is your power. So, get your face beat, put on that outfit, throw on those heels, and pull up to that restaurant with C-O-N-F-I-D-E-N-C-E. Don't give two fucks about the people staring at you just because you're sitting alone. They are probably admiring you anyways queen.
And if you'd prefer to do a quarantine-friendly version of this, prepare yourself a decadent meal or order in from one of your favorite restaurants. Treat yourself to a slice of luxury in the comforts of home.
Spend Your Day At A Day Spa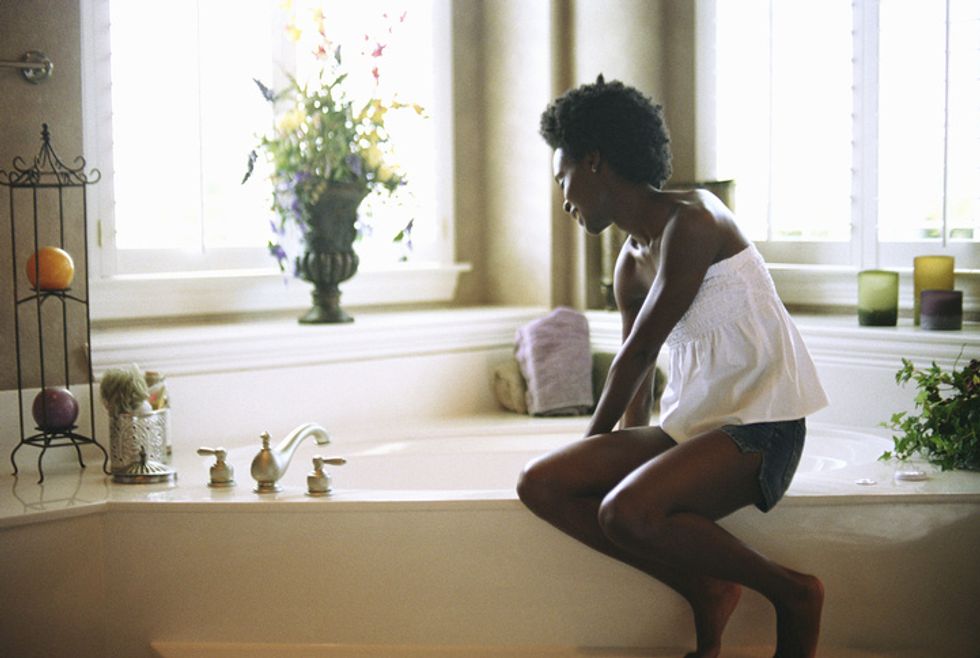 Shutterstock
Go ahead girl, and pamper yourself at a day spa. I mean, is there a better way to spend your birthday than getting your glow on? A fresh facial or clean skin just gives me all the feels. Book yourself a facial, massage, body treatment, manicure, or pedicure. If a day spa isn't your thing, try a Korean bathhouse or a Russian-Turkish bath. You can relax in different types of saunas, steam rooms, salt rooms, or aromatherapy rooms. Bathhouses offer all types of amenities and services for the ultimate day of self-care.
Wine Tasting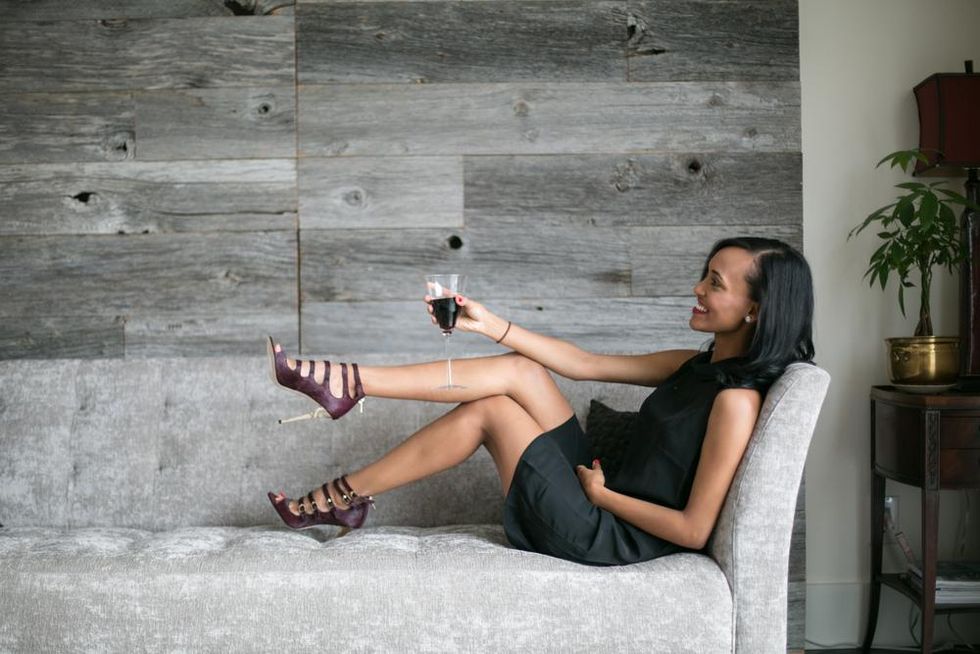 Shutterstock
Who doesn't love a good bottle of wine? Spend your special day in a beautiful vineyard and let your palate explore rich flavorful wines. While I have not done this for my own birthday, I did do a wine tasting safari at Malibu Wines by myself. I spent the day at this famous family-owned winery known for its scenery. I enjoyed picturesque views, feeding farm animals, and meeting new people. Of course, I enjoyed the wine, but I was in awe of the fact that someone owned 1,000 acres of land.
Travel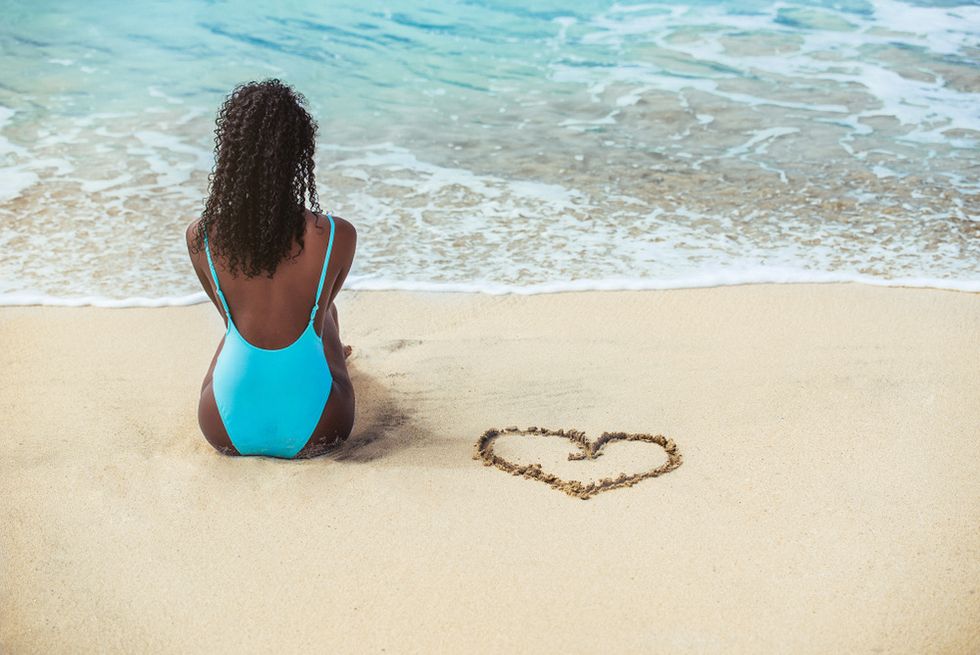 Shutterstock
Solo travel is life. Get you some sexy bikinis and take that solo birthday trip. Remember you are BAE. I took my first international solo trip for my 33rd birthday to Cabo San Lucas, Mexico. Mexico was a whole mood. It was tacos, tequila shots, and sunsets. On the eve of my birthday, I ordered room service; crème brûleé with a glass of Moscato. Just before midnight, room service delivered my decadent dessert. I brought in my birthday in the comfort of my hotel room bed.
On my 35th birthday, I flew solo to Puerto Rico. Puerto Rico was even better than Mexico. I met up with a girl I connected with over a xoNecole Instagram post about solo travel. We slid in each other's DMs. And on the day of my arrival in Puerto Rico, homegirl scooped me up from the airport. She then connected me with another girl who had the same birthday as mine.
Coincidentally, this same girl was also staying in the same boutique hotel as me, The Dreamcatcher. This had to be a universal sign because from that point forward it was rooftop dinners, champagne bottles, salsa dancing, and island hopping. We even went for a night swim in the ocean butt naked. It was Sagittarius season, and we were lit AF. Oh, and for my 36th birthday, I commemorated my first solo trip by returning to Mexico.
So, on your birthday, celebrate yourself, QUEEN. You are BAE. You are the most important person on your born day. This is a celebration of your life. It's your day to shine even brighter. Don't let anyone even attempt to dim or steal your light. No one will love you more than you do. No one will treat you better than you do.
Are you a member of our insiders squad? Join us in the xoTribe Members Community today!
Featured image by Shutterstock