When I became pregnant with my first son, everyone stressed to me the importance of having Godparents. Although I never had one myself growing up, I had friends who spoke highly of the people in their lives who weren't blood related, yet fulfilled their roles as guardians should something happen to the parent(s).
---
In understanding the significance of a Godparent, I decided to choose mutual friends between me and my partner–an honor accepted by all who were chosen. Best friends got first dibs on the title and had the privilege of calling my child their nephew and Godson, but months after, I realized some weren't living up to their roles and did nothing at all. There were no check-ins or genuine interests or concerns about the wellbeing of my son and soon thereafter, I realized that I had selected people because we shared a few years of good friendship, formed by long college nights and post-grad happy hours.
Two of the "Godparents" had a wavering faith in God and hadn't gone to church in years. With other friends who were Mommies, I witnessed a similar pattern of picking besties to play the part. In becoming uncomfortable with the fact that people ran with the title and didn't walk the talk, I wondered who actually deserves to be chosen and called a Godparent.
Godparents should not only live up to the capacity of being a positive role model through investing their time into a child for a long lasting relationship, but should also help that child grow in the faith of God. Godparents should serve as mentors, setting an example of how one is to live and walk in Christianity. In a conversation that should've been discussed prior to the arrival of our son, my partner and I realized that some of our friends picked up the role without having to be crowned a Godparent, while others excitedly wore the title like a badge of honor but refused to put in the work. While my friends jumped at the opportunity to be a Godmother–finding more of an interest to flaunt a title and be called "Auntie" than the live up to the expectations–there wasn't a sincere interest in the child.
Godparents aren't a must in a child's life and opting into having one (or two) boils down to selecting people who are practicing members of the faith, dedicated to assisting in the child's spiritual growth. People change and most friendships don't last forever, so it's important to choose someone other than the close friend you knew from way back when.
If I could do it all over, I would.
Children deserve someone who is going to fulfill the duties of a Godparent–one who is willing to invest in them spiritually and ready to pick up where the child's parents left off, should something happen–not a family friend who likes the word and not the work.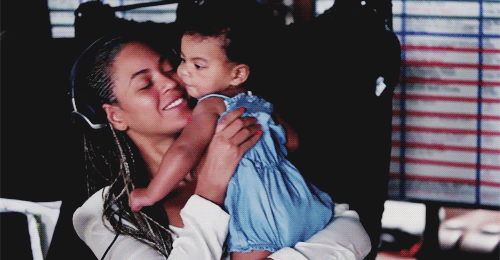 I asked a few friends what their thoughts were on being a Godparent, the roles they play and what it means to take on the title. Check out a few of the answers below!
"When my friend first asked me to be a godparent, it honestly felt like an honor because she could've chosen anybody else for the role. She told me that she knew if something were to happen to her or her parents that she knew I would make sure that her son was taken care of. Being a godparent is just about having the title, but realizing that someone trusts you with their child in the event of unfortunate circumstances. Though I can't always be around for my godchild since I live in another state, I do my best to be there for birthdays or holidays and to be aware of what's going on in his life." – Kiah
"The role of a Godparent in todays' society is often overlooked and forgotten. Many people are just focusing on the "title" and not the positive actions he/she should be displaying for the child. Becoming a Godparent means that you are chosen to mold and help guide a child, a responsibility to be cherished. Trust that you can nurture, give words of encouragement and advice that will allow them to navigate this difficult world. As a Godparent it is important for the individual chosen to be physically present when the parent is unable to do so. If religion plays a large role within that family it is the duty of a Godparent to ensure the child is taken to sunday school and church whenever the parent(s) are unable to do so. Also, it is the duty of a Godparent to ensure that their Godchild gets the necessay steps to help maintain a comfortable and self-sufficient life." – Kenni
"When I was asked to be a Godparent, I expected the position because my best friend asked me to I'd do anything for her. I really didn't know what the role of being a Godparent was besides being second in line in taking care of the child, God forbid, anything should happen to the parents. But I love being a Godparent because its practice for me in the future for when or if I decide to have kids. I also believe that having a child is the only way you'll be able to create a better version of yourself and even though I didn't give birth to my Godchild, I'd like to believe that being around, makes that child the best version of our friendship. There's a piece of me and her within him." – Janaé
"I asked a family member to be the Godfather to my child because of how much he did for me growing up. At first he denied the opportunity, saying he didn't go to church and knew walking in the faith was a big part of being a good Godparent, but when I became sick not too long after having my daughter, he accepted, knowing that things change in a second and someone needs to be there to pick up where I left off. Since then, he's been highly active in her life–taking her out on weekends, celebrating milestones with her, and so on and so forth–on top of being a father of three to his own children. My little girl now knows that someone has her back and cares for her wellbeing, not because her mother and her cousin are related in some way, but because he picked up that title and has thrived in it." – Angel
Do you or your child(ren) have Godparents? Are they necessary? Weigh in in the comment section.
Featured image by Getty Images