---
When it comes to sports, there is a Mount Rushmore of athletes, specifically in our generation, that houses an elite group of high-caliber players. And although most of this list of who-is-who is debatable, we collectively all have a pretty good sense of who these people generally are (usually Nike-signed athletes: LeBron James, Tom Brady, Tiger Woods, Michael Jordan, Kobe Bryant, Serena Williams, Peyton Manning, Mike Tyson...)
I could go on and on.
But people assumed after Tom Brady's recent Super Bowl victory, his seventh to be exact, that the conversation was over—which don't get me wrong, his tenure as an athlete is impressive AF. Buttttttttttttttttttttttt, these same folks have somehow forgot about one little thing: Serena 'Fcking' Williams.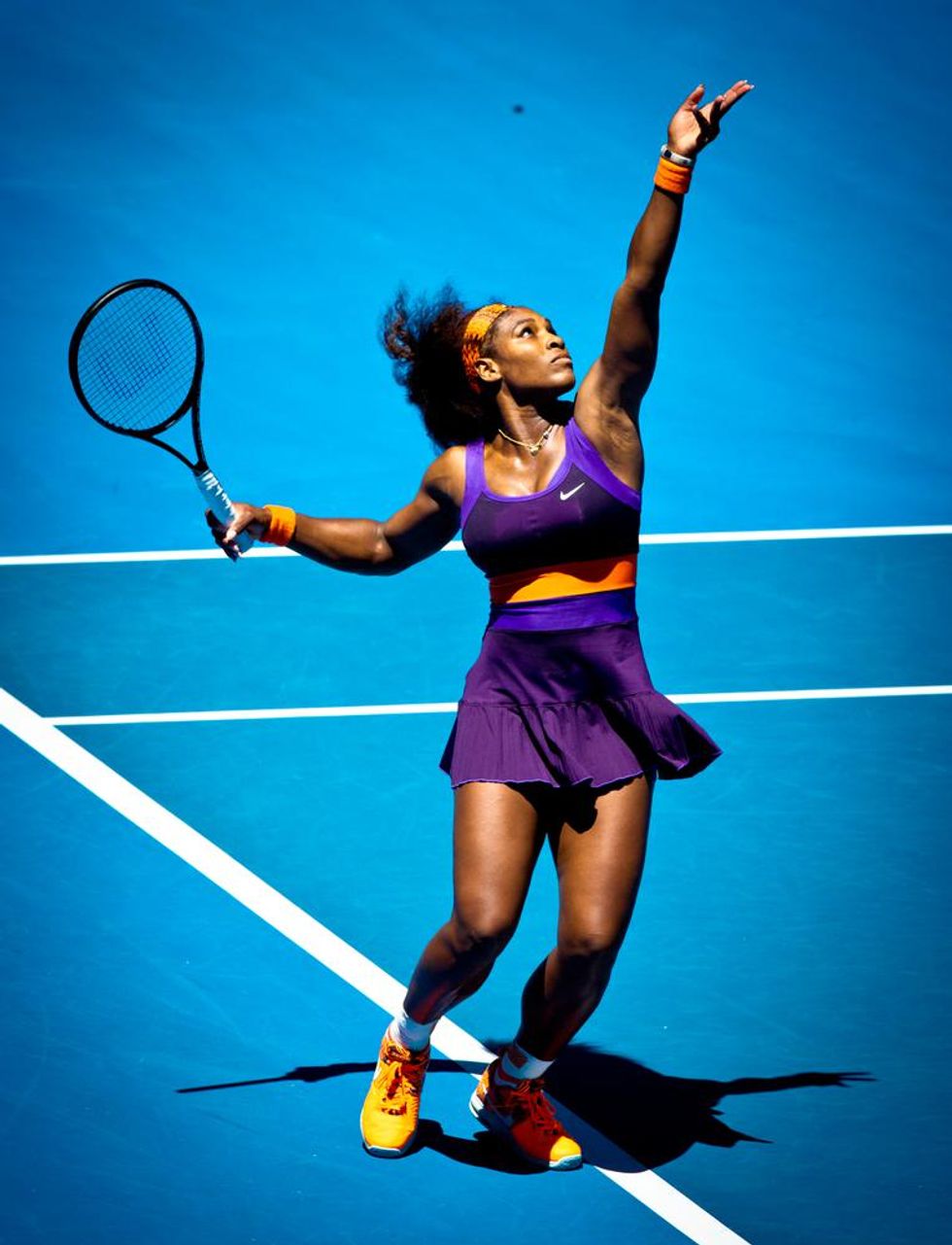 Neale Cousland / Shutterstock.com
And listen, I don't know how all this GOAT talk had somehow skipped over our good sis, but um...the internet got all that together real quick when they started slapping down facts like a joker in a spades game. Mostly because Serena isn't the greatest tennis player of all time, she is the greatest athlete of all time. Period.
And if there's any question (and because she loves art and galleries so much), then you can come take a walk into my 'Serena Williams Museum Of Facts,' because I got all that you need--
Exhibit A: 23 Grand Slams, 358 Wins, 4 Olympic Gold Medals, and more: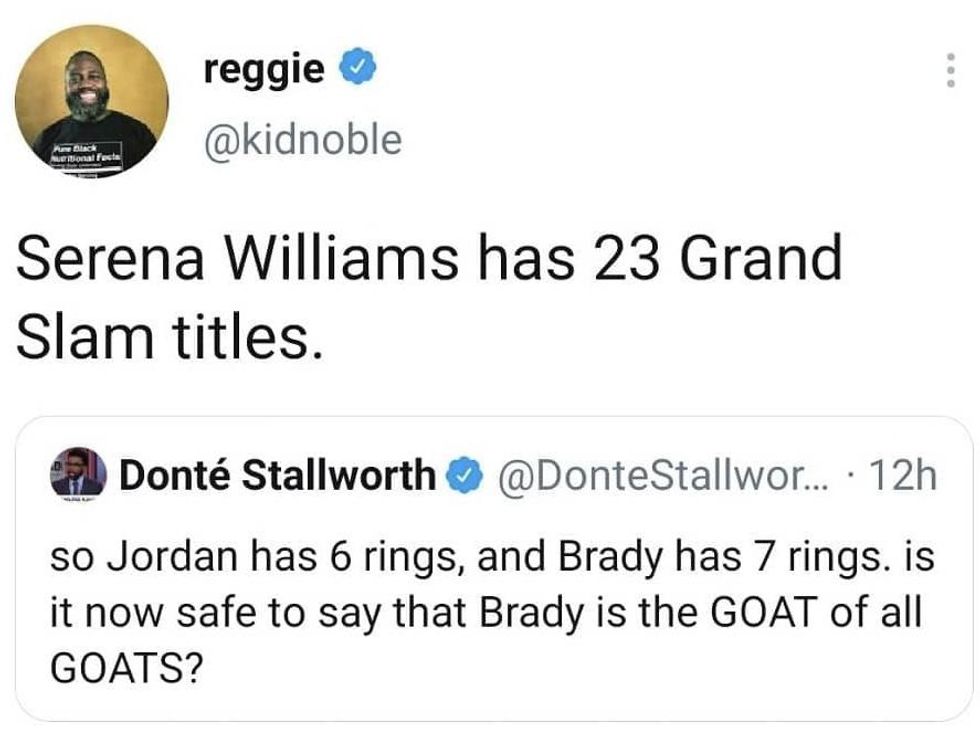 Twitter
Serena has accumulated accolades that most athletes can only dream of. Not bad for a sport where you aren't allowed a bad game (which she has translated into winning 358 times. 358).
Exhibit B: Oh, and she has a hella impressive Trophy Room to back it up: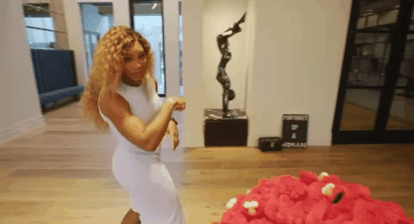 AD/YouTube
Recently, Serena gave us a tour of her home for the February issue of Architectural Digest. In the article, written by fellow-GOAT, Elaine Welteroth, she flexes up and down the Miami coast in her amazingly stunning home, which she partnered with sister, Venus Williams' interior design company, V Star, to complete.
Exhibit C: Comparisons that don't...compare:
Twitter​
*Files nails*
Exhibit D: Battling racism, hate, disadvantages (and more) in a way that *others* never have:
In an interview with Sirius XM's 'Shade 45" show, Williams shared some of the ways that her and Venus experienced racism early on when one of the hosts asked how she was able to focus on winning, despite constant berating.
"I remember when my sister was playing, I could tell when she would win points and when she would lose. The crowd would be really loud if she lost a point, and then there would be almost silence if she won the game or the point."
She adds that this is how she could sometimes tell how her sister was playing when she wasn't able to watch her matches.
"It's just something I had to grow used to. It had to be normal for me…to realize people weren't gonna root for me because I was different and I looked different."
Exhibit E:...and doing it all, while being a mommy:
By far, more than anything in this world, Serena's favorite role she could ever play, is being a mom to her daughter, Olympia.
"I would never have thought that I would be playing as a mom. The plus is that one day your daughter can say she was there. Whether she remembers or not, I'm always going to have pictures. But other than that, it's all minus. I'm not with her, I'm not around her and it's hard. For me, it's hard because I spend a tremendous amount of time with her."
Be still, my heart.
--
Williams is currently playing in the Australian Open, and looking to add another trophy to the case. And now that your 'Serena Williams Museum Of Facts' tour has concluded...anymore questions?
Featured image by Jimmie48 Photography / Shutterstock.com