---
When Princess Pope opened her Dallas store eight years ago, she wanted to provide a space where chic, fashion-forward men and women could come to shop, vibe, and find common ground. She built an IG following of more than 25,000 followers, launched pop-ups to expand the brand, and worked to motivate others to pursue entrepreneurship through speaking and advocacy. Her store joined the ranks of more than 12 million women-owned enterprises killing the game, and she also became part of a tribe of the fastest-growing entrepreneur group in the country as a black female CEO.
"I'm originally from California and had a boutique there for five years," Pope recalled during an exclusive xoNecole interview. "I visited Dallas and I just fell in love with it. I knew that with my next store, I wanted to serve both men and women, that way we would be marketing to [everyone], and that's when Guns and Roses Boutique came about. I found the perfect location in downtown Dallas, and we just took off. We've catered to the Dallas Mavericks, the Cowboys, and a bunch of different entrepreneurs. We are fashion, entertainment and retail therapy rolled up into one giant space."
With the support of loyal customers, friends, and extended family, Pope was able to sustain a successful retail business. The graduate of LA's Fashion Institute of Design and Merchandising was finally doing her thing, realizing her dream of being her own boss, and on the glow-up---until about a week ago.

A peaceful protest in the downtown and Deep Ellum districts had reportedly been held during the day, but by nightfall, nearby shops were ransacked. Pope returned to her business only to find that it was among those that had been vandalized and looted.
"When I got to the store, it was so devastating," she said. "It was really bad. Glass was still dripping from the front window as I walked in. They wiped out everything. I was so sad. I just stood in the middle of the store watching how all my hard work had gone down the drain in a matter of minutes."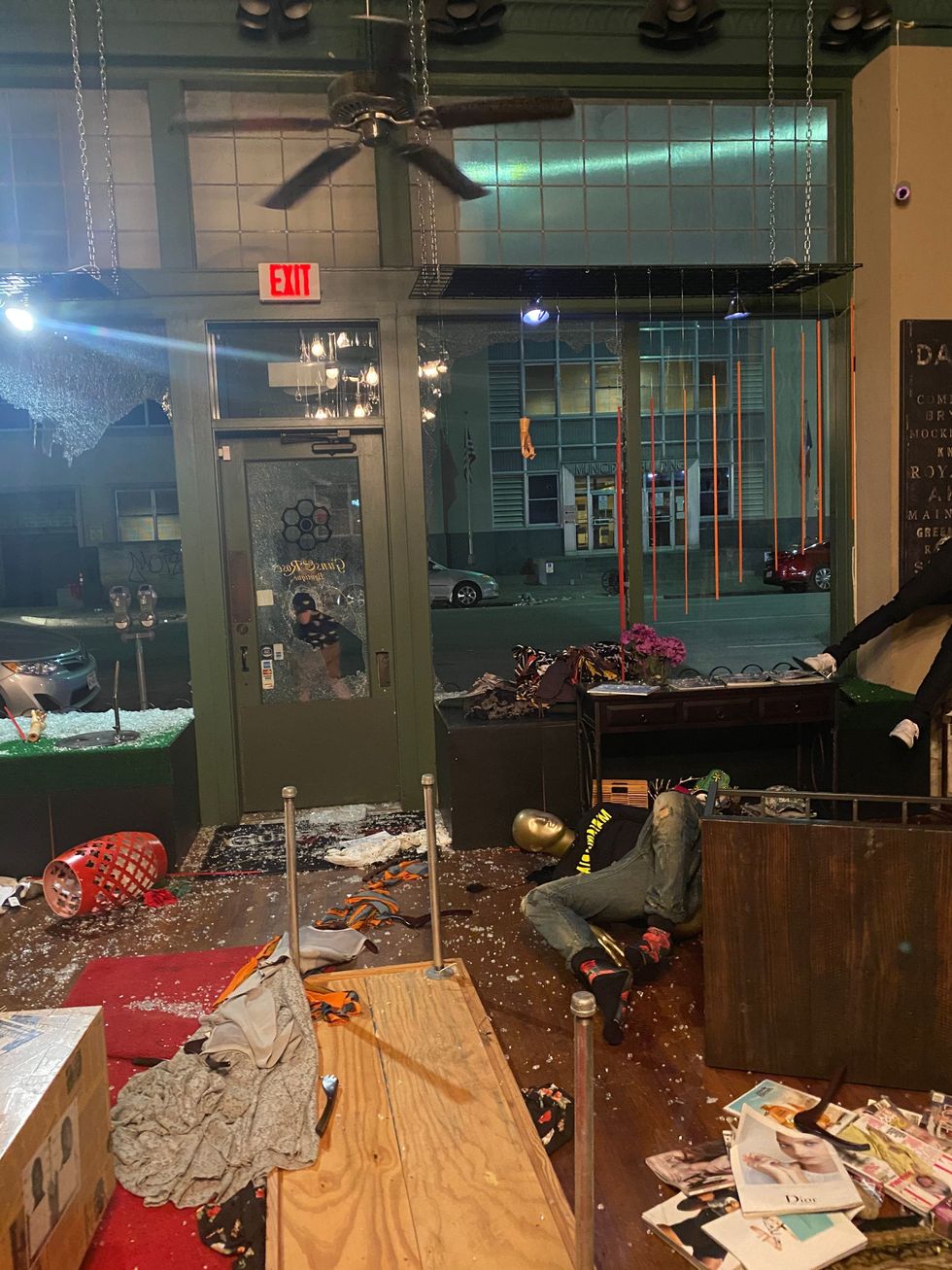 Image Courtesy of Princess Pope
We can all agree that the past few months have been more than tough. Besides COVID-19 still lurking around, the current climate has been filled with unrest, fear, uprising, and challenges after George Floyd, an unarmed black man, died during a Minneapolis arrest at the hands of a white police officer. Despite the unity and vitality of peaceful demonstrations, counter-elements have emerged, negatively affecting minority businesses that were already hit hard by months of being closed.

"We have been working so hard on growing and ramping up and then COVID-19 hit, and now this," Mahisha Dellinger, the CEO of CURLS and a mentor to Pope, said in a statement. "When I heard her voice, I knew I had to rally my city around her to support. I am so proud of the outpouring that's happening, yet so utterly disappointed that we are here in the first place."
Dellinger, along with other family, friends and community supporters have rallied behind Pope in the form of emotional, financial and resource support. "There were four fake GofundMe pages going around before we made our own. My sister found them and she said, 'Princess, we need to make our own so people know who the real business is,'" Pope said.
"Our supporters wanted to pour back into us, so we gave them an avenue in which they can. There were so many people who wanted to help, so the page was set up so they can do just that. It's not just about a dollar-amount. It's that someone is saying, 'I see you, and I care.'"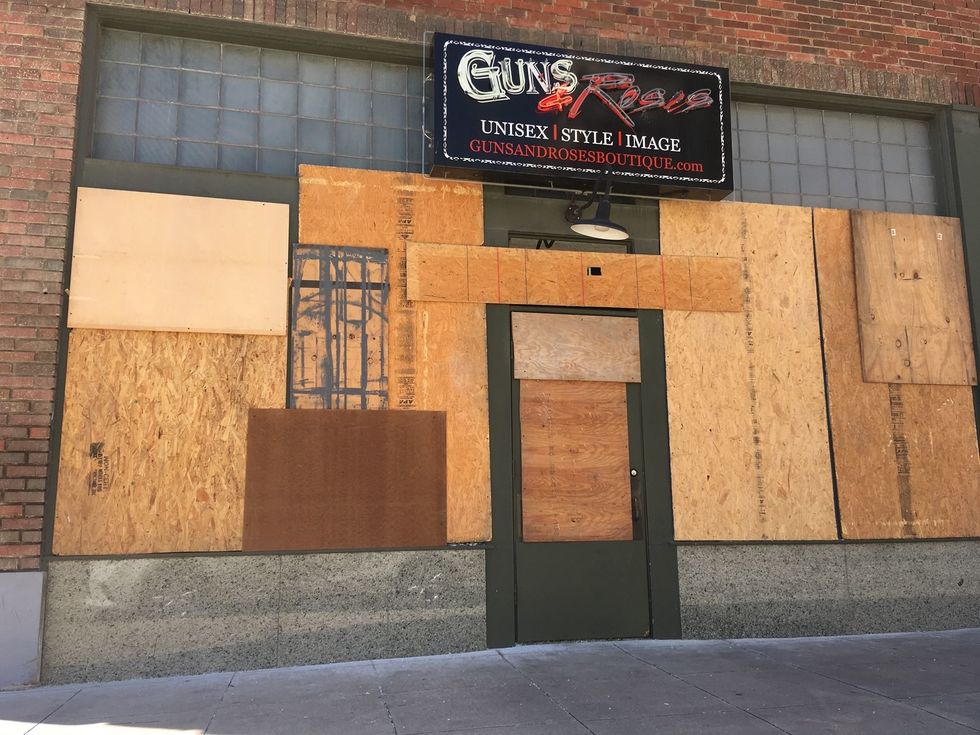 Image Courtesy of Princess Pope
Like any smart business owner, Pope said she has insurance, but it could take weeks--even months---for relief. She said she has also reported the incident to local authorities, and again, an investigation takes time. "We've been closed since March 17, and we were set to reopen [a few days ago]. Now that won't happen. I go to trade shows all over the world to [fill inventory] and I can't just take one day to fill my store back up. It will take months for me to even recover the inventory."
Pope is grateful that her community chose to stand with her to raise funds and show both emotional and monetary support so that she could get back to what she loves and serve the community that has supported her for so many years. Her GoFundMe campaign has already topped the $100,000 mark, surpassing the goal.
"We've received a lot of donations so we will be donating to five other small businesses that have been affected by the looting. There are two [neighboring] businesses in particular on Commerce Street that I definitely want to donate to. People have helped me, and I want to extend that [giving] to other businesses."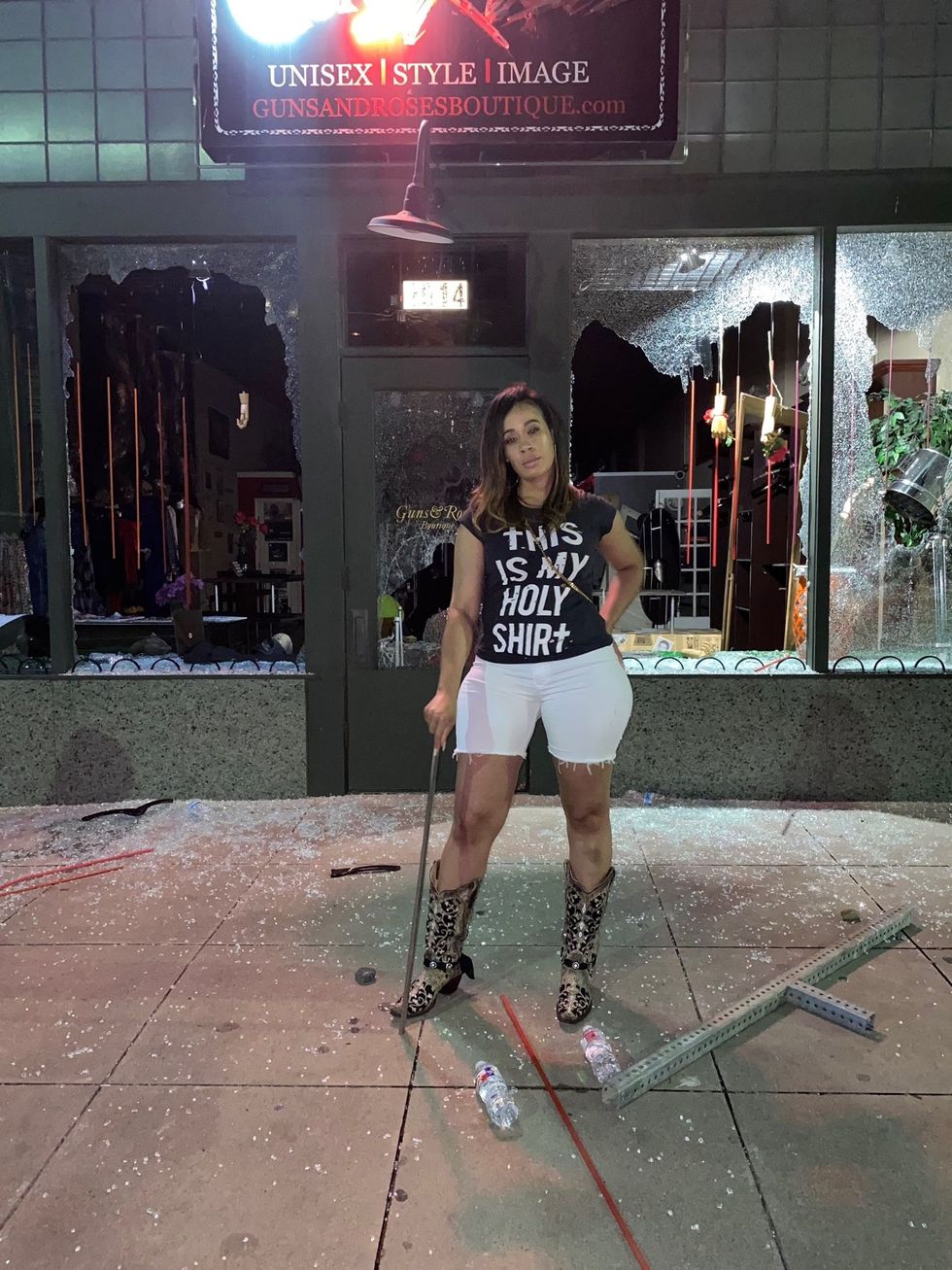 Image Courtesy of Princess Pope
Dallas Boutique Owner Talks Rebuilding After Looting Destroyed Her Business
For other small business owners who are facing challenges, Pope offered the following three tips:
Pause and reevaluate. "Sometimes when you can't do anything, you just have to stand. Be still for a little bit and rethink what's going on," she advised.
Tap into support from right in your backyard. "Stay close to those who believe in you and support you. Hold on and stay tight with your community."
Partner up with other organizations and businesses. "The support I have received from the city of Dallas and the people near and far has really helped me to get through these days," Pope added. "I am super grateful to everyone who has reached out---donating, offering a lending hand. The support has been amazing. We're standing strong, and I know that we will be back bigger, bolder, and better than before."
For more information on how you can support Pope and her plans for rebuilding, visit Guns and Roses Boutique's Instagram or Website.
Featured Image via Instagram/PrincessTheCEO