Ever wonder who is the brain behind the most epic Hollywood parties? Or who is the creative genius that comes up with such unique ideas and concepts for the most talked about events in town? Well, if you've ever attended a Kanye West, Mary J. Blige, or Common party, you might have experienced the work of these two trailblazing sisters.
---
Miatta David Johnson and Massah David are the founders of creative agency MVDInc. The agency is an innovative branding company that focuses on strategic marketing/planning for a number of Hollywood's biggest names. Founded in 2002, these sisters have been busy working with a roster of A-list celebrities and Fortune 500 companies to help manifest their vision and create memorable experiences for all who attend. While these ladies have created a number of impressive events within their career over the last 15 years, what's most impressive, is their journey to success.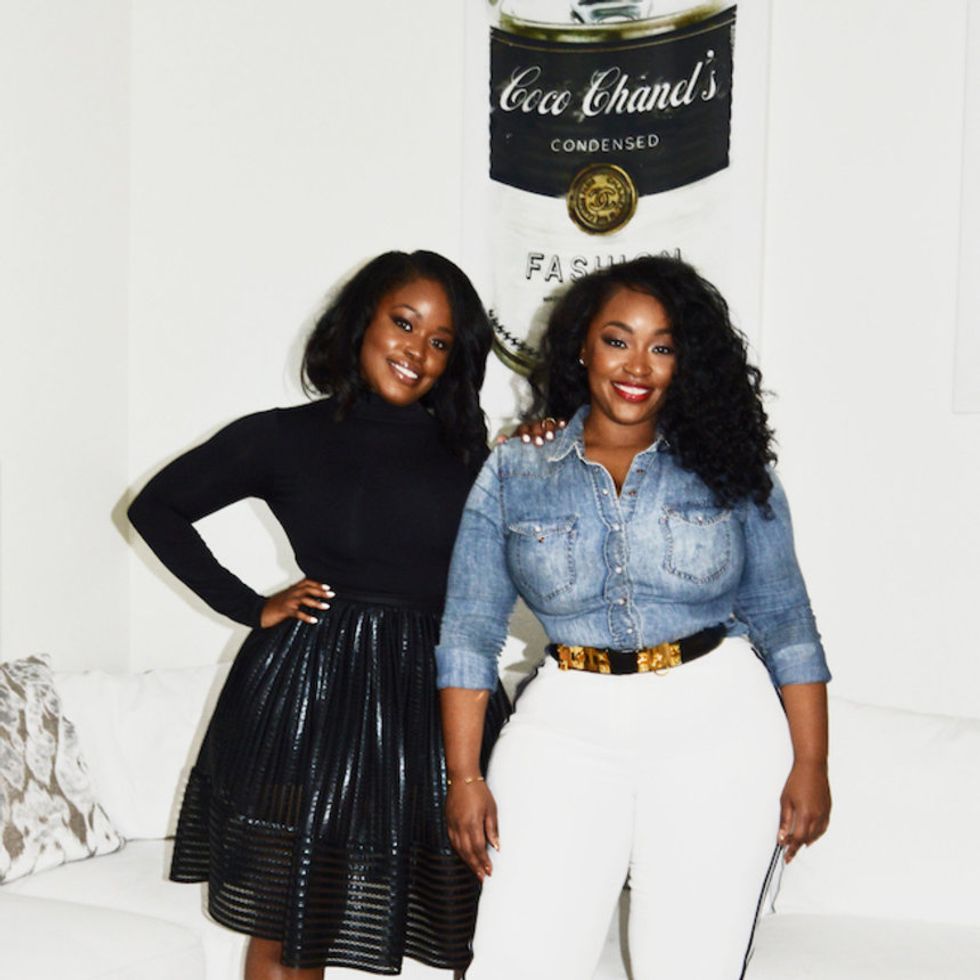 Miatta and Massah are originally Liberian refugees.
In 1980, there was a coup in their home country, that changed the lives of these sisters as they knew it. Their father was elected mayor of Monrovia, Liberia and their great uncle was the President of Liberia. The coup overtook the government, resulting in the murder of their uncle and the imprisonment of their father. Their father was then placed in a camp for approximately 18 months, as their mother worked vigorously to have him released. Once he was finally released, the family sought political asylum in the U.S but the entire family would not be granted simultaneously. Miatta alongside her two brothers and father came first, while her mother and Massah would arrive a couple years later.
The family was eventually reunited and neither their struggles or hardships shook their desire to succeed. Once in the U.S, they resided in Maryland, and Miatta and Massah went on to obtain degrees from top universities, Howard University and NYU respectively.
The first of many successes, the sisters then took their talents to NYC where Miatta worked on Wall Street and Massah worked in music management. Both careers were short lived when the sisters realized their real passion for entertainment and marketing, and then birthed their vision of MVDInc. And the rest is history.
Miatta and Massah chatted with xoNecole about being refugees, creating MVD Inc, and the most important lessons they've learned about entrepreneurship.
I know you two are originally from Liberia, what was it like having to leave your country?
Miatta: Our life changed forever after the coup in Liberia. We left behind everything we had. Our parents had to start all over. It was disruptive to say the least.
"Our life changed forever. We left behind everything we had."
Massah: I was very young when we left, so I honestly don't remember much. I look forward to going back and spending some much needed time there.
How has that experience affected you today?
Miatta: Witnessing the sheer drive and resilience to provide a full life for a family of six is not lost on us. It helped to define and mold us into the people we are today.
Massah: Based off of the stories that I've heard growing up, it makes me grateful to be alive and reminds me that I'm not here by mistake. It drives me to walk in purpose and live my best life.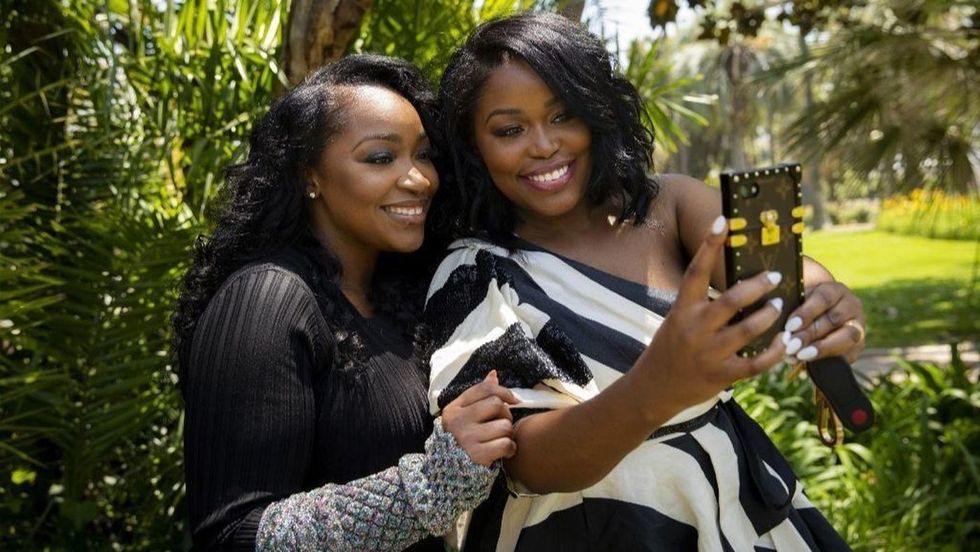 Jay L. Clendenin / Los Angeles Times
What led you two in creating MVD Inc? Take me back to where it all began and getting your very first client.
Miatta: MVD Inc was created to fill a void in how our stories are told. I wanted our firm to be known for tapping into the untold narrative and presenting it in a non-traditional way. Prior to MVD Inc, I worked as a financial reporter for Dow Jones. I began to lose my love for economic reporting and the emerging markets, my interest slowly shifted to my love of music. I was working for free as a publicist for a few friends in the music business while still at Dow Jones. After juggling both roles, I realized that I loved what I was doing for free more than my day job. Friends of ours encouraged me to pursue Music PR full-time. So I took a leap of faith, quit my job, and used my 401k to start the business. Those friends were Barkue Tubman and Blue Williams, who managed Outkast at the time. After watching me hustle to get them placements at no charge for a year, they decided to give us a shot and become our first client.
"MVD Inc was created to fill a void in how our stories are told."
Massah: I was working my way through the ranks in the music business, from intern to assistant to eventually an executive. So I would moonlight on the side with Miatta coming up with the vision for MVD Inc, the creative and marketing, etc while working at an independent label. Because I'm non-traditional in my approach to work, I yearned for the room to grow, be my own boss, and work on projects I was truly passionate about. So I left the label and dedicated all of [my] time to helping mold and grow MVD's event experiences.
What is the overall motive of MVD Inc?
Massah: The motive of MVD Inc is to make sure that we are represented in rooms and conversations we may typically not be invited to.
Miatta: We really want to change the view of what not just women but black women can accomplish.
What has being entrepreneurs taught you about yourself?
Massah: Being an entrepreneur has taught me that only you can place limits on what you can accomplish. It's reaffirmed for me that there is no one path to success, you pave your way as you see fit, and you don't have to conform to do so.
Miatta: Being an entrepreneur taught [me] that I'm stronger than I realize. I am not a fan of change but I've learned to become more open to pivoting and remaining laser focused on the bigger picture. The route may not be how you imagined but when your gut is your compass it never takes you off course.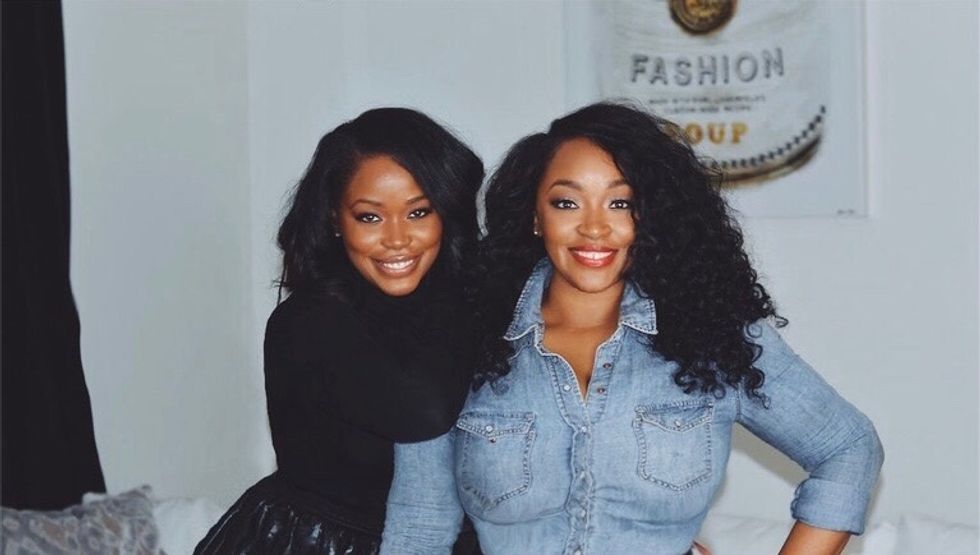 How has it been working side by side with your sister on this journey?
Massah: Working side by side was challenging at first, because I wanted to make sure that my voice was heard and respected despite being the younger sibling. We both have our strengths. [For example] Miatta is left brain and I'm right, but you need to utilize both in order to function and thrive. So, it took a while for us to come to an understanding that at MVD we are sisters but partners first. It also helps that we truly have a love and respect for one another. That's rare to find in business.
Being black women in Hollywood with your own creative agency doesn't sound easy, what struggles did you two face or continue to face?
Miatta: It's not easy. Many of the struggles begin with the fact that we are in a male-dominated industry coupled with the fact that we are two black women. Often times people that may not be familiar with your work automatically have a preconceived notion of your capabilities and reach. So much of it is dispelling those notions and letting the work speak for itself.
For young women looking to step into this industry, what advice would you give them?
Miatta: Perfect your craft, learn and understand the business you are looking to pursue, and always trust your gut.
Massah: Remain true to who you are. Get hands-on experience because there is no better teacher.
You two are such a positive representation for women everywhere with all you have accomplished on your own, when it's all said and done, what do you want your legacy to be?
Massah: I would really want to continue our family's legacy of firsts. Our father was the first elected Mayor of Monrovia, our brother is the first black man and openly gay man to serve as chief counsel to the governor of New York. So needless to say we have very big shoes to fill (laughs).
Miatta: What she said (laughs)
To keep up with these trailblazing sisters, be sure to check out their website www.MVDinc.us and follow them at @Miattajohnson & @Massahdavid.