Megan Thee Stallion is gushing over her boyfriend fellow rapper Pardison "Pardi" Fontaine. Meg confirmed her relationship with Pardi in February on Instagram Live after much speculation and since then they have been sharing cute moments with each other on social media, including how they spent their Valentine's Day.
---
They even made their red carpet debut at the iHeartRadio Music Awards in May where they matched each other's fly.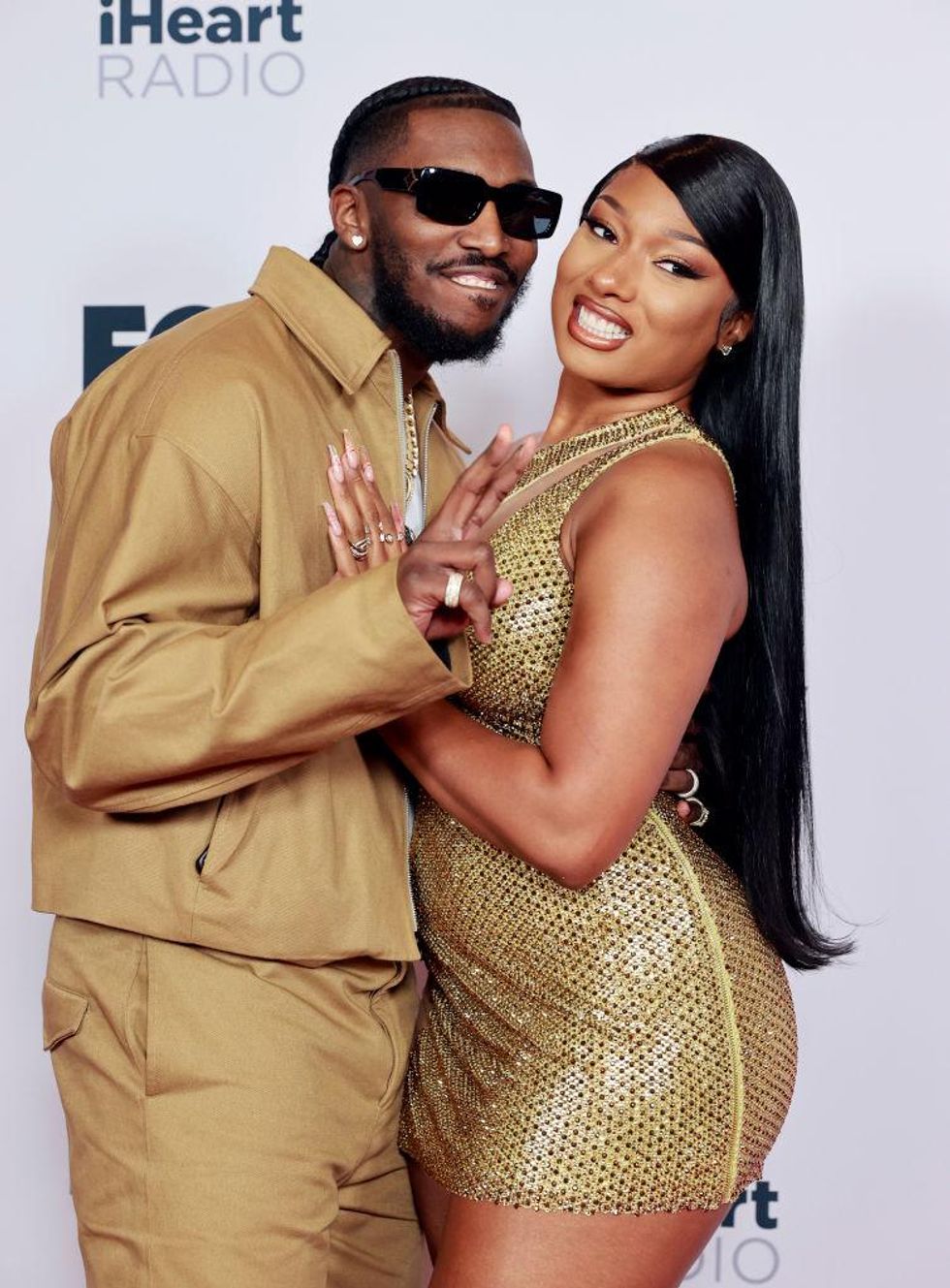 Emma McIntyre/Getty Images for iHeartMedia
On the season premiere of Taraji P. Henson's Facebook Watch show Peace of Mind with Taraji, the "H-Town hottie" opened up about what it feels like to be with the New Yorker.
"My boyfriend does make me very happy. He definitely does take care of me emotionally. He makes my brain feel good. He makes my heart feel good. That's definitely a big thing for me because I used to be so into the physical, right like… but he moves me, he inspires me, and we just feel like a real team."
This is the first time the 26-year-old has talked about Pardi publicly outside of social media. The first time she spoke on their relationship was during Instagram Live when she came to the defense of the rapper following a video that appeared to be him making concerning noises in the background.
"People don't know what the hell they talking about, they just be saying anything. I didn't like what they was trying to say about Pardi 'cause he is so calm and so sweet."
She later said, "Yeah he my boyfriend. I never said hot girls can't have boyfriends."
While the "Hot Girl" is no stranger to being an open book online, Pardi appears to be the opposite.
The 31-year-old's claim to fame is his 2018 hit song "Backin' It Up" with Cardi B, but he also has other credits that many people may not know.
He's a Grammy award-winning writer who has ghost written for many artists including Cardi B, Kanye West, Lil Nas X and more. He even co-wrote his girlfriend's hit song "Savage Remix," which he won the Grammy for and additionally co-wrote "WAP."
Featured image by Shareif Ziyadat/Getty Images for 40/40 Club