While many of us cannot stomach the thought of being in the same room with our ex, let alone friends, the blended family of Lisa Bonet, Jason Momoa, and Lenny Kravitz can teach us a thing or two about love.
---
Lenny Kravitz and Lisa Bonet have been divorced since 1993, following a high-profile relationship that resulted in their smoldering hot and multi-talented daughter Zoe Kravitz. Despite the end of their marriage, they have managed to keep their relationship more than amicable.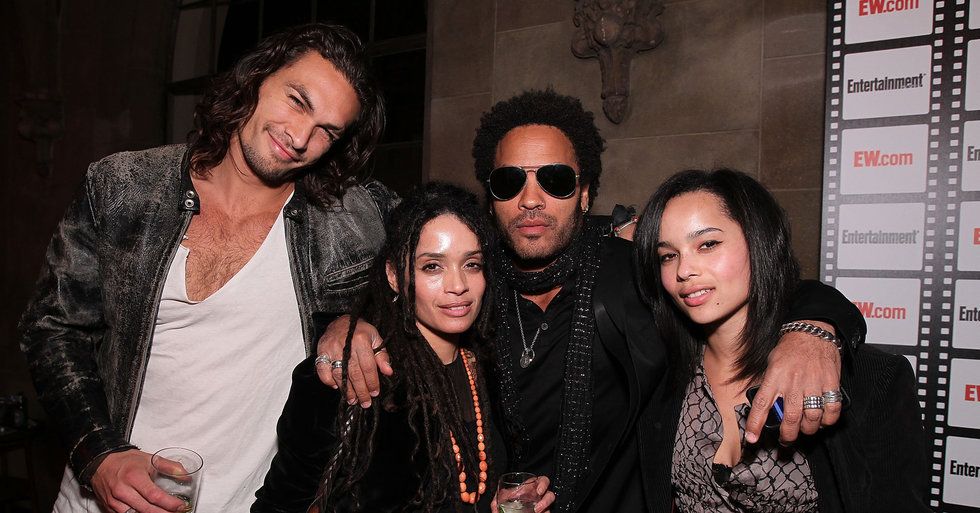 img.huffingtonpost.com
Lisa Bonet, 51, went on to meet her current husband Jason Momoa, 39, in 2005 at a NYC jazz club and they experienced a magnetic connection at first sight, after Jason made himself impossible to ignore. The couple have two beautiful children together, 11-year-old Lola and 9-year-old Nakoa-Wolf, and as of 2017, are legally married. Lisa explains what drew her to her current husband in a 2018 Porter cover story:

"What's cool about Jason is that he's an alpha male who stands for love and family. And to circle back to my own wounds, having an absent father, then to be fully met by a man of that stature, is really incredible. Jason embodies a rare form of masculinity in this day and age – he's a leader; he's generous. Just in terms of charisma, physique, the right use of power, responsibility, work ethic, you can go down the line."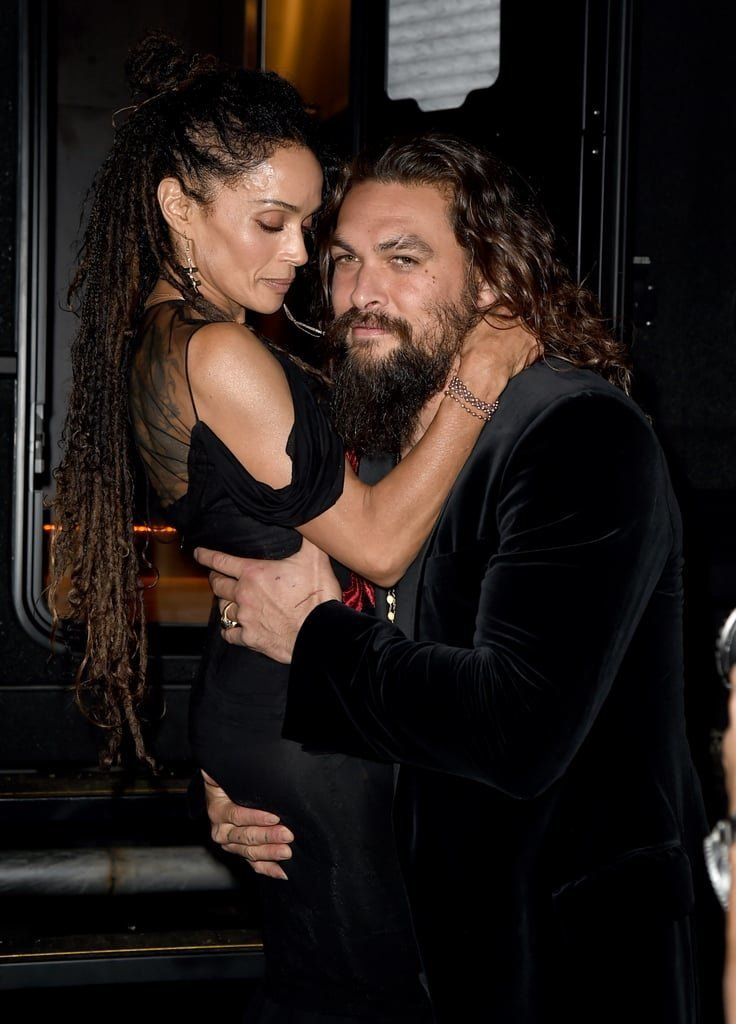 assets.rbl.ms
What is even more beautiful about the love that Lisa and Jason share is the fact that there is enough to spread around. Lenny Kravitz and Jason Momoa are actually good friends, and the two support each other's endeavors. This past weekend Jason hosted Saturday Night Live, and Lenny made sure to be in attendance for the show.

Jason even thanked Lenny for his support in an Instagram post:
"I'm a huge fan of the artists I meet on Instagram love spreading the aloha. I got @lennykravitz a present made by @leroyswoodentattoos amazing bone skull ring. Check him out insta. Mahalo Lenny for coming to support me on @nbcsnl aloha j"
The pair rocked matching rings in sort of a sexy allegiance in brotherhood, brought together by their love for their family. A beautiful sight to see.
The trio is goals for many reasons, whether you are sweating from how beautiful they all are, or a fanatic of all of their talents combined, they definitely model maturity and respect in the face of divorce. May we all strive to find the positive in each relationship, despite them not ending the way we originally had hoped, as they often lead to ones that are more healthy and long-lasting.
Related Stories
Mashonda & Alicia Keys' Co-Mothering Relationship Is A Reminder That Blended Families Can Be Lit – Read More

Monyetta Shaw Shows Us How To 'Keep It Classy' With Her New Book On Co-Parenting – Read More

Mashonda On Mending Her Relationship With Alicia Keys: "You Have To Do The Self-Work To Blend" – Read More