---
Rom-coms are cool and all, but black love hit different when you see it happen in real life, and the fictional romance portrayed in Love Jones doesn't hold a candle to the real-life love story between Larenz Tate and his wife Tomasina Parrott. The couple, who will celebrate 13 years of marriage in November, parent four children together and say that today, their love has just as much passion as the day they met.
Larenz recently sat down with the hosts of The Breakfast Club and explained that after more than a decade, their romance in their relationship is so lit that they have to sleep in separate bedrooms at night:
"There's a lot of stress in the world. I go home, I gotta stay away from my wife. I can't look at her too long. The loins are tender, she's very fertile, and I just try to stay away from her man. I sleep in a different room. When it's time for me to get a little somethin-somethin, she turns up pregnant, all the time."
Larenz explained that while they dated for six years before officially marrying, the connection was instant.
"When I met my wife, I felt like this was a good thing. We dated for a while. We dated for six years before we actually got married. She needed to know if she really wanted to rock with me [and] all my craziness. I was like 'You still want to rock me? You know what I like, I like the ladies.' And she was like 'Look man, get your mind right.'"
The 44-year-old actor shared that along with patience, transparency has been an extremely important part of maintaining the magic in their marriage.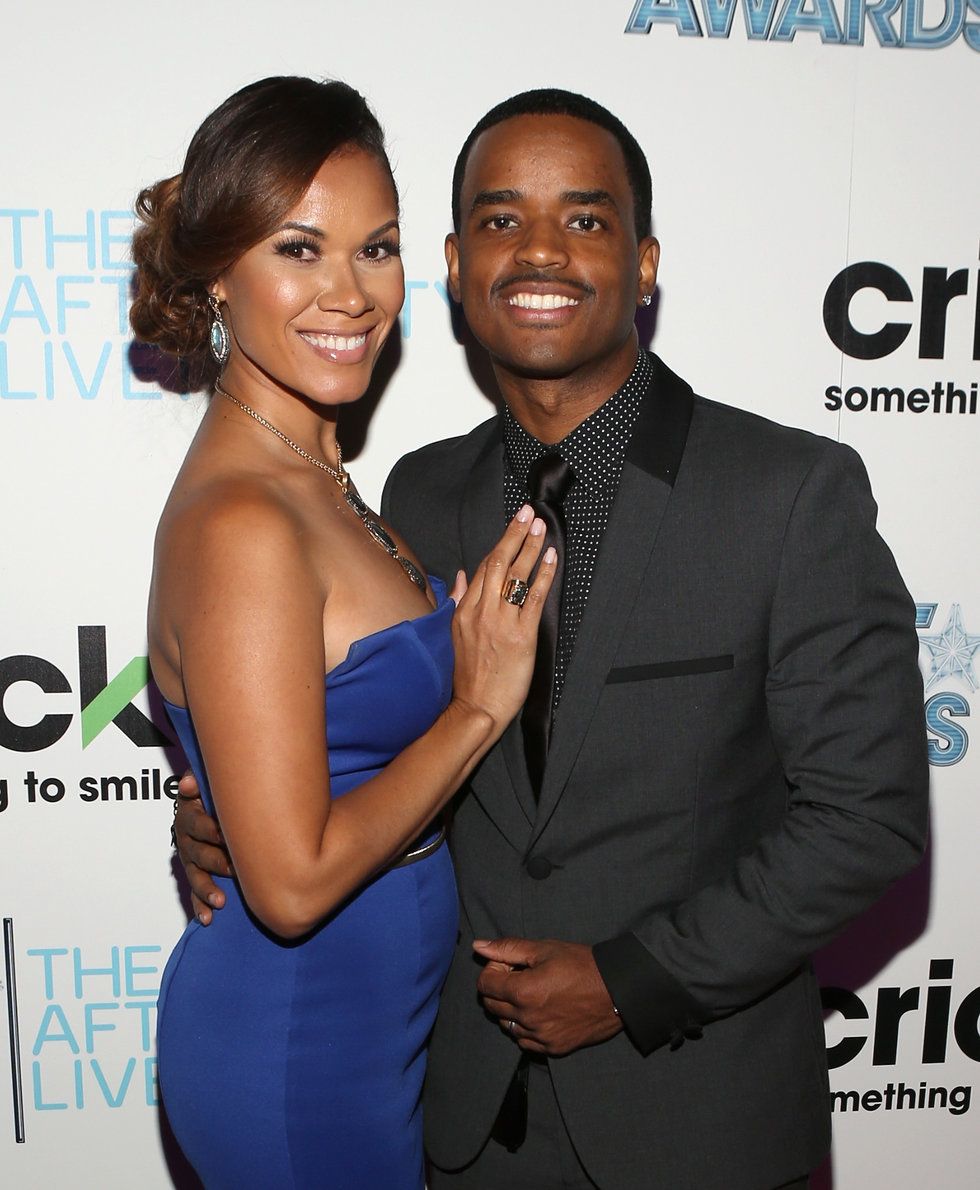 Getty Images
"The great thing about us is the compatibility, which is really, really important. And the honesty, and just being upfront. In our relationship, it's important for us to create what we want to create, as opposed to what everybody else is creating in their households and their relationship."

While Larenz has had a great example of what melaniny matrimony looks like firsthand from his parents, who have been happily married for decades, he and his wife try their hardest to create a foundation for their relationship based on their own experiences:
"We take the best parts of relationships that we've seen and we try to incorporate it into our own. But our walk is not going to be anyone else's walk. This is our thing. It's not always easy obviously, being in the entertainment industry. There are a lot of pitfalls that are always around, and you have to have a sense of self and understanding the value of who you are and what you have."
While the pressures of Hollywood may be tempting, Larenz says he has everything he needs at home.
"There's always enticing things around you. None of us are perfect. My wife is my best friend and she understands that. We rockin."
Watch the full interview below!
Larenz Tate Talks 'Power' Conflicts, Healthy Lifestyle, Supporting Blackness + Morewww.youtube.com
Featured image by Getty Images.