Color correcting is a technique makeup artist have used decades. Thanks to the internet and beauty brands like LA Girl, you can take the guesswork out of what correcting option will work best for your skin tone. I've been curious about how an orange corrector would help with the dark spots that peek through my foundation, so I stopped by ULTA to grab a tube of the orange concealer bloggers love.
---
Before I went ham with the orange corrector, I did a little research and came across a video Jackie Aina made on color correcting on dark skin tones without turning your foundation orange. The beauty queen recommended only using corrector on spots that still show through your foundation along with mixing the corrector with moisturizer before applying.
Be Sure To Prep The Skin First 
I prepped my skin with niacinamide (good for hyperpigmentation), vitamin C, and rosehip oil as usual. Then I placed small dots of the orange product under my eyes, around my mouth area, and on the dark spots that I have to follow up and cover with concealer.
Don't Let It Dry Down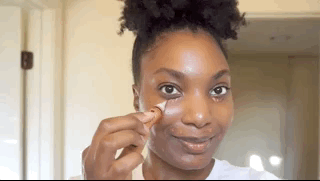 Dabbin' on 'em
Afterwards, I applied my foundation and concealer as usual. One thing I will note, is that I got a little sidetracked in the middle of trying the product. I went to blend it, and it was dry, but I sprayed a little mineral water on my face, and I was back in business.
Apply Foundation As Usual
I was a little nervous that I would look orange or red, but my foundation looked great, and the dark spots were gone.
Final Thoughts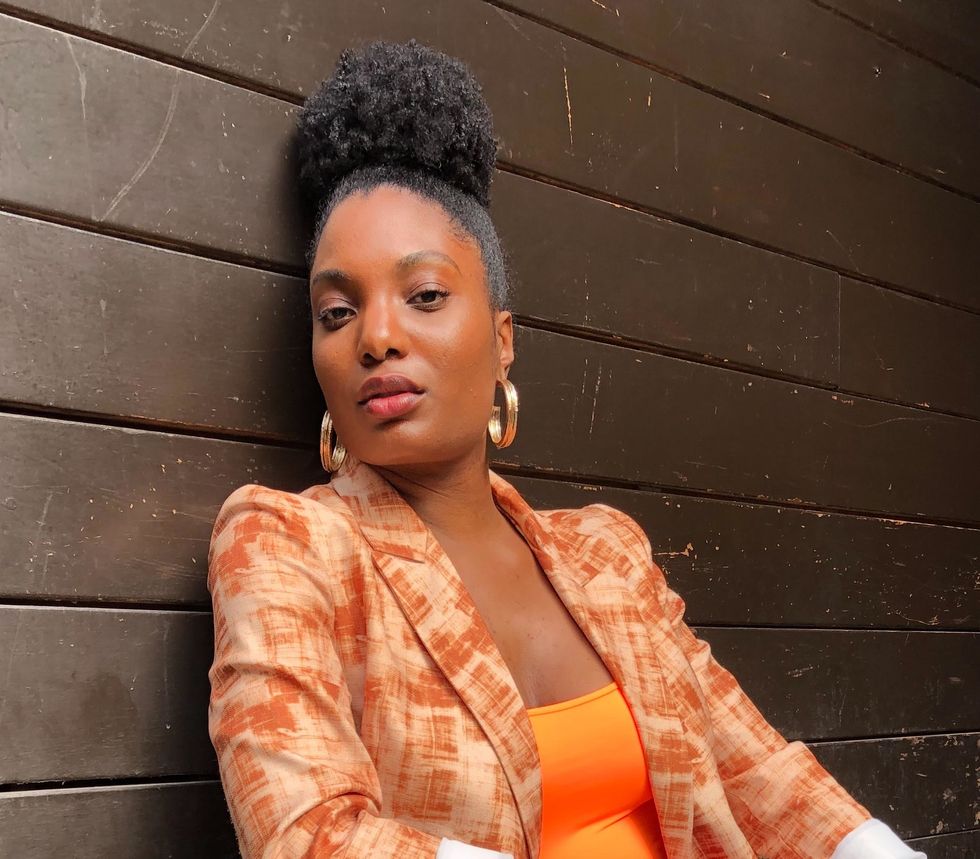 The finished product
Courtesy of writer Bianca Lambert
What I loved about this product aside from the price point is that my makeup didn't look cakey and I was able to use a little less concealer than usual.
If you're like me and have hyperpigmentation and find yourself over applying foundation or concealer to try and cover your spots, this budget-friendly product is worth a try.
Want more stories like this? Sign up for our newsletter here and check out the related reads below:
The Black Girl's Guide To Color Correcting
I Tried It: Fenty Beauty vs. Make Up For Ever Foundation
How To Slay A Foundation-Free Makeup Look