Your vision is one that the universe and your creator gave to you, so you can't get mad when other people don't see it. Karrueche Tran has made her mark as one of the breakout stars of 2018, and she's made it clear that she's here to stay. Despite tabloid rumors and an unfair narrative created by her highly publicized relationship, she's fought through criticism, hate, and self-doubt for a seat at the table, and proves that it's every woman's time to eat.
---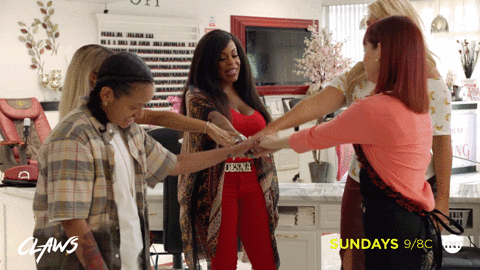 The 30-year-old actress stars in the TNT Hit Drama, Claws, which premiered its second on June 10. The rising star opened up to StyleCaster about how her road to success came with some bumps and bruises, some of which were self-inflicted.

After her polarizing break-up with Chris Brown, Karrueche was attacked by social media and felt her life had come to a complete standstill. The young actress said that she was at a loss, and knew that she needed to find a purpose to latch on to.
"I hate to say the word fame, but because I was in a certain situation, in a high-profile relationship, I was recognizable. It was kind of like, 'I have these followers. But what else do I have?' I hit a point where I was like, 'What am I going to do with my life?'"
It was not until after her manager suggested acting that she had even considered the career path. Initially, she was intimidated and felt incompetent because unlike her peers, she had no real qualifications aside from the dozens of acting classes in which she had invested.
"I felt ashamed and embarrassed, like people weren't taking me seriously because I didn't have this substantial résumé. Like I didn't qualify to call myself an actor."
How many of us are guilty of talking ourselves out of opportunities because we feel like we don't deserve them? This same self-sabotage is something that Karrueche had to resolve within herself.
"What I had to realize is everybody has their own story and just because I didn't grow up in theater or on Broadway or as a child actor doesn't mean I can't do this."
After coming face-to-face with a serious case of self-doubt, Karrueche then understood that she had to use her platform to create the change that she wants to see both in herself, and in the world, even if other people couldn't see that.
Karrueche got her big break as the sassy millennial Virginia Loc on Claws in 2017, and says that she hopes to use her character to inspire other young women of color that have had to fight to survive in a world that doesn't believe in them. After surviving her own experience with domestic abuse, she knows that a number of young women, including herself, are victims of physical exploitation in one way or another. She said: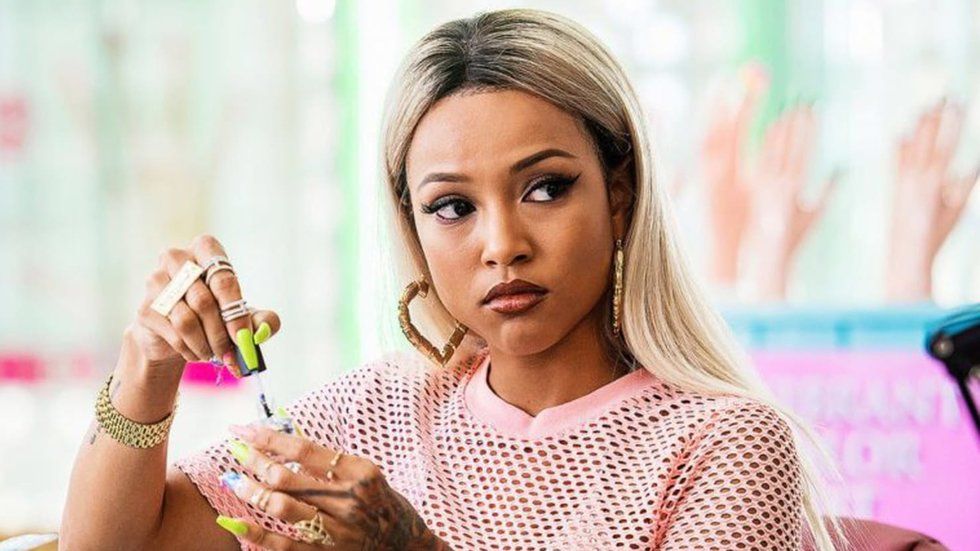 Claws/TNT
"Virginia had to fight to survive. Her story is that unfortunately she has had to use her body. She comes from the strip club. She's very much from that world. That's a lot of other women's stories as well. That's what makes Virginia and what makes this show so real and relatable. It's because there are a lot of women, some women who I know, that have had to go through the same thing that Virginia did."
The Claws actress told StyleCaster that the confident and strong character that she plays on screen hasn't always been a reflection of her reality, and that she too has had to battle with her own insecurities.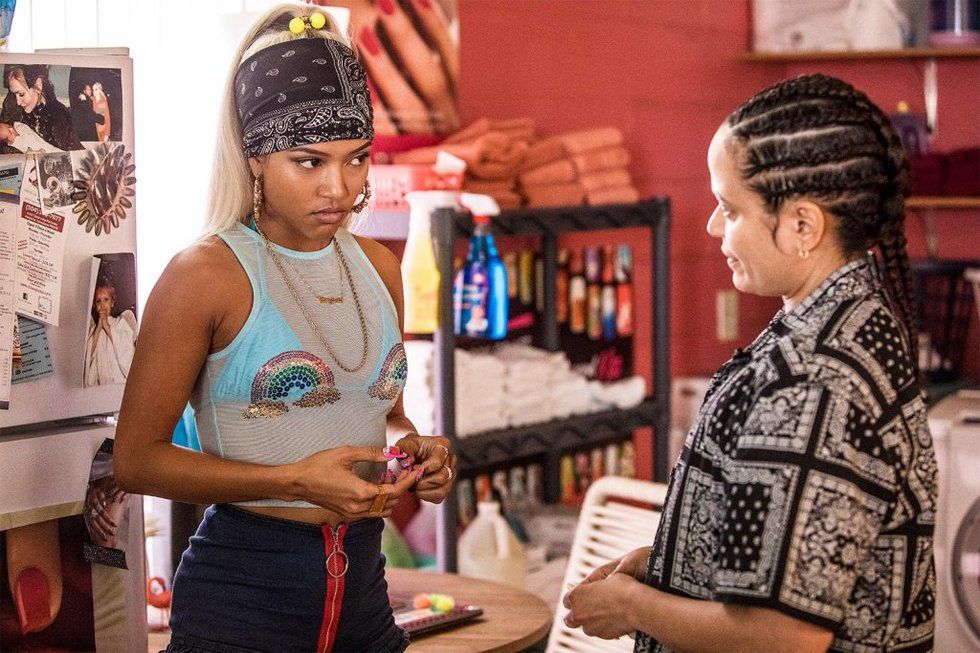 Claws/TNT
"I'm petite. I'm small, and I always wanted be curvy and thick and have a big booty and big boobs. That's because that's the perception of what's beautiful out there to a lot of men. With social media, we have this perception that we have to be perfect and we have to look a certain way and we want to look like other people. I think it's pretty fucked up."
Although in the past social media trolls have made her feel very much unpretty, even going as far as to say that she looks like an adolescent boy, Karrueche knows and loves the woman she's becoming, and encourages other women to do the same.
"I've dealt with self-esteem and self-image issues. I've accepted who I am with my body. It took a while for me to do that. If people learn to accept who they are, that they don't have to be perfect, that they don't have to look a certain way, that we're all individually different, that that is OK, I just think things would be much, much better."
Though easier said than done, we have to understand that the journey doesn't come with a blueprint or instructions, but just because other people can't see the beauty in your gift doesn't mean it isn't there. You don't have to have a "perfect" body or a multi-page resume to live out your dreams as a manicurist who works at a fictional nail shop that washes money for infamous drug lords, just ask Karrueche. The sky's the limit for you, too.
Featured image by Karrueche/Instagram