---
You don't know what you've got til' it's gone, and when it comes to having clear skin, this statement is 100% big facts. Gone are the days where I could rinse my face with some Dollar Store brand body wash and go live my best life without fear of giant blemishes, rashes, and unexpected pimples. Now, my skincare routine takes approximately 20 minutes and $200 worth of products from Ulta and honey, my time and my money are spent.
With growing up comes bills, responsibilities, and worst of all, adult acne, and although you may be in the struggle season right now, sis, your glow-up is on the horizon and it may only take a few trips to the dermatologist and a new skincare system to get your face all the way together.
On a recent episode ofELLE's Wake Up With Me, R&B singer Justine Skye gave us the 411 on the morning routine that keeps her skin both hydrated and healthy AF. Along with checking her horoscope, Justine says that she prefers to ditch the morning java and start her day off with a dairy-free Matcha latte. She explained: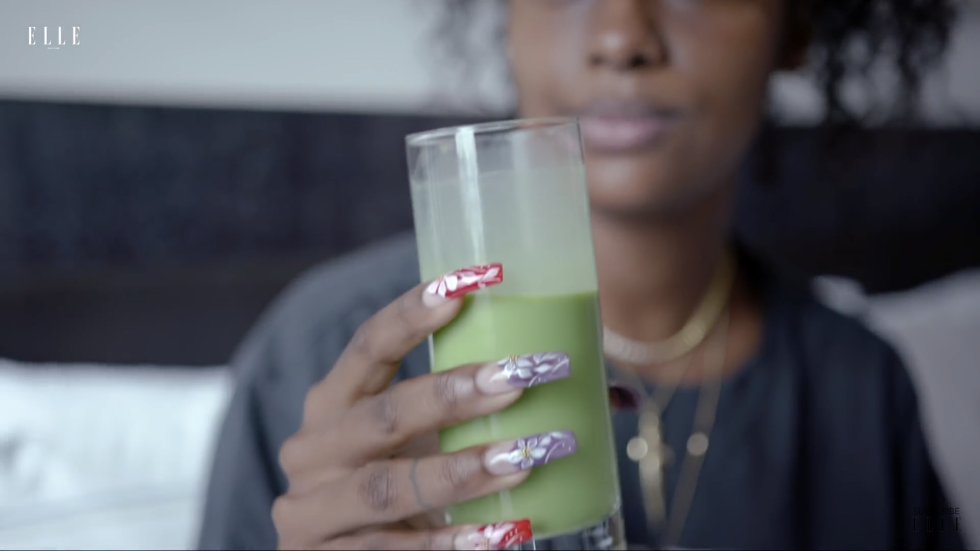 YouTube
"I'm obsessed with matcha. I have to have it. I don't have to have it, but I would love to have it every day if I could. This right here is a nitro latte. It has almond milk and coconut milk in it. I try not to drink or eat dairy because it's not really that good for you. I tried that coffee thing that everyone does for a little while and I realized that it gave me anxiety and kind of like, panic attacks. I don't know. My heart would start beating really fast and I would start going crazy and like what's wrong with me? And for some strange reason matcha, which is supposed to have more caffeine than coffee, doesn't do that to me."
After eating some banana bread, checking her texts, emails, and horoscopes, Justine is off to jumpstart her skincare regimen, which is a delicious hybrid of Kiehl's and Clinique products that you should get your hands on ASAP.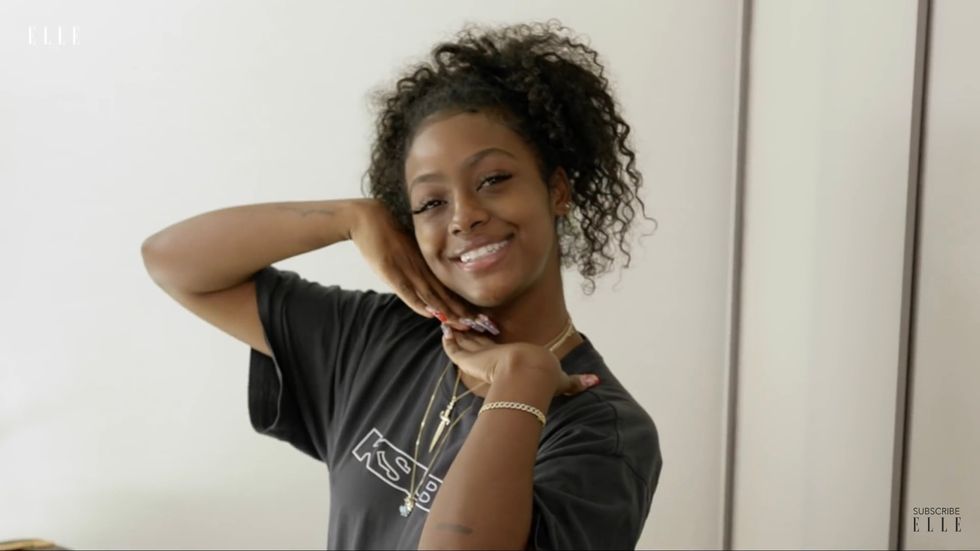 ELLE/YouTube
Scroll below for details on the acne-prone routine that keeps her glow-on-go at all times: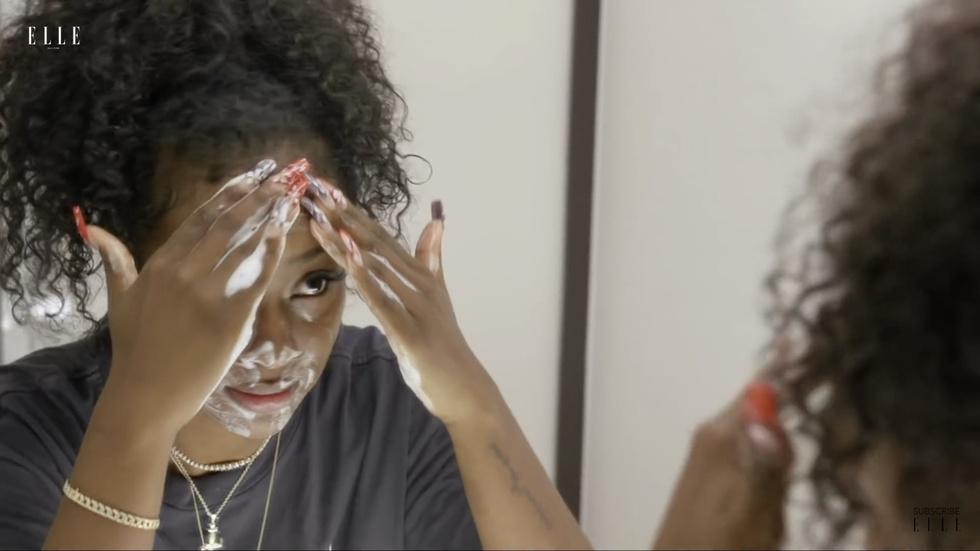 ELLE/YouTube
"First, I use Acne Solution Cleansing Foam to wash my face and then I just pat my face. I try not to like rub it too bad."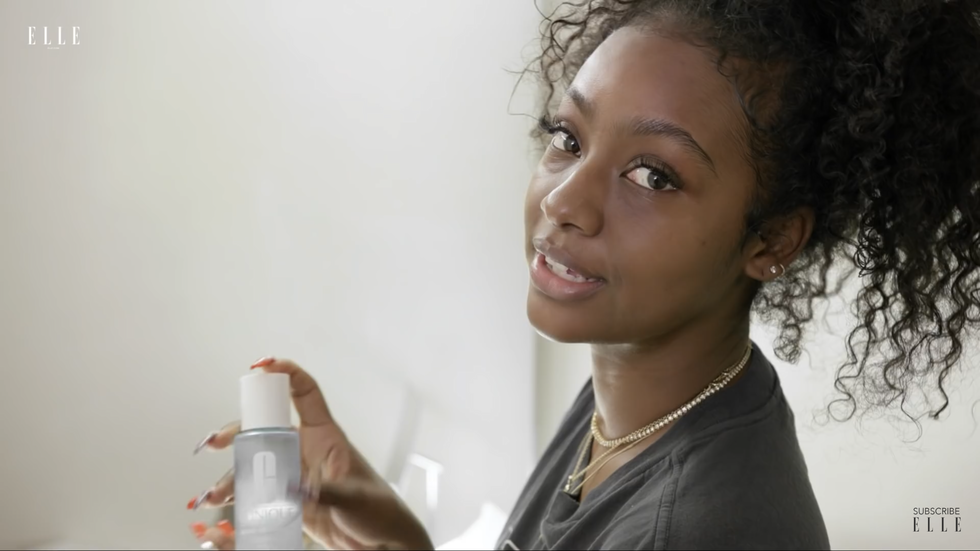 ELLE/YouTube
"Next, I use Acne Solutions Clarifying Lotion. It's kind of like an astringent. You shake it up and I get one of these lovely cotton pads and I just like put a little bit on there and I just wipe my face with it, focused on the nose area cause I feel like it's a lot of build-up in there."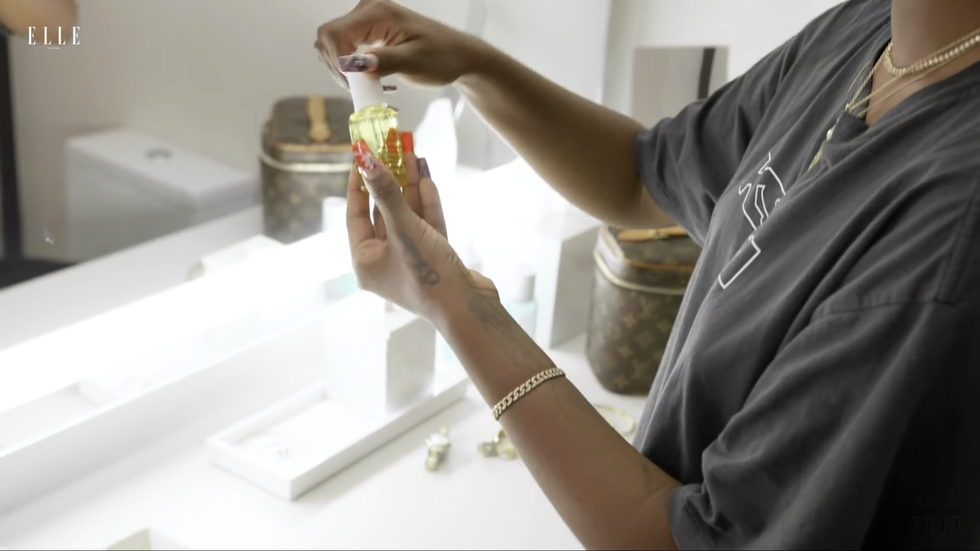 ELLE/YouTube
"I use Dramatically Different Moisturizing Cream and I mix it with a little bit of Daily Reviving Concentrate, which is like an oil that really just hydrates my skin. I use three drops of it. Massaging your face does help a lot, gets the blood flowing and circulating so you don't have bags under your eyes and stuff like that."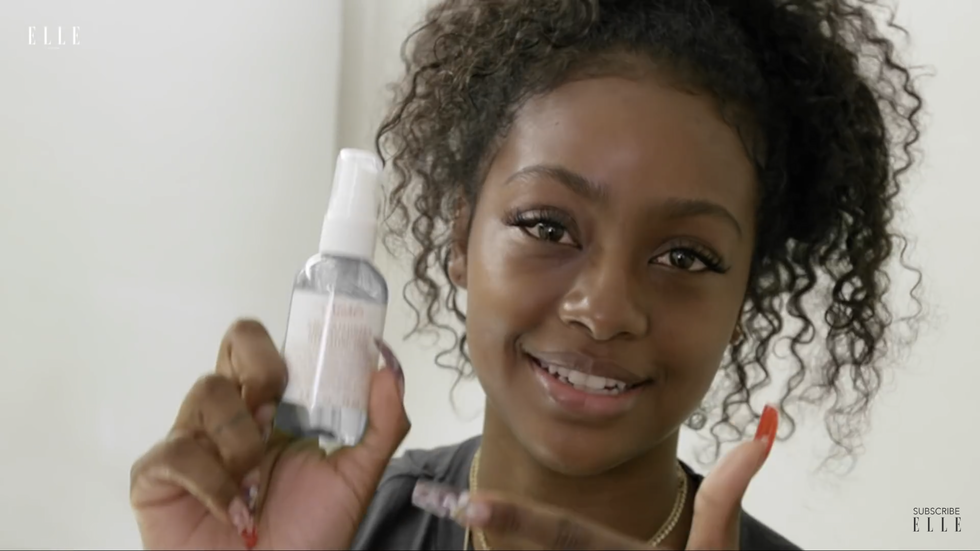 ELLE/YouTube
"I travel with this, I keep this in my bag at all times because it just hydrates your face, you know like whenever it's feeling dry at whatever point. I'm not putting on makeup today because I'm just going to rehearsal. I want my skin to breathe and be healthy and just like get all the vitamin D from the sun and charge up my melanin, you know?"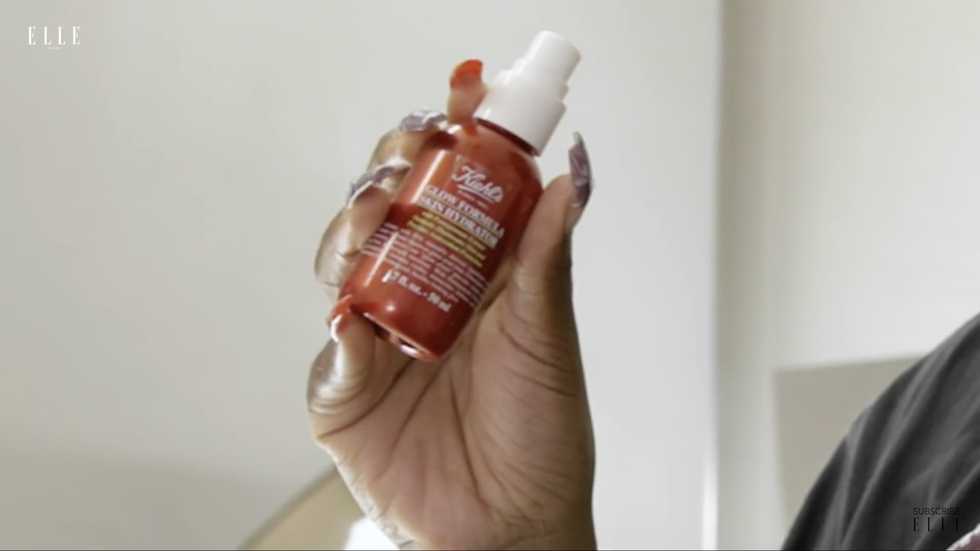 ELLE/YouTube
"I use this skin hydrator; one and a half pumps of that. And then this one, I don't really like massage into my face. I kind of just pat. And this is the glow guys. This is how you get the glow. Amazing, isn't it?"
A Handy, Dandy Toothbrush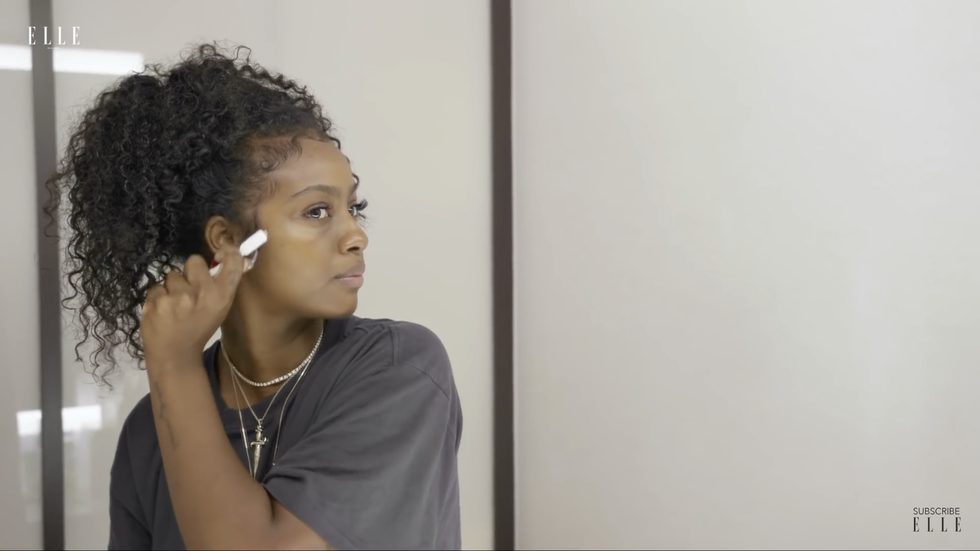 ELLE/YouTube
And you can't forget to lay those edges, sis.
Clear Eyebrow Gel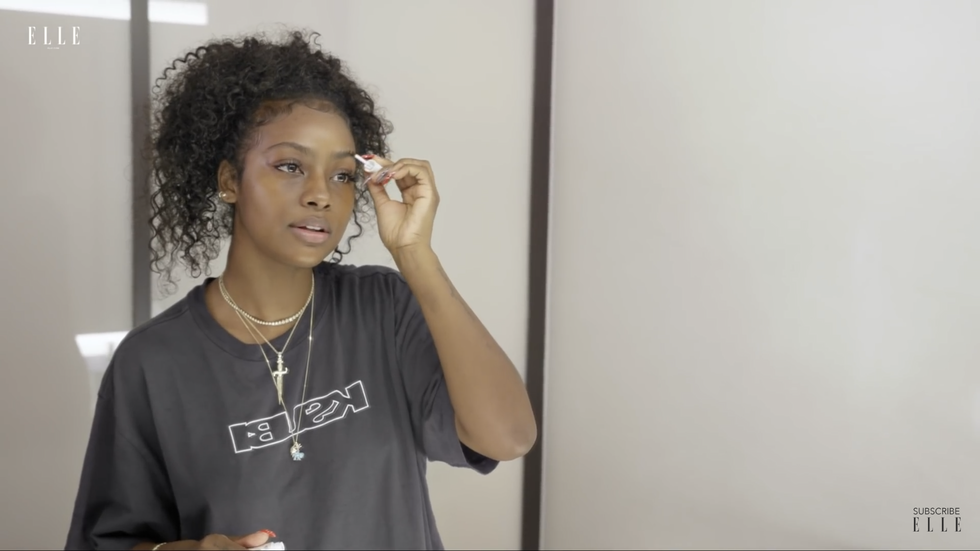 ELLE/YouTube
"I always have to have my eyebrows in place, so I just used some clear eyebrow gel."

Featured image by Instagram/@JustineSkye.
Originally published on October 30, 2019