---
I honestly was just looking for a part-time job; not a spiritual awakening. So when I became a fine jewelry consultant, little did I know I was in for a journey. The job was meant to be temporary and I never thought that it'd become anything other than something to do three to four times a week. But I quickly fell in love with the jewelry, taking the time to really appreciate the art and design of the pieces.
I was attracted to the beauty and the delicateness of gemstones and gold.
After setting aside a few coins, I decided to indulge myself in a 14-karat white-gold anniversary band with one-carat worth of diamond accents. It was the first piece of fine jewelry that I had ever purchased for myself. It was also the first piece of jewelry that I wore daily. It soon became a piece I'd never take off.
Before buying the ring, I had never paid much attention to my hands. Mainly because I'd consider myself to have chubby hands, and I never grew up with an appreciation for them. But by wearing my ring every day, I began to see my fingers and hands in a whole new light. They seemed tender, delicate, and sensual.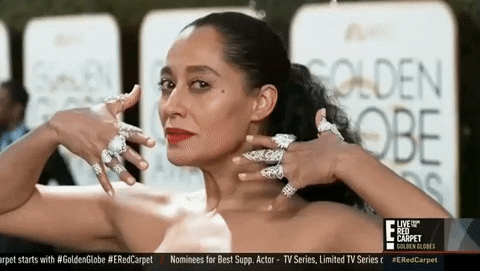 Giphy
I began paying extra attention to getting my nails done, keeping my hands soft and supple, and being more intentional and graceful in the movements of my hand. I noticed all of these subtle changes in my behavior and attitude about my hands from just from wearing the ring.

After that, I wanted to see what else I could use jewelry to tap into.
As I worked my way through the ranks and worked in various levels of the fine jewelry industry, I added dozens of pieces of jewelry to my collection: delicate gold necklaces, bracelets, earrings, anklets, waist chains, golden bralettes, and more rings to my collection.
Each piece has helped me tap into sides of sensuality and sexuality that I didn't even know I was repressing.
Feeling the gentle touch of the stones and metals awakened senses in erogenous zones all over my body. Neck, wrists, ankles, tips of toes, tops of fingers, the ears, the waist, lips, nose and the chest are all considered by sexual health experts to be the top erogenous zones (otherwise known as areas most sensitive to touch).
Wearing jewelry that grazed against the tender skin made me pay more attention areas, and made me start to fall in love with all the different parts of my body.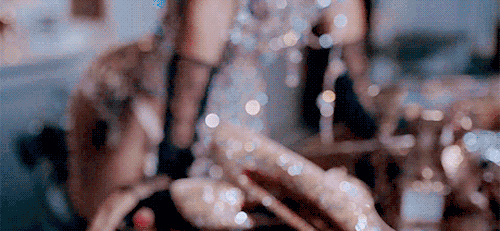 data.whicdn.com
I fell in love with the way that gold necklaces felt hugging my neck, drawing attention from my clavicle all the way down into the shadows of my cleavage.

Anklets made me pay more attention to my ankles and feet, and in turn I began to feel more grounded.
Bracelets made me feel tall and graceful; feeling the cool gold on my wrists made my arms feel lighter.
Waist chains and golden bralettes were my own little secret, pieces that the public didn't see but I could feel. I would be in a meeting and could feel the cool metal against my skin; the touch of the jewelry making me love the curves of my hips, the roundness of my belly, and the soft spots below my breasts.
Wearing a small diamond in my lip piercing made me pay attention to my pout, put me in a kissing mood, and made me conscious of how I speak and how I let words form in and flow out of my mouth.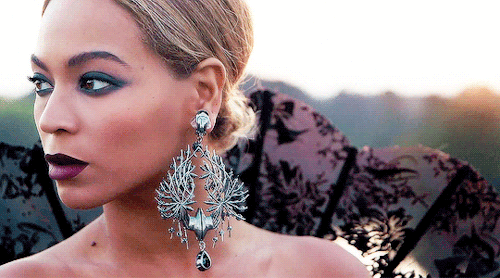 64.media.tumblr.com
I began to hone in on parts of myself that I took for granted, and was able to vibrate higher than before. Learning to love myself though jewelry made me want to care for my temple even more. I started taking my skincare and my eating habits even more seriously, wanting not only for the gold of the jewelry to glow, but for my skin to glow as well.
Loving the way my body looked made me want to make sure that I was doing all that I could to make sure I loved how my body felt.

Along with the sensual awakening and experience I would have when wearing jewelry, it also served as a source of attraction. My golden bralette would peak beneath my blouse and catch the eye of my date and I'm sure they would wish that they were as close to me as that chain. The jewelry would also serve as a kind of foreplay. Taking off the pieces layer by layer added another level and element to intimacy that I hadn't experienced before.
Not only was it something that could give me pleasure when worn, but it also gave my partner something new to explore on my body.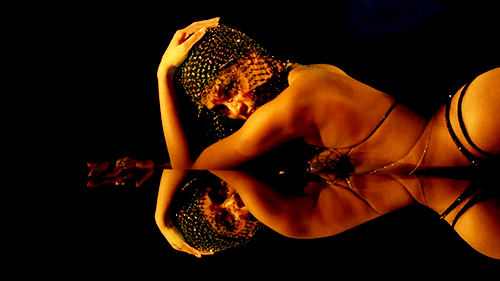 37.media.tumblr.com
I also used stones, gems, and metals to attract certain energy and to manifest visions. I wear my citrine ring when I need to manifest joy and abundance. I wear my green quartz to channel my negative energy into positive energy. I use my tanzanite to uplift my spirit and to put warmth in my heart. I wear emeralds for prosperity, diamonds for elegance, and amethyst for healing and protection.

Tapping into my spiritual side through jewelry has not only been a way to indulge in luxury, but also a channel through which I can focus my energy. Just as one would adorn an altar with crystals, wands, and points, I adorn myself with crystals and gems for attraction and protection.
I love seeing black women indulge in luxury and all the while find their strength. I would love for all women to have a piece of jewelry that they wear regularly, and let it serve as a reminder to love, honor, and explore your body and your spirit.
Featured image via Giphy