Amidst breakout roles in film, daring red carpet looks, and constant rumors about her sexuality, Janelle Monáe affirms that despite the opinions of others, the most important opinion is the one that we have of ourselves.
---
She is primed to transition from telling the story of the futuristic, human-loving android Cindi Mayweather, to telling the personal and, sometimes misinterpreted, real story of a 32-year-old woman from Kansas City, Kansas named Janelle Monáe.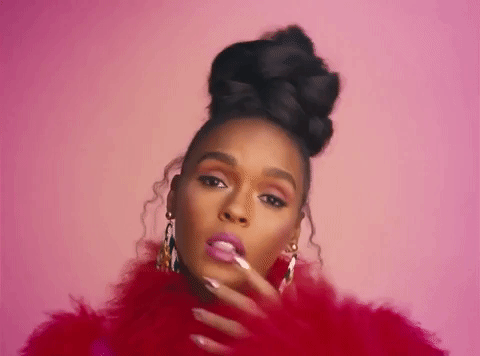 Leading up to the release of her fourth studio album, Dirty Computer—set to drop on April 27—Monáe opens up in FAULT Magazine's cover story about speaking up for the marginalized due to their sexuality, staying present, and why choosing freedom over fear is the ultimate boss move:

This project is about my freedom and challenging myself to live in the present and not in 2719 through Cindi. I feel like I can contribute to the present day and that I should contribute. I'm choosing to live in the now and to celebrate the people that are not celebrated in the present day. I want to honour those living on the outskirts of society due to their sexuality or gender identity. These are people who I love, and that love me but waking up as an American who cares deeply about the American dream and the rights of all people to it, I feel there is too much at stake to be quiet and to mince my words on specific issues.
Monáe reveals that despite many of messages she's previously sent about embracing your uniqueness, she says was afraid that she would lose supporters if she had been completely open and vulnerable enough to tell her own truth. She has seemingly gained a new superpower in vulnerability which comes with a lot of self-love and soul-searching.
There is power in vulnerability, and I think that it needed to start with me. I was inspired by many movies, some of which I've been a part of and the stories I read and people I've met; when people shared their stories with me so honestly, it resonated.
I've been talking about it, but I feel I wasn't entirely embracing the things that made me unique. I was telling others to as part of my music, but I wasn't living it, and I think that I was afraid I would lose supporters for doing so. I had a lot of conversation with myself about who was going to be the subject of the album myself or Cindi, but I'm here now, and I think it's right that I stay in the present and share my story and walk in my truth as fearlessly as possible.
In shedding the persona of Cindi, Monáe is not only willing to live in her truth, she is also embracing the freedom that comes with pushing past the fear of others opinion and embracing this truth as the ultimate compass for her life.
It's not that I don't experience fear, but in those moments, I choose freedom and freedom is not free. Freedom always comes with great sacrifice, and there will be people who say hurtful things and not support me because I'm living my truth.
Monáe says she has already put in the work and is prepared for any criticism that might come. And while she hopes the music speaks for itself, she won't be strangled by anyone else's misinterpretation of her words or her intentions.
I have soul searched, and this time around, I think being honest is most important. It's about being able to say "hey I'm ok if people don't like that I'm embracing this side of me", it's the side that my friends and family get to see and they still love me the same. I think that my evolution is more important than pleasing people and I may not say it right, I might get some things wrong, and I may stumble along the way but was I honest, was I sincere, was my heart in the right place? Yes, yes and yes.
Monae's ability and willingness to be open and honest with not just those around us but with ourselves as well is an incredible message, in and of itself. Self-love is actually a process that can be arduous, scary and time consuming. Sometimes we might not even like what we find out, but it is essential for bossing up. We end up stifling our own growth by spending too much energy worrying about what others might think of our choices and ways of life.
The true measure of self-love is being able to take a look within and defining for ourselves who we truly are at our core.
This may ruffle the feathers of those who have their own perceptions of who we are and who have already placed us in their self-imposing boxes. Time to bust out of that box, because the freedom you receive from caring more about your own opinion of yourself over the opinion of others is both liberating AND empowering.
Monae is choosing fearlessness in all aspects of life and defining herself for herself in more ways than one. Once quiet about her sexuality, Monae has shown us through Dirty Computer how to truly show up and show out for growth and evolution. In a recent cover story for Rolling Stone, the "PYNK" singer came out as pansexual.
"Being a queer black woman in America, someone who has been in relationships with both men and women – I consider myself to be a free-ass motherf*cker."
She initially identified as bisexual, she clarifies, "but then later I read about pansexuality and was like, 'Oh, these are things that I identify with too.' I'm open to learning more about who I am."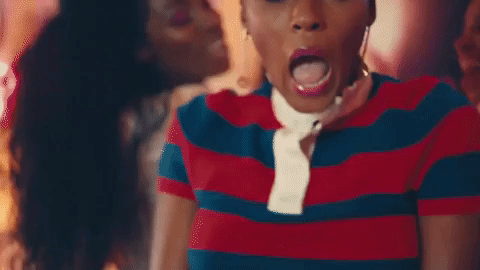 I know I, for one, can't wait to hear what Janelle Monae has cooked up with Dirty Computer. No doubt we will be embracing our own "computer viruses" while we stomp it out and break it down like a true "Django Jane" would.

Read the full FAULT Magazine cover story here. Check out the newly released visual for "I Like That," the fourth single from Janelle Monáe's anticipated fourth studio album, Dirty Computer below. The album drops Friday.