---
2020 has made a weary world more restless and anxious than ever before. Pandemic anxiety due to navigating working from home, isolation, loss of wages, and overall survival has impacted the entire world; but with Black people being disproportionately at risk of contracting coronavirus, we are also at risk of higher rates of depression, anxiety, and lack of sleep.
According to a recent report from Express Scripts, the use of anti-insomnia, anti-anxiety, and antidepressant medications have spiked, with filled prescriptions increasing by 21% between February and March 2020. Those numbers peaked during the week of March 15—the same week the World Health Organization declared COVID-19 a pandemic and the US declared a national emergency in response to the crisis, per the report.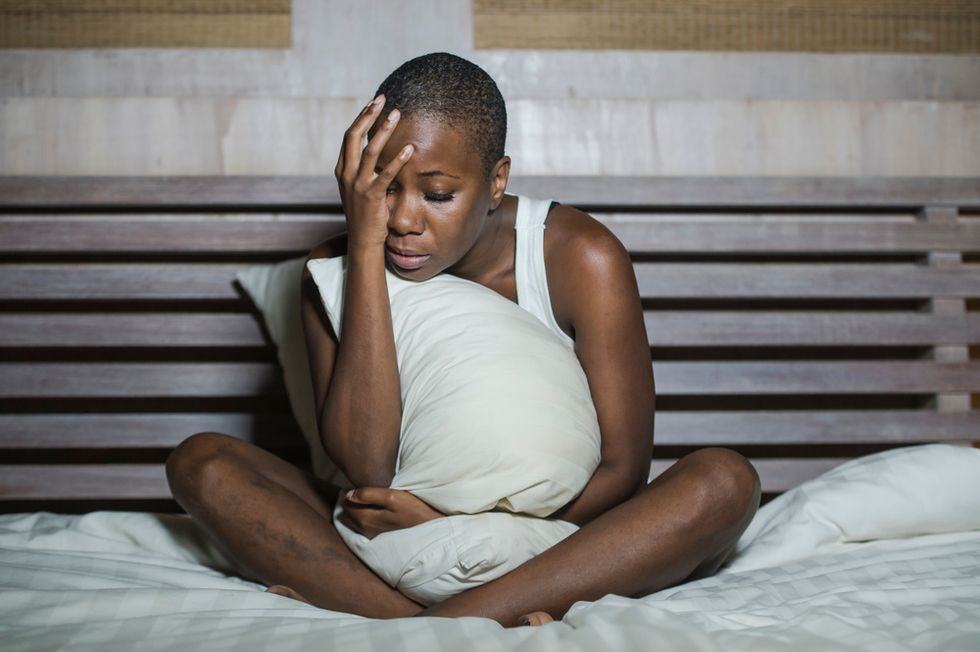 Shutterstock
My sleep schedule has been altered tremendously and I spent many nights in quarantine crying, trying to find movies that fill me with joy before I sleep, rearranging my space, and applying essential oils before bed - none of that worked. I decided that I'd try sleeping naked to give myself an opportunity to feel free, and to literally take the weight of the world off of me as I rested every night.

Going to bed in my birthday suit centered me, it allowed me to face myself, the literal naked truth. It also allowed me to intentionally moisturize and wake up and assess how I felt the night before in ways that I didn't when I'd go to sleep fully clothed.
In case you need a bit more convincing of the naked truth, here are the benefits of sleeping au naturel:
Featured image by Shutterstock.