The bedroom can bore you quickly if you're someone who lives for change and resents routine. However, new positions aren't always the way to switch things up, especially because they're typically unrealistic unless you have a certain level of flexibility and youth on your side. They simply aren't for everybody. It literally becomes a case of "if it ain't broke" because no one wants to be caught up in an episode of Sex Brought Me to the ER with broken genitals (penis, pubic bone, etc).
---
But the one thing you can switch up that makes a helluva difference is the location! As realtors say (I think) location, location, location. It makes all the difference. The same studio apartment in a better area will change your f*cking world. This is a much more simple fix to break up routine in the bedroom if you ask me! But, there are some things to keep in mind for sure. You want to make sure that you know the laws in your area or know that there's a chance that getting caught could potentially lead to some cuffs (and not the fun ones). Personally, I hate researching so it's just going to be a "YOLO" mindset.
The other thing is that you want to ensure that both you and your partner are relaxed and comfortable. With consideration of those two points above, I really tried to make a list that was realistic and yet still bold enough to shake things up.
Here are 8 places for you to try having sex that give the "any time, any place" vibes you're looking for.
1. The Club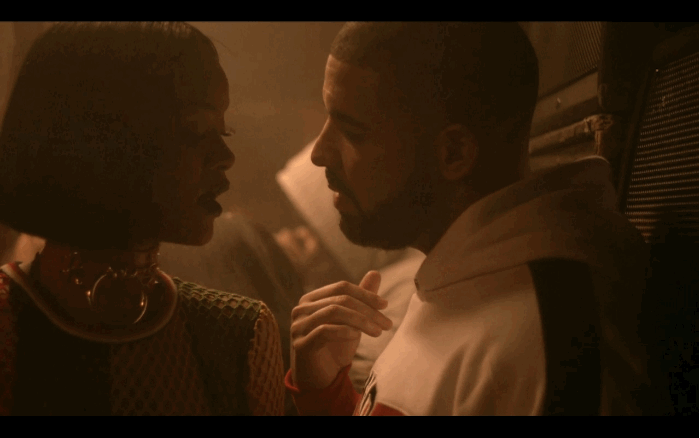 Though I only recommend having sex at a traditional club in a VIP section or the restroom (unless you can fathom a sneakier way to keep out of jail), I think either can still be just the right amount of adventure to spice things up. On the flip side, you can go to a swinger's club in your area or out of town. While you may think this is a downgrade, it actually allows you to upgrade your experience as you're able to take on voyeurs, and if you feel comfortable, add some extra hands to the body party.
2. Beach Cabana
It's a bed, so let's start there! Additionally, you get the calmness of the water surrounding you, be it the pool, the ocean, or wherever. Just be sure to put something down because I know with little to no doubt that others have the same thought. With that in mind, I really don't think they sanitize those things even remotely close enough.
3. Hood of Car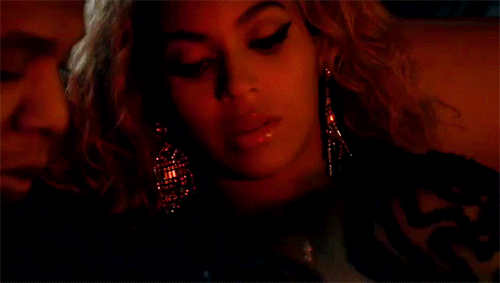 Not just any ol' where in the car but specifically on the hood or even the roof of the car. You can pull off to a nice little park or a drive-in movie if your city is still fortunate enough to have one. But, the best part about the hood is that you're not crammed into the back of the car like a Vienna sausage.
4. Balcony
Buck naked with a balcony view has become the new airplane bathroom fantasy. Honestly, I prefer it! Far more space and a much better view for those of us that are a) claustrophobic b) germaphobes or c) all of the above. If you're at home, the view may not be as luxurious but you are able to add privacy panels to your balcony to make for a more private show. On vacation, where no one knows you, you may want to go crazy – show 'em what you got!
5. Ferris Wheel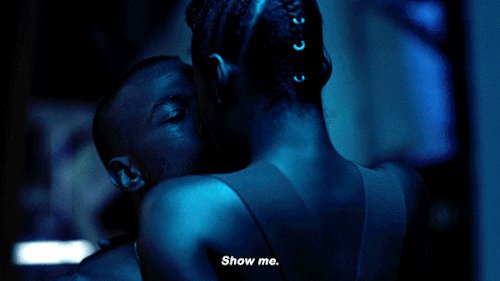 Hear me out! While the scene in Insecure really had me intrigued – you know the one where Issa and Nathan had sex on the Ferris wheel, in my experience the ride is far too quick for even the quickest of quickies. Now, if you can make that work, by all means, do your thing! But, I think oral sex on a Ferris wheel would be spectacular. Consider the Ferris wheel your foreplay.
6. The Office/Workspace
You don't have to have a private office for this, just a lot of nerve! I, personally have tried this in an open workspace, and though my partner at the time couldn't stay hard because he was too afraid of getting caught, I did get some good head out of the deal. Nevertheless, keep in mind that open spaces in offices do have cameras in use at times, so proceed with caution or get a private room in your office space.
7. Boat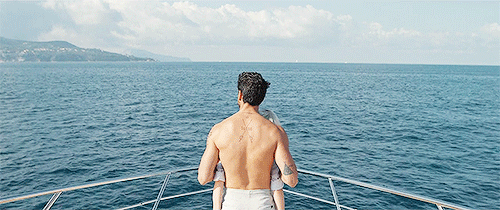 Summer is near and here in some places, which means boats have been unparked! If you have access to a boat this seems like a 10 out of 10 experience no matter how you cut it – I really wouldn't care if it were in a rowboat. Rock it.
8. Movie in a Park 
On one of the cooler nights, bring out the blankets and find a space in the cut but still with a reasonable view of the movie because we're setting the mood here! Unlike the regular movie theater, this allows for adventure and romance.
And if you're into it, you can even add other elements such as role-play – meeting your partner at a bar with a planned scenario or impromptu. Either way, you're fully prepared to go out into the world because it's your oyster and your bedroom.

Let's make things inbox official! Sign up for the xoNecole newsletter for daily love, wellness, career, and exclusive content delivered straight to your inbox.
Featured image by Getty Images