This article is in partnership with Cricket Wireless.
It's February, the annual 28-day time-honored tradition where we *officially* engage in celebrating Black History, remembering the sacrifices, and reveling in the innovations from the past. But we high key celebrate Black History 365, knowing we are exploring, evolving, and elevating, right here, right now. As we look at the present contributions by today's pioneers (hello, first Black and South Asian-American Woman Vice President of the U.S.!), we are watching Black history in the making!
---
As with history, the modern pioneer hits a fair share of challenges, none more currently top of mind than the COVID-19 pandemic. Since it began, small Black businesses have been hit hardest, according to the Federal Reserve Bank, with ownership dropping by 41%, as compared to 22% of overall small businesses in the U.S. between February and April of 2020 alone.
Yet, where there are challenges, there are also opportunities. Black-owned businesses are showing they can bring in big bank from venture capital funding, and broker deals with major brands. And it's that access, coupled with connection and community, that's been the major key to it all. Helping to lead the charge are three Black women entrepreneurs, for whom connection is essential for their businesses.
Cricket Wireless wants to spotlight Tai Beauchamp, Abena Boamah, and Andrea Lewis, who are each focused on inspiring, engaging, and creating change year-round. Read more on how they're writing the next chapter of Black History now.

Tai Beauchamp
A publishing industry veteran, Tai Beauchamp has experience as an editor at top publications, including Harper's Bazaar, Good Housekeeping, O, The Oprah Magazine, and Seventeen—where she made history as the magazine's youngest and first African-American beauty and fitness director. In 2006, she launched her media company, Tai Life Media, LLC to holistically connect style and empowerment, and has since worked with consumer brands including P&G, Walmart, Estée Lauder, Christian Dior Cosmetics, and Time Inc.
Tai, on staying connected to her community:
"It's Black History Month, so I've been (reflecting) about what it took for me to get here—but I'm also celebrating where I'm at today… This is our time! I get excited knowing I have amazing women in my corner—especially my two co-founders. Shout out to my partner Malaika who is on speed dial and (who) I speak to at least 8 times a day. We motivate each other, inspire each other, we've shared tears, laughs, and smiles, but most importantly we share in the desire to build businesses that mirror our purpose and passion."
Abena Boamah
Abena Boamah is the Founder and CEO of Hanahana Beauty, a consciously clean, Black-owned skincare, beauty, and wellness brand. Her work has been recognized by Beyoncé and Vogue. She is driven by curating learning experiences focused on holistic wellness and showcasing stories of Black women globally through visual content creation. Abena has presented and partnered with brands/schools like Harvard University, Instagram, Nike, Apple, Glossier, and more.
Abena, on the importance of building online community:
"When I think about my journey of entrepreneurship, honestly, I've always been inspired by Black entrepreneurs from the beginning 'til now. These creators (and) innovators… continue to inspire me to grow. At the end of the day, it's always (about) creating your own community and supporting the people within. Every entrepreneur should have a group chat or a person they feel comfortable sharing their wins, struggles, and reasons to smile."
Andrea Lewis
Toronto-born Andrea Lewis has acted alongside Hollywood heavyweights like Diahann Carroll, Wesley Snipes, and Dr. Maya Angelou. Lewis spent six seasons as "Hazel" on the hit show Degrassi: The Next Generation, which ranked No. 1 in Canada and the U.S. The role in Degrassi landed her in the pages of Teen People, the New York Times, and Entertainment Weekly. Lewis started Jungle Wild Productions, where she created the hit web series, Black Actressand the fan-favorite relationship drama, Beyond Complicated. Both seasons can be watched at youtube.com/AndreaLewisChannel.
Andrea, on getting advice and inspiration:
"I get to make content, tell positive Black stories and connect with audiences for a living. I'm so fortunate for the community of like-minded artists and entrepreneurs that I have around me who answer my texts at 2 a.m., bounce ideas around with me, and give me the advice I need to help grow my business, support my community and continue to create."
Whether it be receiving a text from a mentor to "keep going" or a brainstorming thread with one's closest creative confidantes, it's these interactions—revealing moments of joy, support, and deep connection—that are small yet powerful reminders that sometimes a simple smile goes a long way.
Cricket's commitment to fostering connectivity allows Black pioneers and change-makers to not only make meaningful connections—but also impactful decisions—for their businesses now and in the future. These pivotal experiences, by way of our screens, will continue to ensure we elevate their stories, amplify their voices, and continue our legacy during Black History Month and beyond.
Featured image courtesy of Cricket Wireless
Content
Mar 13, 2023 05:34 AM EST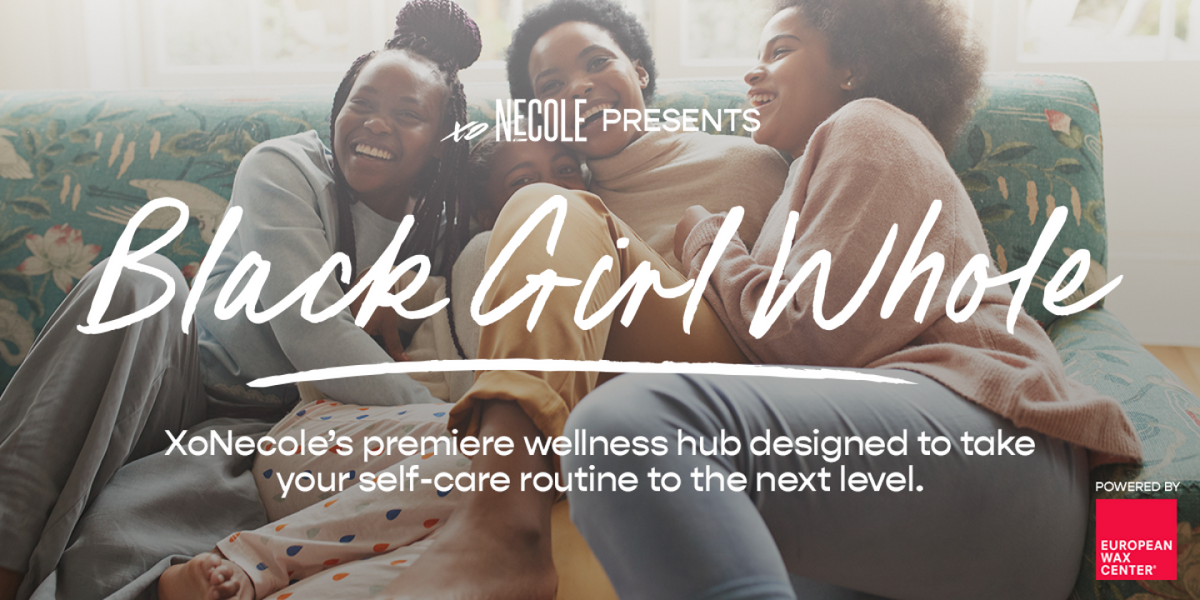 Black women are not a monolith. We all are deserving of healing and wholeness despite what we've been through, how much money we have in the bank, or what we look like. Most importantly, we are enough—even when we are not working, earning, or serving.
Welcome to Black Girl Whole, your space to find the wellness routine that aligns with you! This brand-new marketplace by xoNecole is a safe space for Black women to activate their healing, find the inspiration to rest, and receive reassurance that we are one small act away from finding our happiness.

Want to discover where you are on your wellness journey? You don't have to look far. In partnership with European Wax Center, we're bringing you a customized wellness quiz to help you up your wellness game. Answer our short series of questions to figure out which type of wellness lover you are, what you need to bring more balance into your life, and then go deeper by shopping products geared towards clearing your mind, healing your body, and soothing your spirit.
Ready to get whole? Take our quiz now!
Sex
May 19, 2023 17:00 PM EST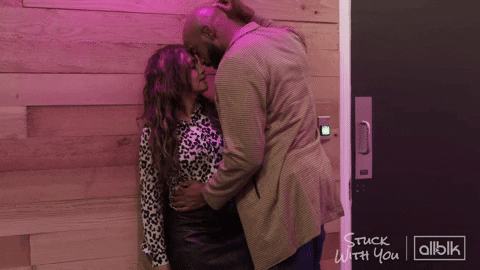 Not too long ago, while in an interview, someone asked me to define one of the main purposes of sex in a long-term relationship: "Probably the most intimate form of communication that we have is sex because it's an act that connects one's physical, mental and emotional state to another human being simultaneously — and communication doesn't get much more profound than that."
That's part of the reason why the term "casual sex" irks me to the billionth degree (check out "We Should Really Rethink The Term 'Casual Sex'"); it's because, even if you think that sex with someone is next-to-nothing, there is so much going on within you (oxytocin highs, if you're unprotected, fluid bonding, chemical reactions in your brain, etc.) that doesn't know if someone is "the one" (in your mind) or not. So, in many ways, it acts like they are (check out this YouTube video from a Catholic woman who studies some unexpected ways that sex affects us physically here; sex goes deep, y'all!).
Yeah, sex is so much more than a notion, and that's why I'm a firm believer that it is such a barometer for long-term relationships overall — because, as I've shared before, I once read that, "Good sex in a relationship is 10 percent of the relationship while bad sex in a relationship is 90 percent of the relationship because sex tends to set the tone for what's happening in the rest of the house."
And that's why I think that there are certain sex-related issues that can not only damage your sex life with your partner but could also end up ruining your relationship if you're not careful (very careful). Let's get into seven of them now.
Featured image by Giphy