---
Nowadays, everything might seem a bit uncertain, and whether you're super-employed, self-employed, or underemployed, the stress factor is real. COVID-19 has changed how we live our lives, and with that change, many of us have had to roll with the punches, do some serious soul-searching, and even reconsider our next boss move.
One thing's for sure in hard economic times: Having a job you're great at---one you love---can be your saving grace. One enterprising professional who can attest to that is Erika Pope, global brand manager for House of Cheatham, the parent company of popular haircare lines including Aunt Jackie's Coils and Curls, Argan Smooth, Texture My Way, and Aunt Jackie's Kids.
"I love this space. It's so fun. I really like that it's not just about a product or the glitz and glam. It's honestly the opportunity to work in the community with women and make them feel good about themselves," Pope said in an xoNecole interview.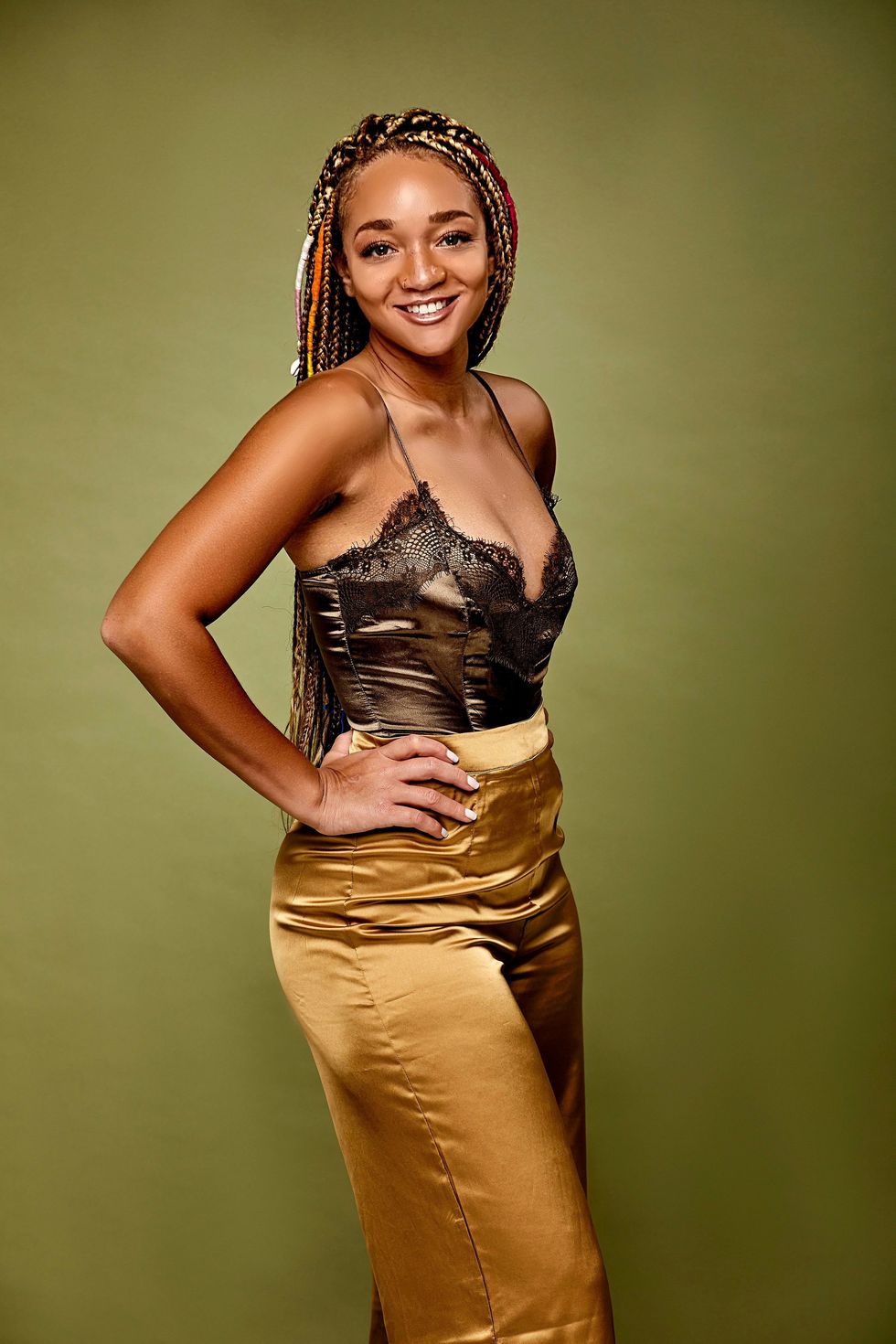 Image by Stephon X Photography
"I love this space. It's so fun. I really like that it's not just about a product or the glitz and glam. It's honestly the opportunity to work in the community with women and make them feel good about themselves."
Her path to beauty brand management wasn't a straight one, but the journey helped her learn more about her passions, her capabilities, and her strengths. In 2008, Pope found herself in unfamiliar waters at Michigan State University. She was the first in her immediate family to attend a large school away from home.
"I knew I had a creative and artistic mind, so I started off wanting to do fashion design. I got into the program and realized how much I hated sewing," Pope recalled. "I ended up in a retail merchandising program and studied a dual degree in art. When I finished college, I left [for] Chicago, and like most young adults leaving college, I still had no idea of what I'd be doing."
With few prospects, Pope said, she did odd jobs and then stumbled upon an opportunity to work in digital media. "That was my introduction into social media and marketing, and I loved it." Pope then went on to work as a buyer for TJX Companies (think TJ Maxx, Marshalls and HomeGoods) through an opportunity via LinkedIn. "I went through their training program, and it's globally regarded. It's extremely hard to finish. They [accepted] about 200 of us and by the end, there were only about 40 people that they actually hired on full-time," she said. "I was selected to help launch and curate TJMaxx.com---part of the team that built and created the e-commerce platform that they have today. It put a lot in perspective for me because I knew from there on out, I always wanted to work with brands."
Pope would continue to work as a buyer for several years before eventually starting her own consultancy, Pope Solutions. "It's a full marketing services agency, and [we've done] some consulting for different brands."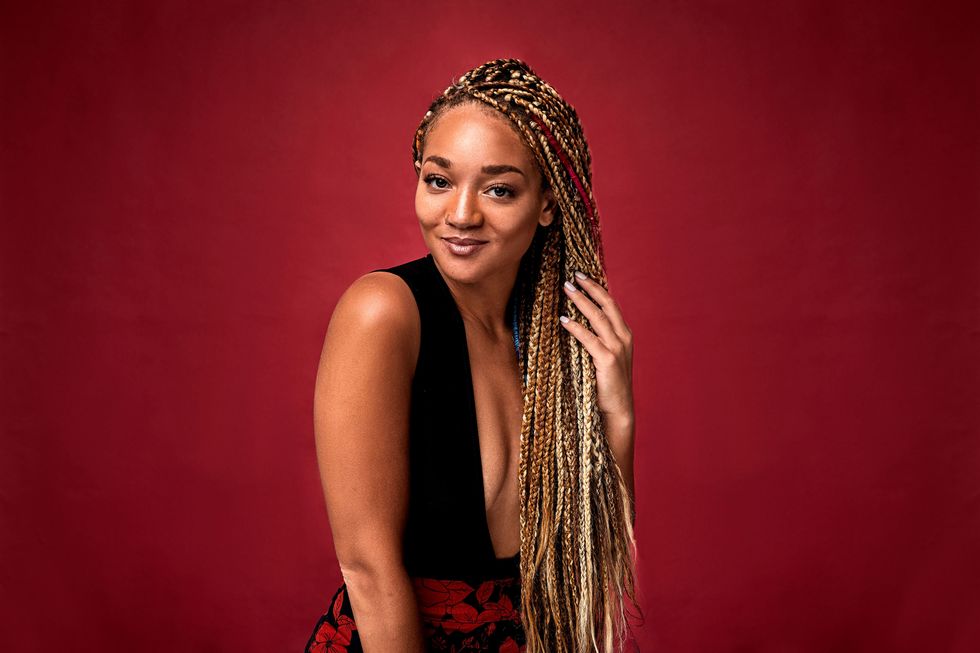 Image by Stephon X Photography
She's a huge advocate of the power of LinkedIn, especially for finding new opportunities---or positioning yourself for them to find you. Her current boss, she said, found her on the platform and hired her to consult before she landed the full-time position she's loving today. "It's the Instagram of the business space. I've been obsessed with it since college. Some of my friends would make fun of me for being so heavily interested in LinkedIn, [saying], 'Oh, that's where all the old people are.' But I'd say that's where you can connect [with people offering] the jobs that you want, so it's important."
With more business owners and CEOs at home and online, Pope says it's a good idea to leverage the platform, especially when reevaluating your career path or trying to connect with leaders in your industry.
"I think of LinkedIn [as] a road map. You can look up roles you want, find people in those roles, look at the roles they had prior to getting where they are, and find out what skills they gained along the way. There's not just one way to do anything."
For Pope, COVID-19 isn't a time to shut down the enthusiasm for work that you love, but a time to elevate the passion and find the balance needed to be your best self for your job or even the job you want. As a wife and manager, she finds it important to be her best self, and in order to do that, she carves out alone time to meditate, stretch, and exercise on her Peloton bike. "I can imagine I'm in Paris or traveling abroad. I've realized that nothing is going to work out if I'm not [well]. I'm responsible for all these different aspects of this brand along with my personal brand, so if I'm not centered, nothing else is going to be right."

She's also found that this time as an opportunity to connect more deeply with the consumer base she serves and a challenge to get creative. "We've adjusted our focus in how we engage with people, and we are putting a lot more energy into building out digital campaigns," she explained. "We [Aunt Jackie's Curls & Coils] just recently partnered with xoNecole and did their first digital Pajamas and Lipstick event. It's just [about] becoming more creative and figuring out how to stay top-of-mind. I try to put our consumers first. Knowing that we're in such a different time, people's mental health is really important, and I don't want to feel like we're being insensitive to the things that are happening---being salesy and just pushing products. One of the things about my personal platform is [that it's] all about women's empowerment. It's a win-win for me to work with consumers---women specifically---all over the globe, just making them feel good about themselves. [I enjoy] standing behind a product I actually believe in and use myself."
For more of Erika, follow her on Instagram.
Featured image by Stephon X Photography