Here's an indisputable fact: Black is beautiful. It always has been and it always will be. No one understands this more than Diarrha N'Diaye-Mbaye. As a little girl growing up in Harlem, New York, the Senegalese-American entrepreneur spent a lot of time in her mother's hair salon watching the carousel of Black women that would come through the doors of the shop and saw how beauty could be a communal experience.
---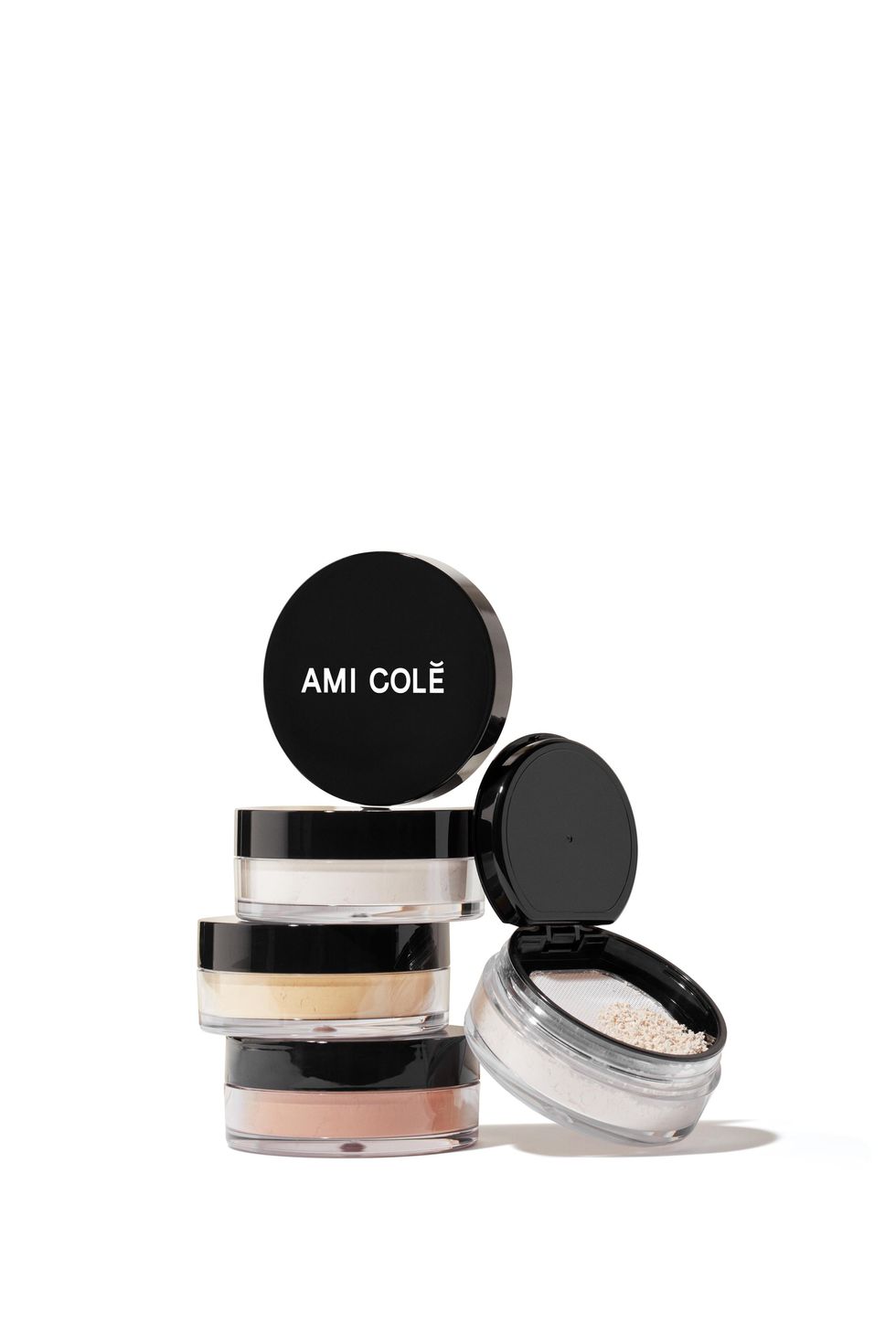 Ami Colé Powder
As an adult, beauty would continue to occupy a significant portion of her ye's life. "I worked in places like Temptu, L'Oreal, Glossier," N'Diaye-Mbaye told xoNecole. But there was still a nagging feeling inside of her of wanting to capture the beauty she was exposed to in her mother's shop as a child. "You know what? Lemme try this crazy thing," she said. Enter: Ami Colé.
Ami Colé is the makeup brand N'Diaye-Mbaye founded as an homage to both the Black women she was surrounded by in Harlem and her friends. "I wanted to create something simple that most of my girls were wearing and things that I saw growing up in Harlem," she said.
Up until this past decade, there's been a dearth of products and cosmetic lines dedicated specifically to people with darker complexions, with Black women being left with little to no options for skin-matching coverage. With a boom in brands in recent years that have put Black beauty at the front and center of its mission like Range Beauty, The Lip Bar, and of course Rihanna's Fenty Beauty, suddenly a new dilemma emerged for people like N'Diaye-Mbaye who wanted to launch their own makeup brands. "It was very difficult not only to get access in terms of people answering your emails," N'Diaye-Mbaye said of her early struggles in trying to get funding from financiers for Ami Colé. "People would say: 'Well Rihanna has a brand, why would you need another brand?'"
It wasn't until 2020 following the Black Lives Matter uprisings, when N'Diaye-Mbaye said that investors became "a little bit more sensitive and sensitized to where they sit on the spectrum of equity," that she was finally able to fully fund her company. N'Diaye-Mbaye officially launched Ami Colé in May 2021. Before launching, N'Diaye-Mbaye said that she surveyed Black women to see what customers wanted from a beauty brand. "By the time we launched, we knew exactly what type of makeup look, makeup style this customer was going for," she said. "We knew what shades she was using already and the new products she was missing or how to make her makeup routine just more simple." In addition to their makeup products like the popular lip oil and foundationless base products, Ami Colé offers items like incense and N'Diaye-Mbaye said they're even hoping to expand to fragrances in the near future. "We're always challenging ourselves to think about Ami Colé as a lifestyle," she said.
Ami Colé has already brought in $2 million in revenue, proving that there is space for more than just one Black beauty brand to thrive. When I asked N'Diaye-Mbaye if she ever felt like giving up through the arduous process of trying to get her dream off the ground, she said: "My parents are from Senegal and came here with no playbook, no internet, no security. They were able to come here and kind of forge to this new chapter and era of our family and a generation. So, whenever I do feel discouraged – which happens a lot, I'm only human – I think back to what people before me had to do to make sure that I can even have the option or the blessing to even create my own plan. So I never quit."
Let's make things inbox official! Sign up for the xoNecole newsletter for daily love, wellness, career, and exclusive content delivered straight to your inbox.