Have you ever had a dating, relationship, or hook-up experience that went so wrong you started questioning yourself? Is there something wrong with me? Did I somehow set the wrong expectation? Whether we want to admit it or not, a lot of us can identify with these feelings. That's why I'm so happy that shows like Tracy Oliver's Harlem exist to let us know we're not alone.
---
The one-hour dramedy honestly and hilariously encompasses many of the trials and tribulations that the everyday Black millennial deals with. From topics about dating and relationships to questions surrounding one's career trajectory, Harlem is entertaining, authentic, and extremely relatable. One character that has sparked a lot of healthy dialogue is Shawn. He represents the good guy who we may genuinely like but deviates from the ideal man we have in our mind.
Played by Robert Ri'chard, Shawn has some of the most fun and provocative scenes in the series. No stranger to putting on a show, the actor has been a part of many childhood favorites like Cousin Skeeter and One on One, to more grown-and-sexy projects like Kinky and Chocolate City. During our fun chat, we spoke about his acting journey, views on love and relationships, and why Amazon Prime's Harlem should be added to the xoTribe's watchlist.
xoNecole: First, let me address what so many of our readers are thinking. Do you realize you were the star of a lot of our fantasies back in the day? How does that feel?
Robert Ri'chard: I don't think I realize it yet! I really haven't been hit over the head with the iconic roles and movies I've been a part of that have been these big juggernauts. And now, I'm on a new one with Harlem. Everybody's binging and already asking for season two. I'm like, 'Ask for season seven! You know you want it already (laughs).'

But if anyone knows me, they know I never really watch my stuff. I love what I do but I never have the full validation of what I do because I don't watch myself on camera. Still, it's definitely a blessing. People come up to me at airports, grocery stores, trains, and everything. I'm always on FaceTime talking to grandmas, wives, husbands, and everything. I love that. I love it.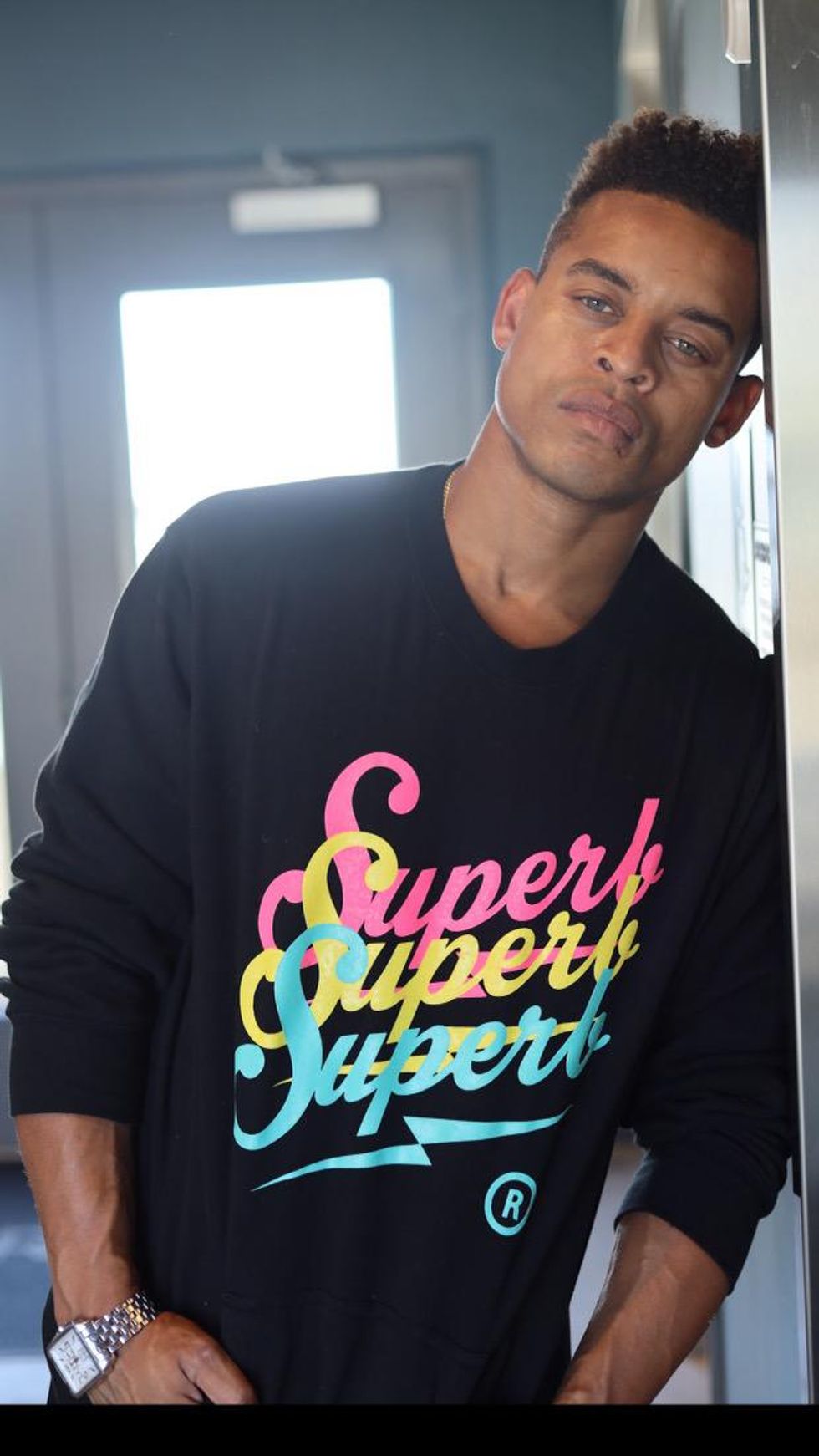 Andre Harris
Well, you've been acting most of your life. How do you think you've grown as an actor and as a man throughout the years?
I feel like everyone makes a point that I'm stuck in time. I've been in the business for like 26, almost 27 years. And everyone's always like you don't even look 27! I feel like I'm in this Benjamin Button lane where everyone's growing up fast and I get to stay the same age. But luckily I have two other people that are the same age as me: Meagan [Good] is staying young and beautiful and she's the lead of our show, and then, obviously, everyone knows KP [Kyla Pratt] and I love each other and we've just solidified staying youthful. And now I have a new leading lady, Quinn, played by Grace Byers.
Yes, let's talk about your love interest, Quinn! She had quite a few deal-breakers, and that caused a bit of tension in your characters' relationship. Do you have any personal red flags?
I think my deal-breaker is not being all the way in. I play Shawn, and Shawn is all the way in. He's got nothing to hide. He's like, if I fall in love with you, I'm gonna fall in love with you. Drop all the walls, resistance, and second-guessing. If you feel it, let's do it. I think that's my one thing, if someone is not all the way in, that's probably a deal-breaker for me.
But also, as a guy, you have to make the ladies feel safe and vulnerable enough to open up. Look, a woman is gonna be reserved and hold her own. Only as you make her feel safe and comfortable will she open up, blossom, and show you the things she's protecting. I have two sisters, so I listen to how women think. My dad was always telling me to open the door for a woman, make her laugh, and go get her drinks.
I'm happy you said that because I think a lot of women can sympathize with Quinn's character. Do you feel a connection with Shawn like that, too? What's the difference in how you love or how you're a partner versus your character on the show?
I think Shawn and I are so closely related. A lot of people felt like he was refreshing to see, you know, someone that's all into one girl. He's listening, talking to her, and helping with her job. He's doing what he can to quarterback her life and make sure she's getting the best out of the stuff she's pursuing.

And I think for Quinn's character, she's out with her girls when she meets him. It's supposed to be fun and games, he's dancing for her and everything. Then, she realizes they have a lot in common but she wants to keep her walls up and just have a good time. But he wants to cook for her, wake her up with a kiss, meet her friends, and be a part of her life!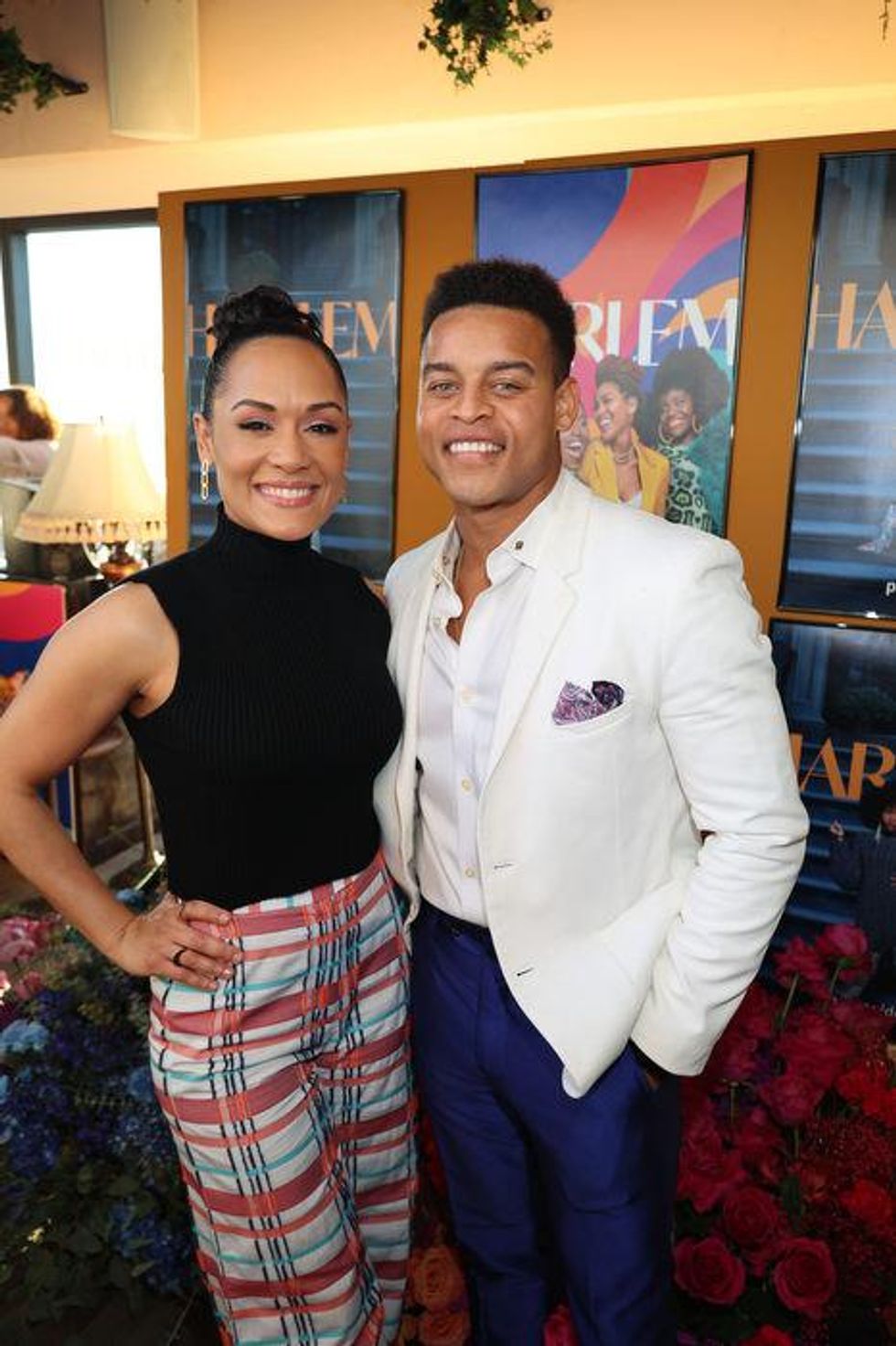 Courtesy of Amazon Prime
You've delved into quite a few provocative roles in your career. Was that intentional? If so, why do you think it's important to showcase those different shades as an actor?
No. I've done a lot of drama roles and I've played the "buttoned-up guy," too. I think someone has to be fearless. My producers and writers feel like, 'We can lean on Robert to do things that other actors might be nervous to do.' I feel like a sniper in that way, I'm the person that's gonna shoot that shot and be like a shooting guard. I feel honored that people pick me to show what millennials and Gen Z are going through.
And for me, I'm so engulfed in the world, I'm not even aware that a video camera is shooting. It's almost like Shawn is a real person with a real life, and he's doing what a lot of people in America do—jobs where they take care of their family and do whatever they have to. I represent that.
Finally, what is the biggest lesson you'd like people to gain from the show and your character?
Not only do you have to be fearless, but you have to help and love people through their trauma. Number one is to be gentle but two, to be a hammer, and say, 'Listen, I'll call you out on your stuff.'
And for the show, in the 21st century, it's so hard to manage friends, dating, and career. And to have a show on air with bomb music—everybody loves the music (laughs)—happening on the biggest platform in the world, New York, and have these characters in this eco-system being super-honest and transparent and trying to figure it out, it gives everyone at home a chance to be represented. I just want people to see themselves in these characters as they eat popcorn and get through this pandemic.
To find out more about Robert Ri'chard, visit his Instagram.
Featured image by Jamie McCarthy/Getty