Whether sparking one up is a guilty pleasure of yours or you are loud and proud with it, the cannabis industry is skyrocketing!
---
As multiple states legalize weed and the industry experiences a boom of CBD Hemp healing, sales, and usage, it's safe to say that this industry is a shoo-in for profit where WOC can cash in. And they can do so all while making a difference in reversing the effects of the "War on Drugs," eradicating the stigma of cannabis use, and incorporating marijuana into spirituality, creativity, and alternative or holistic healing.
I had a sit down with ganja veteran Khadijah Adams in the cannabis industry who is the vice president and COO of C.E. Hutton, a business development company seeking to help minority-led cannabis businesses. Underneath C.E. Hutton, Khadijah also offers a line of exclusive cannabis products through CBD Well 101. She has been a pioneer for black and brown women looking to tap into the industry, sitting on the board of the National Cannabis Chamber of Commerce, the Executive Committee of the Minority Business Council (MBC) of the National Cannabis Industry Association. (NCIA)

Read on for details about Khadijah's journey, the cannabis business basics, as well as a few other millennial WOC who are legally jumping on the bandwagon and turning marijuana into money. You never know, this may spark up a few cannabis entrepreneurial ideas of your own!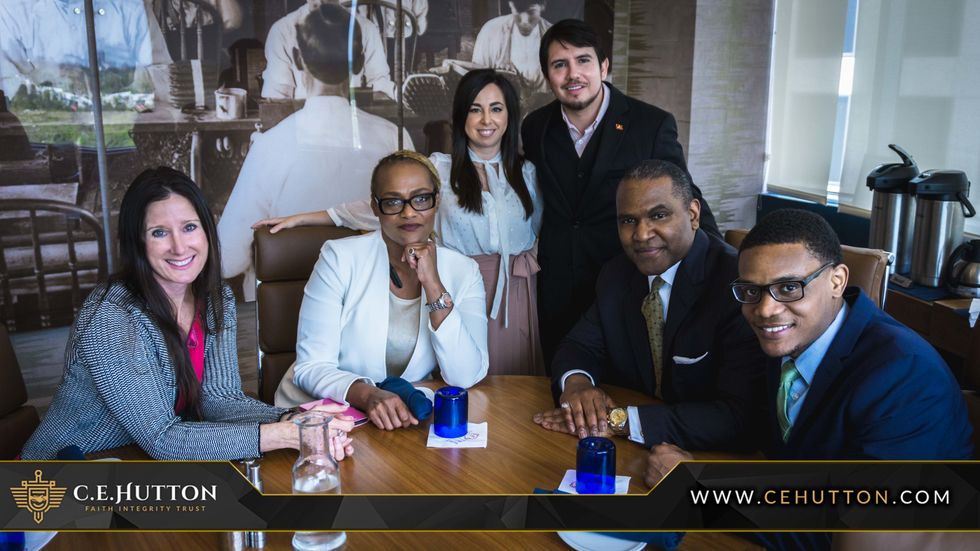 How She Overcame Fear and Took A Leap of Faith Into The Legal Cannabis Industry:
"When Colorado announced they were legalizing cannabis for recreational consumption, I sent a blast text message to over 200+ people informing them that 'everything must go.' The message was well received by some and refused by others and honestly, I didn't care one bit. My only concern was that I had the support of my four sons, two of whom are Christian Ministers in Texas. They didn't like the idea of me leaving Sugar Land, Texas to enter an illegal industry, and especially moving to a state that is only 8% African American. Surprisingly, they were very supportive! So, I proceeded to sell everything in my house at a garage sale; except for my car, clothes, cell, and computer. And on March 14, 2014, I drove to Colorado, and positioned in the industry almost immediately through collaborations and making the right connections."
Why Women of Color Should Cash Into The Cannabis Game:
"This is a newly statewide legal industry and 29 states out of 50 have legalized for recreational or medicinal consumption. That in itself reeks of 'opportunity' and many women of color are transitioning from corporate America, or are transitioning their current companies into the cannabis space because the opportunity is much bigger here than in traditional industries. Also, we are natural nurturers, and our first instinct is to help people. Whole plant medicine and CBDs are helping people."
How The Legal Cannabis Industry Can Be As A Tool To In Black and Brown Communities:
"As people of color, we have been systematically plagued with the stigma of marijuana; we have been beaten, killed, and imprisoned for over 80+ years because of lies, greed, and blatant discrimination. This industry was built on our backs and is now being legalized across America and dominated by many who have not suffered one bit from the 'War on Drugs,' and by some who laugh about their one-time overnight jail time and small slap on the wrist. While most people of color are still scared to enter this industry, the ones who are in the industry are still fighting for inclusion.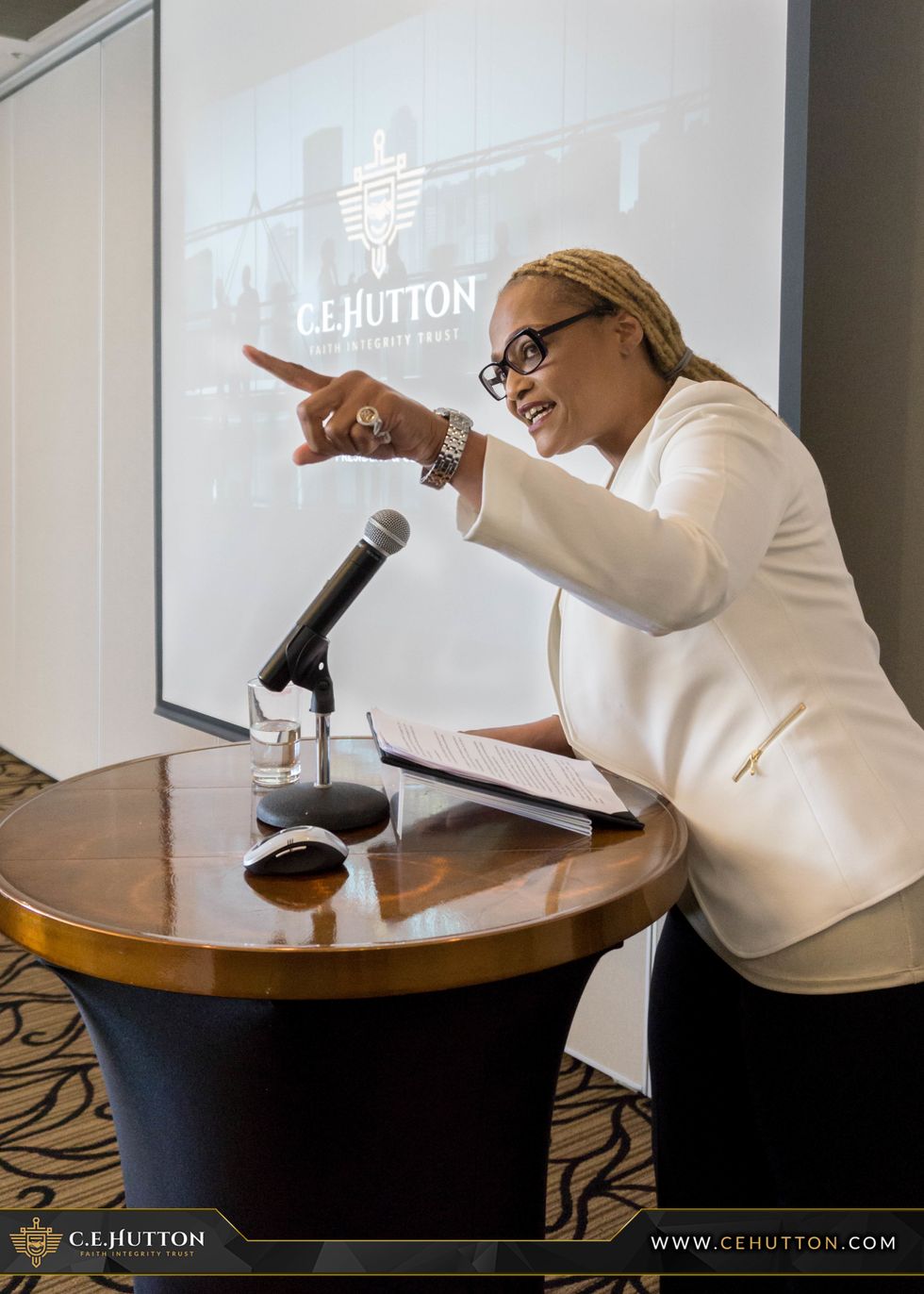 "As people of color, we should want to learn more about this industry, re-educate ourselves with the truth about cannabis and help to dispel the lies and hatred surrounding our community, as it relates to the stigma that's been created. Most importantly, we should want to position ourselves in this industry, aim for creating generational wealth for our families, with hopes of one day restoring our communities."
Obstacles To Overcome as WOC in The Legal Cannabis Industry:
"Access and capital are two of the main difficulties for WOC looking to gain entry into this industry. Many people of color are looking to connect to the right people to help them position, and in most cases, people who look like us. Truth is, many of us don't have the necessary capital to support our dreams or ideas. For most who have positioned in this industry, find it hard to obtain the capital needed to expand."
Her Greatest Accomplishment:
"My biggest accomplishments in the industry was selling my previous company, MIPR Holdings, LLC. My ultimate goal is to help a lot of people look and feel better with whole plant medicine and CBDS while also creating generational wealth and helping others do the same."
What She Smokes:
"I'm a Sativa lover with a very high tolerance. I combine Trainwreck, Lavender Jones, and Lemon Skunk. I call it a 'fruit bowl of love.'"
Her Advice To Newbies:
Learn the medical and/or adult use laws in your home state.
Get involved with your local cannabis advocates and activists in your community, such as Marijuana Policy Project, NORML, and the NCIA, etc.
Connect to leaders with proven track records in this industry to help mentor you, then listen to them when they give advice. Let your final decision be the one that you make.
Connect with positive people who will encourage you and hold you accountable.
Learn as much as possible about the field you intend on entering, and volunteer at as many events surrounding your field, as much as you can, because on the job training is the actual education!
For more inspiration for getting involved in the cannabis industry, follow these 5 millennial WOC killing it in the weed game!
1

.

Mary Pryor, @Cannaclusive
Mary Pryor
Women's Freedom Conference
Mary Pryor is an alternative healer, and a co-founder of Cannaclusive, which was established to facilitate fair representation of minority cannabis consumers. Her company celebrates the cultures of the thriving cannabis community, by curating experiences, groundbreaking insights, thoughtful content and dynamic visuals; making it easier for brands to communicate with diverse audiences and rally in the fight for legalization and de-stigmatization of marijuana.
Featured photo by Joy Victoria Clarke/Mahogany Mary