I am totally one of those people who decorates their space.
---
Bright colors, unique accessories, and picture frames to give my space character are what I live for.
I know there are some women who are fine with having no screensaver on their work computer and accept that weird "greige" colored stapler on their desk but not me. I have to curate and decorate my workspace in order to feel inspired to do my best work. I enjoy hanging up frames of my favorite quotes and finding cute little bobbles for my desk.
When you are excited about the space you work in, it will help you get excited about the work you are doing. Over the past year, I've discovered so many cute little things to help liven up a work space, and take my desk from drab to fab!
Here are 5 poppin' desk accessories to upgrade your work space:
1. Customizable Pencils
Image: Etsy.com
These are simple and affordable way to liven up your space. You may not even use them, but being able to look over and see your favorite quote in a vibrant color will help give you a little pep, and it's always a great conversation starter in the office.  I've ordered them engraved with my favorite Joan Clayton and Carrie Bradshaw quotes. Get them on Etsy for just $15. You can choose from Lavender, Pink, Black, gold and white…Maybe a black pencil with gold lettering for a chic polished office look!
2. Jonathan Adler Smart Phone Dock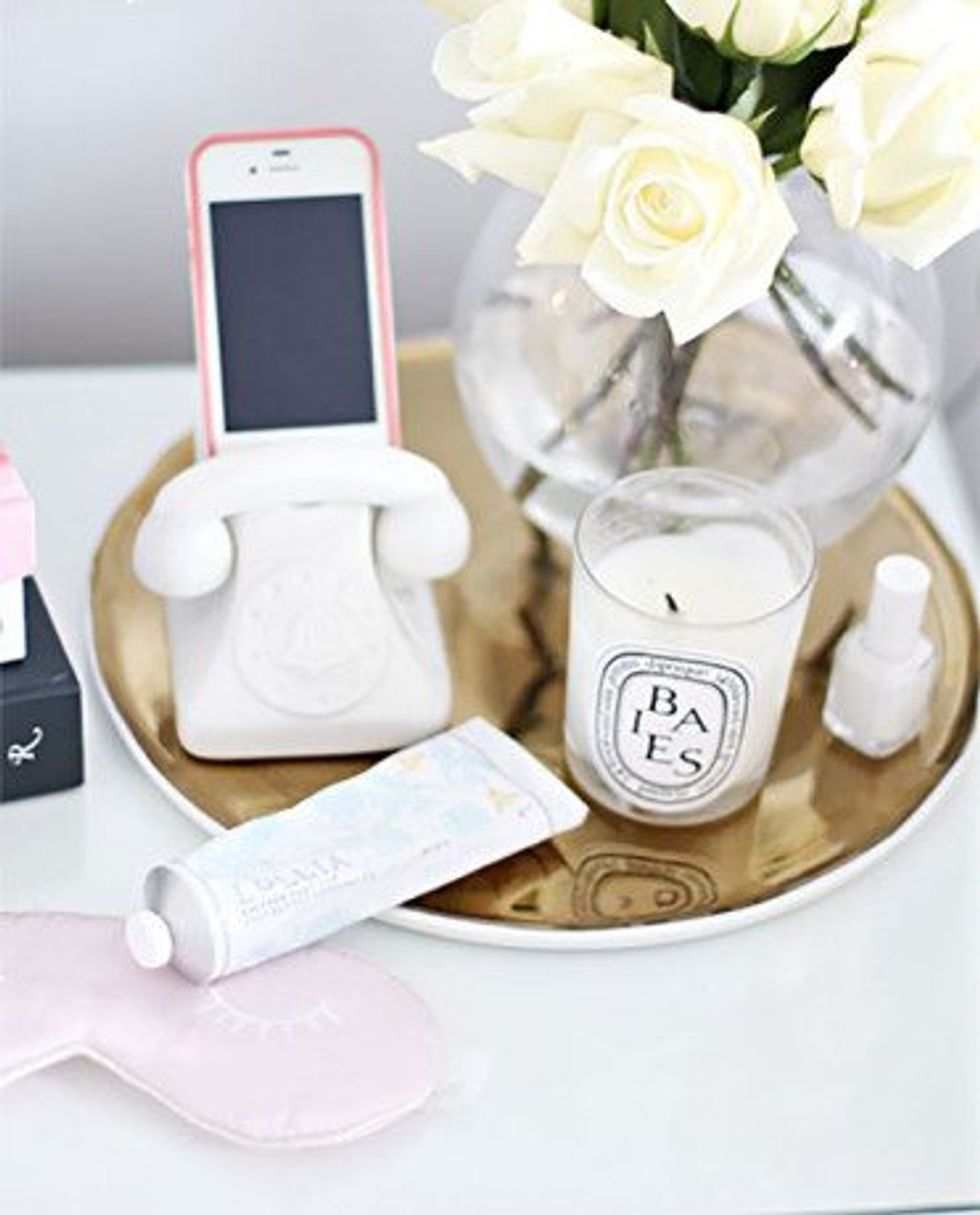 It's on the pricier side, but I think this cute Johnathan Adler phone dock is so worth the 60 bucks. It allows you to prop up your phone for charging or for usage and adds some vintage flair to your space. It's a little indulgent, but having a designer desk accessory is très chic!
3. Kosta Boda Lipstick Paperweight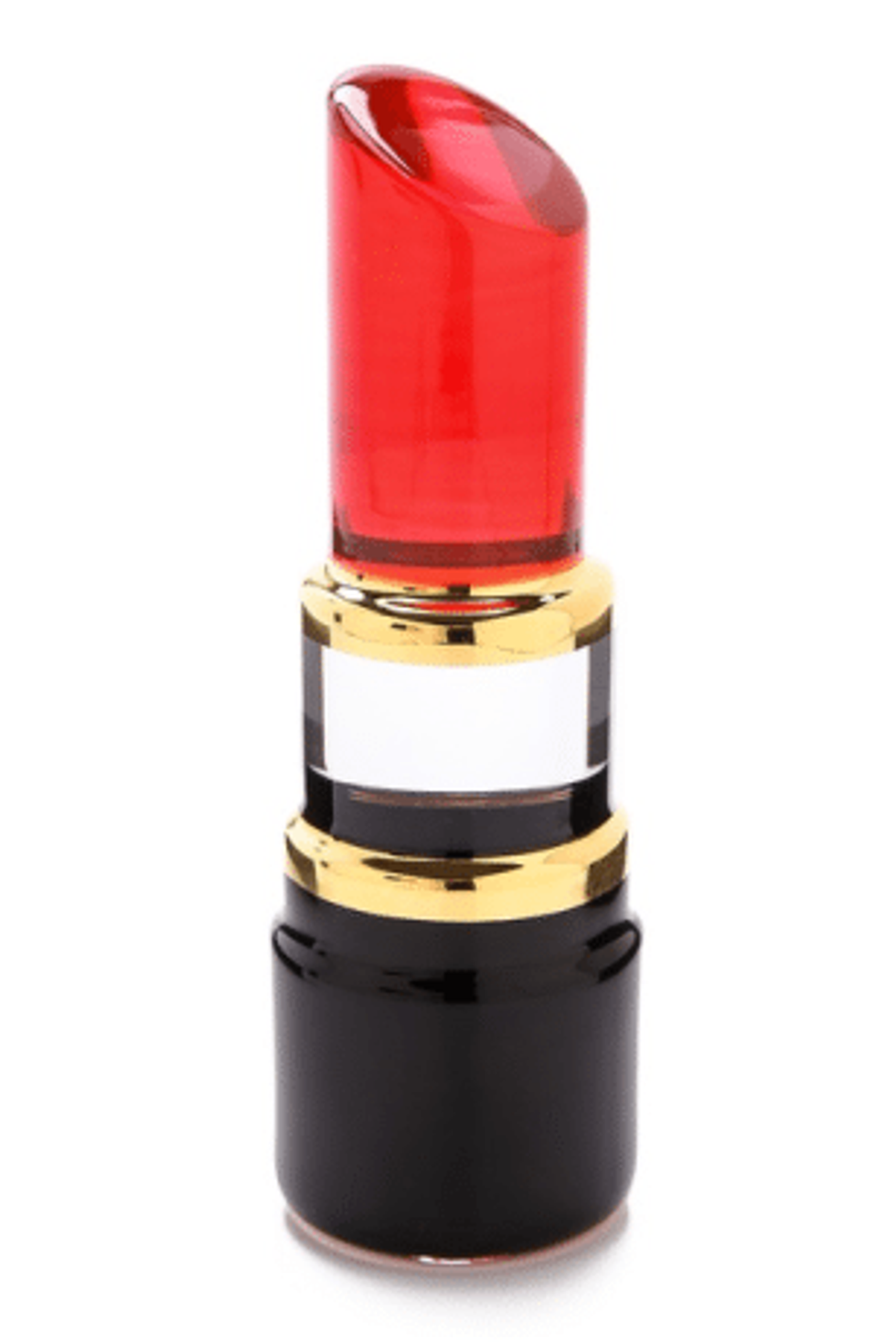 I'm a red lipstick kinda gal so this is one of my favorites! If you're like me and you love a good ol' red lip, why not add this statement piece to your desk? It's fun and functionally. It'll keep your papers from fluttering around while also bringing out your inner Sachsa Fierce! It's currently sold out but get on the waitlist at ShopBop.com!
4. Scotch® Magic Tape Dispenser
Scotch Tape has a new line of quirky tape dispensers and I'm obsessed. My favorites are the Cosmo cocktail and the high heel. Add a little personality to your desk with these fun tape dispensers. The high heel comes in a range of colors and patterns if your taste in shoes is a racier than the standard black pump. Get the heel for jsut $10.50 and the cosmo for $13.50 at Staples!
5. Kate Spade Notepads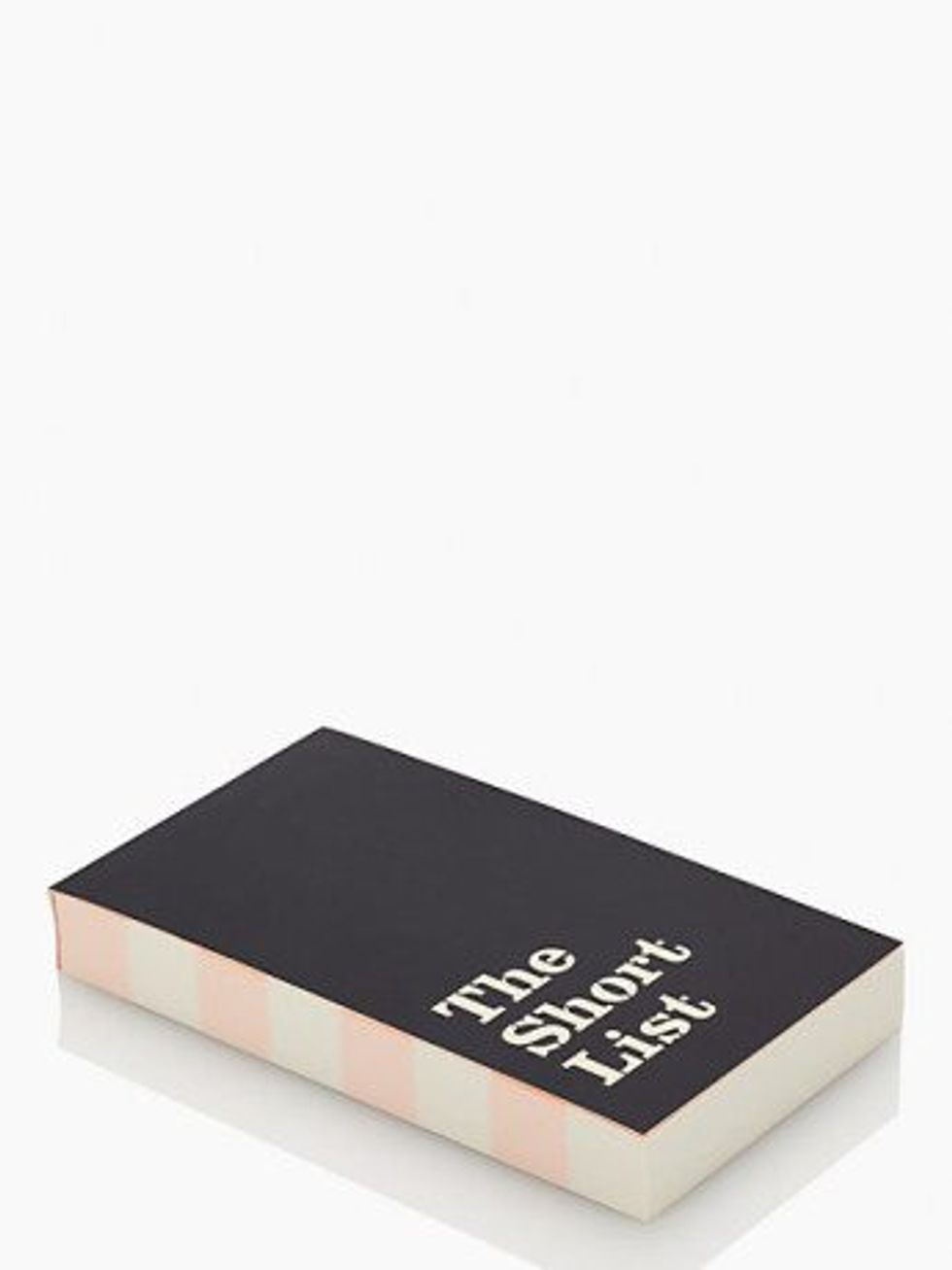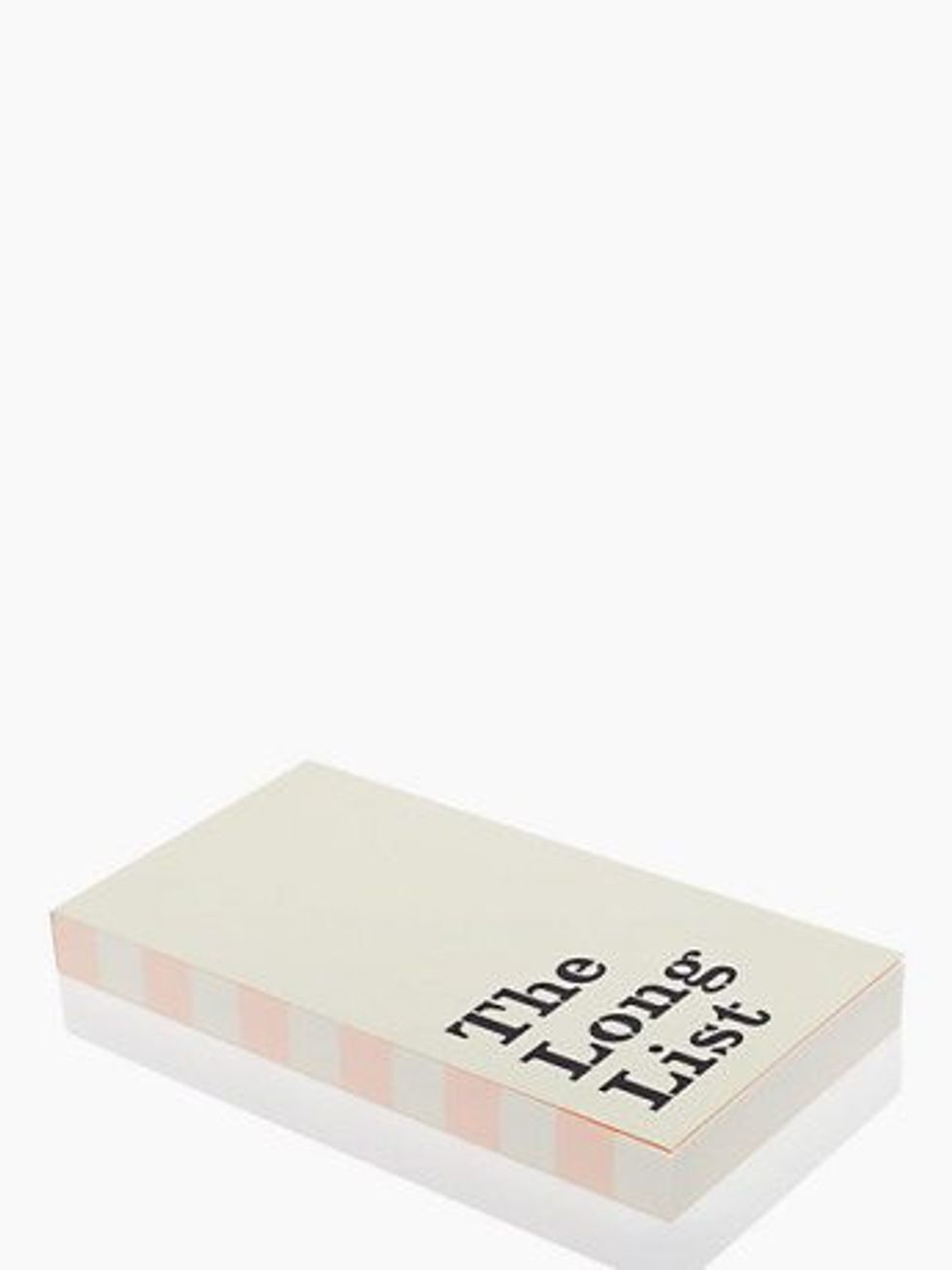 Get these large Kate Spade notepads to add a little class to your desktop. Priortize your to-do's in style. I have a set at my home desk and I feel a little luxurious every time I make a list on them. Get these for a measly $8 and $10 each on KateSpade.com.
What poppin' desk accessories have you found for your WERK space? Check out a few from our readers below!