---
Growing up I was a skinny minnie and an anemic. I vaguely remember the doctor prescribing this liquid form of iron and some Flintstone multivitamins so taking supplements were a crucial part of my childhood. It wasn't that I was a picky eater, though. I ate all of my meats, fruits and most vegetables – like what kid eats asparagus and brussels sprouts – and my family was all about that well-balanced meal life. But later, I assumed my food was lacking some nutrients because my folks' definition of "done" was deep-fried and overcooked.
As an adult living on my own, I made an effort to be more conscious of choosing and preparing foods that would maximize my nutrient intake so that I didn't have to rely on supplements. But somewhere in my 30s, I learned that sometimes our bodies still don't absorb enough nutrients due to age, limitations or certain health conditions that get a little selfish and consume what vitamins and nutrients we already have.
Take vitamin D, for example. According to Healthline, vitamin D is very difficult to get from diet alone, especially if you get infrequent sunlight and have dark skin. In fact, based on a 2011 study, 82.1% of African-Americans are vitamin D-deficient.
And do you know what else disproportionately affects African-Americans, specifically women? Fibroids. At age 38, I had an iron-deficiency so great from fibroids that I had to quickly increase my hemoglobin level before I underwent surgery if I wanted to avoid a blood transfusion midway through the procedure. Liver, spinach and all the medium-done steaks weren't going to do it.
Needless to say, my daily regimen during adulthood was tiny red iron tablets and Vitamin D gummies.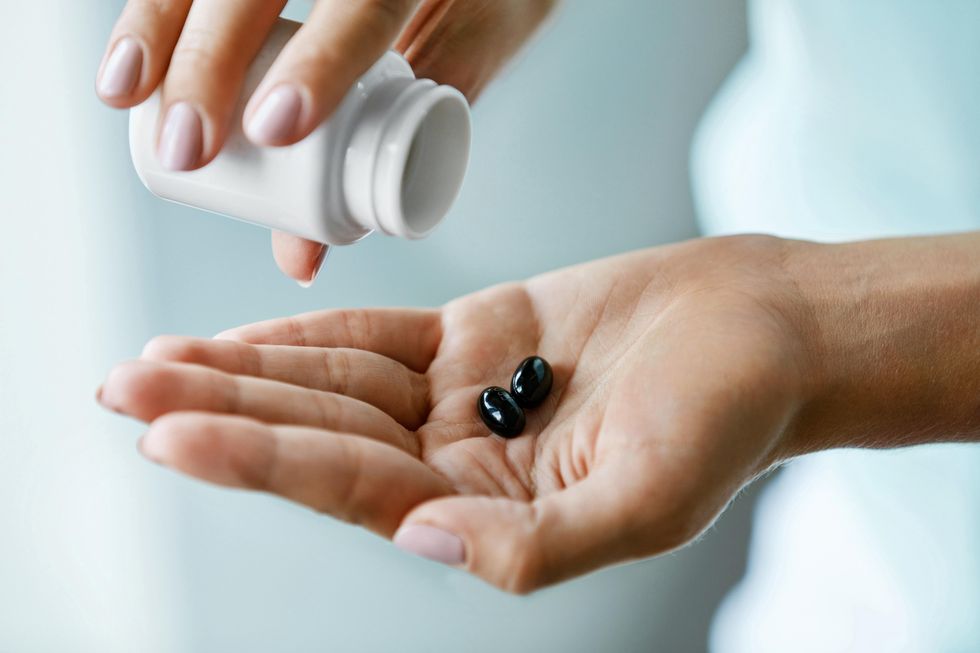 Shutterstock
I couldn't help but wonder a) how many Black women are taking at least vitamin D and iron supplements and b) what other vitamins do we lack and should be supplementing. I discovered that Black women may potentially be low on not only Vitamin D and iron but also vitamins A, B, C, E and K, calcium and folic acid. So I reached out to several women to inquire about their specific vitamin regimen, including two nutritionists, particularly to find out what vitamins Black women should absolutely have in their medicine cabinets.
I asked both Danielle Smiley-Daniel, a public health nutritionist and soon-to-be registered dietician nutritionist (RDN) based in the Hartford, CT, area, and plant-based public health specialist Chelsea Williams in Los Angeles for guidance. Danielle's immediate rule-of-thumb is food first and supplements second. Therefore, we shouldn't automatically turn to vitamins as an easy replacement.
"It would be ideal to get most of your vitamins and minerals from whole food sources but you cannot always do so," says Danielle. "I view supplements as a way to fill the gap with the nutrients your intake does not fulfill."
However, both women stress the importance of consulting with your primary care provider before implementing any vitamin and mineral supplement regimen. Popping a regular ole multivitamin or a sea moss capsule may seem harmless but they should be treated like any other prescribed medication that comes with a list of potential side effects, especially since some supplements can interfere with whatever you're already taking. It needs to be personalized to fit your current lifestyle and medical history.

"Unfortunately, there is no one-size-fits-all supplement routine," Chelsea says. "This is due to individual health conditions – for example, pregnancy, anemia, chronic fatigue syndrome, etc. Additionally, women [need] to be cognizant of any contraindications with any medications they may be taking, along with the proper dosage."
And even time of day. Some vitamins and supplements may need to be taken later in the day depending on what you're taking in the morning.

I chatted with six women – including Danielle the public health nutritionist – ranging in ages from 29 to 43 about what was in their vitamin cabinets. Their vitamins are mostly prescribed but some were added based on the women's own research. Here's what they take:

Disclaimer: xoNecole is in no way recommending adding any of the below mentioned vitamins. We are simply providing information as a way to enlighten and inform. Please consult your doctor before adding any supplements to your diet.
Martinique, 29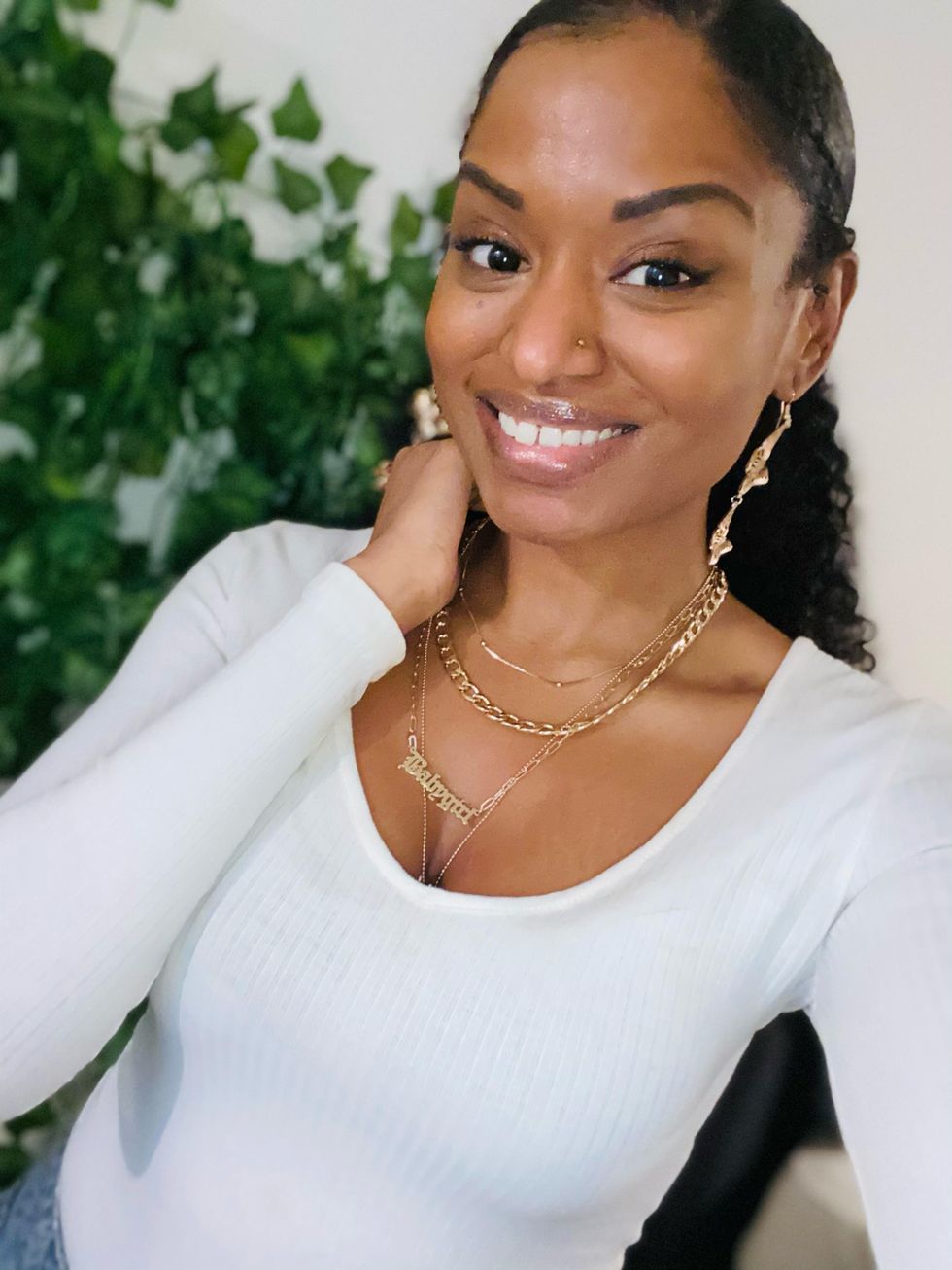 Courtesy of Martinique Swan
"I take Vitamin D3 for deficiency, biotin for hair, skin and nails, iron for anemia, black seed oil for adult asthma symptoms and my immune system, ashwagandha and CBD for anxiety and chlorella as a multivitamin since it's a superfood and has a lot of nutrients. I also take elderberry, zinc and sea moss for my immune system."
Krystal, 30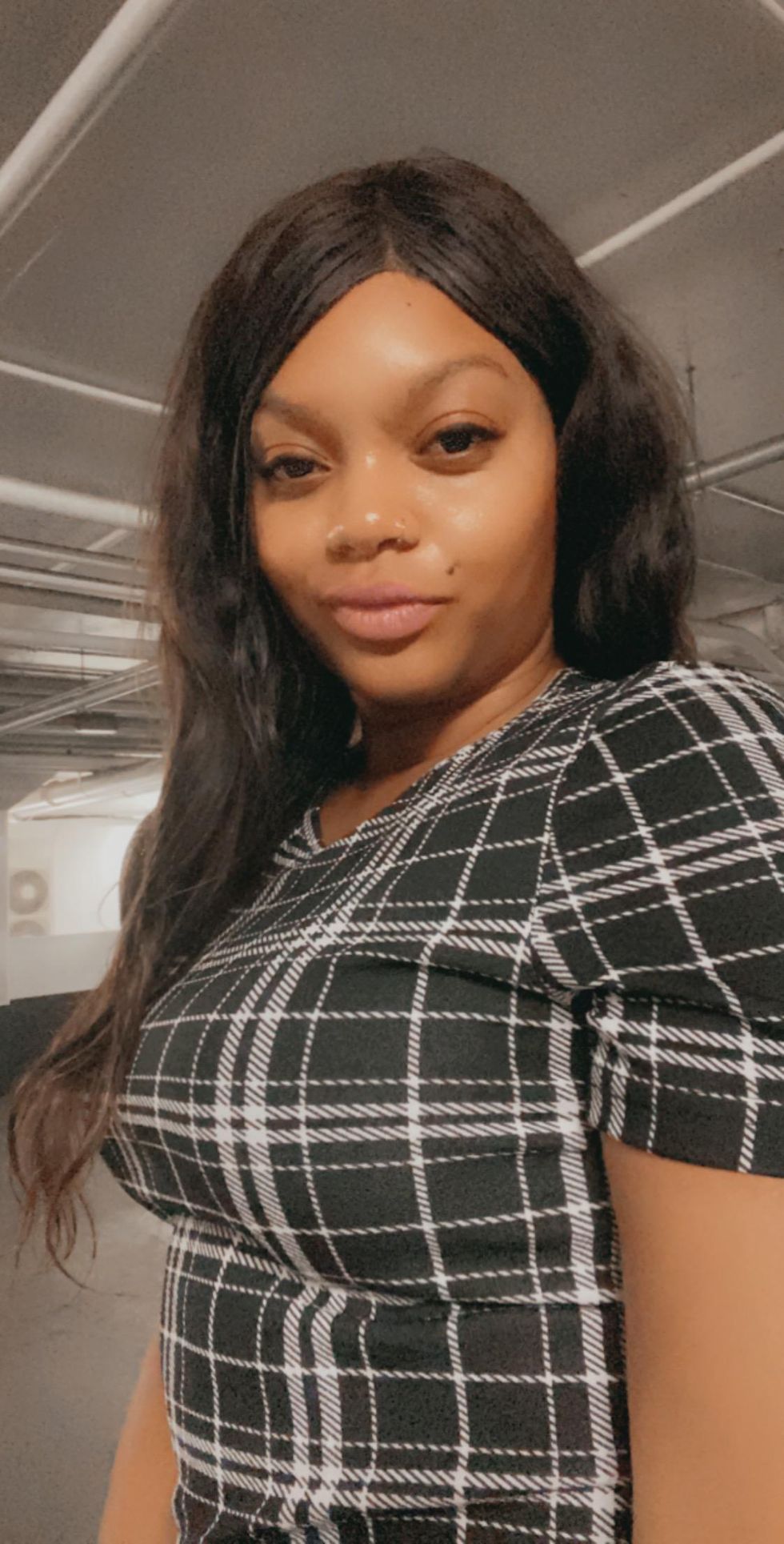 Courtesy of Krystal Layne
"I take vitamins C, D and D3 as well as iron and zinc. I started taking vitamin C and zinc to support my immune system. I didn't start taking vitamin D or D3 because I was deficient but my doctor did recommend it. I take vitamin D because I have seasonal affective disorder (SAD). Vitamin D is the sunlight vitamin that will increase my energy and mood. Vitamin D3 supports my immune system especially with COVID-19 and since I'm an essential worker. My doctor also recommended Vitamin D along with iron pills because I'm anemic. And I also take omega 3s for high cholesterol, oregano oil supplements for additional immune support and a Lydia Pinkham supplement for menstrual support."
Spencer, 33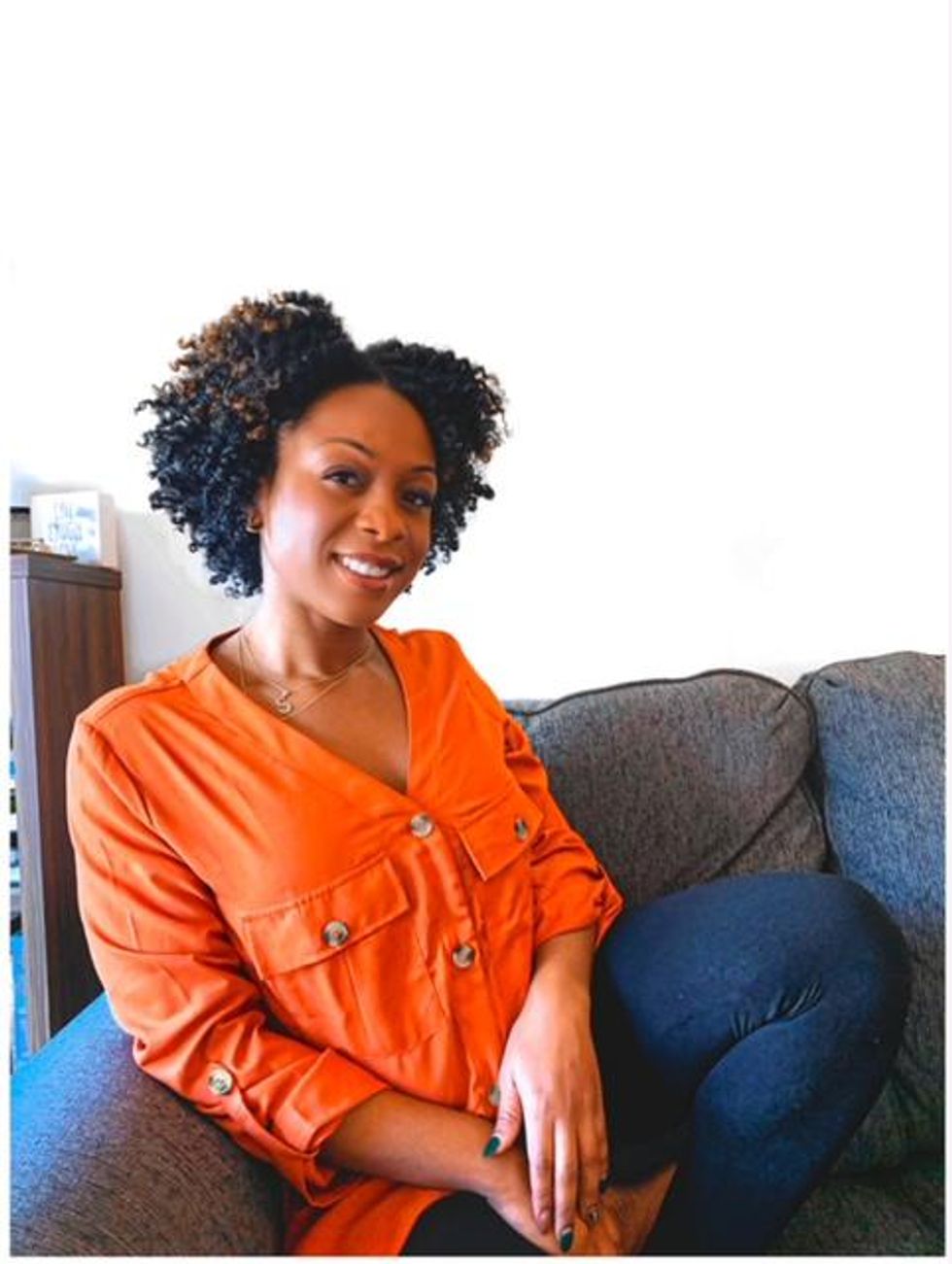 Courtesy of Spencer St. Fleur
"I started taking vitamins to care for my overall health and wellness and provide the extra nutrition/nourishment that foods don't always provide since they're mostly overprocessed. I take multivitamins, vitamins C and D that my doctor prescribed, fish oil, black seed oil (three days per week since it's so terrible), sea moss gel, iron, zinc and probiotics for gut and feminine wellness."
Mia, 35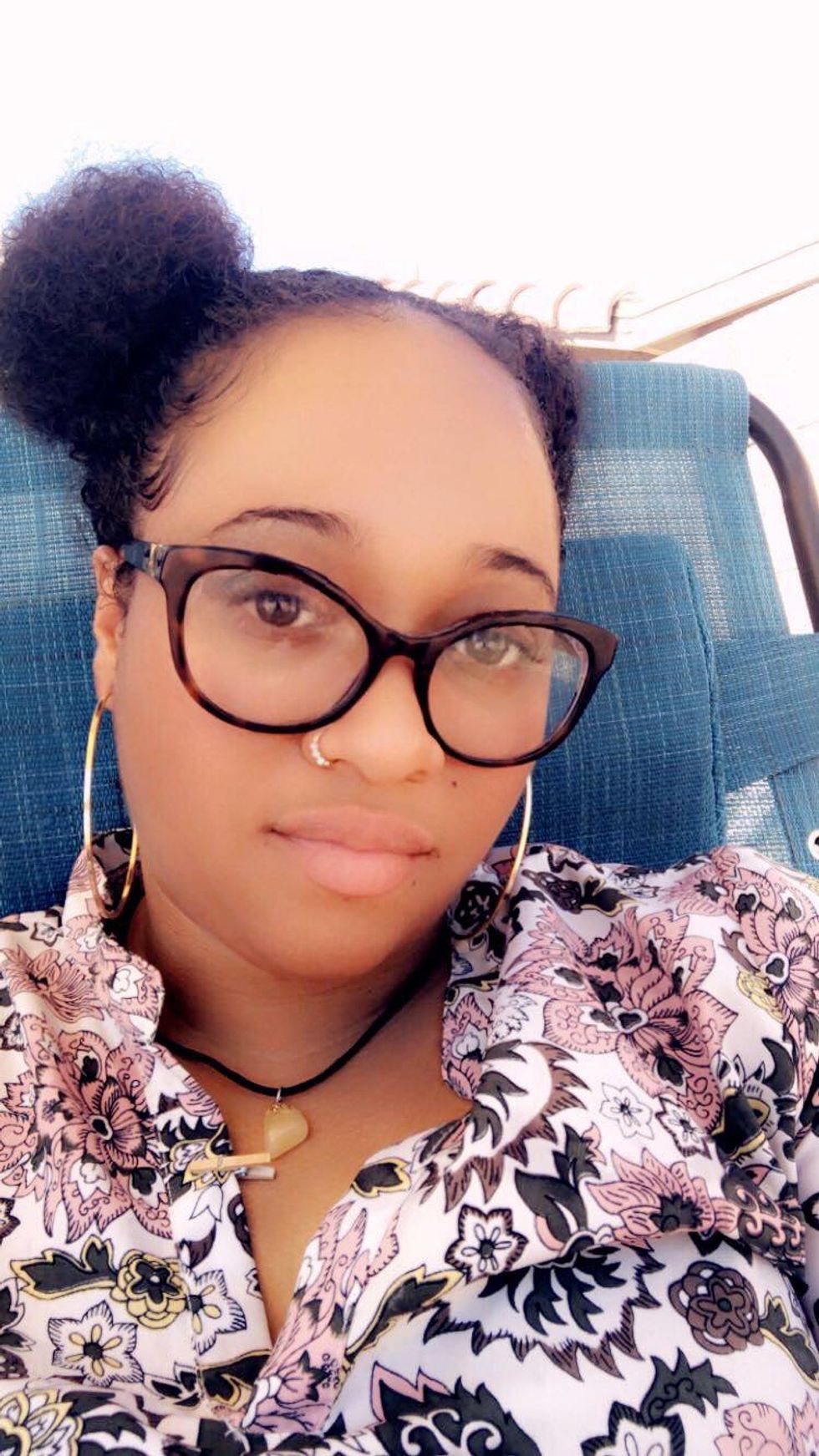 Courtesy of Mia Tatum
"I take supplements based on my own research and trial and error. I take ashwagandha for anxiety, astaxanthin for cognitive health, zinc for my immune system, a probiotic for gut health and B12 for energy. When I have PMS, I take Vitamin E because it helps a lot with breast tenderness. I also have a subscription to Care/of, which is convenient and offers a quiz you can take for recommendations."
Yemisi, 41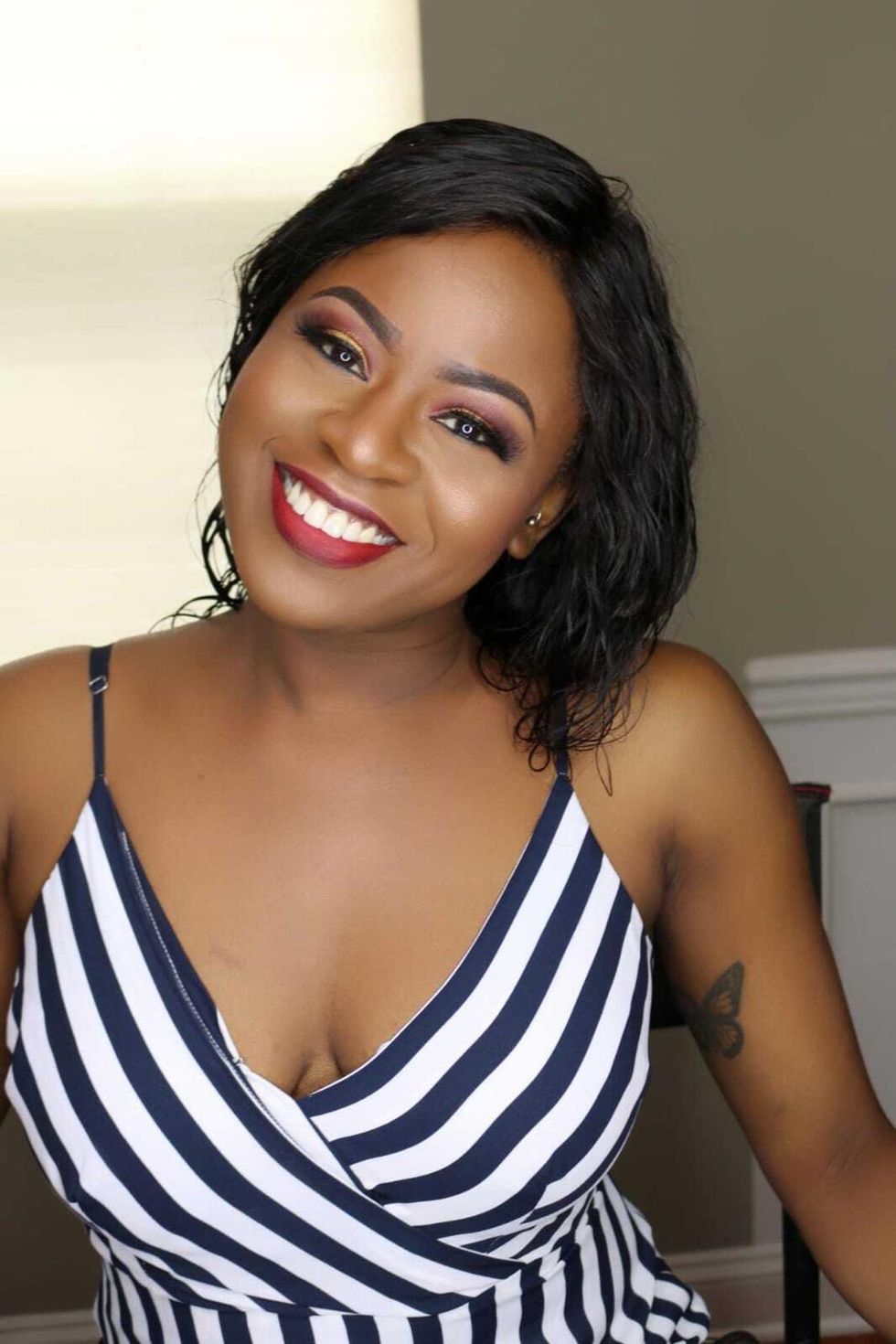 Courtesy of Yemisi Gisanrin
"My doctor recommended Vitamin D for bone health because my count was really low, folic acid for reproductive health and omega 3 for heart health and lower cholesterol."

Danielle, 43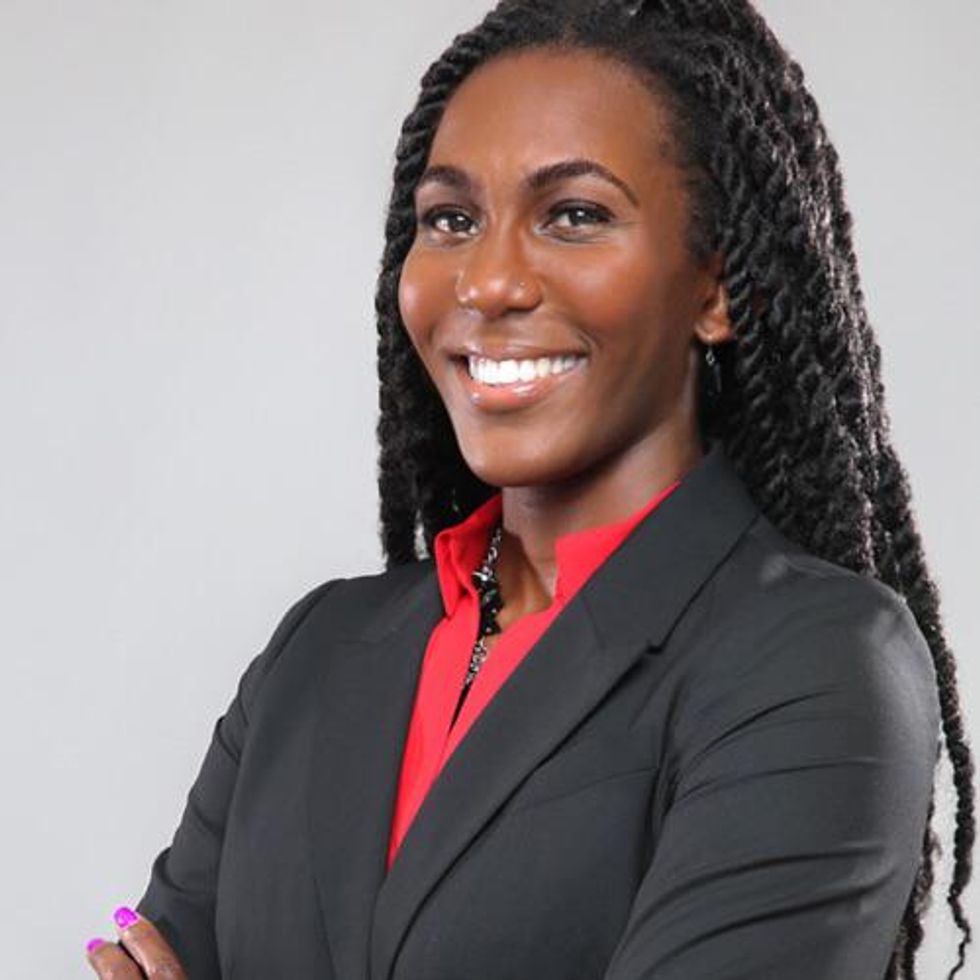 Courtesy of Danielle Smiley-Daniel
"My supplement regimen includes Vitamin D to boost my immune system and maintain strong bones, probiotics to improve gut health and decrease gastrointestinal bloat and omega 3 to help prevent heart disease, stroke and cancer."
Join our xoTribe, an exclusive community dedicated to YOU and your stories and all things xoNecole. Be a part of a growing community of women from all over the world who come together to uplift, inspire, and inform each other on all things related to the glow up.
Featured image by Shutterstock.