There's a new dating term on the block and it's something that everyone has been guilty of at least once in their life. I introduce to you "phubbing." The dictionary defines phubbing as the practice of ignoring one's companion or companions in order to pay attention to one's phone or other mobile devices.
---
Thanks to the advancement of technology, we can work, text, peruse social media apps, play games, watch videos, and more on our smartphones. And while it's convenient to have everything you need at your fingertips, it can also be distracting. According to Healthline, the term phubbing was first coined in May 2012 by an Australian advertising agency as a way to describe ignoring people around you for your phone.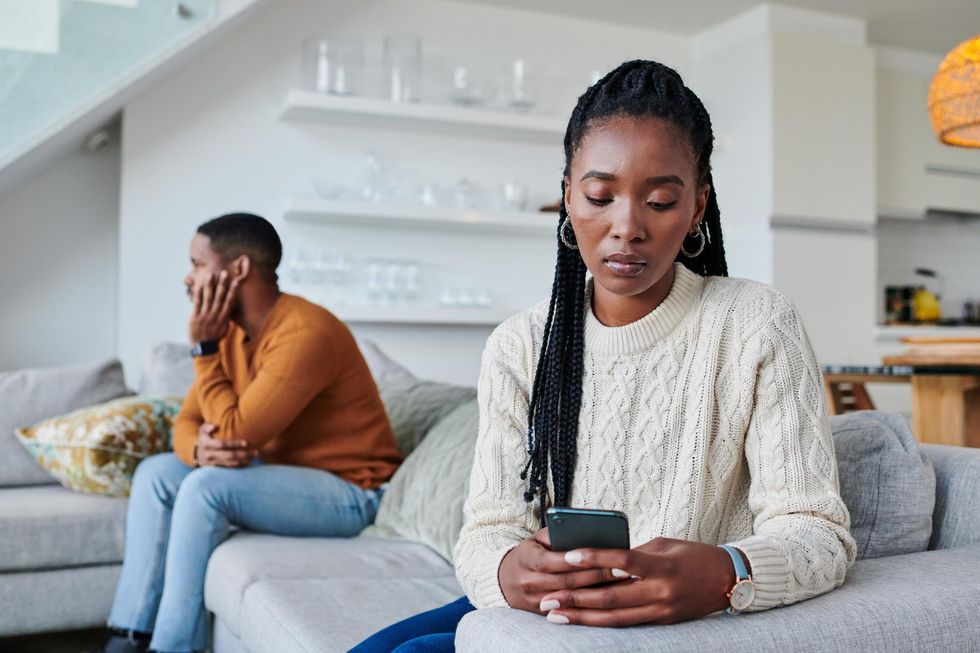 Getty Images
While it's quite common, it can potentially ruin relationships. Reviews.org conducted surveys that showed that 47% of people confessed that they were addicted to their cell phones and 43% of people admitted that they even look at their phones while on a date. So, what does that mean for relationships?
Tamron Hall recently had a woman named Sherrice Lyles, who is Miss Black New Jersey, on her talk show who shared that her boyfriend is fed up with her phubbing. When asked if she can put down the phone and be present she gave a typical answer that many would probably say, "I feel like I can multitask."
However, her multitasking skills haven't been the best as she revealed that her boyfriend feels it's disrespectful when she's constantly using her phone when they spend time together. "Sometimes when he's talking to me and I'm on my phone, he will ask me something and it'll go through one ear and out the other," she said. She also admitted that it could affect her relationship.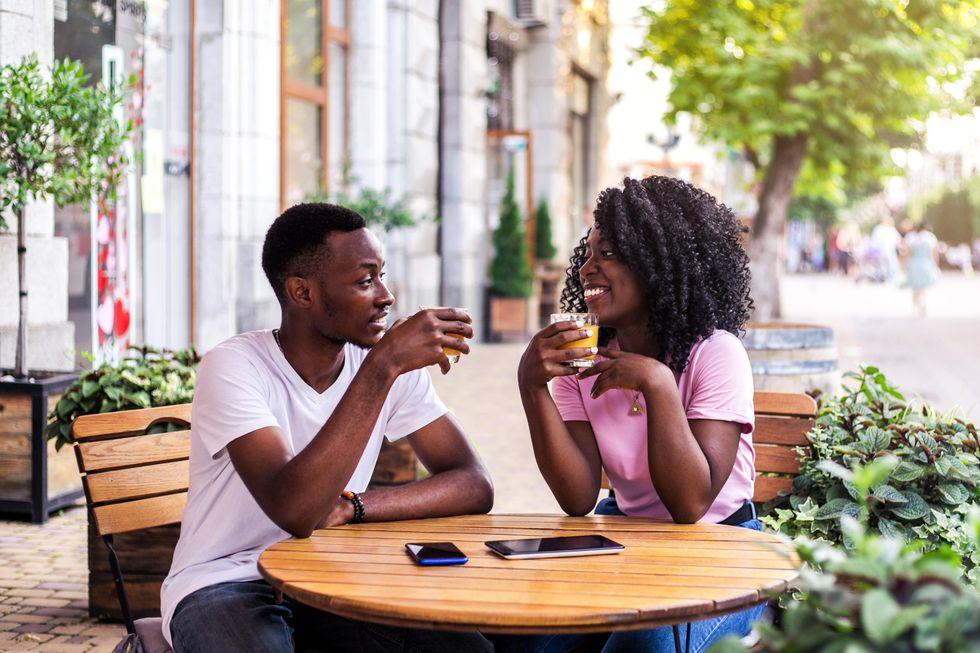 An article in Psychology Today suggested that there's only one way to stop phubbing and that is to be aware. Be aware that you are phubbing and start being present in moments with the people in your life.
While you can build connections with others online and in person, it's important to nurture the moments you have with the people in front of you. So, put the phone down and make eye contact. Having eye contact with someone shows that you are giving them your undivided attention.
And if you're the one being phubbed, Psychology Today also recommended that you be patient and have compassion.
Featured image by Getty Images