When the Golden Girls of Miami Northwestern Senior High School made headlines for "dressing like strippers" in September 2017, Traci Young-Byron refused to bend under public scrutiny.
---
As a black woman traversing the world of dance, the longtime artistic director has built up an immunity to criticism--especially when it's baseless. "Had another team of a different demographic worn the same thing, it wouldn't have gotten the same attention," she says in defense of their Kitana-inspired ensemble.
These days, the Golden Girls command more eyes for their Supa Strut, made fiercer by Young-Byron's vivacious chants in earshot. "Sometimes when people mean to do harm, they actually do good," she muses on the millions of views her team has amassed amid controversy.
Nearly one month trailing countless attacks on their character, Young-Byron's "Tenacious Ten" took to Game 5 of Northwestern's football season with signs that ranged from "Sitting 2 Take A Stand" to "We Are More Than A Costume." The peaceful demonstration didn't break the Internet, but it's the moment the one-time "Teacher of the Year" values most. "They wanted to have their own voice," she explains.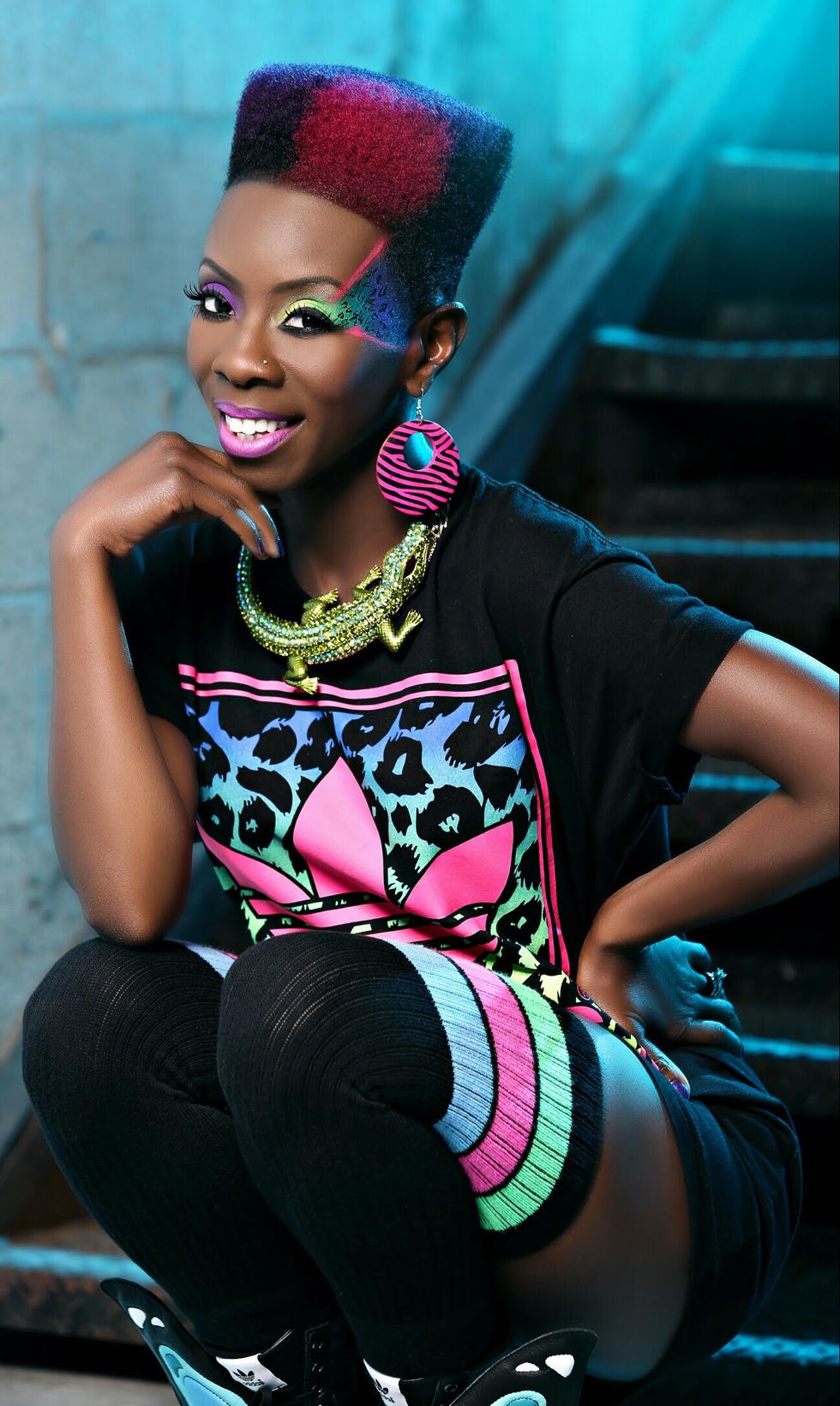 "That's my whole purpose: to teach them to be their own person."
--
At the time of our phone call, Young-Byron is wrapping up a fruitful week of auditions for the Young Contemporary Dance Theatre (YCDT). With at least 180 students under her direction, the founder is relentless in her mission to prepare her students for what she deems the "nature of the beast." "If they want to become professional dancers, they have to have thick skin. It's a dog-eat-dog world," she describes the dance industry.
"It's not easy, and more specifically, when you're African American, you have to be 10 times better than everybody else. Always."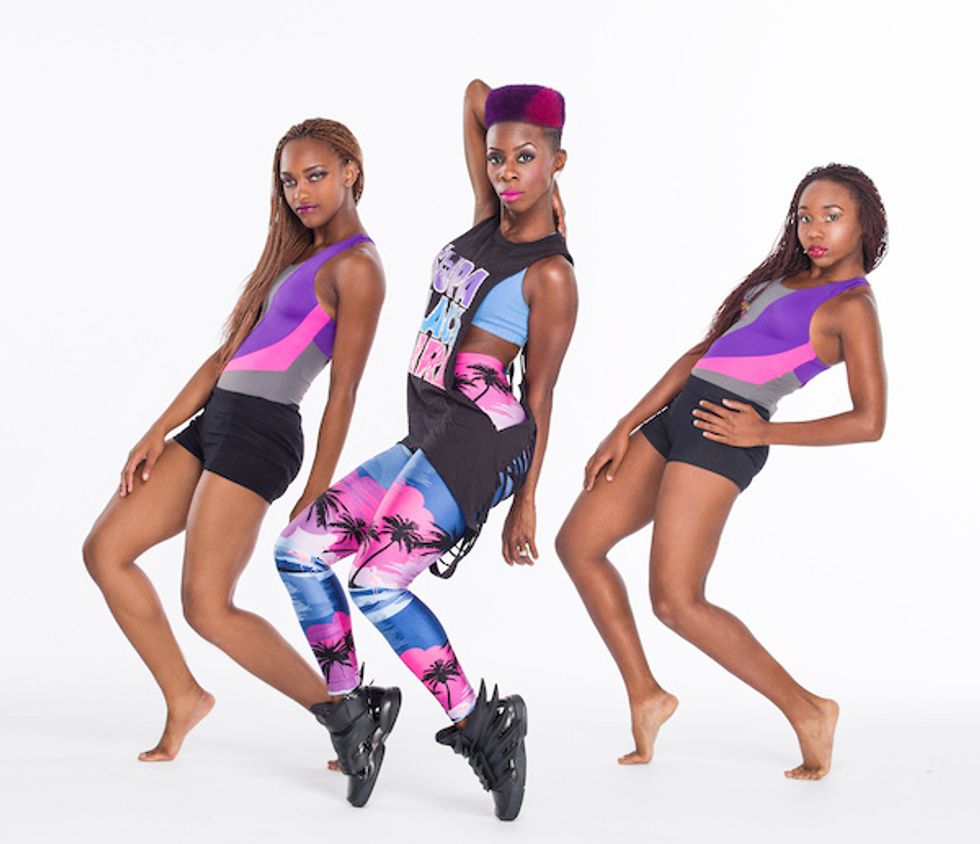 When she failed to make it past first cuts at an audition for the Alvin Ailey American Dance Theater as a recent graduate, Young-Byron had no clue she was on the brink of colliding with destiny. Reeling from the sting of derailed plans, she simply felt off-track. "Because I worked so hard at [dance], I was always chosen for a lot of different things. It didn't necessarily make me cocky, but it definitely made me confident in my craft," she explains. "Up until that point, I had never really heard 'no.'"
The Miami native joined the Inner City Children's Touring Dance Company at the age of three and fell in love with the art form by nine. She pursued technical training in middle school, got accepted into Miami Northwestern's Performing and Visual Arts Center, and ultimately earned her bachelor's degree in dance from Florida State University in 2001.
Later on however, auditions for the Dallas Black Dance Theatre and the Miami Heat Dancers didn't yield in her favor, leaving Young-Byron to face a hard truth. "I felt like I wasn't really prepared. I wish that I had gotten rejected earlier so I would have understood what that felt like."
Young-Byron forged on by launching the Young Contemporary Dance Theatre (YCDT) with 14 kids in 2004, three years after she took up a friend's suggestion to teach dance at a local Dade County middle school. At 21, she discovered a natural ability to connect with at-risk students and decided to use her experiences as both a dancer and product of Liberty City, one of Miami's most notorious neighborhoods, for a greater good.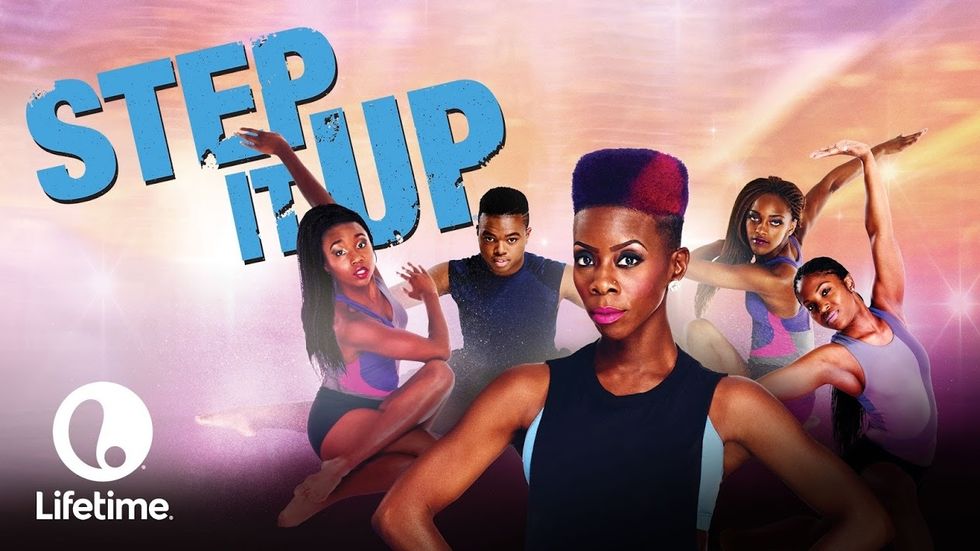 Within a decade of its inception, YCDT accrued national buzz as one of Miami's most elite dance companies. After several standout appearances on Lifetime's Bring It!, Young-Byron and her dancers took center stage in a docu-series of their own. Void of gimmicks, Step It Up followed "the most feared dance teacher in Miami" and her students as she opened the doors of her own studio--a feat that took 10 years in the making--amid a hectic season of weekly performances. "I can't fake it for TV," she offers as a reason the show didn't return for a second season.
"I wasn't willing to sell myself or give [Lifetime] what they wanted for ratings."
What the cameras did capture was the self-proclaimed Supa Black Girl stand up for some of her strongest students after they were cut from a music video for supposedly not complementing European artist Victoria Velvet in height. "I feel like the dancers who were sitting on the floor are darker in their complexion, and a lot of times they're overlooked," she countered on Step It Up's sixth episode, "Video Villain."
In her early 20s, Young-Byron was cut from an opportunity to tour with a Grammy-winning singer in a similar fashion. "Why do I have to look like the artist? Why is that even important?" she ponders. "At the end of the day, if you have strong dancers behind you, we're going to make you look good."
Colorism was something Young-Byron became well-acquainted with in her field. One year after teaching, she became a dancer for the Miami Heat, an experience she describes as a "love-hate relationship." Over the course of her nine years on the team, she climbed the ranks to assistant choreographer and then to team captain. But her ascension came with limitations as there always seemed to be a ceiling that she just couldn't shatter.
"No matter how great I was as a dancer, no matter how talented I was as a choreographer, I was always pushed aside. I was never the front person because I didn't have the look or I was too dark."
The disparity wasn't hard to detect as she was usually one of three black women on the team year after year. "I felt like I never really got my just due," the longest-reigning Miami Heat dancer in franchise history expresses. "Of course, they gave me a title because my talent was undeniable, but I could never be the face of the team. Sometimes I felt respected and disrespected at the same time."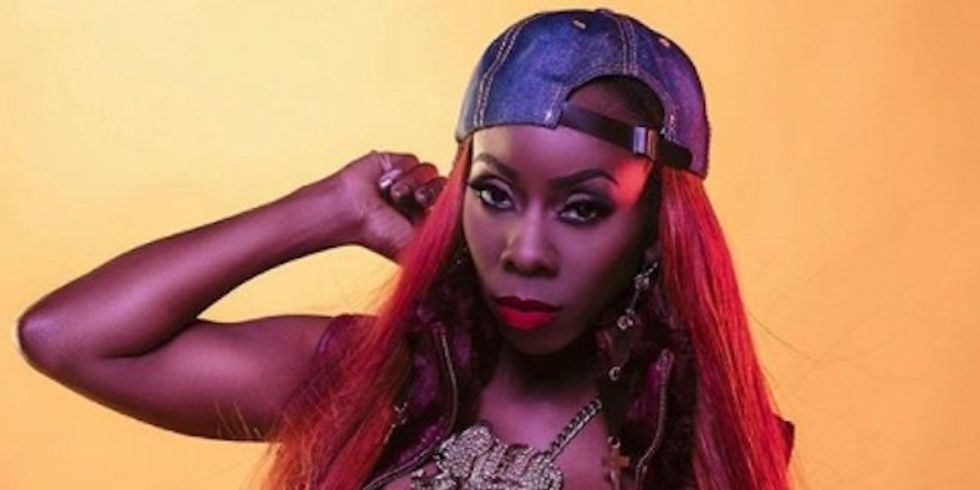 That feeling loomed when filming MTV's America's Best Dance Crew with her team Fly Khicks (also composed of Miami Heat dancers) in 2009. As the only black woman on the show's third season, the YCDT founder felt out of place in hair and makeup, which prompted her to be her own advocate in more ways than one. "I had to learn how to do everything on my own," she says. "I don't think people intentionally tried to make me look crazy, but I felt crazy."
Signs of change aren't lost on Young-Byron when she considers the progress of her former team today. "I pushed the envelope," she asserts. "I was the black girl who wore the natural hair or who did the quirky and crazy things. Now when you look at the Heat Dancers, they look more open. I think it has a lot to do with the fact that I had to go through the fire so that the younger generations of dancers could benefit."
--
While Young-Byron has evolved into a real-life hero for the many children, teens, and adults she trains, the Supa Black Girl is still processing the depths of her impact. "Sometimes I question why God chose this teaching path for me?" she wrote in a transparent Instagram post in January.
She still has dreams of becoming a concert dancer and would love to choreograph for a major artist one day. "Listen, if Beyoncé calls me, oh Jesus, I don't even know [what I would do]," she laughs.
When responsible for an ever-growing company, however, zooming in on personal goals often feels selfish. "I go through this whole battle of do I think about me or do I think about other people?" she admits. It's hard not to when she pictures what her home city can become. "I understand that Atlanta, Los Angeles and New York are the meccas of dance as far as the United States goes, but I feel like Miami can be that as well," she maintains.
Young-Byron's not sure when that will happen, but she knows it won't if she doesn't continue fortifying her dancers with an impenetrable confidence she ultimately ties to her late mother. "She had a huge sense of faith so a lot of times when I get into a dark space," she says.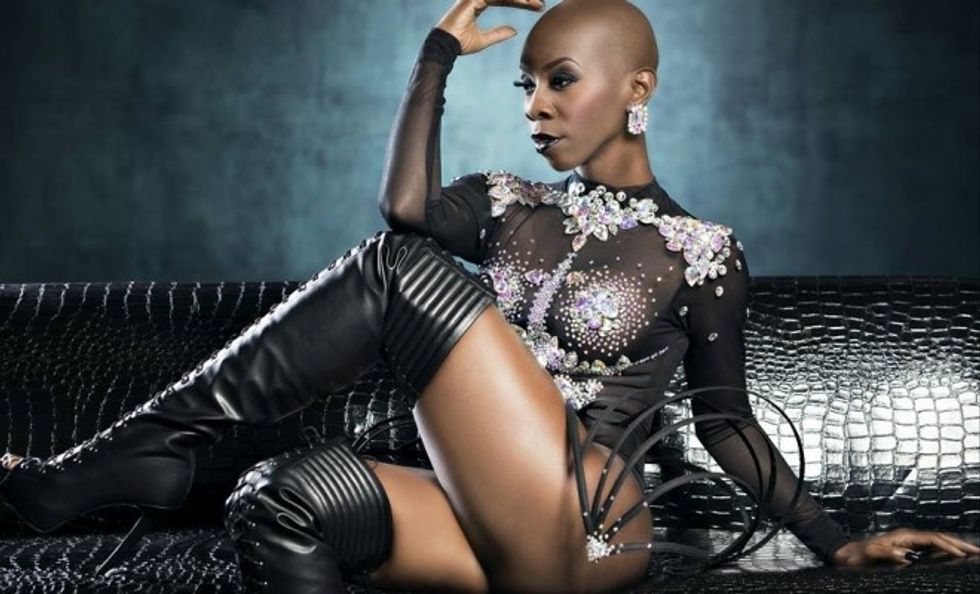 "It doesn't take me long to snap out of it because I just remember who's I am and who made me to be who I am."
"I've always been different. I've always been bright and colorful, but now I do it with a purpose," Young-Byron adds as our conversation draws to a close. "I feel like I'm a walking artist who's meant to reach people and brighten their day...I might even inspire you to be bold and outspoken."