---
It was the year 2017. Girls Trip had just hit theaters and the world had no idea that a formerly homeless comedian from South Central was about to pull up on Hollywood and put her foot on all of our necks for the next three years. What a time to be alive.
Today, Tiffany Haddish has become a household name that would only evade you if you lived under a rock, but in a recent interview with Harper's Bazaar, Tiffany explained that her road to success has been nothing short of a miracle. She told the publication that when the Will Packer-produced film initially hit theaters, most people didn't even recognize her:
"Most people didn't recognize me at first. Then I'd get to talking and doing my thing. They were like, 'Hey, you know who you remind me of? Girl, you remind me of Tiffany Haddish.'"
Tiffany shared that with the perks of fame (and subsequently, more money) come more problems. There's a famous African-American proverb says that you should make that money, not let it make you and while Tiffany has remained true to this mantra, she says that her newfound success has also taught her the downfalls of being the successful one in your circle. She explained: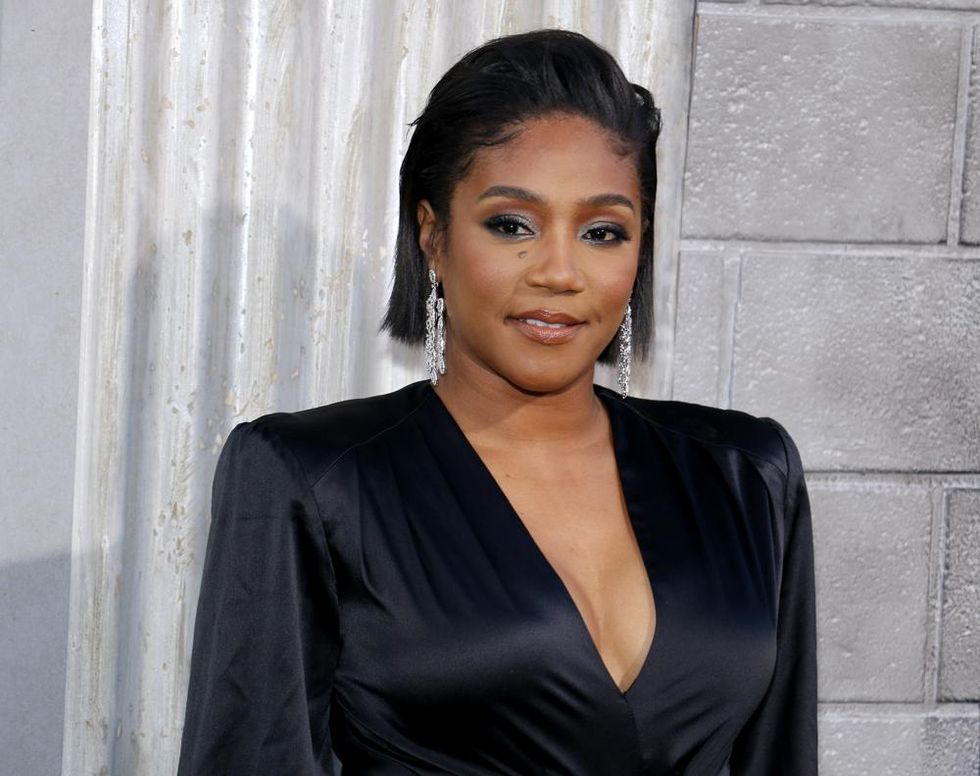 Tinseltown / Shutterstock.com
"Everybody looks at you like you're supposed to take care of them. People that aren't even your blood; they're just a friend of the family, associates, old friends from junior high school or high school."

The 40-year-old actress was adamant that a come-up would never cause her to switch-up on the ones she loves, but it's easy for people to get selective amnesia if you don't call them on their sh*t:
"Then they say, 'You changed.' How have I changed? You didn't ask me for a dime when I was poor. When I was sleeping in my car, where were you? When I was going through my divorce and didn't have nowhere to go, where were you?"
Although Tiffany is thoroughly content with her rich auntie lifestyle, she told Harper's Bazaar that sometimes she wishes she could hire a publicist to switch up the narrative just to have peace of mind:

"It's the hardest part. I almost want to hire somebody in the press to be like, 'Tiffany Haddish: broke as hell. No money. She's been working for free the whole time.' Let that be on the front page of Google for a long time: 'We thought she was worth four million."
Tiffany may have her bag secured, but she also gave us a potent reminder that all money ain't good money. The actress says that after being cast in her leading role in Like a Boss, she was forced to bring certain concerns about the script to the filmmakers that could have potentially gotten her fired. Regardless of this fact, Tiffany stayed true to her beliefs and it paid off. Literally.
"I was like, 'I'm not about to be the angry black woman. I just walked away. I could've been fired that day. It very well could've been like, 'Fire Tiffany. We'll get somebody else.' That was a chance that I was willing to take. You have to say what you believe. When you have that bad feeling, honor that because that's the truth. Your emotions are your compass through life."

To read the full article, click here!
Featured image by Tinseltown / Shutterstock.com