---
I aspire to reach the level of rich auntie that Oprah has achieved in the world by the time I reach age 65. While having a husband and a few kids sound great, I also kind of just want to be the auntie that never married and that you only see for birthdays and special occasions because I'm too busy getting flewed out and meeting remarkable people around the world. While the American dream for some women may be a house with a picket fence, a husband, and a bun in the oven, Oprah has spent most of her life bringing home the bacon and she has no regrets.
In a recent interview with People, Oprah said that while respects the union of marriage, it's not likely that she'll jump the broom in this lifetime. Although Oprah and Stedman met in 1986 and have been together for more than three decades, the couple says that marriage has never been a priority in their relationship.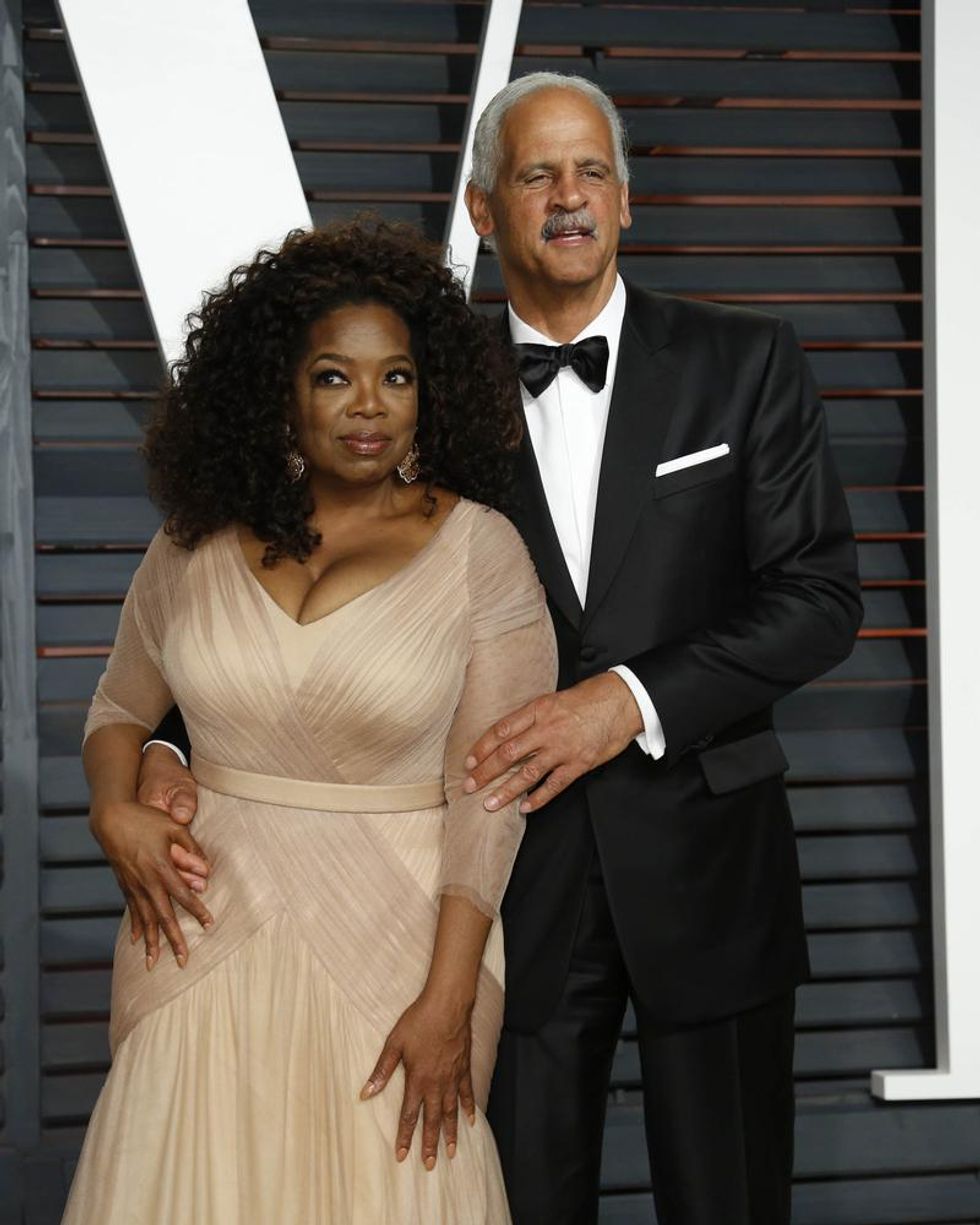 Kathy Hutchins / Shutterstock.com
While Stedman has a more traditional perspective when it comes to the roles that a husband and wife should play in a marriage, Auntie O says that she's never really been about that housewife life.

"I used to think about this all the time, that I was working these 17-hour days, and so were my producers, and then I go home and I have my two dogs and I have Stedman, who's letting me be who I need to be in the world. He's never demanding anything from me like, 'Where's my breakfast? Where's my dinner?' Never any of that, which I believed would have changed had we married."
Both Oprah and Stedman have been adamant in the past about their belief that their relationship wouldn't have survived if they ever made the decision to officially tie the knot.
"No question about it—we would not [have stayed] married, because of what that would have meant to him, and I would have had my own ideas about it."
During the interview, Oprah also shared the real reason she never chose to add motherhood to her long list of accolades. Although at one point in the 90s, Oprah considered upsizing her home in case she and Stedman decided to expand their family, being a mom was one experience the TV mogul learned that she could live without:
"I realized, 'Whoa, I'm talking to a lot of messed-up people, and they are messed up because they had mothers and fathers who were not aware of how serious that job is. I don't have the ability to compartmentalize the way I see other women do. It is why, throughout my years, I have had the highest regard for women who choose to be at home [with] their kids, because I don't know how you do that all day long. Nobody gives women the credit they deserve."
Although Auntie O chose not to have children of her own, she says that her work with the Oprah Winfrey Leadership Academy for Girls in South Africa has fulfilled her maternal needs in a way she didn't know she needed. Oprah told People:
"I have not had one regret about that. I also believe that part of the reason why I don't have regrets is because I got to fulfill it in the way that was best for me."
To read Oprah's full interview, click here.
Featured image by Kathy Hutchins / Shutterstock.com